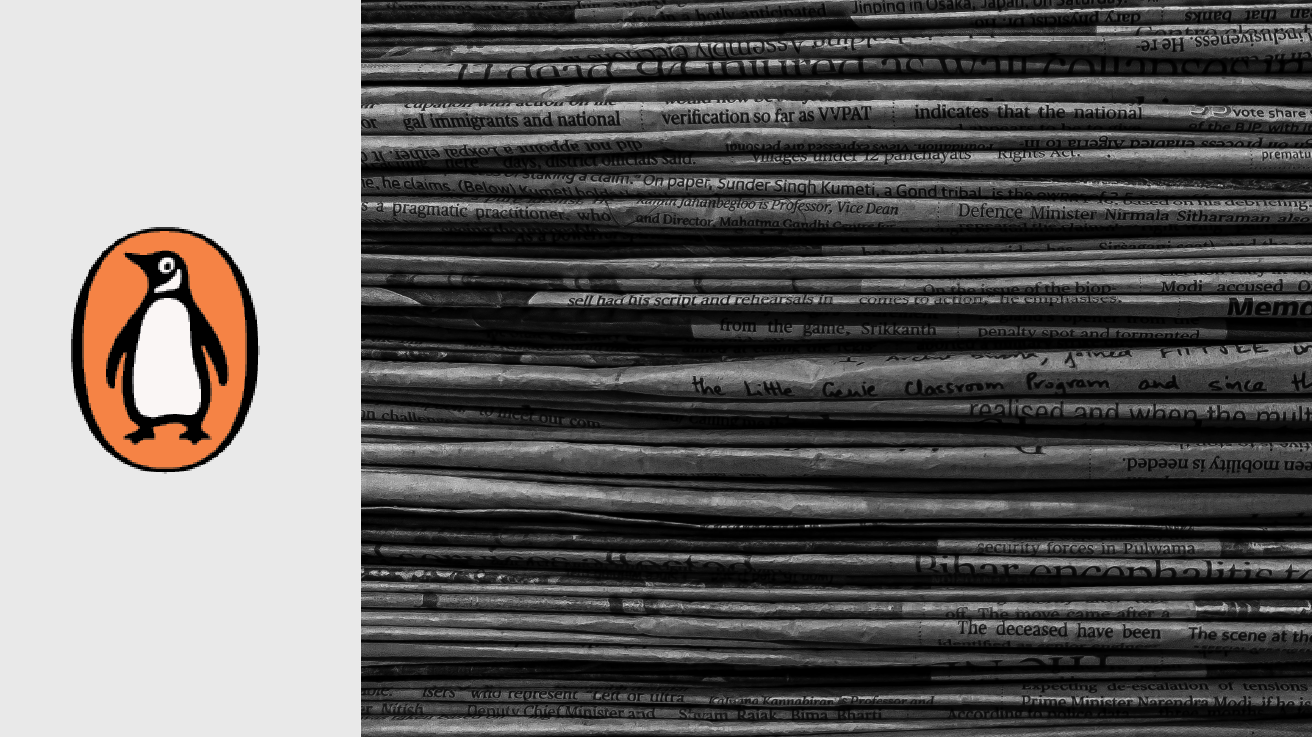 PRESS RELEASE
In a major announcement, Penguin Random House India today said that it has acquired Hind Pocket Books, one of the oldest and most respected Hindi language publishers in the country.
Established in 1958, the highly regarded Hind Pocket Books are widely considered as pioneers in publishing Hindi and Urdu paperbacks in India, and have an impressive list of critically acclaimed and commercially successful titles. They have published some of the most renowned authors from the subcontinent and across the world, including Amrita Pritam, Shivani, Acharya Chatursen, Gulshan Nanda, Narendra Kohli, Khushwant Singh, R K Narayan, Dr Radhakrishnan, Dominique Lapierre, Osho, Thich Nhat Hanh, Ruzbeh Bharucha, Wayne Dyer, to name a few, and their titles and authors have won several prestigious awards, including the Nobel Prize, the Sahitya Akademi Awards, and the Jnanpith Award.
The acquisition of Hind Pocket Books will build further on Penguin Random House India's presence in local language publishing, to which it has been committed for over a decade. Penguin began its Hindi publishing programme in India in 2005, and has built a significant catalogue of acclaimed titles over the years.
Nandan Jha, Senior Vice President Penguin Random House India will in his expanded role take on the added portfolio of building the Indian language publishing programme, in addition to heading sales and product for the company. Vaishali Mathur, previously responsible for Indian Language Publishing and Rights at Penguin Random House India will with immediate effect be Editor-in-Chief of Hind Pocket Books,, and will also continue to build her English language publishing programme.
Markus Dohle, Chef Executive Officer Penguin Random House said, "We are thrilled to welcome Hind Pocket Books to the Penguin Random House global family of publishers. Our operations in India have been a success story for us, and this acquisition represents our commitment to expand our local-language publishing as we continue to implement our global strategy of growing in our key markets such as India. I congratulate our Penguin Random House India CEO Gaurav Shrinagesh, and I thank Mr. Shekhar Malhotra for selecting our team to further build on his iconic publishing house and great successes."
Shekhar Malhotra, Managing Director Hind Pocket Books stated, "It is a great honour for us that this pioneering legacy is now in the reputed hands of Penguin Random House India. The Hind Pocket Books Group has nurtured some of the best local language publishing across decades, making available quality literature all over the country with its motto: Books for the Millions. In 1956, my father, D.N. Malhotra, founder of Hind Pocket Books, met with Sir Allen Lane (founder, Penguin Books), the year Penguin was celebrating its 21st anniversary, and here began a great association between two imminent visionaries. It is only fitting that today our company chooses to hand over its legacy to Penguin Random House India, under the inspired leadership of Markus Dohle and Gaurav Shrinagesh, who will build on this remarkable publishing programme and bring to the forefront our rich cultural heritage of literature and the arts."
Gaurav Shrinagesh, Chief Executive Officer Penguin Random House India said, "This is a landmark acquisition for Penguin Random House India, and reiterates our commitment and passion to grow publishing and readership in the region. Hind Pocket Books is a cultural icon and we are honoured to have been chosen by Mr. Shekhar Malhotra to continue the strong legacy his father and he have built. We are delighted that Mr. Malhotra will be advising our team over the course of the next twelve months, as this will allow us to gain from his rich experience to further build a platform for original language publishing and translations."
About Penguin Random House India
Penguin Random House India is a subsidiary of Penguin Random House, the world's largest trade Publisher.
Penguin Random House India has been publishing in India for over thirty years, and publishes over three hundred newly acquired titles every year, with an active backlist of over four thousand titles. With a strong fiction and non-fiction list, it publishes across every segment including biography, travel, business, politics, history, religion and philosophy, lifestyle, cookery, health and fitness, sports and leisure, visual books and children's books. The children's titles are published under the Puffin imprint.
Penguin Random House India's illustrious list includes Booker Prize-winning novels and winners of virtually every major literary prize, including the Nobel Prize, the Magsaysay Award, the Jnanpith Award, the Sahitya Akademi Award and the Commonwealth Writers' Prize. Several of Penguin Random House india's authors are also recipients of the Bharat Ratna and the Padma Vibhushan, India's highest civilian honours.
Penguin Random House India is also the exclusive distribution partner for several leading local and international publishing houses in India.
About Hind Pocket Books
Hind Pocket Books Group was established in 1958 and has published in Hindi, Urdu, Punjabi, Malayalam and English in India. In 1959 a set of ten paperbacks were published in Hindi for the first time, marking a major breakthrough in Indian Publishing. Hind Pocket Books is the umbrella company for a host of imprints which publish books that cater to the needs of different segments of society and specializations.
The Gharelu Library Yojana was pioneered by Hind Pocket Books by introducing the first ever mail order book club in India, which at its pinnacle had half a million members across the country. Over the years the publishing house has had the privilege to publish great dignitaries including S Radhakrishnan, second President of India.
The dominant genre has been literary fiction. Under General books, they also publish Spirituality, Self-help, Health, Poetry, Biographies, and translations of international titles. Their current imprints include Clarion Books, Global Business Press, Saraswati Press, Professional Managers Library and Mainstreet.
Jawahar Lal Nehru, the first Prime Minister of independent India said, "I am very happy at the success of Hind Pocket Books because not only are the books economical to buy but have been published very nicely and in attractive formats. I am sure these books will be successful and lots of people will be encouraged to buy these books."
"It is important that the masses get beautiful books and economical prices written by authors and intellectuals. I am really happy to see that Hind Pocket Books has been doing such noble work for years." – said Indira Gandhi, former Prime Minister of India
For more details contact Hemali Sodhi, Senior Vice President Marketing and Corporate Communications hsodhi@penguinrandomhouse.in