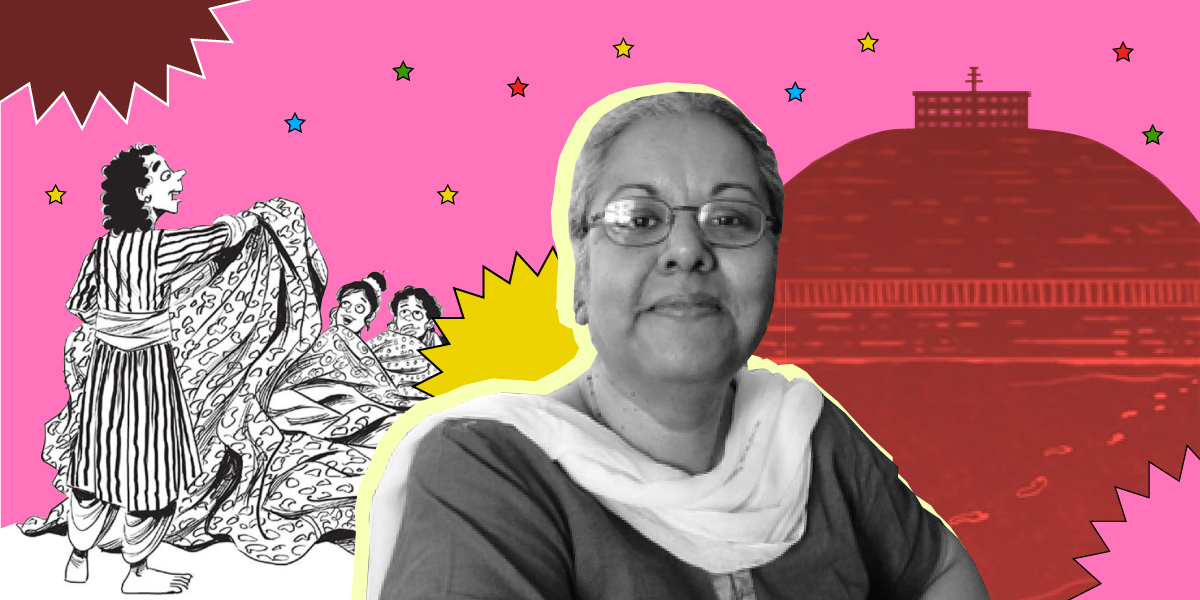 Covid might have taken away one of our most beloved authors, Subhadra Sen Gupta this year, but when schools reopen and children are back to their libraries, we could meet her again. In every children's library in India, there'll always be a corner that would sound like the shrieky excitement and the giggly wonder of kids and it would forever belong to the writer who said she wrote stories for the best readers in the world – children.
Since decades now, she is one of the 'most issued' authors in our school libraries along with J.K. Rowling and Roald Dahl. Her books were the first few that introduced children of India to literature that was based in the environment they belonged to. Her characters had names like ours, lived in cities like ours and had a life that we could relate to, unlike the western culture that had been dominating children's and adult literature in India. Most importantly, Sen Gupta made history interesting for so many of us!
She took us through historical times with stories of unknown and unsung characters like a young maid of a princess during the Mauryan period or a dhobi who learnt to sing from Tansen under the reign of Akbar. The author introduced a literary culture that revolutionized writing in the day! Inculcating the thought that every story matters, whether it is the tale of a king or a pawn, interweaving genres together so children can learn about history through interactive storytelling or to make the habit of reading genuinely fun- Sen Gupta did it all!
While some of her most recounted stories are The Story of the World's Worst Cook, Goodbye Pasha Begum and Mystery of the House of Pigeons, she went on to do something quite remarkable and extraordinary. She wrote The Constitution of India for Children and created a handbook in a fun and digestible format, explaining the most important document of our nation and even addressed issues like the participation of women in the drafting of the constitution.
Unfortunately, the literary icon passed away in May of this year due to Covid-19, at the age of 68, with probably more interesting stories and books inside her, waiting to be inked on paper.
However, we do have one last gift from her to the world and we'd love to share it with you! Told through the portraits of children growing up in the villages, towns and courts of our country, Let's Go Time Travelling Again is Subhadra Sen Gupta's sequel to the series and a vivid glimpse into our past.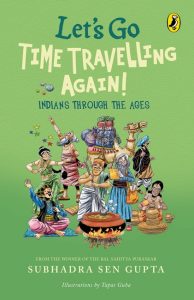 How did Indian mulmuls make it into Cleopatra's wardrobe? Who popularized the Mahabharata in households across the country? Did our ancestors really identify Jupiter and Saturn without even a telescope?
Find the answers to these and many other unusual questions about the India of yesterday. Go time travelling through the alleys of history and explore the many occupations that have existed through time – from dancers and playwrights to farmers and doctors. Sift through snapshots of the rich life led by ordinary Indians and discover unexpected titbits about language, food and culture.
This last book by our beloved author is replete with fascinating stories, information, and trivia about our ancient civilizations, kingdoms, and people.