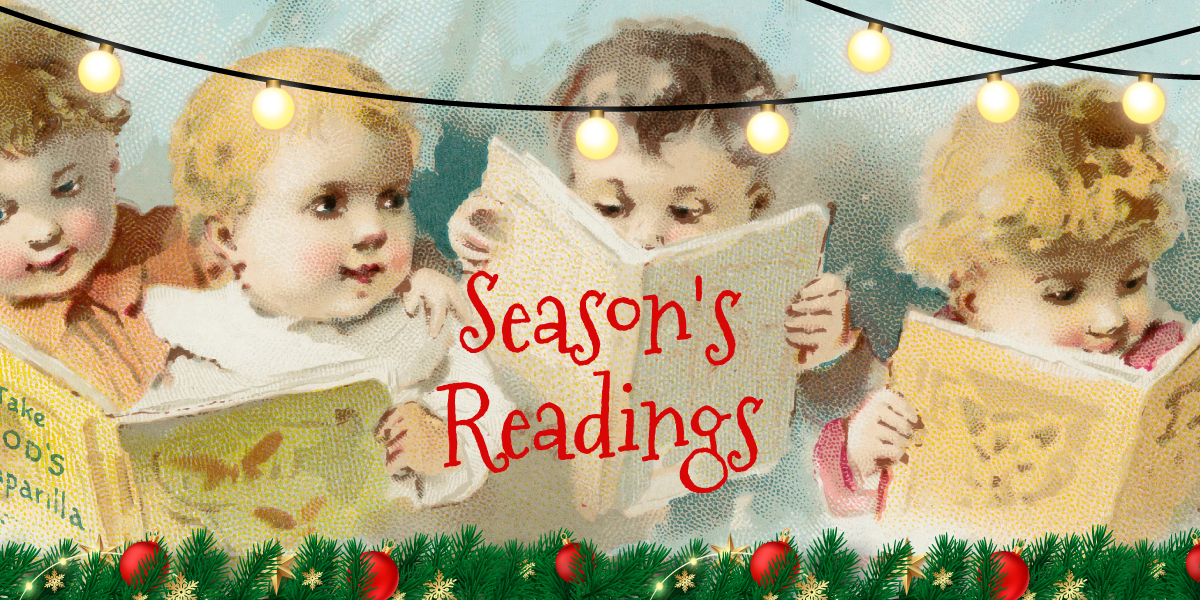 December is already here and it feels like it's getting colder day by day. As daylight wanes faster and our breath spews fog like dragon breath, there's nothing that distracts us from the winter quite like the perfect read.
Wrap your hands around a cup of your favourite hot drink, tuck yourself into your favourite blanket, and scroll through to find your next favourite book!
*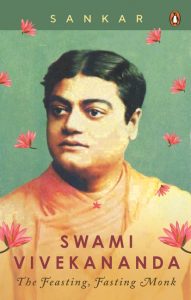 What did Swami Vivekananda recommend about the eating of vegetarian and non-vegetarian food?
Which of these did Swamiji enjoy the most: his mother's chorchori, his father's pulao or his own khichuri?
Was he fond of spicy food, sweets, or ice cream?
While many thinkers wonder at Swamiji's immense enthusiasm for teaching Indian cooking, yet it is not quite clear why no complete book about our culinary-enthusiast monk Vivekananda has ever been published in any language. Swami Vivekananda: The Feasting, Fasting Monk is the humble, illumination of a thousand faceted diamond by Sankar.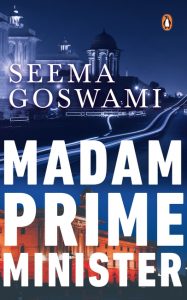 You probably know Seema Goswami from her weekly columns for the Brunch and Hindustan Times. In Madam Prime Minister she imports her witty style into a novel centring on Asha Devi, a 29-year-old woman who becomes the leader of the country. Her predecessor's (who is also her father) assassination, a volatile coalition and inevitable sexism are only some of the shadows hanging over her legacy as India's youngest Prime Minister. Madam Prime Minister is a must-read for those who enjoy political drama with high stakes.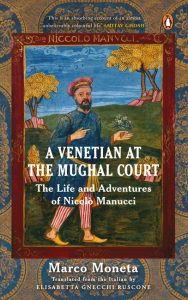 Originally written in Italian, Marco Moneta's book is a unique work of non-fiction about an intriguing figure from Indian history. Venetian Nicolò Manucci's life in the subcontinent is a chronology of seminal events. From being a chief artilleryman in Dara Shukoh's battle against Aurangzeb to joining Rajput general Jai Singh against Shivaji, Manucci shifted gears when he became court physician for Aurangzeb's son, future Mughal Emperor Shah Alam. Later in his life, Manucci's in-depth knowledge regarding the Mughal Court would serve him as playing a crucial role in diplomacy between the Mughals and European authorities.
A Venetian at the Mughal Court offers a fascinating perspective into a famous historical period, with its focus on an unlikely protagonist.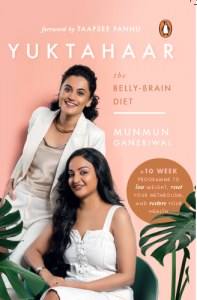 Is it even the holiday season if we don't feel guilty about eating Christmas plum cakes?
Award-winning nutritionist Munmun Ganeriwal would say otherwise. 
In Yuktahaar: The Belly and Brain Diet, Ganeriwal argues that the reason why none of the diets in the past have seemed to work is that they focused on the wrong cause—you, the reader. While we may continue to have a fling with low carb diets, vegan diets, low-fat diets, and everything in between, a long-lasting solution will be far from our reach until we shift our focus from 'you' to 'them' I.e., the human-gut microbiome connection.
Munmun gives an actionable 10-week holistic program that encourages a gut balancing lifestyle, mainly consisting of food, exercise, sleep hygiene, and neural retraining. It is a three-phased program that focuses on improving the balance and diversity of our microbial community. This book will make sure you have your cake and eat it too!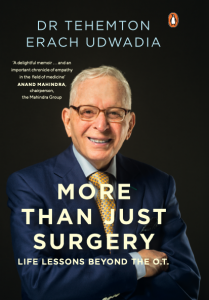 Awarded the Padma Shri, the Padma Bhushan and the OBE, Dr Tehemton Erach Udwadia is widely regarded as the father of laparoscopy in India. From 1951, during his years as a medical student, to the present day, he has not only witnessed first-hand the avalanche of surgical progress but has also seen lives saved as a result of these advances, be it a disposable plastic syringe or a liver transplant. 
More Than Just Surgery is a warm personal account of people, incidents, mentors, failures and absurdities against the backdrop of surgery.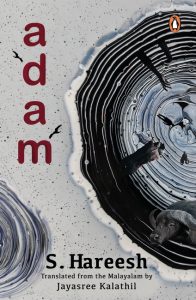 Four Belgian Malinois puppies raised by an ex-serviceman, N. K. Kuruppu, who end up in four different life situations; an old man and a younger man who play a game of death notices cut out from newspapers; two men who argue about the inexplicable change of character of an old-time rowdy with fatal consequences; a nurse and her boyfriend who travel to Kerala with the body of her father who died in Bangalore.
Hareesh's Adam presents nine unusual stories that explore the more difficult of human emotions—lust, anger, jealousy, vengeance, greed—in a non-judgemental yet detached manner. With an irreverent and sarcastic tone, Hareesh makes these stories invigorating and pushes the craft of the short story to new and refreshing realms.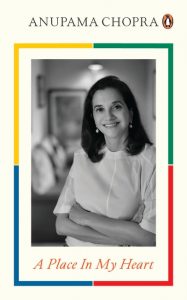 A Place in My Heart is a blend of recommendations and remembrances, nostalgia and narratives. National Award-winning author, journalist and film critic Anupama Chopra writes about fifty films, artistes and events that have left an indelible impression on her and shaped her twenty-five-year-long career. Including stories about, Super Deluxe and the Cannes Film Festival, this memoir is a testament to Chopra's enduring love for all things cinema.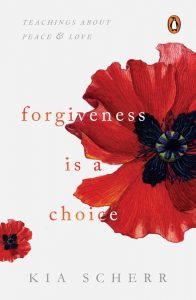 A month or so before Christmas 2008, Kia Scherr lost her husband and teenage daughter to the horrific Mumbai terrorist attack at the Oberoi. In a second, her life was clouded with grief, and since then, it has been a convoluted journey of resilience and recovery.
In Forgiveness is a Choice, Scherr peels back the many layers of personal bereavement. She moves beyond the incident, focusing on the reality of dealing with sorrow that rears its ugly heads in myriad forms. A tender and understanding guide on getting a grip and taking life one day at a time.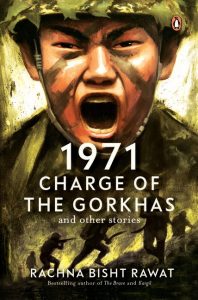 Why do the Gorkha soldiers of 4/5 GR attack a heavily defended enemy post with just naked khukris in their hands?
Does Pakistan find out the real identity of the young pilot who, after having ejected from a burning plane, introduces himself as Flt Lt Mansoor Ali Khan?
What awaits the naval diver who cuts made-in-India labels off his clothes and crosses into East Pakistan with a machine gun slung across his back?
1971 is a deeply researched collection of true stories of extraordinary human grit and courage that shows you a side to war that few military histories do. 
The C Squadron 45 Cavalry waged an attack on the Pakistani army that brought the latter to its knees. 
On 21 November 1971, the two warring armies clashed in a tank versus tank battle at Garibpur. In one fell swoop, the 3 (Independent) Armoured Squadron, consisting of fourteen American M-24 Chaffee tanks, was destroyed and two infantry battalions badly mauled, followed by the shooting down of three Sabre F-86 jets for the loss of two PT-76 tanks. The biggest attack planned by General AAK Niazi to teach the Indians and the Mukti Bahini a lesson had gone up in smoke. 
The Burning Chaffees is a thrilling war account of the victorious battle by Brigadier BS Mehta.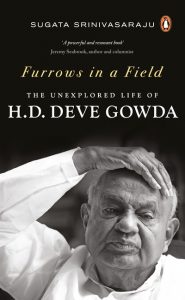 Even twenty-five years after he stepped down as prime minister, H.D. Deve Gowda has remained relevant in Indian politics. Despite this long, arduous yet fascinating journey that began in a poor peasant household in the plains of Hassan, there has been no comprehensive assessment of his life and work. This biography endeavours to professionally fill the gap.
The book's narrative is instructed by Gowda's rich parliamentary record, archival material and interviews conducted with people associated with him at various stages of his life. The layered narrative is further nuanced by Gowda's own voice and gargantuan memory. When Gowda became prime minister, many people intuitively registered that Indian democracy had not been rigged or captured by elites and dynasts, and there was indeed space in the system for a self-made person, with no godfathers, to rise. Gowda's story generated hope then and continues to do so today.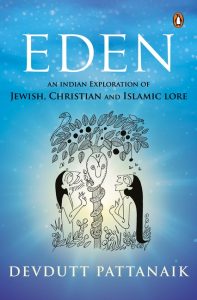 Eden is the garden of happiness that humanity was cast out of when Adam and Eve, the first human couple, disobeyed the one true God and ate the fruit of the forbidden tree.
This is the essence of Abrahamic lore that emerged over 3000 years ago in the Near East, blossomed in the Middle East, and has since spread to every corner of the world in three forms: Judaism, Islam, and Christianity. 
In his uniquely Indian style of storytelling, intimate but not irreverent, Devdutt Pattanaik introduces the readers to the many tales of angels, demons, prophets, patriarchs, judges and kings. It also retells stories from Mesopotamian, Egyptian and Zoroastrian mythologies that influenced Abrahamic monotheism in its long 5000-year-old history.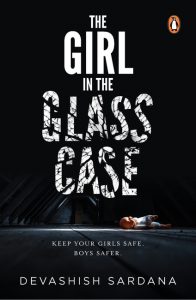 Simone Singh, assistant superintendent of police, would rather spend her days locking up criminals than apologizing for her lack of social skills. And she refuses to let anyone stand in the way of her pursuit of the Doll Maker, a ruthless serial killer who dresses up little kids as Barbie dolls and displays their bodies in glass cases.
Another serial killer, the Clipper, who enjoyed nine years of infamy as India's most notorious butcher, erupts into an all-consuming rage when he is cast aside by the media in favour of the sick new slayer-the Doll Maker. The Clipper turns his fury into blood-soaked revenge to capture the top spot. As corpses start to pile up, Simone fights to manoeuvre the Doll Maker into a clever trap. But the Clipper is hell-bent on striking first and regaining the crown with his most grisly murder yet.
Can Simone take down the two serial killers and stop the psychotic competition before it gets out of hand?
The Girl in the Glass Case is a jaw-dropping psychological crime thriller. If you like determined heroines, nail-biting twists and chilling serial murderers, then you'll love this rollercoaster ride.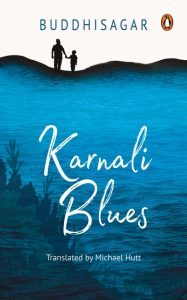 Karnali Blues, the first novel by the Nepali writer Buddhisagar (b. 1981), was published in Nepali by Fine Print in 2007.
The story draws us into young Brisha Bahadur's world, a backwater district of a country that is about to undergo radical social, political and cultural change. We share his dreams, his games and his mischief, his loves, his hopes and his fears. We meet the wealth of characters who surround him: the schoolmates, shopkeepers, tea sellers, teachers, policemen, porters, drunkards and rogues of his childhood and youth, and the staff and patients of the hospital where his father lies dying.
With some of the most authentic characters captured by prose, Karnali Blues is a father-son narrative that transcends time and language.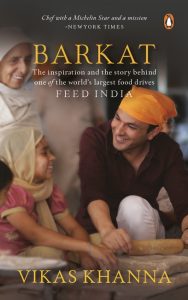 'Barkat' means abundance. An abundance of blessings and auspiciousness. Where there is no dearth and there is no scarcity, a much bigger word that cannot be done justice in translation. 
Born in the small town of Amritsar, Vikas Khanna grew up to be an international chef and fulfilled his dream of getting a Michelin Star. He narrates how his grandmother infused in him the values of sharing food, while the langars of the Golden Temple showed him that community kitchens are perhaps the only way to ensure no one goes hungry.
From these values developed around food, he got the goal and the grit to build one of the world's largest food drives called 'Feed India' during the COVID-19 lockdown.
This deeply personal and heart-touching narrative is a testimony of one man's vision to showcase Indian culture and the intrinsic value of sharing food to the world. 
*
We hope you found something to keep you busy this holiday season!