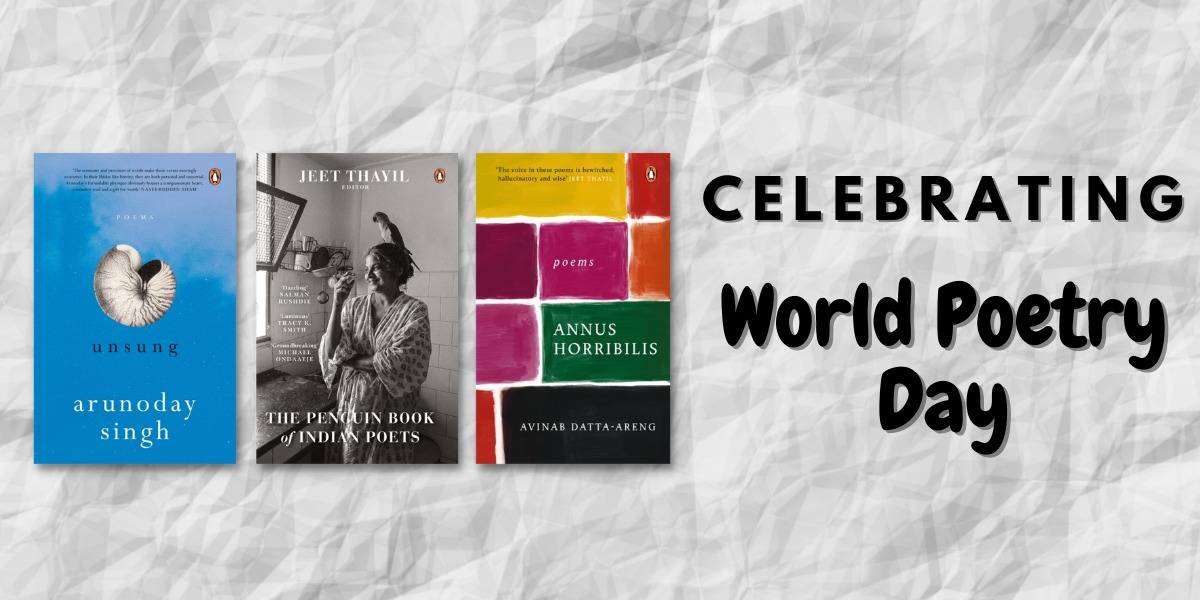 Poetry is a unique art form that has the power to transport us to different worlds, evoke deep emotions, and connect us with the human experience in profound ways. Whether you are a seasoned poetry lover or just starting to explore this beautiful art form, there is something for everyone in the world of poetry.
Check out this curated list to find out your read for today that you're sure to cherish forever.
*
Unsung by Arunoday Singh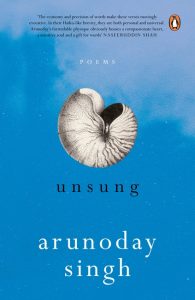 Unsung, Arunoday Singh's first volume of poetry, presents a collection of his most popular work alongside new material, where he delves inwards and probes questions of love, loss, longing-everything that ails the human heart.
He has amassed a large, involved following on Instagram, where he shares his poetry in handwritten calligraphy under the handle @sufisoul. The poems are deceptively simple and intensely piercing. They are divided into four sections that explore the themes of the self, the elements, breaking and healing, the search for divinity, and the light and darkness of the spirit.
The Penguin Book of Indian Poets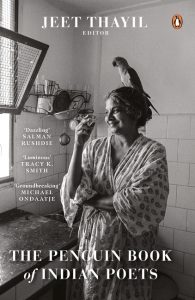 Jeet Thayil has compiled the definitive anthology of Indian poetry in English. This monumental undertaking, two decades in the making, brings together writers from across the world, a wealth of voices–in dialogue, in soliloquy, in rhetoric, and in play–to present an expansive, encompassing idea of what makes an 'Indian' poet. Included are lost, uncollected, or out of print poems by major poets, essays that place entire bodies of work into their precise cultural contexts, and a collection of classic black and white portraits by Madhu Kapparath. These images, taken over a period of thirty years, form an archive of breathtaking historical scope. They offer the viewer unparalleled intimacy and access to the lives of some of India's greatest poets.
Annus Horribilis by Avinab Datta-Areng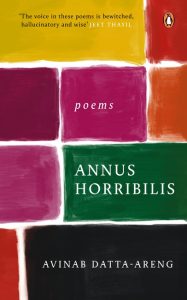 Annus Horribilis is concerned with the violence of thinking, alone. The voices in these poems move through relationships, family, friendship, external disintegration, the labour of loving, being loved and of caring, where they are constantly confronted with the familiar turning foreign, the quotidian becoming a scene of absolute hostility, and where a word otherwise spoken easily becomes incommunicable. The book grapples with a (habitually futile) desire to communicate what should only be communicable-looking for some friend in language-that won't lead to misunderstanding or, worse, silence. It searches for a language in which thought might survive and perhaps even reach out towards others.
To the Bravest Person I Know by Ayesha Chenoy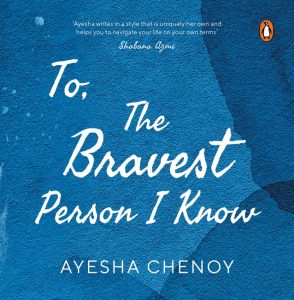 From growing up with dysfunctional families to coming of age, from dealing with heartbreak, pain and grief to learning to accept and forgive, To, the Bravest Person I Know is your guide through every difficult situation. It is modern therapy delivered to you through a series of poems and a letter in verse that runs as a footnote from the beginning to the end of the book.
The poems explore the whole construct of 'normal', of that which was created to make people feel less normal if they don't fit in, to make them feel 'abnormal'. The book tells us that depression is normal, as is fear; feeling insecure is normal, as is hurting people. And bravery is about facing all of this-it's about facing everything life
throws at you every day.
To, the Bravest Person I Know cuts through rainbows and self-righteous dross to provide a vaccine of truth, liberating and reminding us that we are all in a tunnel, and that it's normal to feel like we may never get out. But there is light at the end of it.
Singing in the Dark by K. Satchidanandan
, 

Nishi Chawla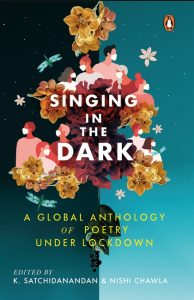 Singing in the Dark brings together the finest of poetic responses to the coronavirus pandemic. More than a hundred of the world's most esteemed poets reflect upon a crisis that has dramatically altered our lives, and laid bare our vulnerabilities. The poems capture all its dimensions: the trauma of solitude, the unexpected transformation in the expression of interpersonal relationships, the even sharper visibility of the class divide, the marvellous revival of nature and the profound realization of the transience of human existence. The moods vary from quiet contemplation and choking anguish to suppressed rage and cautious celebration in an anthology that serves as an aesthetic archive of a strange era in human history.
Anthology of Humorous Sanskrit Verses by A.N.D. Haksar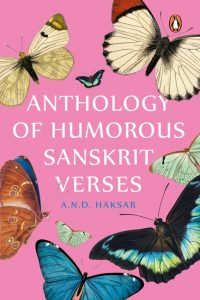 In recent times, whenever ancient Sanskrit works are discussed or translated into English, the focus is usually on the lofty, religious and dramatic works. Due to the interest created by Western audiences, the Kama Sutra and love poetry has also been in the limelight. But, even though the Hasya Rasa or the humorous sentiment has always been an integral part of our ancient Sanskrit literature, it is little known today.
Anthology of Humorous Sanskrit Verses is a collection of about 200 verse translations drawn from various Sanskrit works or anthologies compiled more than 500 years ago. Several such anthologies are well-known although none of them focus exclusively on humor. A.N.D. Haksar's translation of these verses is full of wit, earthy humor and cynical satire, and an excellent addition of the canon of Sanskrit literature.
Girl to Goddess by Nishi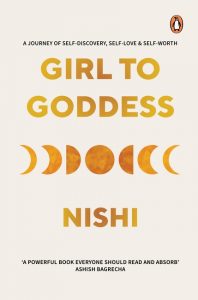 Girl to Goddess is a book of poetry written by popular Instagram poet Nishi. The poems in the book are deeply personal, touching on universal themes of struggle, pain and healing. Nishi writes candidly about her own struggles with finding happiness, dealing with relationships and the challenges she faced on her journey towards self-acceptance and self-love. She explores the idea of finding the inner divinity, or the goddess within, and how listening to this voice helped her find a sense of peace and purpose. She shares her personal journey of self-discovery and growth.
Through this collection of insightful poems, Nishi takes the reader on a journey of mistakes, failures, fears, lessons, perspectives and realizations about life, love and everything in between. She shares her vulnerabilities and opens up about her deepest emotions. Her words inspire readers to look inwards and embrace their own inner divinity, encouraging them to find their own path towards healing and self-love.