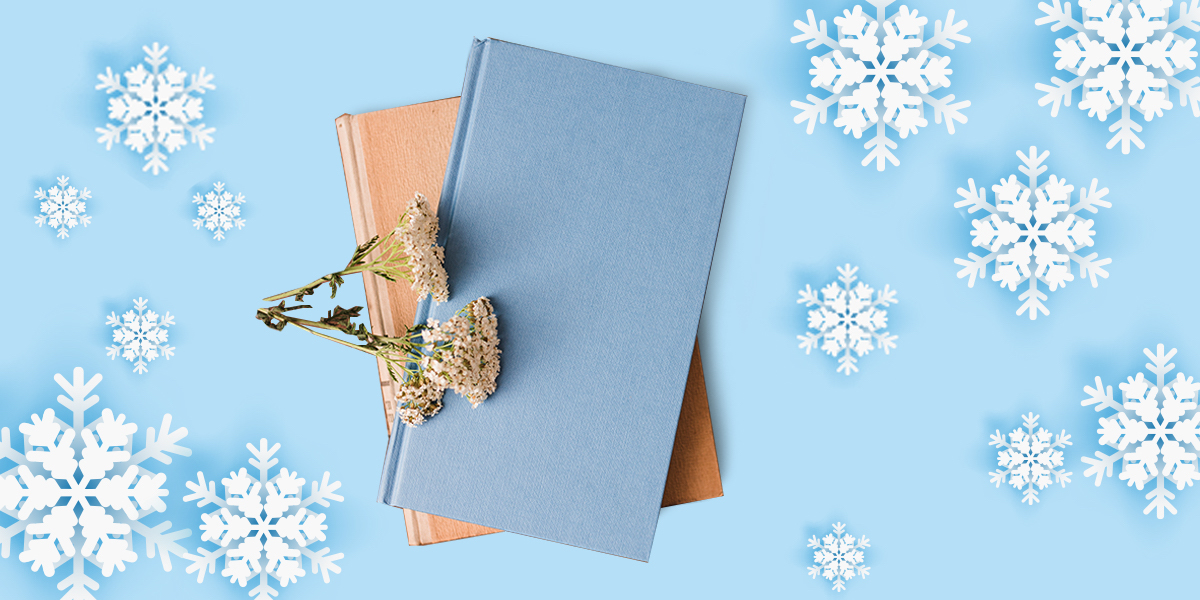 Warm greetings, fellow bibliophiles! 
November is a month full of traditions and festivals, and we want to add to the celebrations with our carefully curated list of exciting new recommendations. This month, we are enthralled to share a mesmerising list of books that engulf experiences, warmth, and the essence of belonging. Focusing on people and real stories, the recommendations for this month have been chosen to remind you what it means to be human. Get ready to go on a journey as you scroll, and grab a piping hot cup of coffee for the ride!
Women of Influence is a compilation of the untold stories of ten women IAS officers who have walked the extra mile and made a difference despite facing major pressures in governance. Having worked in the civil services for thirty-seven years, Rajni Sekhri Sibal has been in a unique position to see things at close quarters, which is why she presents narratives that provide an insight into the challenges of being a woman IAS officer, and also highlight episodes where the protagonist displays immense courage and commitment during the most difficult of times. The narratives are inspiring tales of ten strong and efficient women of substance, and their extraordinary careers wherein they made a difference.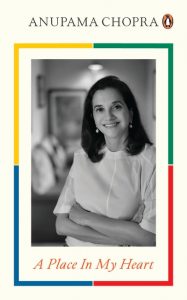 A Place in My Heart is a many-splendored thing. It is a celebration of the power of storytelling. It is also an account of a life lived in the Bollywood trenches. National Award-winning author, journalist and film critic Anupama Chopra writes about fifty films, artists and events that have left an indelible impression on her and shaped her twenty-five-year-long career. A Place in My Heart is a blend of recommendations and remembrances, nostalgia and narratives. Above all, it is a testament to Chopra's enduring love for all things cinema.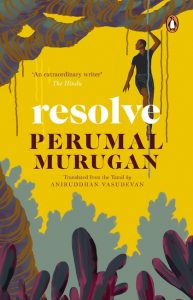 Perumal Murugan's Resolve is both a cultural critique and a personal journey: in his hands, the question of marriage turns into a social contract, deeply impacted by the ripple effects of patriarchy, inequality and changing relationships to land and community. In this deceptively comic tale that savagely pierces the very heart of the matter, translated with deft moments of lightness and pathos by Aniruddhan Vasudevan, Perumal Murugan has given us a novel for the ages.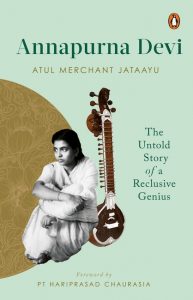 Legendary musician Annapurna Devi's life has been shrouded in mystery. The only people whom she met and communicated with were her disciples who used to visit her for music lessons, which included some of the greatest musicians our era has seen, including Pandit Nikhil Banerjee, Pandit Hariprasad Chaurasia, Ustad Bahadur Khan, Aashish Khan, Dhyanesh Khan, Nityanand Haldipur and Basant Kabra, to name a few. Full of anecdotes and untold stories, this is her life story as told by her to her disciples over a while, giving valuable insights into their Guru Ma's personality, music and teachings.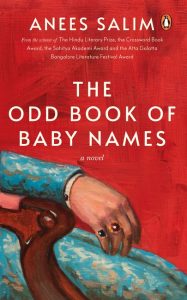 Written with the lightness of comedy and the seriousness of tragedy, the playfulness of an inventive riddle and the intellectual heft of a philosophical undertaking, The Odd Book of Baby Names is Salim's most ambitious novel yet. Layered with multiple perspectives and cadences, each tale recounted in sharp, tantalizing vignettes, this is a rich tapestry of narratives and a kaleidoscopic journey into the dysfunctional heart of the Indian family.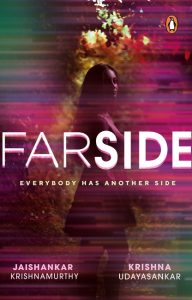 When Charulata Srinivasan returns from the US to Mumbai following the unexpected death of her brother, Ravi, in an accident, she stumbles on something that suggests a more sinister game is in play. With her suspicions that Ravi may have been murdered dismissed by the police, Charu has no choice but to turn to Ravi's best friend, David, and retired-policeman-turned-detective Anand to help her piece together the truth.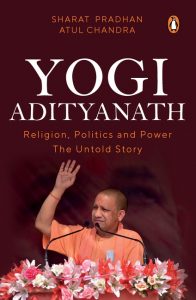 Is Yogi Adityanath India's next Prime Minister in the making? His unprecedented rise in the Bharatiya Janata Party and his over-the-top campaigns and displays of his photograph along with Prime Minister Narendra Modi's on billboards, among many other moves, seem to suggest his political ambition.
Tracing his early life, entry into electoral politics and elevation to the position of the Chief Minister of Uttar Pradesh, India's most populous state, this book evaluates many untold stories of Yogi Adityanath.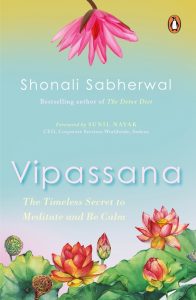 Bestselling author Shonali Sabherwal's latest book is for anyone looking to start meditating. With a detailed guide and a focus on Vipassana, it shows you how to control the highs and lows in life and take charge of your happiness. It teaches you how to occupy a state of equanimity and be present in the moment through an ancient technique used by the Buddha for enlightenment. Lift yourself on this journey from misery to happiness, from defilement to purity, from bondage to liberation and from ignorance to enlightenment. Turn your life around through Vipassana.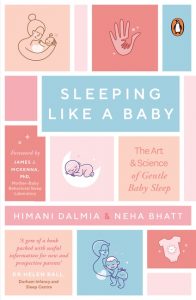 Sleeping Like a Baby serves as the ultimate bedside companion for parents, packed with all the modern tools you need to build a stronger connection with your children and enable age-appropriate sleep for their optimum growth. The book does the seemingly impossible: blending traditional wisdom and the latest research, it gives us a revolutionary approach to achieve longer naps, better night sleep with fewer wakings, a happier baby and more joy and rest as a family, without resorting to fraught practices like 'sleep training'. Endorsed by some of the most eminent child sleep experts and written in a style that is deceptively simple and accessible, Sleeping Like a Baby is the final word on responsive and restful sleep for caregiver and baby. All night long.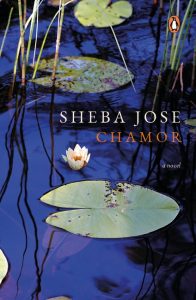 This nerve-wracking novel is set in a verdant village of Central Travancore in Kerala, which, though unique in many ways, is no exception to the daily truths of life in India. The characters in this story are at the mercy of their universe, which, unfortunately, does not discriminate between the good, the bad and the ugly. In the end, they have nobody but themselves, and their relationships with each other, to fall back on. Poignant and perceptive, the story of Chamor will haunt you for a long time.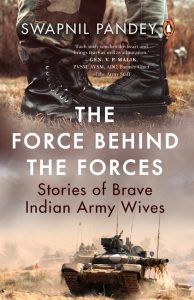 The Force Behind the Forces is a collection of seven true stories of eternal love, courage and sacrifice. Written by an army wife, Swapnil Pandey, this book brings to light moving stories of unimaginable valour in the face of broken dreams, lost hopes and shattered families. It proves that bullets and bombs can only pierce the bodies of our soldiers, for their stories will live on in the hearts of these brave women forever, women who have dedicated their lives to the nation, without even a uniform to call their own.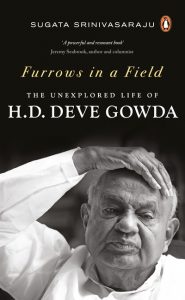 H.D. Deve Gowda has been in public life for nearly seven decades. Despite his long, arduous yet fascinating journey that began in a poor peasant household in the plains of Hassan, there has been no comprehensive assessment of his life and work. This biography endeavours to professionally fill the gap.The book's narrative is instructed by Gowda's rich parliamentary record, archival material and interviews conducted with people associated with him at various stages of his life. The layered narrative is further nuanced by Gowda's voice, gargantuan memory, a close reading of the time when he made history and the currents of destiny that preceded it. When Gowda became prime minister, many people intuitively registered that our democracy had not been rigged or captured by elites and dynasts, and there was indeed space in our system to rise for a self-made person with no godfathers. It generated hope and continues to do so.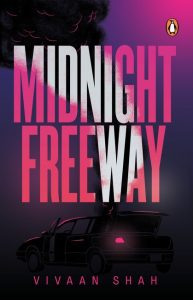 Yogesh Moolchandani, a disreputable builder, is dead. All the signs say suicide but there was nothing wrong with his life. He had just cracked a deal and things were looking hale and hearty for him. CCTV footage from the night of his death shows him crashing into a toll booth at a speed of 180 km per hour on the Bandra-Worli Sea Link. The dealer he had purchased his car from had received five missed calls from him just five minutes before the time of the alleged crash. As the authorities try to find out why Yogesh was calling his car dealer frantically, the plot begins to thicken. Who, or rather what killed Yogesh Moolchandani?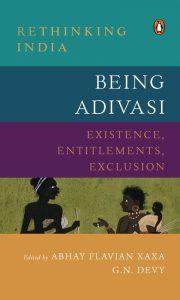 The seventh volume in the ambitious Rethinking India series, Being Adivasi: Existence, Entitlements, Exclusion looks at the process of development and how it clashes with the rights of the Adivasis. Persistent problems faced by the Adivasis-land alienation, indebtedness, vanishing minor forest products from government forests and displacement from their ancestral lands-led to their impoverishment. The Panchayats (Extension to the Scheduled Areas) Act and the Forest Land Rights Act (FRA) enacted by the previous governments were decisive steps towards the empowerment of the Adivasis. However, at present, the implementation of these provisions has taken a back seat. This volume of the Rethinking India series presents the views of the Adivasis and the Denotified Communities on the process of development and its clash with their rights.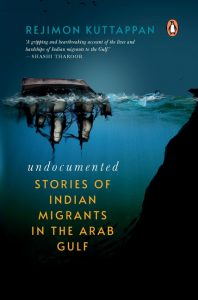 Our complicated and fragile global economy relies on the unacknowledged labour of  a subterranean network of  undocumented migrant workers. Despite them providing vital support to host economies, governments continue to turn a blind eye to these migrants' woes without any consequences. In the absence of  documents to speak for them, their human rights are systematically abused, their voices are ignored, and their existence is refuted. 
In Undocumented, journalist and migrant-rights researcher Rejimon Kuttappan brings to light the lives of these oft-ignored migrants through stories of six Indians in the Arab Gulf, and through them, voices the plight of  millions more. Delving into both personal and national histories to establish where we are and how we got here, the author lays bare the lives of  people betrayed by their own into human trafficking, into poverty, and into exile in a land that only glimmers with promise.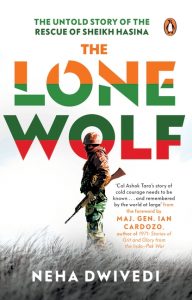 The Bangladesh Liberation War was nearing its bloody end when Colonel Ashok Tara, then a twenty-nine-year-old major, was assigned the task of rescuing Bangabandhu Sheikh Mujibur Rahman's family which was being held hostage by the Pakistani Army. Ashok Tara, unarmed, entered the lion's den and negotiated with the hostile soldiers for the release of Bangladesh's Father of the Nation and his family that included a young Sheikh Hasina.
The Lone Wolf is Ashok Tara's story, charting the course of his celebrated yet quiet life as a member of the armed forces. Neha Dwivedi's writing expertly captures our hero's humble beginnings, his life-altering experiences, and offers a blow-by-blow account of a seminal event in Southeast Asian history. As much as it is the story of Colonel Ashok Tara's bravery, it is also the story of a bleak-yet-victorious period of Bangladesh's quest for freedom.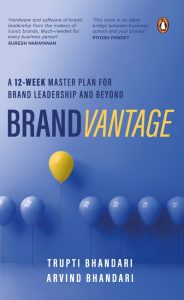 Brands are everywhere. We may love them, or despise them, or even disparage them, but we can't be indifferent to their invasive presence in our lives. Today, brand managers, fresh out of campus, are either clueless about what they are supposed to do; or are besieged with baggage from the past that handicaps them from expressing their point of view. This book aims to take all kinds of brand custodians on an enriching journey, so they can delight consumers, generate revenue for their company and positively impact their careers.
Transform focuses on people management, which the author demonstrates is a very important pillar of success. That is because leadership and managing are the means, while the end impact is what they do to people. Insightful and practical, Transform is a comprehensive book on leadership and management that covers all important concepts while giving practical implementation techniques for each.