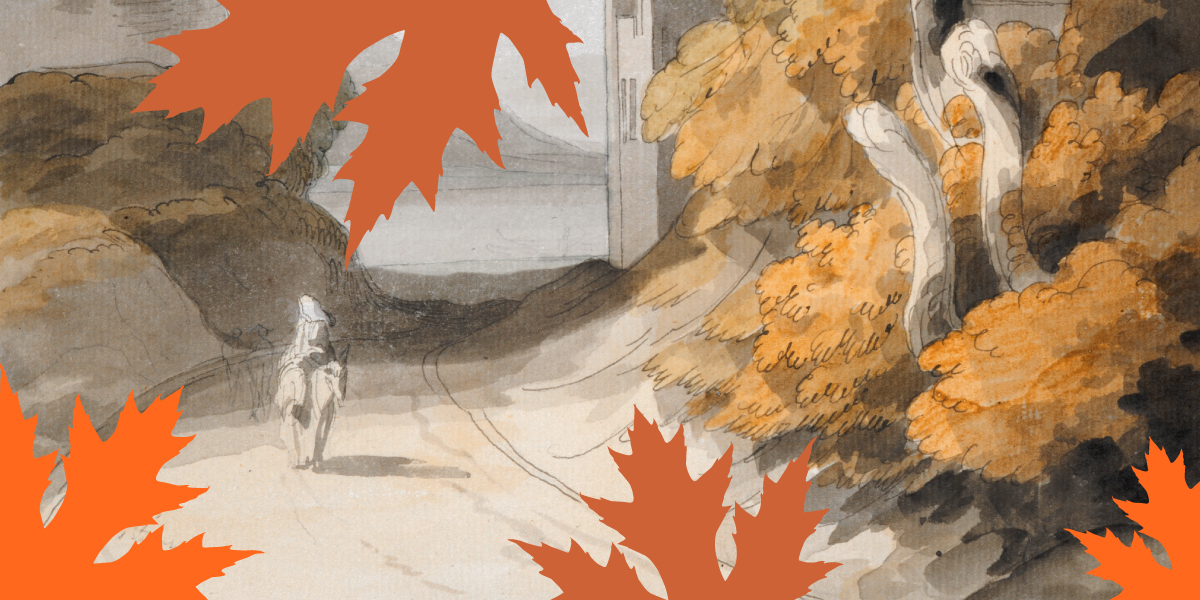 Hola fellow-readers!
We are back with some new recommendations to add to your already overflowing TBR piles. This month, we have a list that we are super-excited to share with you because of how diverse and varied it is. No matter what kind of books you love, there's something here for you, we promise.
This is going to be slightly long (but so worth it). We'd suggest keeping your hot chocolate ready. And now get cracking!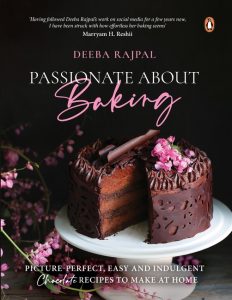 Passionate About Baking
Deeba Rajpal
A home baker for over 20 years, food stylist and photographer Deeba Rajpal put her passion to the test when she decided to blog about her adventures in the kitchen.
Inspired by her blog, this book is a collection of some of her most loved chocolate dessert recipes for every kind of indulgence. With healthy, tasty yet easy-to-make chocolate delights — from tarts, tea cakes and cupcakes to cookies, traybakes and cakes for special occasions — and simple tips and tricks, Deeba shows you how working with chocolate can be oh so fun!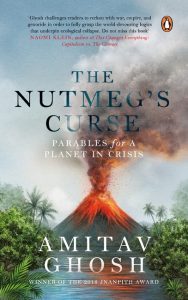 The Nutmeg's Curse
Amitav Ghosh
Before the 18th century, every single nutmeg in the world originated around a group of small volcanic islands east of Java, known as the Banda Islands. As the nutmeg made its way across the known world, they became immensely valuable – in 16th century Europe, just a handful could buy a house. It was not long before European traders became conquerors, and the indigenous Bandanese communities – and the islands themselves – would pay a high price for access to this precious commodity.
Amitav Ghosh argues that the nutmeg's violent trajectory from its native islands is revealing of a wider colonial mindset which justifies the exploitation of human life and the natural environment. Written against the backdrop of the pandemic and the Black Lives Matter protests, The Nutmeg's Curse offers a sharp critique of Western society, and reveals the profoundly remarkable ways in which human history is shaped by non-human forces.
Sunrise Over Ayodhya
Salman Khurshid
On 9 November 2019, the Supreme Court, in a unanimous verdict, cleared the way for the construction of a Ram temple at the disputed site in Ayodhya.
As we look back, we will be able to see how much we have lost over Ayodhya through the years of conflict. If the loss of a mosque is preservation of faith, if the establishment of a temple is emancipation of faith, we can all join together in celebrating faith in the Constitution. Through this book, Salman Khurshid explores how the greatest opportunity that the judgment offers is a reaffirmation of India as a secular society.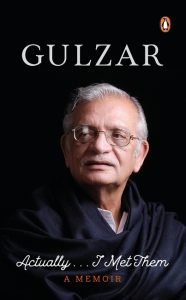 Actually … I Met Them
Gulzar
From Bimal Roy to Satyajit Ray, R.D. Burman, Kishore Kumar, Ritwik Ghatak, Hrishikesh Mukherjee, Pandit Ravi Shankar, Pandit Bhimsen Joshi, Mahasweta Devi and Samaresh Basu, among others, in this fascinating book, Gulzar Saab goes down memory lane to bring to light his relationship with the doyens of cinema, music and literature, who he had known and worked with over a long period of time.
Chatty, anecdotal and deeply personal, this book of memories will chronicle Gulzar Saab's life and career through different eras of Indian cinema as he successfully transcended commercial and critical arts.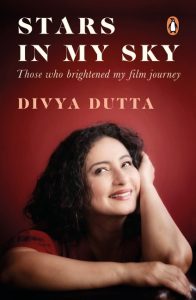 Stars in My Sky
Divya Dutta
In her second book, award-winning actor Divya Dutta recounts her experiences with some of the stalwarts of Bollywood who played a significant role in her film journey. She talks about the inspirations they have proved to be in her life through what they did for her and what she learnt from them. From winning an acting scholarship with Sonali Bendre to sharing a vanity van with Juhi Chawla and her bond with Shabana Azmi, she tells it all with rare candour and humility.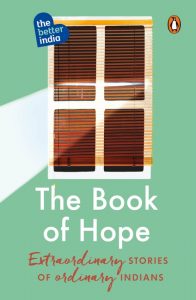 The Book of Hope
The Better India
The Book of Hope is perfect for a nation that refuses to give up. Curated by The Better India, these are stories of resolve, love, faith, entrepreneurship, and compassion that will uplift your spirit.
This book is an archive of a nation's collective goodness. Stories are what connect us and remind us that hope is always possible, and the lives of these ordinary Indians will surely inspire you. These are the experiences of real people who found love, overcame loss, worked towards achieving their dreams, or those who bravely fought against societal norms. This book is a testament to the fact that anyone can do it ­- even you.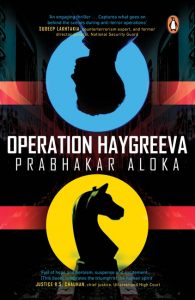 Operation Haygreeva
Prabhakar Aloka
The C3 unit in the Intelligence Bureau is the node of the country's counter-terrorism operations. When Mumbai becomes the victim of a series of horrific bomb blasts, Ravi Kumar, the chief of C3 known for his unorthodox but brilliant methods, is entrusted with the responsibility to neutralize the threat posed by a new terrorist organization called Lashkar-e-Hind.
Together with his three young recruits, Mihir, Jose and Cyrus, Ravi uncovers a plot that is much larger and threatens the very fabric of the country's peace and stability. Through their network of agents, covert missions, tabs on the Hawala market and cultivation of contacts, they must tread carefully to protect the citizens of India. And they must do it all from the shadows, navigating the murky corridors of espionage and intelligence services.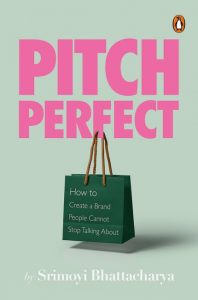 Pitch Perfect
Srimoyi Bhattacharya
A decade ago brands relied on mainstream media and celebrities to endorse them, but now each brand needs a sound strategy that involves traditional media, social media, influencers, micro-influencers, celebrities across all strata, and offline and online communities. So, for everyone that's in this game – whatever side they're on – the playing field has become complex and competitive, and this is where Srimoyi Bhattacharya comes in to help you get your Pitch Perfect.
With inputs from Srimoyi's top clients, her network of editors, industry experts, and business heads, Pitch Perfect is a must-have bible on brand building and communication for anyone interested in winning the Indian consumer.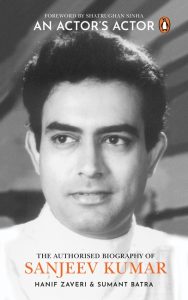 An Actor's Actor
Hanif Zaveri and Sumant Batra
More than forty years after his death, Sanjeev Kumar remains a role model for all aspiring actors. Entirely unselfconscious of his image as a star, he would often be cast as the father figure to a number of his contemporaries, most famously Sharmila Tagore in Mausam (1975) and Amitabh Bachchan in Trishul (1978), or as the elderly Thakur in Sholay (1975) and yet leave an indelible mark with his presence and his acting prowess.
Hanif Zaveri and Sumant Batra's biography provides a glimpse of the star's personal and professional lives, taking off from the traditional business of the Zariwalas, his romantic involvement with some of Hindi cinema's biggest names, his lifelong battle with loneliness and his glittering achievements on screen.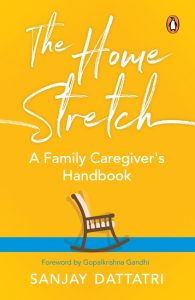 The Home Stretch
Sanjay Dattatri
In their twilight years, people increasingly rely on friends and family to get through the day. In Indian homes, it is not unusual to see adult children sandwiched between parenting and caregiving obligations, with both young children and elderly parents in the house.
The Home Stretch is an empathetic, handy guide that seeks to simplify caregiving and equip readers with the tools and guidance required to build a safer, happier and more comfortable life for the elders around them. From tips on maintaining their health and independence to taking care of the bedridden, the book covers a wide range of topics
to meet the progressively complicated needs associated with caring for ageing loved ones.
On the Open Road
Stuti Changle
Discover yourself within the restless twenty-somethings, Myra, Kabir and Sandy as they stand on the cusp of making life-changing decisions. Battling their inner demons and societal taboos, they wish to live life on their own terms. Their passion brings them together and with nothing but Ramy's travel blog as their guiding star, they set out on the open road to follow what they desire.
But their journey entails a devastating personal loss, an undying fear and a host of obstacles. Will they be able to realize their shared dream? Or will they succumb to the hardships on their road to freedom?
On the Open Road is an inspirational story of three ordinary individuals who refuse to give up on themselves.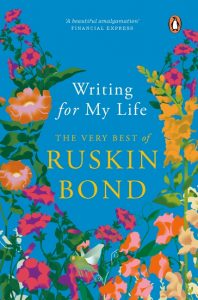 Writing for My Life
Ruskin Bond
From his most loved stories to poems, memoirs and essays, Writing for My Life opens a window to the myriad worlds of Ruskin Bond, India's most loved author. Capturing dreams of childhood, anecdotes of Rusty and his friends, the Ripley-Bean mysteries, accounts of his life with his father and his adventures in Jersey and London among others, this book is full of beauty and joy-two things Ruskin's writing is mostly known for.
With a comprehensive introduction, this is the perfect gift to all the ardent readers and lovers of Ruskin's effervescent writing.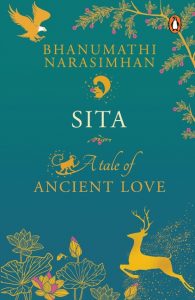 Sita
Bhanumathi Narasimhan
Sita, the beloved princess of Mithila, is one of the most revered women in Indian history; so well known, yet probably the least understood. At every crossroad of her life, she chose acceptance and grace over self-pity. Her life was filled with sacrifice yet wherever she was, there was abundance. It was as if she was carved out of an intense longing for Rama, yet she had infinite patience. In every situation she reflected his light and he reflected her love.
In this poignant narration, Bhanumathi shows us the world through the eyes of Sita. We think what Sita thinks, we feel what she feels, and for these few special moments, we become a part of her.
The Custodian of Trust
Rajnish Kumar
It began from a modest house in one of the narrow lanes of the old city of Meerut. From being a probationary officer in the State Bank of India (SBI) in 1980 to its Chairman in 2017, Rajnish Kumar had an amazingly interesting journey in which he saw the many changes in India's banking sector that greatly impacted the country and its economy.
In the aftermath of demonetization, the YES Bank fiasco, the crisis in Jet Airways and NPLs, among others, The Custodian of Trust is a candid memoir by the former Chairman of India's largest commercial bank. Anecdotal, engaging and evocative, this book is an unputdownable memoir of a former banker.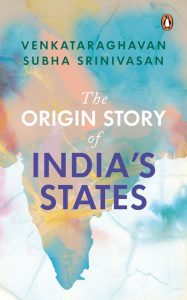 The Origin Story of India's States
Venkataraghavan Subha Srinivasan
The story of the birth of India's states is the story of the birth and continuing rebirth of India, the nation. It is a story that everyone in India must know, from young to old.
This rigorously researched book lays out the fascinating political and historical circumstances of the birth of India's states and union territories.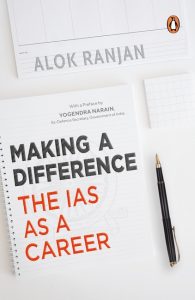 Making a Difference
Alok Ranjan
Making a Difference comes as a handy guidebook for IAS aspirants in the country. It includes everything from the motives to join the IAS to the written exam to the personality test to the training required. The book also talks about the myths and realities about the IAS – interesting sections include questions about integrity, how citizens perceive the IAS, and what is the IAS' relationship with the political executive of the government.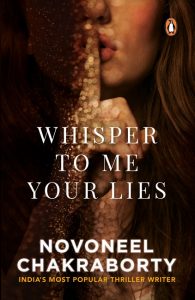 Whisper to Me Your Lies
Novoneel Chakraborty
Ekantika Pakrashi has just lost the love of her life. Preliminary reports suggest it was no accident. Her boyfriend was murdered in cold blood and the modus operandi resembles that of India's most notorious serial killer of the 1990s: the Cellotape Killer. He was never caught, and if this indeed was him, then he had resurfaced after twenty-one years. Ekantika swears to find the killer and get an emotional closure, but what she doesn't know is that in the process she may end up wounding herself irreversibly.
Whisper To Me Your Lies is a fast-paced, chilling crime thriller and a poignant tale of a girl's single-minded obsession to find out who altered her life. And why.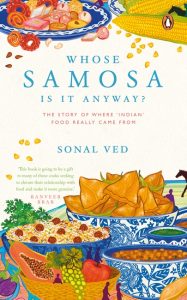 Whose Samosa is it Anyway?
Sonal Ved
In this book, accompany Sonal Ved on a journey of taste through the various timelines across the Indian subcontinent. We go from the banks of the Indus in 1900 bc to the great kingdoms of the north many centuries later; from the time of the Mauryans to when the Mughal Sultanate reigned supreme.
On this trip discover answers to such questions as What are the origins of chutney or of the fruit punch, and how are they connected to India? The author takes us through the food history and traditions from the mountains in Kashmir to the backwaters of Kanyakumari; from the ports of the Bay of Bengal to the shores of the Arabian Sea, where traders and travellers arrived from the world over. And, finally, we find out whose samosa it truly is . . .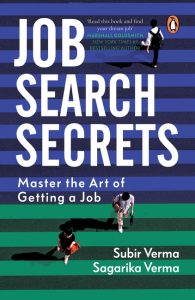 Job Search Secrets
Sagarika Verma, Subir Verma
When it comes to finding a job, qualification, experience and talent are important attributes. However, all these come to a naught if one is not able to locate the right job, find the people who can help, figure out the right time to pitch and identify the most effective approach. This book provides the much needed guidance on how to get your dream job quickly and easily. It is a step-by-step guide and practical manual with exercises and free tools which anybody can use to find their dream job faster.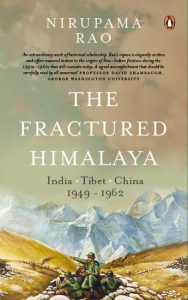 The Fractured Himalaya
Nirupama Rao
Why did India and China go to war in 1962? What propelled Jawaharlal Nehru's 'vision' of China? Why is it necessary to understand the trans-Himalayan power play of India and China in the formative period
of their nationhoods? The past shadows the present in this relationship and shapes current policy options, strongly influencing public debate in India to this day.
Nirupama Rao, a former Foreign Secretary of India, unknots this intensely complex saga of the early years of the India-China relationship. The Fractured Himalaya looks at the inflection points when the trajectory of diplomacy between these two nations could have course-corrected but did not. It also turns the searchlight on the key personalities involved-Jawaharlal Nehru, Mao Zedong, Zhou Enlai and the 14th Dalai Lama-and their interactions as the tournament of those years was played out, moving step by closer step to the conflict of 1962.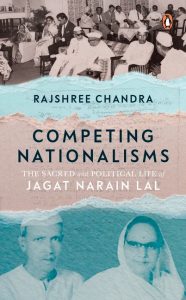 Competing Nationalisms
Rajshree Chandra
As a member of the Congress and of the Hindu Mahasabha; as a Hindu nationalist who wanted to combine religion with civic virtues; as a Gandhian and an 'ascetic nationalist' seeking freedom in a political world, Jagat Narain Lal's life becomes a mirror for the times in which a mix of religiosity, spirituality and ritual could not be separated from either the social or the political field. His life and times give us a glimpse into the intersecting, contesting and mutating idioms of nationalism. In his anxieties, vulnerability, negotiations and truth-telling, we glimpse Indian nationalism's own fraught relationship with questions of identity, faith and nationhood.
In leafing through her grandfather's life, page by yellowed page, Chandra presents not just his political biography but, in a sense, a personal biography of Indian nationalism as well.
*