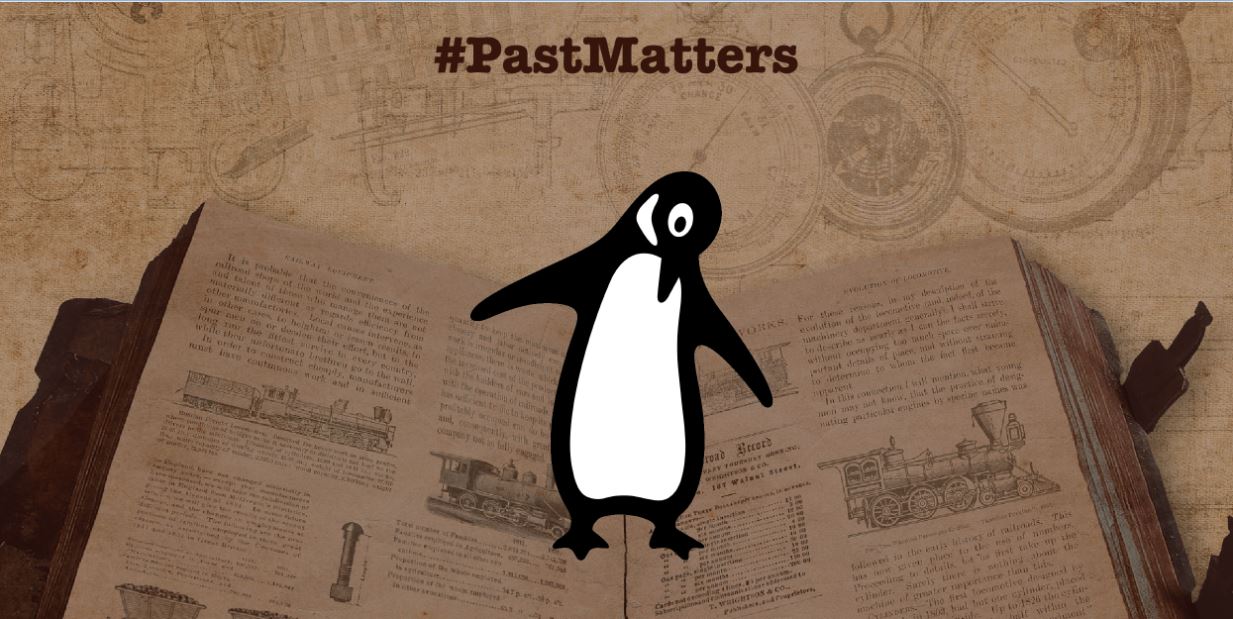 Events and epochs in history have, in many ways, shaped our world the way we know it today. History is full of rich stories, inspiring figures and still-relevant lessons, which is why we believe that the past matters.
We are inviting you along today to take a journey through space and time to revisit some memorable, unforgettable stories that still present us with crucial lessons to take away.
Train to Pakistan
Khushwant Singh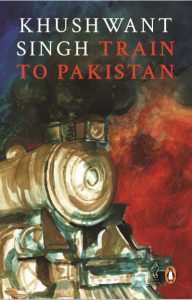 It is the summer of 1947. But Partition does not mean much to the Sikhs and Muslims of Mano Majra, a village on the border of India and Pakistan. Then, a local money-lender is murdered, and suspicion falls upon Juggut Singh, the village gangster who is in love with a Muslim girl. When a train arrives, carrying the bodies of dead Sikhs, the village is transformed into a battlefield.
First published in 1956, Train to Pakistan is a classic of modern Indian fiction.
The Rise of Goliath
A.K. Bhattacharya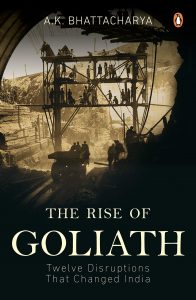 What can best illustrate India's journey in the last seven decades? Disruptions.
Almost every decade of India's history since Independence has been marked by major disruptions.
If the Emergency in 1975 shook the foundations of India's democracy, the unprecedented balance-of-payments crisis of 1990 turned India towards a path of economic reforms. Just as the reservation of jobs for backward castes changed the idiom of India's politics, the movement for building a temple for Ram drove India closer to becoming a majoritarian state.
This is the story of twelve disruptions that changed India.
Sapiens: A Brief History of Humankind
Yuval Noah Harari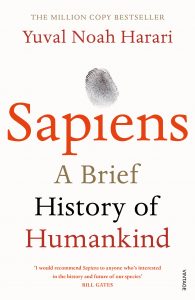 What makes us brilliant? What makes us deadly? What makes us Sapiens?
Earth is 4.5 billion years old. In just a fraction of that time, one species among countless others has conquered it: us.
In this bold and provocative book, Yuval Noah Harari explores who we are, how we got here and where we're going.
A Short History of Nearly Everything
Bill Bryson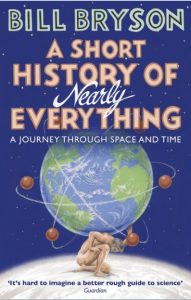 Bill Bryson describes himself as a reluctant traveller, but even when he stays safely at home he can't contain his curiosity about the world around him. A Short History of Nearly Everything is his quest to understand everything that has happened from the Big Bang to the rise of civilization – how we got from there, being nothing at all, to here, being us.
The ultimate eye-opening journey through time and space, A Short History of Nearly Everything reveals the world in a way most of us have never seen it before.
Makers of Modern India
Ramachandra Guha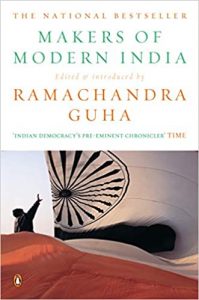 Ramachandra Guha profiles nineteen Indians whose ideas had a defining impact on the formation and evolution of our republic and presents rare and compelling excerpts from their writings and speeches. These men and women were not only influential political activists – they also wrote with eloquence, authority and deliberation as they reflected on what Guha describes in his illuminating prologue as 'the most contentious times in the most interesting country in the world'.
Their writings take us from the subcontinent's first engagement with modernity in the nineteenth century, through the successive phases of the freedom movement, on through the decades after Independence.
The Modern Monk
Hindol Sengupta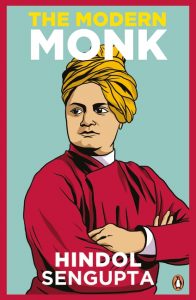 He loved French cookbooks, invented a new way of making khichdi, was interested in the engineering behind ship-building and the technology that makes ammunition. More than 100 years after his death, do we really know or understand the bewildering, fascinating, complex man Swami Vivekananda was?
From his speech in Chicago that mesmerised America to his voluminous writings and speeches that redefined the idea of India, Vivekananda was much more than a monk. His work sweeps through Indian politics, economics, sociology, arts and culture, and of course religion. So ubiquitous are his sayings that they pop everywhere from the speeches of politicians to t-shirts and mugs.
Origin Story: A Big History of Everything
David Christian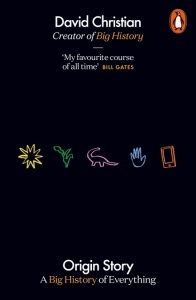 How did we get from the Big Bang to today's staggering complexity, in which seven billion humans are connected into networks powerful enough to transform the planet? And why, in comparison, are our closest primate relatives reduced to near-extinction?
David Christian brings us the epic story of the universe and our place in it, from 13.8 billion years ago to the remote future!
The History Book: Big Ideas Simply Explained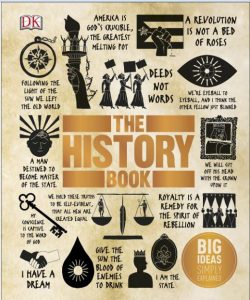 From the dawn of civilization to the lightning-paced culture of today, take a fascinating journey through the most significant events in history and the big ideas behind each one. Bring history to life as you explore the Law Code of Hammurabi, the Renaissance, the American Revolution, World War II, and much more.
As part of DK's award-winning Big Ideas Simply Explained series, The History Book uses infographics and images to explain key ideas and themes, making the last 4000 years of history engaging and accessible.
Nationalism
Rabindranath Tagore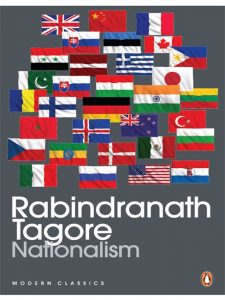 Nationalism is based on Rabindranath Tagore's lectures delivered during the First World War. While the nations of Europe were doing battle, Tagore urged his audiences in Japan and the United States to eschew political aggressiveness and cultural arrogance. His mission, one might say, was to synthesize East and West, tradition and modernity. The lectures were not always well received at the time, but were chillingly prophetic.
As Ramachandra Guha shows in his brilliant and erudite Introduction, it was by reading and speaking to Tagore that those founders of modern India, Gandhi and Nehru, developed a theory of nationalism that was inclusive rather than exclusive.
Republic of Rhetoric: Free Speech and the Constitution of India
Abhinav Chandrachud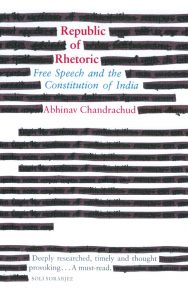 Exploring socio-political as well as legal history of India, from the British period to the present, this book brings to light the idea of 'free speech' or what is popularly known as the freedom expression in the country. Analysing the present law relating to obscenity and free speech, this book will evaluate whether the enactment of the Constitution made a significant difference to the right to free speech in India.
Guns, Germs and Steel: A short history of everybody for the last 13,000 years
Jared Diamond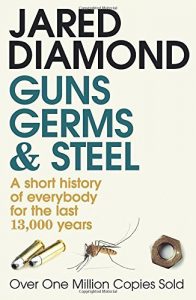 Jared Diamond puts the case that geography and biogeography, not race, moulded the contrasting fates of Europeans, Asians, Native Americans, sub-Saharan Africans, and aboriginal Australians.
An ambitious synthesis of history, biology, ecology and linguistics, Guns, Germs and Steel is a ground-breaking and humane work of popular science that can provide expert insight into our modern world.
India's Struggle for Independence
Bipan Chandra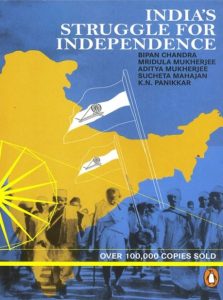 India's Struggle for Independence is the first and most reliable study of India's epic struggle for freedom. This classic work begins with the abortive revolt against the British in 1857 and culminates in Indian Independence in 1947. Based on years of research as well as personal interviews with hundreds of freedom fighters, it presents a lucid and enduring view of the history of the period.
My Seditious Heart: Collected Non-fiction
Arundhati Roy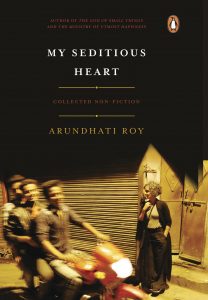 My Seditious Heart collects the work of a two-decade period when Arundhati Roy devoted herself to the political essay as a way of opening up space for justice, rights and freedoms in an increasingly hostile environment. Taken together, these essays trace her twenty year journey from the Booker Prize-winning The God of Small Things to the extraordinary The Ministry of Utmost Happiness: a journey marked by compassion, clarity and courage.
Radical and readable, they speak always in defence of the collective, of the individual and of the land, in the face of the destructive logic of financial, social, religious, military and governmental elites.
The Man Who Saved India
Hindol Sengupta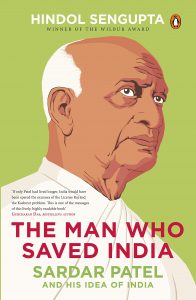 There is perhaps no political figure in modern history who did more to secure and protect the Indian nation than Sardar Vallabhbhai Patel. But, ironically, seventy years after Patel brought together piece by piece the map of India by fusing the princely states with British India to create a new democratic, independent nation, little is understood or appreciated about Patel's enormous contribution to the making of India. Caricatured in political debate, all the nuances of Patel's difficult life and the daring choices he made are often lost, or worse, used as mere polemic.
The Man Who Saved India is a sweeping, magisterial retelling of Sardar Patel's story.
Sixteen Stormy Days
Tripurdaman Singh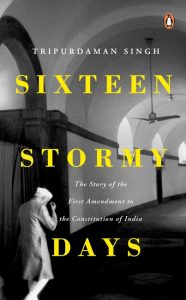 Sixteen Stormy Days narrates the riveting story of the First Amendment to the Constitution of India-one of the pivotal events in Indian political and constitutional history, and its first great battle of ideas.
Passed in June 1951 in the face of tremendous opposition within and outside Parliament, the subject of some of independent India's fiercest parliamentary debates, the First Amendment drastically curbed freedom of speech; enabled caste-based reservation by restricting freedom against discrimination; circumscribed the right to property and validated abolition of the zamindari system; and fashioned a special schedule of unconstitutional laws immune to judicial challenge.
*