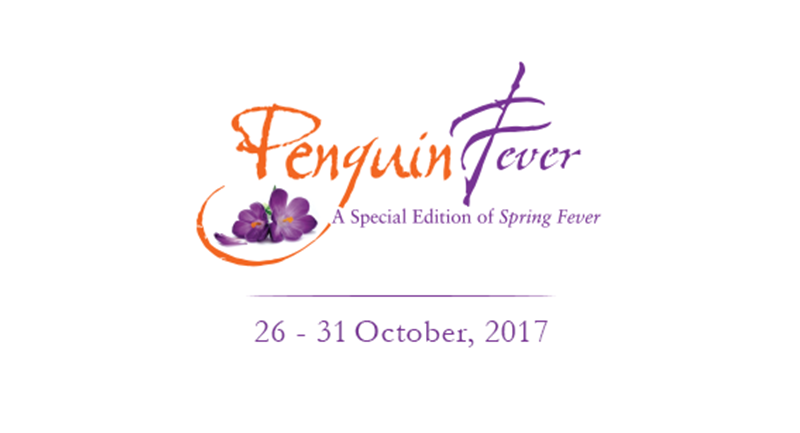 It's that time of the year again but this time it's under the autumn sky. Six days of literature extravaganza is going to start from October 26, with numerous literary icons as panelists.
Here are the dates you should mark on your calendar.
October 26, 7PM: The Ministry of Utmost Happiness – Arundhati Roy in conversation with Shohini Ghosh
October 27, 7PM: Zara sa jhoom loo main – Shobhaa De on turning seventy – and having a blast! In conversation with Vidya Balan. Sonia Singh to moderate
October 28, 5PM: Inconvenient Truths: Are we heading for an environmental disaster – Sunita Narain, Prerna Bindra, and Pradip Krishen
October 28, 7PM: The Heart of the Matter – Ravinder Singh, Durjoy Datta, and Sudeep Nagarkar in conversation with RJ Ginnie
October 29, 5PM: The Man from the Hills – Ruskin Bond on life, writing, and his love for lemon cheesecake!
October 29, 7PM: Criminal Minds – Brijesh Singh, Ravi Subramanian, Novoneel Chakraborty. Poonam Saxena will moderate the session
October 30, 7PM: The Line of Beauty – Perumal Murugan, Kannan Sundaram, Bibek Debroy, Rana Safvi, Namita Gokhale as moderator
October 31, 7PM: The Rise of the Elephant – Shashi Tharoor, Gurcharan Das, Sonu Bhasin, Shireen Bhan as moderator
Open Air Library: October 26–31, 11AM onwards
If you haven't already, register for the Penguin Fever here: http://bit.ly/penguinfever
See you there!