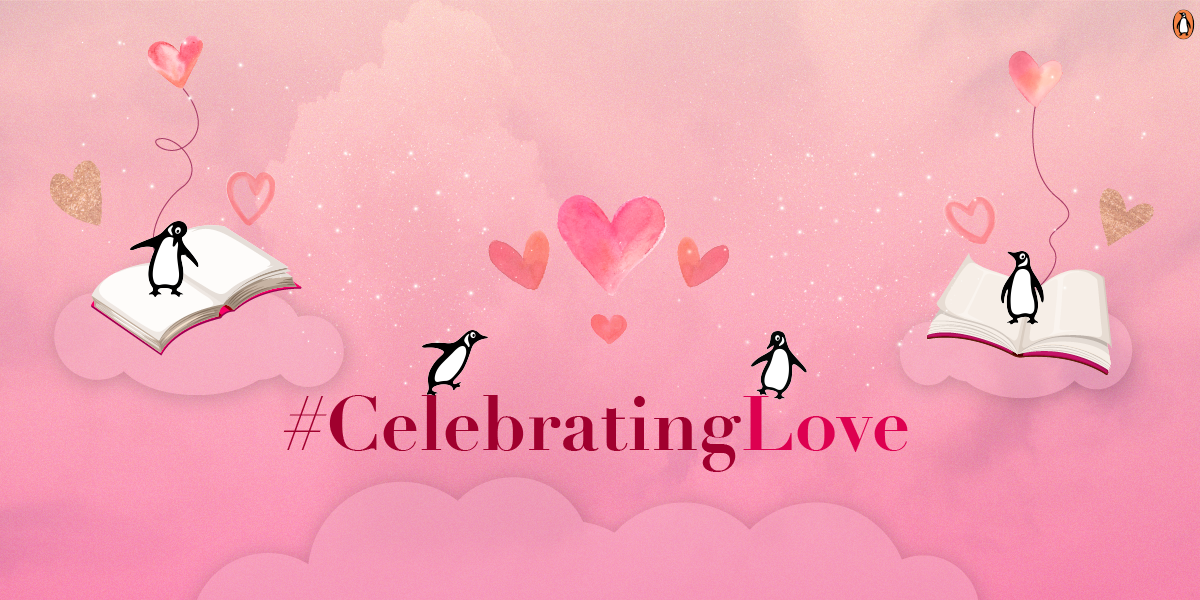 Few holidays induce as vastly differing reactions as Valentine's Day, or stir up such a storm of emotion. Whether you're floating on the throes of first love, nursing a broken heart, enjoying the calm fulfillment of your own company, or simply prefer fictional romance to the messiness of the real thing, we have the book for you!
Our Ultimate Valentine's Day Book List will give you the perfect book to celebrate love and friendship across the spectrum through the most passionate prose and lyrical longing.
If there was place and time truly meant for romance, it was 18th-century Lucknow, a vibrant city full of musicians, poets and courtesans, of languorous lovers and lilting poetry. Amidst this milieu Memory of Light weaves the exquisite tale of the love between-two women courtesan Chapla Bai and young poet Nafis Bai as they exchange letters and conversations feeding each other the heady fruit of desire.
The greatest and most basic necessity for a healthy relationship is to be able to know and love oneself. French Lover is a young Bengali woman's search for love and independence in a strange city. Stifled in an unhappy marriage, Nilanjana's long road to self-discovery is initiated by Benoir Dupont, a blond, blue-eyed handsome Frenchman. In her passionate, sexually liberating relationship with Benoir, she finally begins to have an inkling of her own desires.
You'll fall in love as much with the city of Lahore as with the book's protagonist in this simple yet touching romance by Sara Naveed. Caught between her childhood friend, Haroon and handsome professor, Ahmar, little does beautiful, spoiled Zarish know that one individual can completely change her perspective towards life. Packed with romance, drama and tragedy, Undying Affinity will stay in your heart forever.
There's nothing quite as intense or as memorable as the pangs of first love and this delightful YA romance truly celebrates the thrilling 'beauty of that moment'When sharp and driven 'new girl', Susan meets 'bad boy ' Malcolm, sparks fly. The ways they drift apart and come back together are testaments to family, culture, and being true to who you are.
The critically acclaimed and delightfully illustrated fable for contemporary times  is perfect for lending a dash of elegant whimsy this Valentine's Day.   Lit with longing, and tender questions of the heart, The Rabbit and the Squirrel is an ode to the enduring pleasures of friendship, traced through the poignant love story of the eponymous Rabbit and the Squirrel who against all odds are fated for togetherness.
When modern vocabulary fails to evoke romance for you, this extraordinarily lyrical compilation of love stories and poems from the classical literature and folklore of India will come to the rescue. Curated by the master of nuanced emotions, Ruskin Bond and set in regions of great natural beauty where Kamadeva, the god of love, picks his victims with consummate ease, these stories and lyrics celebrate the myriad aspects of love.
If you think of love as life's greatest adventure that hits you like a caffeine kick An Extreme Love of Coffee is your cup of (not)tea!  This faced paced mystery romance follows Rahul and Neha who embark upon a quest for treasure, after drinking a  cup of 'magic' coffee, discovering their passion for warm frothy concoctions and each other as they race from the plantations of Coorg to Japanese graveyards!
Sometimes Valentine's Day is a time to reminisce and to dwell upon the fact that first cut is the deepest. Half Torn Hearts is both a thrilling suspense story and a  coming-of-age tale of three layered individuals coming to terms with their first loss, which bares the devil that we all possess but are scared of encountering and which eventually becomes the cause of our own ruins.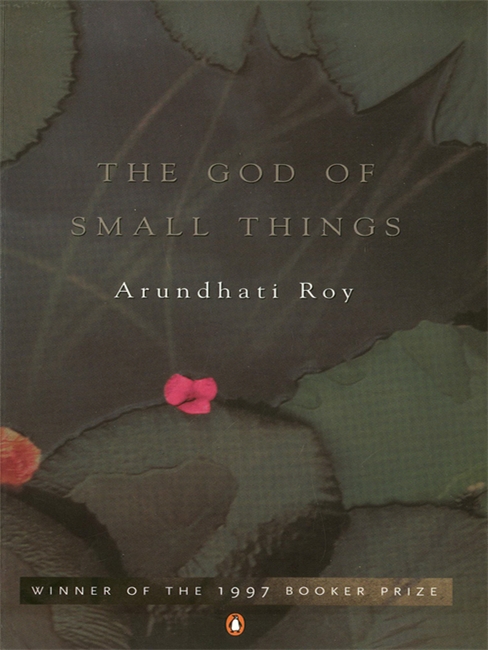 Arundhati Roy's modern classic is equal parts powerful family saga, forbidden love story, and piercing political drama. The seven-year-old twins Estha and Rahel see their world shaken irrevocably by the arrival of their beautiful young cousin, Sophie. With its exquisite prose , it makes for  an unusual, but lyrical Valentine's Day pick.
This thrilling romance will have you hooked from start to finish following the story of  Rahul, an intelligence officer on a secret mission,  who falls in love with the major's daughter, Akriti. But is anyone who they seem to be, or is Rahul about to face the biggest shock of his life? 
Love stories coach us to believe that love is selective, somehow, that it can be boxed in and easily defined. With a foreword by the luminary, Gulazar these eleven remarkable essays,  widen the frame of reference: transgender romance; body image issues; race relations; disability; polyamory; class differences; queer love; long distance; caste; loneliness; the single life; the bad boy syndrome . . . and so much more.
This deeply sensitive story explores love in the context of imminent death and  reminds us what it means to be alive. Two patients, a young brilliant girl fighting to stay alive, and a youthful drug addict who can't wait to die come together in Room 509. Two reputed doctors, fighting their own demons from the past, are trying everything to keep these two patients alive. These last days in the hospital change the two patients, their doctors and all the other people around them in ways they had never imagined.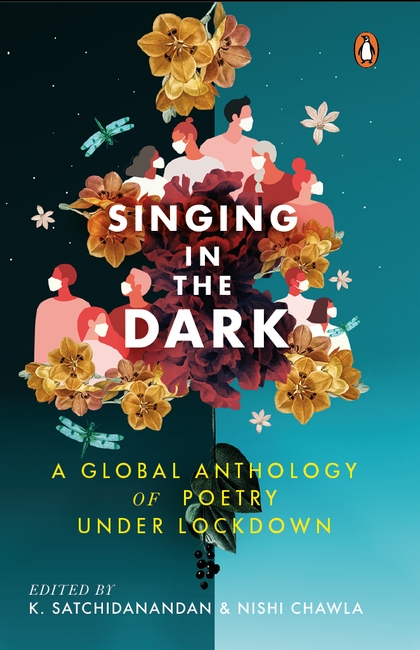 If love is vulnerability, these strange times have made us even more vulnerable. This global anthology brings together the finest of poetic responses to the coronavirus pandemic. More than a hundred of the world's most esteemed poets reflect upon a crisis that has dramatically altered our lives, and laid bare our vulnerabilities.
This collection of touching stories selected by Ravinder Singh  is an ode to the myriad facets of love . This book will make you laugh, cry, think and feel, all at the same time with its eclectic collection of love stories that will warm the cockles of your heart!
No one is untouched by love, not even devas and asuras, kings and nymphs. This collection of celestial love stories from Indian mythology celebrates the love of Ravana and Mandodari, Nala and Damayanto among many eithers. Tormented by passion, tortured by betrayal and wracked by the agony of separation, these stories deify love in its many splendorous forms.
The go-to portal for sweet, sharp, heart-wrenching stories brings this collection of letters that celebrates all the different forms of love and bonds we make, spanning the spectrum from family to our childhood homes , from  former loves and future husbands.  Deeply personal and intimate, these letters are a great choice to peruse on Valentine's Day.
A lovely  contemporary romance that will give you all the warm fuzzies. Quinn and Minnie are born on the same day, but their lives follow completely different trajectories even as fate conspires to bring them together. This moving, joyful love story, This Time Next Year explores the way fate leads us to the people we least expect–no matter what the odds.
This book is a hugely popular modern classic for a reason, its heartwarming, innovative and a moving depiction of the effects of time on love. Henry is a time traveler–cursed with a rare genetic anomaly that causes him to live his life on a shifting timeline, skipping back and forth through the years with no control. Despite the fact that Henry's travels force them apart with no warning, and never knowing when they will be reunited, he and his wife Clare try to lead a life of normalcy based on an abiding and passionate love.
One of the most popular and  moving love stories of our times, this brilliantly explores the funny, thrilling, and tragic business of being alive and in love. Despite the tumour-shrinking medical miracle that has bought her a few years, Hazel has never been anything but terminal, her final chapter inscribed upon diagnosis. But when a gorgeous plot twist named Augustus Waters suddenly appears at Cancer Kid Support Group, Hazel's story is about to be completely rewritten.
An  incredibly funny and poignant, coming-of-age, coming out story—wrapped in a geek romance! When an email falls into the wrong hands, sixteen year old and not-so-openly-gay Simon finds his secret is at risk of being thrust into the spotlight. Now Simon has to find a way to step out of his comfort zone without fumbling a shot at happiness with the most confusing, adorable guy he's never met.