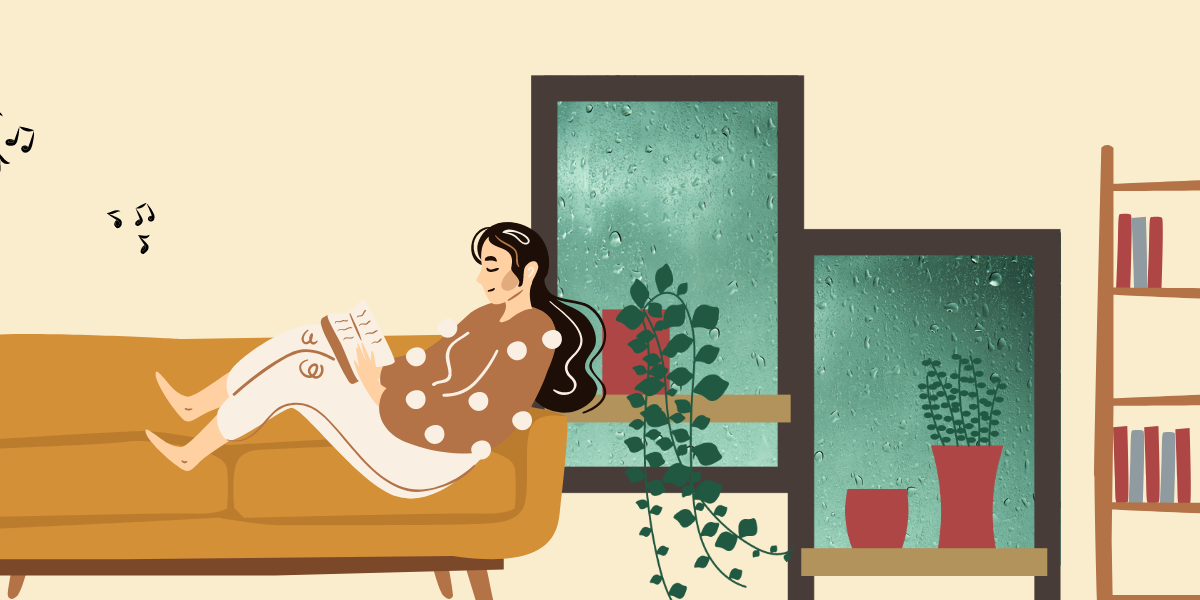 Get ready to cozy up with a steaming cup of tea as the monsoon showers create the perfect atmosphere for literary indulgence. And what better way to spend rainy afternoons than with a captivating book in hand? Explore our newest July releases that promise to be your perfect indoor companions all month long.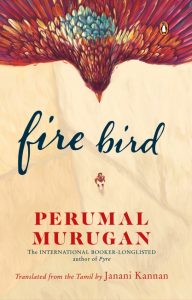 Fire Bird is a masterfully crafted tale of one man's search for the elusive concept of permanence. Muthu has his world turned upside down when his father divides the family land, leaving him with practically nothing and causing irreparable damage to his family's bonds. Through the unscrupulous actions of his once-revered eldest brother, Muthu is forced to leave his once-perfect world behind and seek out a new life for himself, his wife and his children.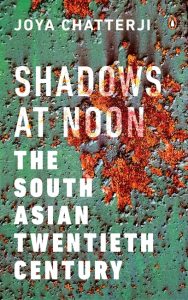 Shadows at Noon is an ambitious synthesis of decades of research and scholarship which explores the key strands of South Asian history in the twentieth century with clarity and authority. Unlike other narrative histories of the subcontinent that concentrate exclusively on politics, here food, leisure and the household are given equal importance to discussions of nationhood, the development of the state and patterns of migration. Its purpose is to make contemporary South Asia intelligible to readers who are fascinated by the subcontinent's cultural vibrancy and diversity but are often perplexed by its social and political make-up. And it illuminates the many aspects that its people have in common rather than what divides them.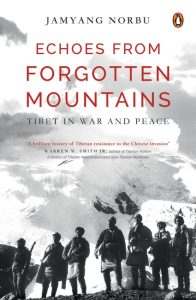 Jamyang Norbu has taken the stories of 'forgotten' Tibetans–resistance fighters, secret agents, soldiers, peasants, merchants, even street beggars–and skillfully worked their myriad accounts into a single glorious 'memory history' of the Tibetan struggle. He uses recollections from his own childhood to ease the reader into an immersive understanding of the complexity of Tibet's modern history: the Chinese invasion, the uprisings in Kham and Amdo, the formation of the Four Rivers Six Ranges Resistance Force, the March '59 Lhasa Uprising, the CIA supported Air Operations, the Nyemo peasant Uprising of 68/69 and the Mustang Guerilla Force in northern Nepal, where Norbu later served.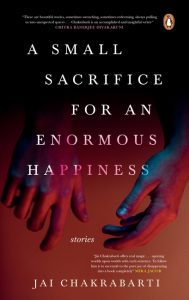 The stories in A Small Sacrifice for an Enormous Happiness capture men and women struggling with transformation and familial bonds; they traverse the intersections of countries and cultures to illuminate what it means to love in uncertain times; and they showcase the skill of a storyteller who dazzles with the breadth of his vision.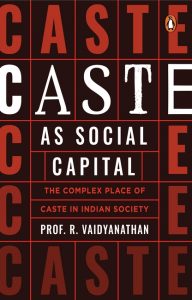 Caste as Social Capital examines the workings of caste through the lens of business, economics and entrepreneurship. It interrogates the role caste plays in the economic sphere in terms of facilitating the nuts and bolts of business and entrepreneurship: finance, markets and workforce. Through this qualitative view of caste, an entirely new picture emerges, which forces one to view the age-old institution of caste in a new light.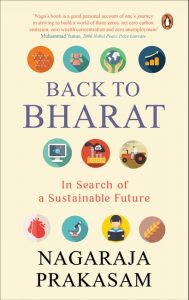 Written in an engaging and anecdotal style, Back to Bharat is enriched with case studies from Nagaraja's investment career. It consolidates many observations and insights from the experience he has as a professional, investor, and mentor for entrepreneurs across the country. It strongly expresses the belief that India's strengths are its people, problems, and technology (PPT). As it draws on real-life examples of struggle and success, the book illuminates many questions that are most relevant to our present dilemma, both in terms of economic development as well as environmental threats that compel us to look at more sustainable alternatives to patterns of production and consumption.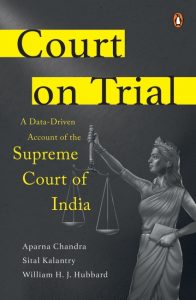 The Indian Supreme Court was established nearly seventy-five years ago as a core part of India's constitutional project. Does the Court live up to the ideals of justice imagined by the framers of the Indian Constitution? Critics of the Supreme Court point out that it takes too long to adjudicate cases, a select group of senior advocates exercise disproportionate influence on the outcome of cases, the Chief Justice of India strategically assigns cases with an eye to outcome, and the self-appointments process-known as the collegium-is just another 'old boy's network'. Building on nearly a decade of original empirical research, Court Trail examines these and other controversies plaguing the Supreme Court today. The authors provide an overview of the Supreme Court and its processes which are often shrouded in mystery, and present data-driven suggestions for improving the effectiveness and integrity of the Court.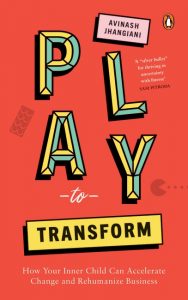 Play to Transform is a book that challenges the traditional mindset of business leaders and encourages them to tap into their inner child to accelerate transformation with purpose. The book argues that we are all born creative geniuses with an innate ability to empathize deeply with others, but somewhere along the way, we have lost touch with these qualities. In the post-pandemic world, leaders need to be more empathetic and agile than ever before, and a conscious shift in mindset is required to achieve this.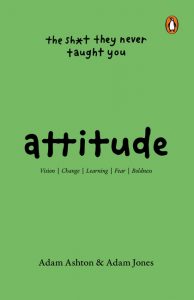 Attitude: The Sh*t They Never Taught You will take you on a journey through takeaways from over a hundred of the world's greatest thinkers, capturing lessons in personal development, career, business, personal finance, human nature, history and philosophy. Every lesson will be useful, and one might change your life. Remember, it is your attitude, not aptitude, that determines your altitude in life.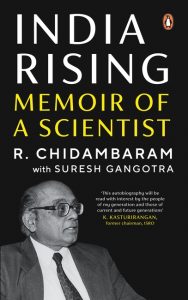 India Rising looks at the life of one of India's foremost scientists, Dr R. Chidambaram, who served as principal scientific advisor (PSA) to the Government of India and as chairman of the Scientific Advisory Committee to the Cabinet (SAC-C) from November 2001 to March 2018. As one of India's most distinguished experimental physicists, Dr Chidambaram has made outstanding contributions to many aspects of basic science and nuclear technology. Ruminating about his interactions with the scientific community and the political leadership, Dr Chidambaram describes key events in India's journey to self-reliance in nuclear energy. India Rising is not only a memoir of one of India's eminent scientists, but also a fascinating account of India's ascendance in the world of science and technology.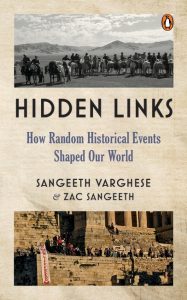 Many things with a disproportionate influence on our daily lives-including the philosophies that guide us, religions that we follow and social structures that we adhere to-are the result of some blind random baggage, rather than anything created with a specific intent. Hidden Linksinvestigates the disproportional effect of historically unconnected events-of colossal ones like the fall of empires, spread of pandemics, or nomadic migrations, as well as trivial ones like a personal vision, a changed narrative, or a petty squabble-and connects them to our modern lives-on how deeply they affect us in the most unthinkable ways.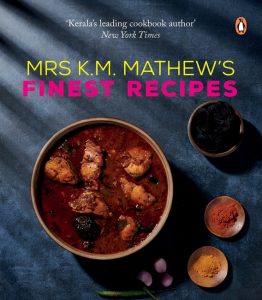 Original and easy-to-follow recipes from Kerala's veteran cookbook author. Mrs. K.M. Mathew (1922–2003) was a true master of the craft of cooking. She was among the few who ushered in a shift from oral tellings of recipes to written instructions and before long, her
cookbooks started being gifted to newly married couples. Published in the year of the author's hundredth birth anniversary, this new book, Mrs K.M.Mathews's Finest Recipes from the author of the all-time bestseller Flavours of the Spice Coast will bring to a new generation of readers a definitive compilation of her all-time top recipes that have been enjoyed around the world. Mrs. K.M. Mathew pioneered cooking and authored twenty-seven cookbooks, introducing an entire generation to the culinary culture of Kerala. This new book will bring to a new generation of readers a definitive compilation of her top recipes that have been enjoyed around the world.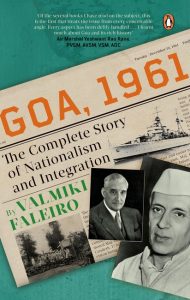 In Goa, 1961, former journalist Valmiki Faleiro covers a wide canvas in detail, including the entire story of Operation Vijay, the events that preceded it and those that followed. The diplomatic efforts, the arguments, the run-up, the build-up, the actual ops and their aftermath in Goa, within India and internationally-all of it is vividly related in this nuanced telling. Faleiro lucidly outlines the prevailing political atmosphere and its changing character, the part played by indigenous independence movements and freedom fighters leading to the liberation of Goa, and the impact of its consequent assimilation into India.
Extensively researched and extremely well-written, Goa, 1961 is a seminal book on an important subject and a must-read for anyone interested in Indian history.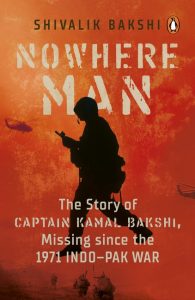 Capt. Kamal Bakshi fought in the 1971 Indo-Pak War and went missing after the Battle of Chhamb–the bloodiest battle of 1971. Although no one from his battalion had seen him get killed, no one had been able to locate his body. And so, the military declared him 'Missing, Believed Killed'–the ambiguous status assigned to soldiers when their death cannot be confirmed. However, six years after the war, the Indian government changed its mind. The Ministry of External Affairs announced in Parliament that Indian intelligence agencies have reason to believe that Pakistan had not been truthful when it handed over the list of Indian POWs in its custody. It went on to state the names of at least forty Indian soldiers still believed to be in Pakistani custody and one of the names was Kamal Bakshi's.
Nowhere Man has been written by his nephew Shivalik Bakshi. It is his story, recreated from his letters, diaries, recollections of those who crossed paths with him and published accounts of the Battle of Chhamb.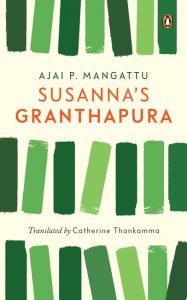 Why does the usually aloof and reticent Paul suddenly want to meet Ali after Susanna's death? Why does the possibility of an unfinished manuscript by a long-forgotten writer fascinate Ali and Abhi to the extent that they undertake a journey to Marayoor, a town deep in the heart of Kerala to meet the unknown Susanna?
First published in Malayalam in 2019, Susanna's Granthapura is Ajai Mangattu's uniquely crafted novel that celebrates the strong bonds that form between people who share a love of reading and of books.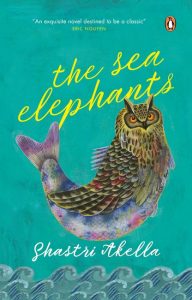 Set in 1990s India, The Sea Elephants is an utterly immersive and spellbinding novel, both dark and beautiful, harrowing and triumphant. An ode to the redemptive joys of storytelling, Shastri Akella's soulful debut is a celebration of hard-won love-of others and for ourselves.