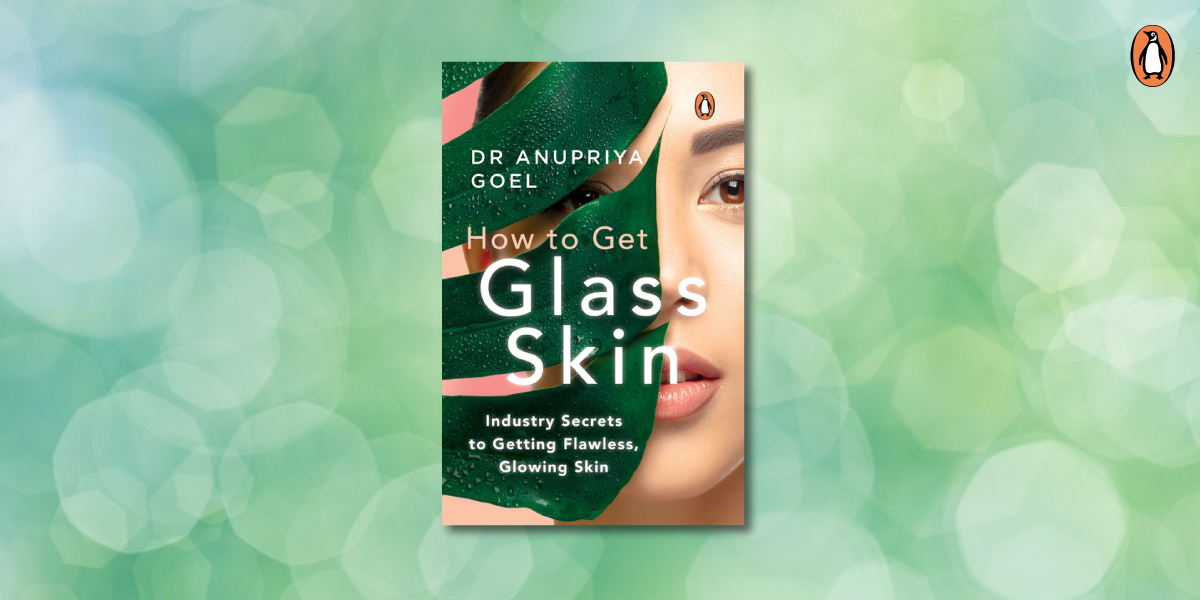 At present, there are hundreds of skin-care products promising effective results and miraculous changes. With a wide range of ingredients packed and presented on a platter, to judge and choose the ones that are truly beneficial for your skin is a task. How do you figure out which product is ideal for your skin type and which one is an absolute no-no?
Dr Anupriya Goel, an aesthetic dermatologist and a leading expert in non-surgical aesthetic medicine, shares some ways to help you understand the different elements of a product label. So, before you stock your shelves with random skin-care products, consider the given markers and know what all they offer.
Here's an excerpt from her book on how one can read a product label like a pro.
*
A Louis Vuitton and a Hidesign bag are both made of leather. Yet the price difference is a world apart. It's up to you, the consumer, to choose the price point. A Hidesign bag is a really good-value leather bag. It's the same for skincare. Expensive does not necessarily mean good. Not all that glitters is gold. Especially when it comes to skincare products. In fact, especially with skincare products, what's inside a bottle or jar counts more than the packaging. But there's a catch. How do you really know if the product you want to buy will deliver all that it claims to? After all, you do want value for every buck you spend.
The best way to know if a product is worth your money is to be able to understand the ingredients it contains. You already know what active ingredients you need to look out for that work best for your skin type and skin condition. Now let's learn how to read a product label, so you are guaranteed those ingredients for what you are paying.
The elements of a product label
Even though the outer packaging of every product seems different, the story behind every label is rather similar. Every product that is legitimate needs to follow the FDA guidelines and state the following:
1. Brand name and product name
2. Description of the product/product type
3. List of ingredients
4. Net quantity of the product
5. Contact details of manufacturer
For example, in the picture, the brand name of the product is 'Berkowits' and the product name is 'Nourish'. The product type is a conditioning shampoo. The net quantity of the product is 1 litre. The details of the
manufacturer are mentioned on the right hand side of the label (behind the bottle). It is extremely important to know the quantity of the product before you pay the bill, so check whether it's giving you value for money.
Now, other than the information above, it is vital to understand the list of ingredients and the meaning of the symbols on every product.
What is an INCI List?
An INCI (International Nomenclature for Cosmetic Ingredients) list is simply the ingredients mentioned on the back of the product in their chemical and Latin forms.
For example, the chemical name for water is aqua.
Below are some INCI list names of common ingredients:
1. Aqua: water
2. Caprylic/capric triglyceride: liquid fraction of coconut oil
3. Glycerine: humectant
4. Cetearyl alcohol: emulsifier
5. Sodium stearoyl lactylate: solubilizer, emulsifier
6. Sucrose stearate: emulsifier
7. Aloe barbadensis leaf juice powder: aloe vera
8. Tocopherol: vitamin E
9. Xanthan gum: naturally derived thickener
10. Parfum: fragrance
11. Linalool: fragrance component/allergen
12. Hexyl cinnamal: fragrance component/allergen
Some preservatives commonly used for natural cosmetics and skincare products: Benzyl alcohol, dehydroacetic acid, potassium sorbate, sodium benzoate.
You can find the complete list of preservatives and perfume agents on the INCI decoder website (www.incidecoder.com).
**
To know more about the ingredients in products, what the symbols on the packaging of products mean, and how does one read an INCI List, dive into the informative pages of Dr Anupriya Goel's book How to Get Glass Skin.