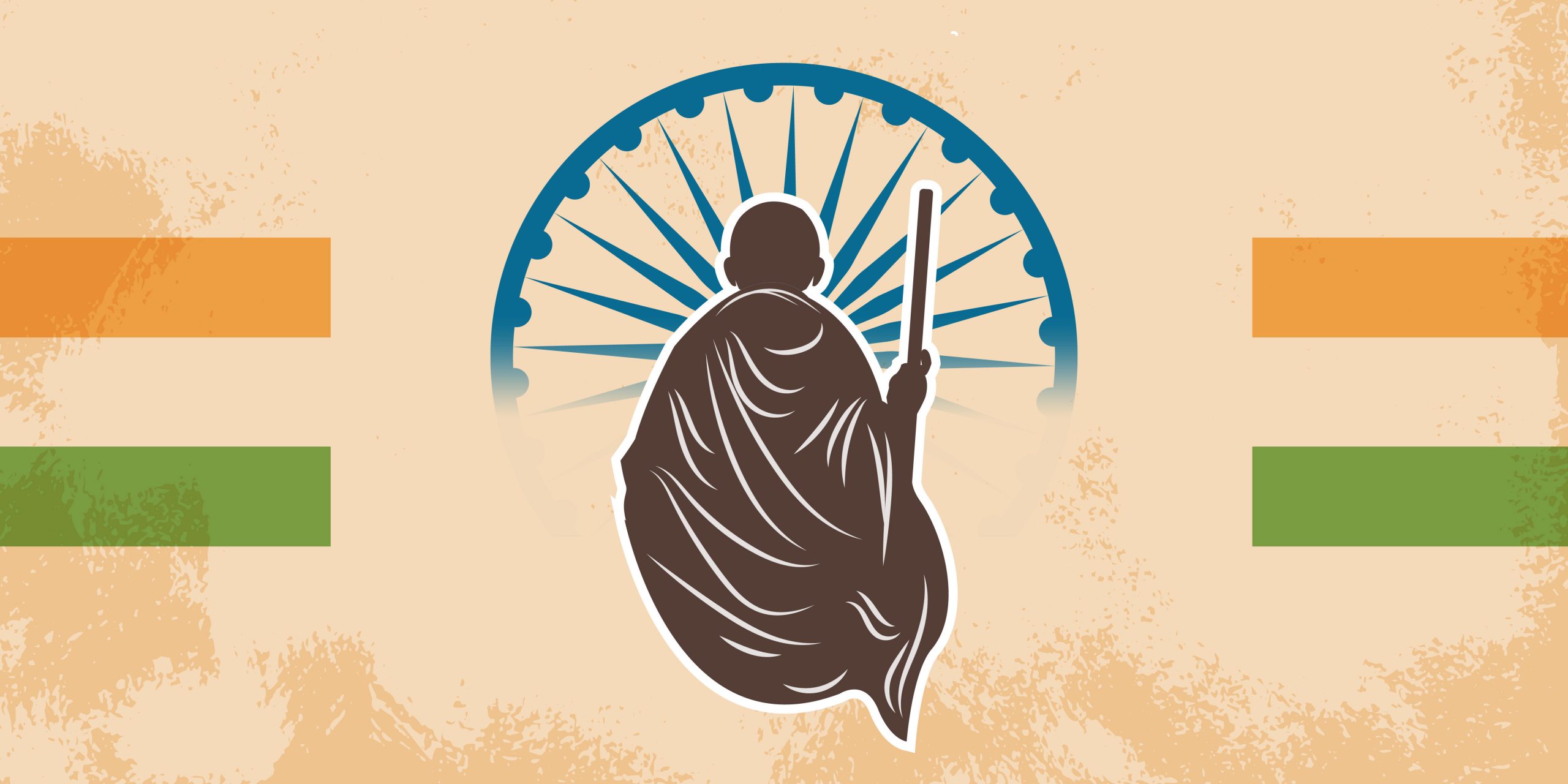 Mohandas Karamchand Gandhi lives on in the heart of every Indian. His contributions as a freedom fighter and political leader continue to inspire people from all over the world. This Martyrs' Day, lets sift through these books and recall the sacrifices of Mahatma Gandhi and several other freedom fighters who risked their lives to safeguard our nation.
Gandhi's Assassin by Dhirendra K. Jha
Gandhi's Assassin: The Making of Nathuram Godse and His Idea of India delves into Godse's encounters with the people and organisations that shaped his worldview and gave him a feeling of purpose. The book recounts Godse's gradual hardening of determination, as well as the tragic decisions and intrigue that eventually led to Mahatma Gandhi's death in the turbulent aftermath of India's independence in 1947.
Kitne Ghazi Aaye, Kitne Ghazi Gaye by Lt Gen KJS 'Tiny' Dhillon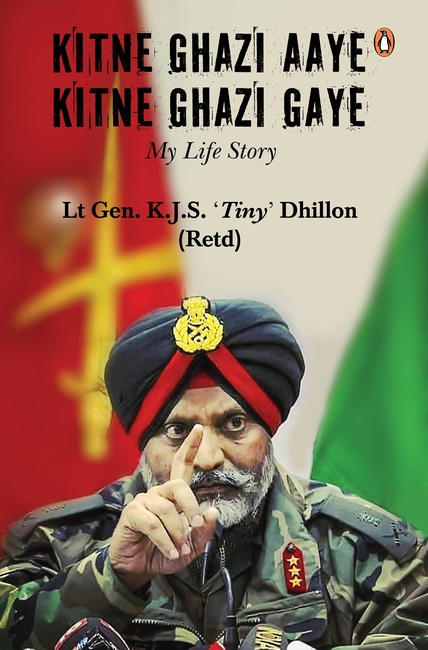 Kitne Ghazi Aaye, Kitne Ghazi Gaye is an anecdotal, frank, and evocative account of an Army veteran's life. It concentrates on the personal, professional, and, most significantly, family life of an Army soldier, and will not only provide insight into the challenges and tribulations he endured, but will also inspire a broad range of readers, particularly young defence aspirants.
Mahatma Gandhi by Raja Rao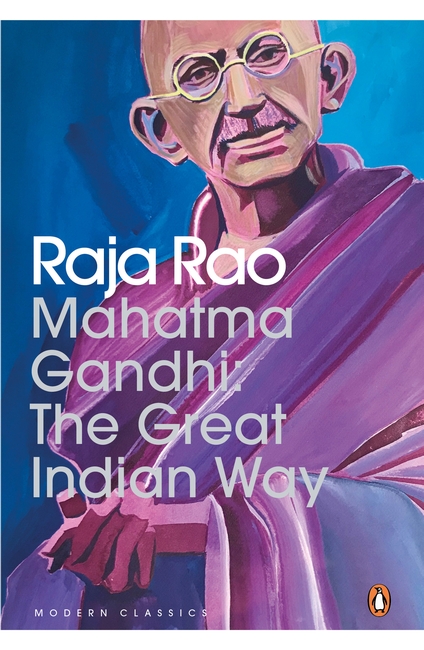 Mahatma Gandhi's life is the story of a hero. Raja Rao upends the literary biography genre with imaginative non-linear chronology, through dialogue and anecdote, locating the physical within the metaphysical, and with a book that is both retrospective and contemporary at the same time in Mahatma Gandhi: The Great Indian Way. Rao concentrates on Gandhi's years in South Africa, the birthplace of nonviolent resistance, before moving on to the epic independence struggle in India, which won Gandhi worldwide acclaim during his lifetime.
Gandhi before India by Ramachandra Guha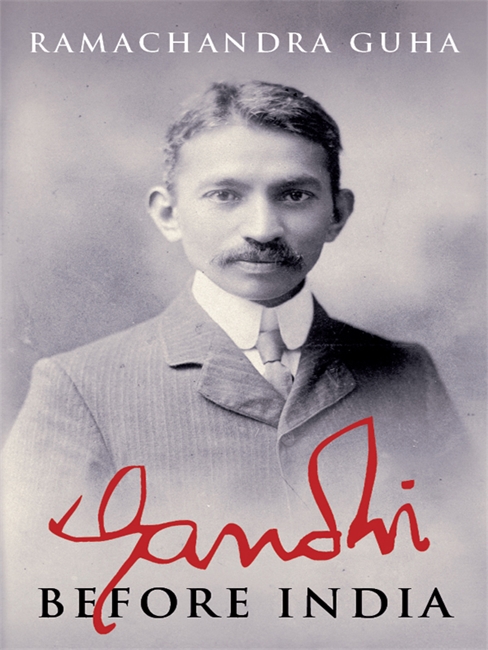 Based on archival research in four continents, this book explores Gandhi's experiments with dissident cults, his friendships and enmities, and his failures as a husband and father. Gandhi Before India tells the dramatic story of how he mobilized a cross-class and inter-religious coalition, pledged to non-violence in their battle against a racist regime.
Writer, Rebel, Soldier, Lover by Akshaya Mukul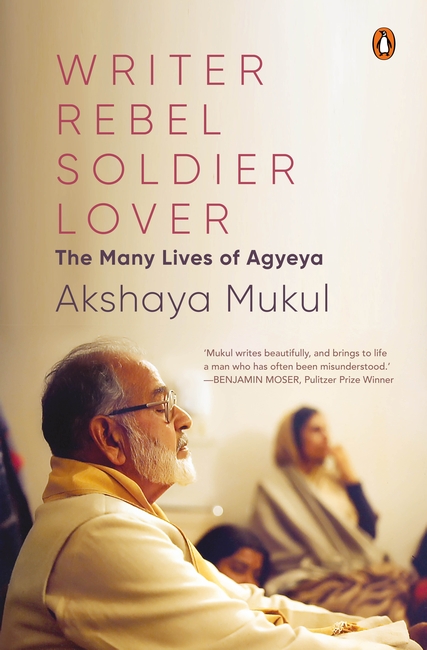 Premchand, Phanishwarnath Renu, Raja Rao, Mulk Raj Anand, and Josephine Miles are among the writers featured in Writer, Rebel, Soldier, Lover, as are Prime Minister Jawaharlal Nehru, revolutionary Chandra Shekhar Azad, and actor Balraj Sahni. Its settings range from British prisons to an academically vigorous Allahabad and present-day Delhi, as well as monasteries in Europe.   is ambitious and intellectual, but it's also an achingly beautiful tempest of a read.
India's Most Fearless Series by Shiv Aroor and Rahul Singh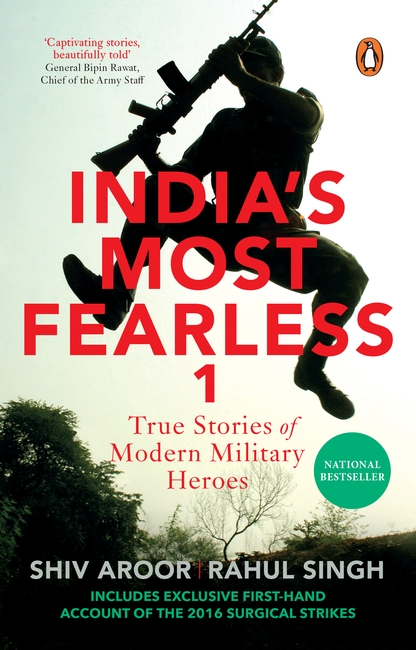 India's Most Fearless highlights fourteen true stories of extraordinary bravery and fearlessness, offering a glimpse into the kind of heroism demonstrated by our troops in impossibly terrible situations and under immense provocation. Its two highly anticipated sequels bring you fourteen and ten more stories, respectively, of great fearlessness, bringing you closer than ever to the personal bravery demonstrated by Indian military soldiers in the line of duty.
1971 by Rachna Bisht Rawat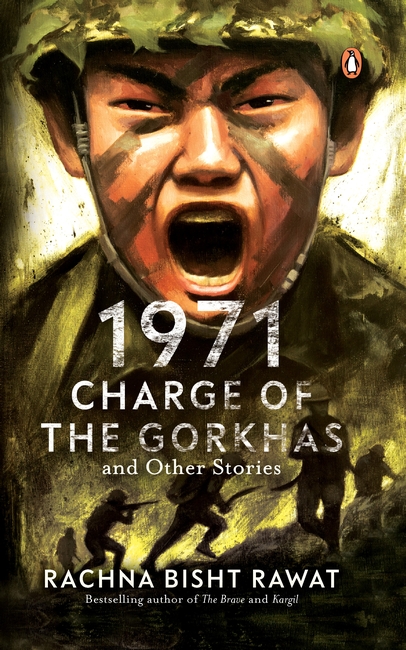 1971: Charge of the Gorkhas and Other Stories, revisits the battlefields of the 1971 Indo-Pak war through the eyes of valiant soldiers from the army, navy, and air force who sacrificed their lives for a cause greater than themselves.
India launched a decisive war against Pakistan in 1971. However, prior to all-out war, an even more critical tank engagement was fought on 21 November 1971 by the C Squadron 45 Cavalry, which wrecked Pakistani General A.A.K. Niazi's preparations for triumph and set the foundation for the Pakistani Army's ultimate destruction. Brigadier B.S. Mehta's The Burning Chaffees is a gripping account of the decisive combat of November 21st.
The Good Boatman by Rajmohan Gandhi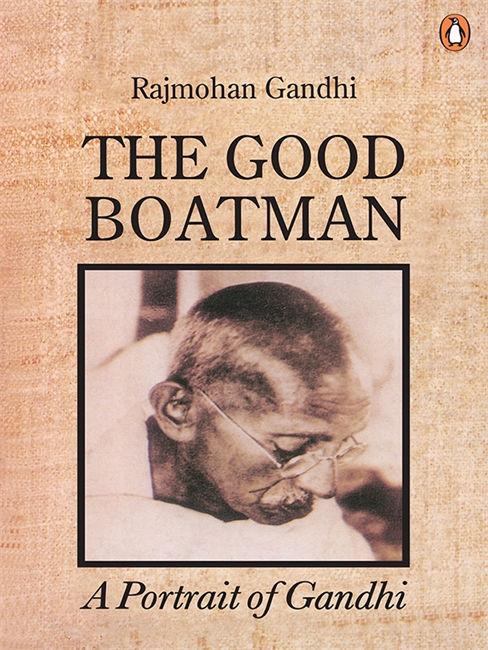 In this book, Rajmohan Gandhi, a grandson of Mahatma Gandhi and an acclaimed biographer and scholar, attempts to understand the phenomenon that was Gandhi. This he does by examining in detail dominant and varied themes of Gandhi's life. His unsuccessful bid to keep India united, his attitude towards caste and untouchability; his relationship with those whose empire he challenged; his controversial experiments with chastity; his views on God, truth and non-violence; and his selection of heirs to lead a new-born nation.
The Death and Afterlife of Mahatma Gandhi by Makarand R Paranjape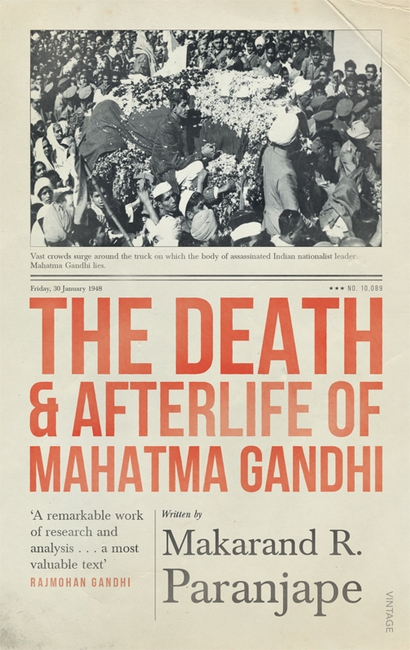 Paranjape's meticulous study culminates in his reading of Gandhi's last six months in Delhi where, from the very edge of the grave, he wrought what was perhaps his greatest miracle – the saving of Delhi and thus of India itself from the internecine bloodshed of Partition. Paranjape, taking a cue from the Mahatma himself, also shows us a way to expiate our guilt and to heal the wounds of an ancient civilization torn into two.
The Man Before the Mahatma by Charles DiSalvo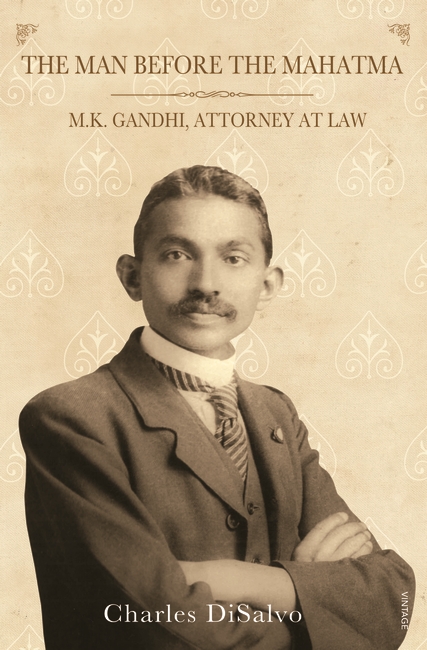 At the age of eighteen, a shy and timid Mohandas Gandhi leaves his home in Gujarat for a life on his own. At forty-five, a confident and fearless Gandhi, ready to boldly lead his country to freedom, returns to India. What transforms him? The law. The Man before the Mahatma is the first biography of Gandhi's life in the law. Using materials hidden away in archival vaults and brought to light for the first time, The Man before the Mahatma puts the reader inside dramatic experiences that changed Gandhi's life forever and have never been written about—until now.
Mahatma Gandhi and his Apostles by Ved Mehta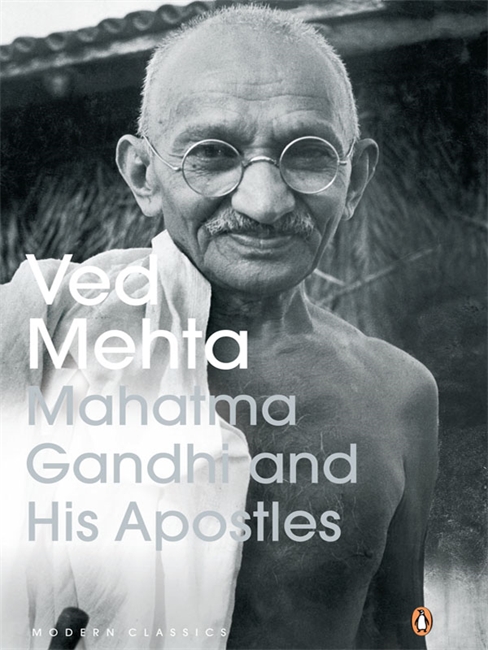 Ved Mehta's book on Gandhi (1977) is one of the great portraits of the political leader. Travelling the world to talk to Gandhi's family, friends and followers, drawing his daily life in exacting detail, Mehta gives us a nuanced and complex picture of the great man and brings him vividly alive.
My Dear Bapu by Gopalkrishna Gandhi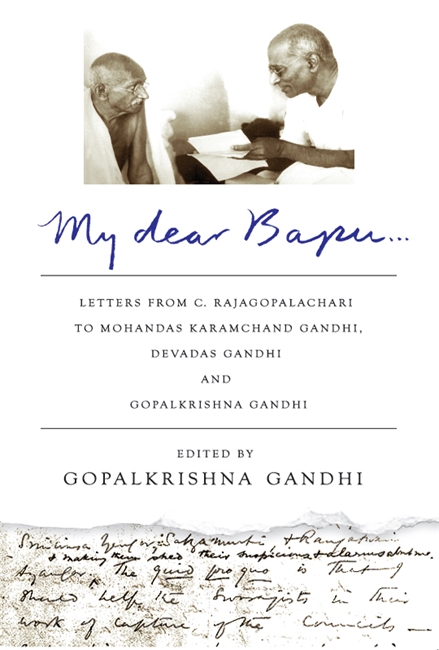 Chakravarti Rajagopalachari, or Rajaji, was famously described by Mahatma Gandhi as his 'conscience keeper'. The eighty-odd largely unpublished letters presented here span the period from the run-up to Independence to its early years, providing deep insight into the struggles and endeavours of Indian public life.
The Living Gandhi by Tara Sethia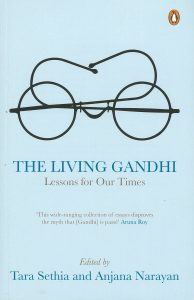 This inspiring volume presents unique insights from leading international scholars, activists, educators and thought leaders on the contemporary relevance of Gandhi's ideas and actions. The essays here reveal that for Gandhi, legitimate coercion by the state in certain cases was compatible with ahimsa; a balance between spiritual and material values was essential for a true civilization; and swaraj anchored in self-discipline and self-restraint was imperative for sustainable ways of life.
Gandhi, The Years That Changed the World by Ramachandra Guha

Gandhi lived one of the great 20th- century lives. He inspired and enraged, challenged and delighted millions of men and women around the world. He lived almost entirely in the shadow of British Raj, which for much of his life seemed a permanent fact, but which he did more than anyone else to bring down. In a world defined by violence and warfare and by fascist and communist dictatorships, Gandhi was armed with nothing more than his arguments and example. While fighting for national freedom, he also attacked caste and gender hierarchies and fought-and died-for inter-religious harmony. This magnificent book tells the story of Gandhi's life from the time he left South Africa to his participation in the Second Round Table Conference.