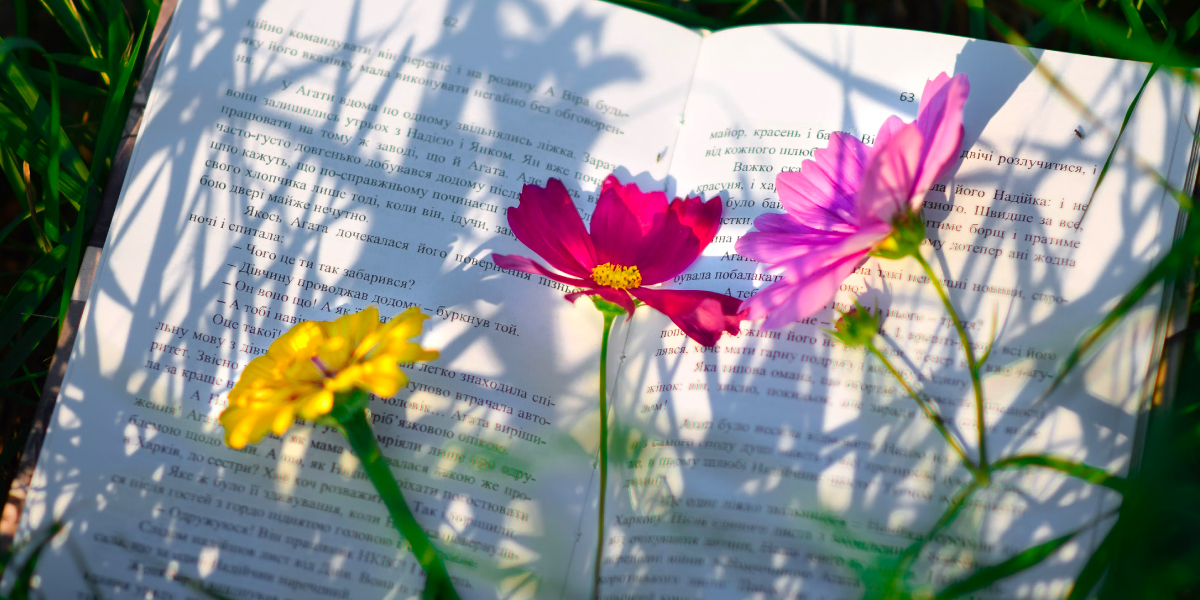 With winter melting away, it's time to usher in the colourful month of March. As we reach the first quarter of the year, many might be overwhelmed by how fast the seasons change. With our social media flooded with 'how is it already March??' posts and a hundred topics trending all the time, nothing keeps us grounded like our favourite activity: reading.
From anthologies about witchy women, to complete volumes of classic scholars to reimagining cityscapes, celebrate spring with our March releases!
*
Generation XL by Dr Sanjay Borude

The contributing factors to childhood obesity range from genetic makeup to medical conditions like hypothyroidism and Cushing's Syndrome. Children today spend far more time on screens than playing games outdoors, more so in the wake of the Covid-19 pandemic. Energy-dense foods and drinks are more readily available now than before.  
The book is a comprehensive roadmap for the prevention and management of childhood obesity by one of India's top bariatric surgeons. With real-life case studies and examples, the book helps parents and children chart a roadmap to recovery and a fitter, healthier life.
The Collected Works of Atul Gawande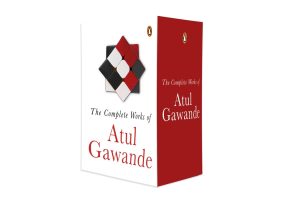 A combined box set of all the bestselling books by Atul Gawande, acclaimed surgeon and writer.  
In The Checklist Manifesto, Gawande demonstrates how the checklist can help anyone improve their own and others' lives, from the fields of medicine to disaster response, investment banking to skyscraper construction and businesses.  
In Being Mortal, he compares attitudes toward ageing and death in the West and in India, providing an extraordinary account of loss.  
In Better, gripping stories take us to battlefield surgical tents in Iraq, delivery rooms in Boston, a polio outbreak in India, and malpractice courtrooms in the US.  
In Complications, Gawande performs surgery on medicine itself. Dramatic true stories explore how mistakes occur, why good surgeons go bad, and what happens when medicine comes up against the inexplicable.
MoveMint Medicine by Dr Rajat Chauhan and Dr Darren Player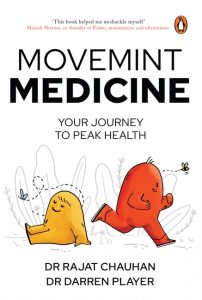 Dr Chauhan and Dr Player focus on a widely ignored element of exercising: the mind. This book goes against the grain by drawing the reader's attention to mental health and its importance for one's physical self. Never preachy and always funny, MoveMint Medicine is the only book one needs to read to become a better version of oneself.
Savarkar: A Contested Legacy from a Forgotten Past by Vikram Sampath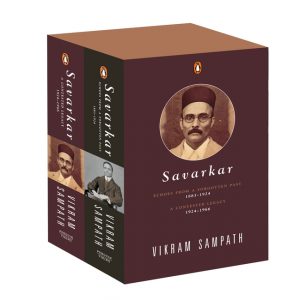 Decades after his death, Savarkar continues to uniquely influence India's political scenario. An optimistic advocate of Hindu-Muslim unity in his treatise on the 1857 War of Independence, what was it that transformed him into a proponent of 'Hindutva'? What was it that transformed him in the Cellular Jail to a proponent of 'Hindutva', which viewed Muslims with suspicion? 
This two-volume biography series, exploring a vast range of original archival documents from across India and outside it, in English and several Indian languages, historian Vikram Sampath brings to light the life and works of Vinayak Damodar Savarkar, one of the most contentious political thinkers and leaders of the twentieth century.

Head Held High by Vishwas Nagre Patil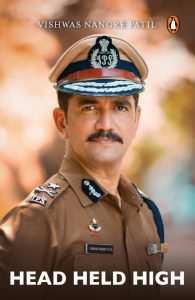 Head Held High, translated from the Marathi Mann Mein Hai Vishwas, is an account of IPS officer Vishwas Nangre Patil's life-from his humble background, through school, college, long hours of studying for the UPSC examinations to the final selection for the IPS cadre and, eventually, his role in the counterterrorist operations during the Mumbai attacks. This nostalgic and authentic account of the most formative and challenging years of his life is sure to strike a chord with the thousands who aspire to join the ranks of the Indian Civil Services.
The Complete History of Ancient and Medieval India by Abraham Eraly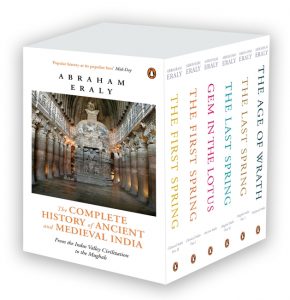 In this enthralling account, historian Abraham Eraly conjures a vivid picture of ancient, classical and medieval India-from the foundational seed of the Indus Valley Civilization in 2500 BCE to the grand saga of the Mughal Empire. This box set comprises the acclaimed books Gem in the Lotus, The First Spring (Part 1), The First Spring (Part 2), The Age of Wrath, The Last Spring (Part 1) and The Last Spring (Part 2).
The Black Magic Women by Moushumi Kandali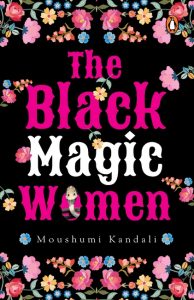 The title story represents this anthology about hegemonic perspectives of Assamese women. Exoticized from the lens of seduction and black magic, these women are made to endure social discrimination that can range from racial slurs to physical abuse. Juxtaposing two different eras, it is a historic-fictional written in the format of a colonial reportage by a nineteenth-century British officer.
Using a generous sprinkle of fable, myth and various metaphors, they deliver a powerful punch to the reader. 
Malloban by Jibananada Das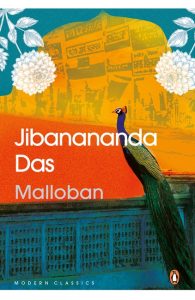 Set in North Calcutta in the winter of 1929, our eponymous protagonist is a lower-middle-class office worker living in the literati commune of College Street with his wife Utpala and their daughter Monu. The novel unfolds through a series of everyday scenes of dysfunction and discontent.
Arguably the most beloved poet in modern Bangla after Tagore, Jibanananda wrote a significant number of novels and short stories discovered and published after his death. Malloban is his most popular novel. 
Rahul Bajaj: An Extraordinary Life by Gita Piramal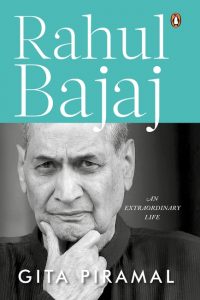 Rahul Bajaj is a billionaire businessman, the chairman emeritus of the Bajaj Group and a former member of Parliament. This book is not just the story of Rahul Bajaj but the story of India. The author takes us through the country's transformation from the time Rahul Bajaj's mother was imprisoned during the freedom struggle to the prism of his eventful life.
Based on unrestricted interviews, the book is full of anecdotes, business learnings and political asides. It is, at its core, a moving human story.
The Last Light of Delhi by Mirza Farahtullah Baig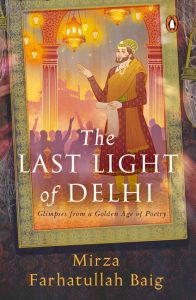 The Last Light of Delhi is the story of a last grand mushaira held in the city of Delhi circa 1845. Though the mushaira is fictional, the book is a cultural document of the age, taking the reader on a journey in time to a past when poetry flowed through the streets of the city. It paints a portrait of a lost world, of the life and living styles of the upper classes of Delhi in the decade before the fateful year of 1857. 
Panchali by Sankha Banerjee and Sibaji Bandyopadhyay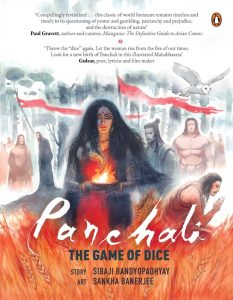 Impelled by elemental forces of death, destruction and creation, Panchali, with electrifying visuals cinematically construed, reaches its climax: two consecutive games of dice. Marred by deceit, treachery and trickery, and fuelled by obsession, passion and rage, the gambling episode provides the preface to the coming, all-consuming Mahabharata war. 
Get Job Ready by Vasu Eda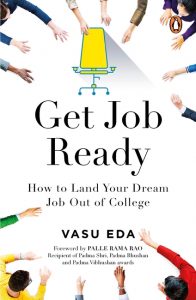 Millions of students graduate every year from college in India and are quickly faced with a problem: they do not have a pathway to a job or career. The book lays out the steps college students need to take, while in college, to transition from college to a career. It includes topics such as how to gain job readiness skills and experience through volunteering, internships, class projects, extracurricular activities; creating a cover letter and résumé; handling an interview; creating a LinkedIn profile and finding a mentor. 
Open House by
Piyush Pandey and Anant Rangaswami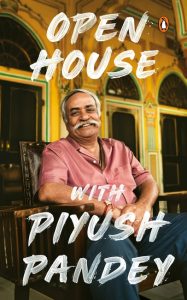 In Open House, Piyush Pandey takes the readers on a journey into his mind-his work, thoughts and experiences. He answers questions posed to him by people over the decades. Serious questions, incisive questions and frivolous questions. Is advertising a good career option? Should ad agencies work for political parties? Why does Ogilvy work for the BJP? Should citizens take the law into their own hands if they don't like the advertising? Is Ogilvy a lala company? What is the future of advertising? Is Piyush Pandey too old to be in this business?
Honest, irreverent and informative, Open House will both entertain and enlighten you.
Tomb of Sand by Geetanjali Shree (Tr. by Daisy Rockwell)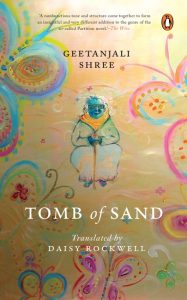 In northern India, an eighty-year-old woman slips into a deep depression after the death of her husband, and then resurfaces to gain a new lease on life. Her determination to fly in the face of convention—including striking up a friendship with a transgender person—confuses her bohemian daughter, who is used to thinking of herself as the more 'modern' of the two. 
To her family's consternation, Ma insists on travelling to Pakistan, simultaneously confronting the unresolved trauma of her teenage experiences of Partition, and re-evaluating what it means to be a mother, a daughter, a woman, a feminist. 
Rather than respond to tragedy with seriousness, Geetanjali Shree's playful tone and exuberant wordplay results in a book that is engaging, funny, and utterly original, at the same time as being an urgent and timely protest against the destructive impact of borders and boundaries, whether between religions, countries, or genders. 
Planning Democracy
by
Nikhil Menon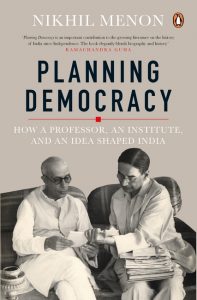 India's Five-Year Plans were one of the developing world's most ambitious experiments. After nearly two centuries of colonial rule, planning the economy was meant to be independent of India's route from poverty to prosperity. Planning Democracy explores how India married liberal democracy to a socialist economy. Planning not only built India's data systems but also shaped the nature of its democracy. The Five-Year Plans loomed so large that they linked surprisingly far-flung contexts, from computers to Bollywood to Hindutva. 
The Pain Handbook by Dr Rajat Chauhan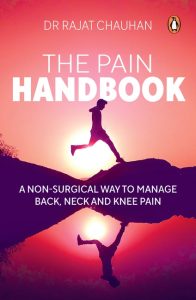 Back pain affects 80 per cent of people and remains the toughest ailment to treat. Dr Rajat Chauhan gets to the heart of the problem and explains how pain works, why we develop it and how we can heal it. The book tells us how to treat pain without going under the knife.  
India Moving by Chinmay Tumbe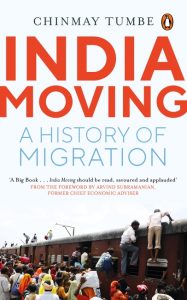 To understand how millions of people have moved—from, to and within India—the book embarks on a journey laced with evidence, argument and wit, providing insights into topics like the slave trade and migration of workers, travelling business communities such as the Marwaris, Gujaratis and Chettiars, refugee crises and the roots of contemporary mass migration from Bihar and Kerala, covering terrain that often includes diverse items such as mangoes, dosas and pressure cookers.
From adventure to indenture, martyrs to merchants, partition to plantations, from Kashmir to Kerala, Japan to Jamaica and beyond, India Moving maps the many facets of the great migrations of India and the world.  
The Commissioner for Lost Causes by Arun Shourie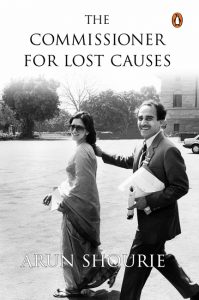 The work done by Arun Shourie and his colleagues rocked institutions and governments: the freeing of 40,000 undertrials; revealing the Bhagalpur blindings; purchasing Kamla; dislodging a 'Sultan'; foiling 'strikes'; controverting Judges; battling privilege motions; courting contempt of court charges; nailing corruption, forgeries, lies, and the opportunism of rulers; uncovering suppressed reports . . . What lay behind these and the consequences that followed? 
A comprehensive account of dramatic incidents like getting governments to swallow legislation against the press, unseating of chief ministers, a prime minister unspooling himself even as manoeuvres to unseat him are scotched, a deputy prime minister trying to dislodge colleagues with fabricated documents, people's movements ending up as rivulets in the sand, The Commissioner for Lost Causes discusses Shourie's innings, the calumny hurled at him, his dismissal, and his being recalled and removed again. 
Financial Affairs of the Common by Anil Lamba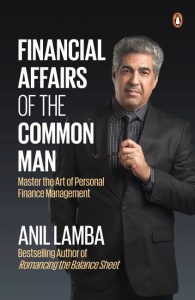 Financial Affairs of the Common Man presents a collage of the various aspects of personal finance management that every individual should pay heed to. It introduces the concepts important to effectively plan your finances and provides the tools and the knowledge needed to do so.
Written in comprehensible fashion for the layman, the book is a supreme guide for those looking to understand the power of compounding and the effects of inflation on investments, mutual funds and SIPs, and to gain a deeper insight into the making of personal balance sheets and income tax provisions. 
Dangerous Pursuits by Suniti Namjoshi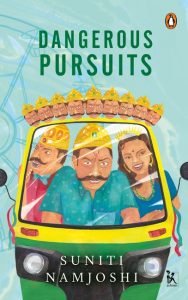 Divided into three parts, Suniti Namjoshi's Dangerous Pursuits turns righteousness and virtue upon their heads, making for an irreverent and ruminative exploration of the beginning of the end of the world. 
In 'Bad People', Ravana, Shupi and Kumbh deflect the world from its destructive course, but perfection remains a distant dream. Ravana, of course, belongs to epic; but how does he fit into the twenty-first century?
In 'Heart's Desire', an old woman seeks to make a bargain with the devil, but the devil isn't interested, and she finds herself stuck with two angels instead. And in 'The Dream Book', based on The Tempest, Caliban, Miranda, Prospero and the rest find that their dreams clash and are as pretty and pitiless as glass shards. Yet, each time their dreams crack, they dream again, reckless in this dangerous pursuit.