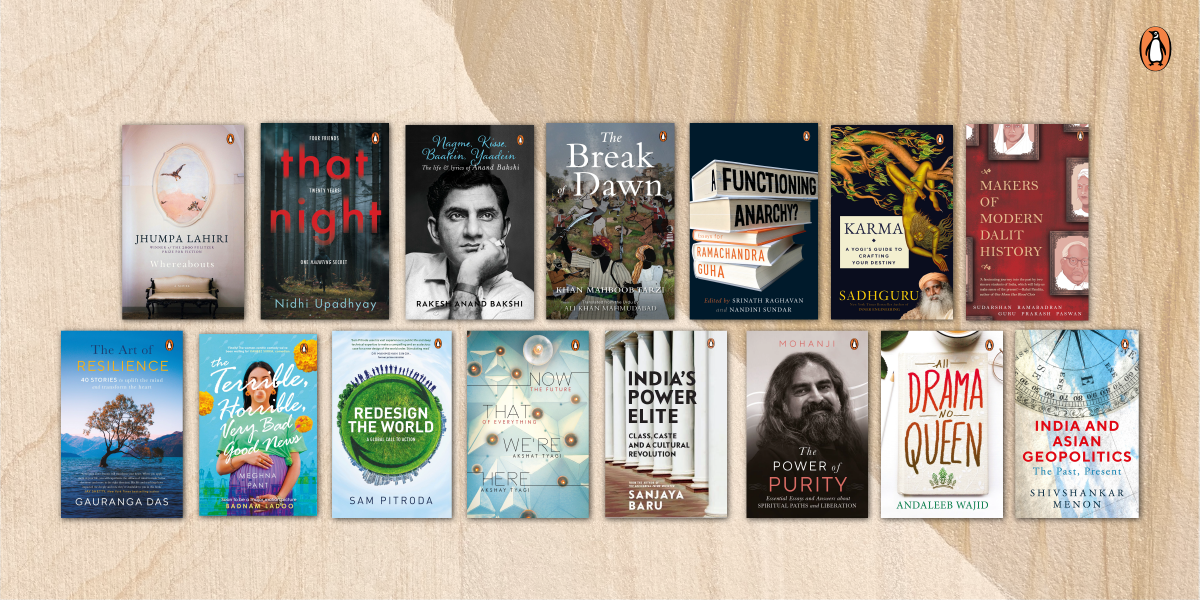 With April comes the spring! Unfortunately, with the current state of the world, it's advised you spend more time indoors – for your own safety and that of others.
Make the most of this time spent at home, dear reader. Here is a list of new releases from Penguin Random House India coming your way. We're sure you'll find something to keep yourself busy, informed and entertained!
All Drama, No Queen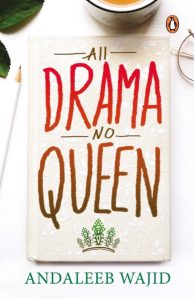 Farida's parents passed away in an accident when she was twelve. And for years, she's had to fend off Reshma Phuppu, a distant relative plotting to gain control of her parents' house in Bangalore. When all the drama gets too much, she runs away to stay with her best friend, Priya. Farida deeply feels the absence of a family, and only has memories of her distant cousin, Irshad. She's had a crush on him since she was a twelve-year-old, but they lost contact when her parents died. Nearly two decades later, Priya's boyfriend, Ajay, serendipitously finds Irshad….
*
That Night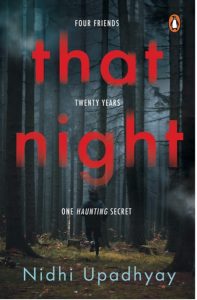 Natasha, Riya, Anjali and Katherine were best friends in college – each different from the other yet inseparable – until that night that began with a bottle of whisky and a game of Ouija but ended with the death of Sania, their unlikeable hostel mate. The friends vowed never to discuss that fateful night.
But now, someone has begun to mess with them, threatening to reveal the truth that only Sania knew. Is it a hacker playing on their guilt or has Sania's ghost really returned to avenge her death?
That Night is a dark, twisted tale of friendship and betrayal that draws you in and confounds you at every turn.
*
The Terrible, Horrible, Very Bad Good News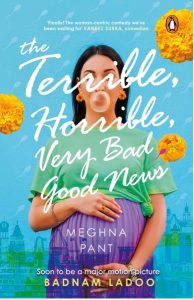 Thirty-four-year-old Ladoo, a simple middle-class divorcée from Rishikesh, wants only one thing from life–a baby. She eats gondh halwa, drinks badam milk, and takes folic acid, to stop her ticking biological clock and become the world's most fertile woman.
Along the way, Ladoo must figure out whether motherhood means marriage, whether being a single mother means loneliness, whether 'my body, my rules' applies to women, and whether doing something scandalous is outrageous or courageous.
*
The Power Of Purity
Power of Purity is a compilation of Mohanji's spontaneous answers to questions posed during various satsangs (spiritual discourses) and interactions across the world. With razor-sharp clarity and wit, Mohanji provides the reader with deep, subtle, yet easy-to-understand insights into the varied aspects of human existence, uniting the seemingly contrasting goals of spiritual mastery and worldly success. Many can use this book as a guide to finding solutions to life's myriad problems by randomly turning to one of its pages.
*
Nagme, Kisse, Baatein, Yaadein
An intimate peek into the life of the soldier-turned-lyricist Anand Bakshi, from his formative years in undivided Punjab to eventually moving to Bombay and landing his first film Bhala Aadmi in 1958. Along the way, he lost his mother, his place of birth, and his home and wealth, but his zeal to stand up and walk after every stumble and his desire to become a film artist never abated. He eventually rose to become one of the most revered and sought-after lyricists in Hindi cinema, writing nearly 3300 songs in about 630 films over the next five decades. Written by his son, this is an inspiring story of faith, dreams, success and, above all, human values.
*
Karma: A Yogi's Guide to Crafting Your Destiny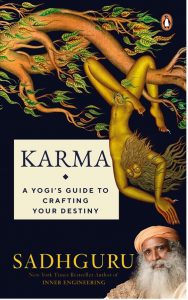 Through this book, not only does Sadhguru explain what Karma is and how we can use its concepts to enhance our lives, he also tells us about the Sutras, a step-by-step guide to navigating our way in this challenging world. In the process, we get a deeper, richer understanding of life and the power to craft our destinies.
*
Redesign the World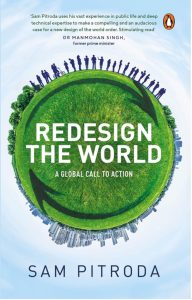 Redesigning The World is not about looking at it from the point of view of liberal or conservative; left or right; capitalism or socialism; public or private; democracy, dictatorship or monarchy; open or closed systems; rich or poor; urban or rural; east or west; white, brown, black or yellow. This proposed redesign of the world has the planet and its people at the centre; it is built on the foundations of sustainability, inclusion, equality, equity and justice so that everyone on earth can enjoy peace and prosperity. It is not an idealist or utopian vision, but one with humanity at its core.
*
A Functioning Anarchy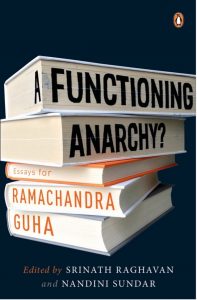 In a long and versatile career spanning thirty-five years, Ramachandra Guha has produced a vast body of work. In each of these, Guha has broken new ground: his pioneering environmental histories of India and his still relevant work (with Madhav Gadgil) on ecology and equity; his social histories of Indian cricket; his monumental history of the Indian republic; his biographies of Verrier Elwin and Gandhi; his anthologies of ecological, social and political thought in India; and his collection of biographical and political essays.
A Functioning Anarchy is a collection of essays by world-renowned historians, lawyers, scientists and journalists sparked by Guha's work.
*
India's Power Elite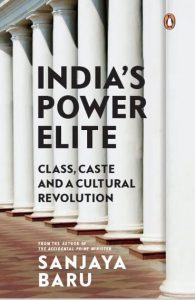 How the post-Covid world will be reshaped by class conflicts and caste prejudices remains to be seen. India's Power Elite, though, is about pre-Covid India. It is an examination of the nature of power and elitism in the economic and political context of India. The morphology of the Indian power elite presents a complex structure, which is what Baru aims to deconstruct—whether it is the civil services, landed gentry or the remnants of the feudal elite. Aimed at the socially engaged reader, this book will also interest students and those who wield power.
*
India and Asian Geopolitics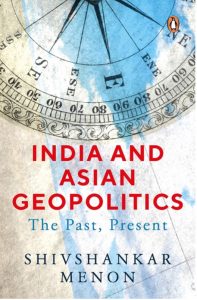 Documenting the changes in India's foreign policy: from Independence to the Modi era, Shivshankar Menon addresses the many questions, which perplex India as the nation seeks to find its way in the increasingly complex world of Asian geopolitics. From its leading role in the 'nonaligned' movement during the Cold War to its current status as a perceived counterweight to China, India often has been an after-thought for global leaders-until they realize how much they needed it.
*
Whereabouts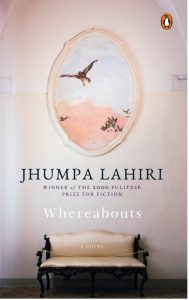 Exuberance and dread, attachment and estrangement: in this novel, Jhumpa Lahiri stretches her themes to the limit. The woman at the center wavers between stasis and movement, between the need to belong and the refusal to form lasting ties. The city she calls home, an engaging backdrop to her days, acts as a confidant: the sidewalks around her house, parks, bridges, piazzas, streets, stores, coffee bars. We follow her to the pool she frequents and to the train station that sometimes leads her to her mother, mired in a desperate solitude after her father's untimely death. In addition to colleagues at work, where she never quite feels at ease, she has girl friends, guy friends, and "him," a shadow who both consoles and unsettles her.
*
The Art of Resilience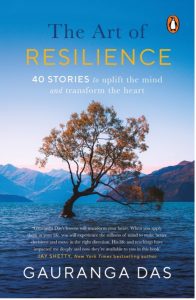 In this first volume of Yoga Stories, Gauranga Das takes you on an inner journey to explore your inner self, beyond the hills of expectation, through the valleys of disapprovals and beneath the layers of self-deception. Thus, bringing you closer to the home of your heart, enabling you to open the door and introduce yourself, to finally meet, the real you.
*
Makers of Modern Dalit History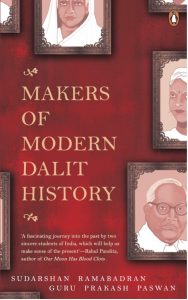 Featuring several inspiring accounts of individuals who tirelessly battled divisive forces all their lives, this book seeks to enhance present-day India's imagination and shape its perception of the Dalit community. Makers of Modern Dalit History will be a significant addition to the Dalit discourse. This definitive volume on some of the foremost Dalit thinkers, both past and present, promises to initiate a much-needed conversation around Dalit identity, history and politics.
*
Now That We're Here
The hyperconnected world that once seemed futuristic is now here. And now that we're here, it's time for us to educate ourselves for sweeping and endless possibilities. One way to do that is to blur the lines between technology, democracy, design, economics and data, and reconfigure our approach to learning altogether. This book is a giant leap in that direction. By harnessing the wisdom of thought leaders and intellectuals throughout history, by blending business and humanity, industry and society, and by covering cross-disciplinary themes, authors Akshay Tyagi and Akshat Tyagi give us a groundbreaking, genre-defying and utterly mind-bending collection of essays that will help us prepare for the here and now.
*