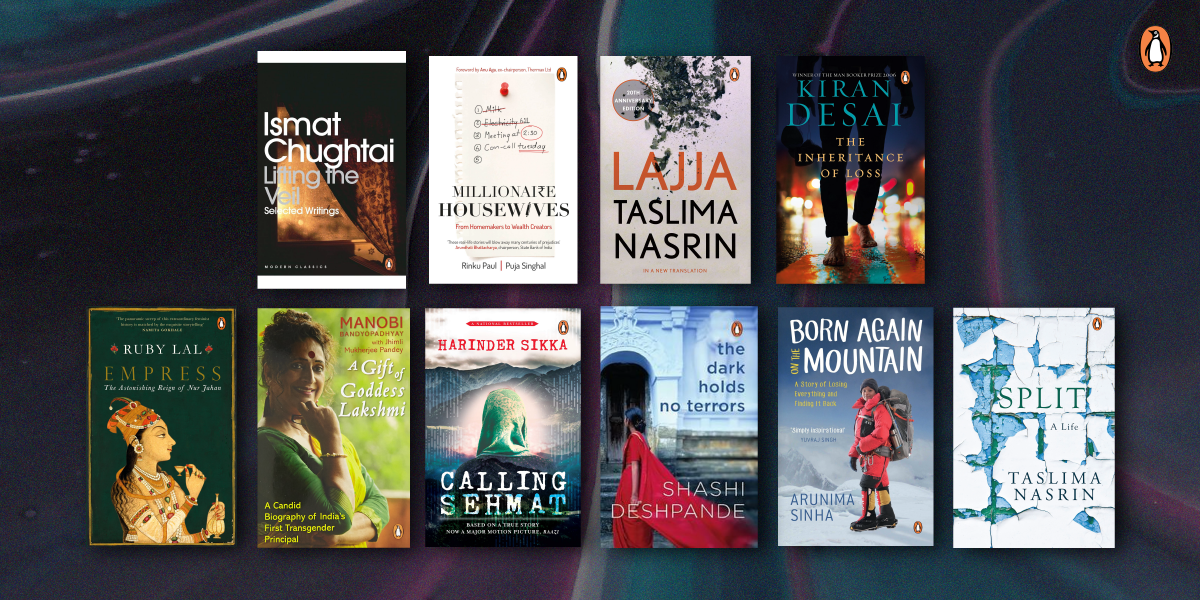 What do the strong women we know, go through to become who they are? What goes on behind the scenes – and what makes a woman strong?
Many of them have fought to bring the world where it is today. And we must continue to be inspired by them so we can continue their paths and legacy's. Here is a list of books of strong women with strong voices, to inspire you, this Women's Day
A savage indictment of religious extremism and man's inhumanity to man, Lajja was banned in Bangladesh but became a bestseller in the rest of the world. This brand-new translation marks the twentieth anniversary of this controversial novel. The Dattas Sudhamoy and Kironmoyee and their children, Suronjon and Maya have lived in Bangladesh all their lives. Despite being members of a small Hindu community that is terrorized at every opportunity by Muslim fundamentalists, they refuse to leave their country, unlike most of their friends and relatives.
*
Taslima Nasrin is known for her powerful writing on women's rights and uncompromising criticism of religious fundamentalism. This defiance on her part had led to the ban on the Bengali original of this book by the Left Front in West Bengal as well as the Government of Bangladesh in 2003. While the West Bengal government lifted the injunction after the ban was struck down by the Calcutta High Court in 2005, Nasrin was eventually driven out of Kolkata and forced to expunge passages from the book, besides facing a four-million-dollar defamation lawsuit. Bold and evocative, Split: A Life opens a window to the experiences and works of one of the bravest writers of our times.
*
'Why are you still alive-why didn't you die?'
Years on, Sarita still remembers her mother's bitter words uttered when as a little girl she was unable to save her younger brother from drowning. Now, her mother is dead and Sarita returns to the family home, ostensibly to take care of her father, but in reality to escape the nightmarish brutality her husband inflicts on her every night. In the quiet of her old father's company Sarita reflects on the events of her life: her stultifying small town childhood, her domineering mother, her marriage to the charismatic young poet Mahohar.
*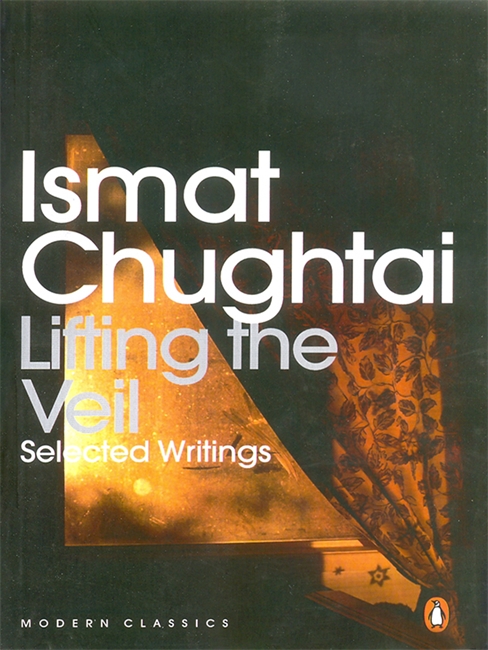 At a time when writing by and about women was rare and tentative, Chughtai explored female sexuality with unparalleled frankness and examined the political and social mores of her time. She wrote about the world that she knew, bringing the idiom of the middle class to Urdu prose, and totally transformed the complexion of Urdu fiction. Lifting the Veil brings together Ismat Chughtai's fiction and non-fiction writing. The twenty-one pieces in this selection are Chughtai at her best, marked by her brilliant turn of phrase, scintillating dialogue and wry humor, her characteristic irreverence, wit and eye for detail.
*
The extraordinary and courageous journey of a transgender to define her identity and set new standards of achievement.
With unflinching honesty and deep understanding, Manobi tells the moving story of her transformation from a man to a woman; about how she continued to pursue her academics despite the severe upheavals and went on to become the first transgender principal of a girls' college. And in doing so, she did not just define her own identity, but also inspired her entire community.
*
Acclaimed historian Ruby Lal uncovers the rich life and world of Nur Jahan, rescuing this dazzling figure from patriarchal and orientalist cliches of romance and intrigue, while giving a new insight into the lives of the women and the girls during the Mughal Empire, even where scholars claim there are no sources. Nur's confident assertion of authority and talent is revelatory. In Empress, she finally receives her due in a deeply researched and evocative biography that awakens us to a fascinating history.
*
In a crumbling, isolated house at the foot of Mount Kanchenjunga in the Himalayas lives an embittered judge who wants only to retire in peace, when his orphaned granddaughter, Sai, arrives on his doorstep. The judge's cook watches over her distractedly, for his thoughts are often on his son, Biju, who is hopscotching from one gritty New York restaurant to another. Kiran Desai's brilliant novel, published to huge acclaim, is a story of joy and despair. Her characters face numerous choices that majestically illuminate the consequences of colonialism as it collides with the modern world.
*
When a young college-going Kashmiri girl, Sehmat, gets to know her dying father's last wish, she can do little but surrender to his passion and patriotism and follow the path he has so painstakingly laid out. It is the beginning of her transformation from an ordinary girl into a deadly spy.
She's then married off to the son of a well-connected Pakistani general, and her mission is to regularly pass information to the Indian intelligence. Something she does with extreme courage and bravado, till she stumbles on information that could destroy the naval might of her beloved country.
*
National-level volleyball player Arunima Sinha had a promising future ahead of her. Then one day she was shoved from a moving train by thieves as she attempted to fight them off. The horrific accident cost the twenty-four-year-old her left leg, but it never deterred her. A year later, she had retrained as a mountaineer and become the first female amputee to reach Mount Everest. This is her unforgettable story of hope, courage and resilience.
*
Millionaire Housewives tells the stories of twelve enterprising homemakers who, in spite of having no prior experience in business, managed to build successful empires through the single-minded pursuit of their goal, defying all stereotypes. Amidst their varied motivations and struggles, Millionaire Housewives offers valuable lessons for homemakers who want to venture into entrepreneurship.