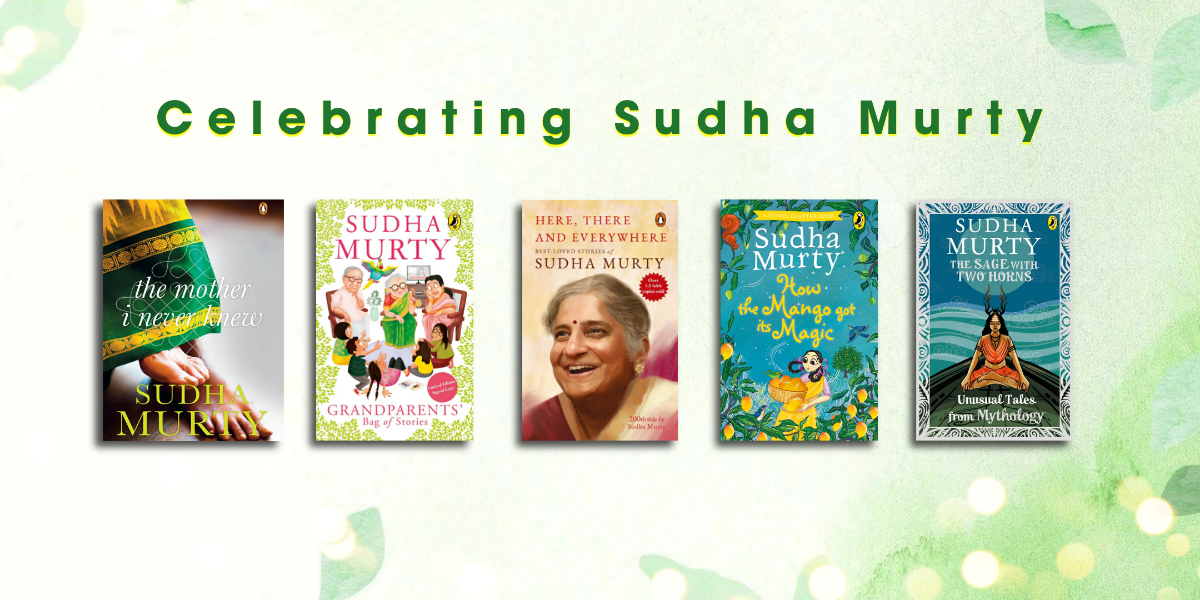 Today we celebrate 73 years of the iconic Sudha Murty, India's beloved author, whose stories have touched hearts far and wide. This collection brings together her illustrious tales filled with characters that feel like friends and lessons that linger long after the pages are turned. So whether you're new to her work or a dedicated reader, gear up to discover the magic of Sudha Murty's storytelling and become part of her enchanting universe.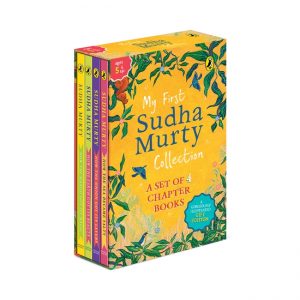 From India's favourite writer comes a curated collection of 4 heartwarming stories packaged as charming chapter books. Each book offers a splendid introduction to Sudha Murty's world through captivating illustrations, endearing characters and deliciously written tales in her unique style.
Magical, beautiful and full of wonder this boxset is a perfect gift for beginners.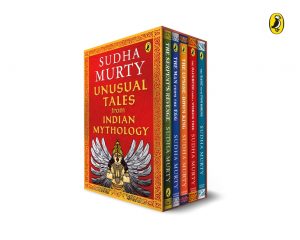 his gift edition features the greatest mythological stories retold by India' favourite author Sudha Murty. Filled with innumerable unusual legends of powerful gods and demons, alluring creatures and feisty women, the books in this collection are packed with arresting illustrations, captivating characters and magical worlds to keep every reader hooked. Read these enchanting narratives that will transport you to another time and fill you with a sense of wonder.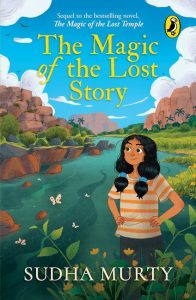 Written in India's favourite storyteller's inimitable style, The Magic of the Lost Story captures the value of asking questions and keeping the answers alive. Packed with delightful artworks and wondrous terrains, this story takes you on an unforgettable journey as it follows the magnificent Tungabhadra River.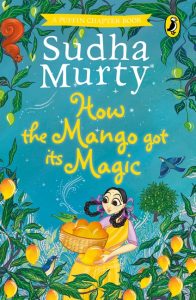 We all love the sweetness of mango and how it quenches our thirst on a hot summer day, but have you ever wondered how the mango got its magical sweetness?
The tale of how such sweetness came into existence is a fascinating one indeed. India's favourite storyteller brings alive this delightlful tale with her inimitable wit and simplicity. Bursting with captivating illustrations, this gorgeous chapter book is the ideal introduction for beginners to the world of Sudha Murty.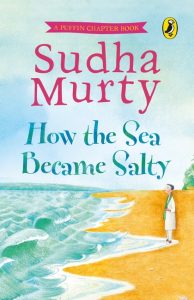 A long, long time ago, seawater was sweet and drinkable. How it became salty is a remarkable story.
India's favourite storyteller brings alive this timeless tale with her inimitable wit and simplicity. Dotted with charming illustrations, this gorgeous chapter book is the ideal introduction for beginners to the world of Sudha Murty.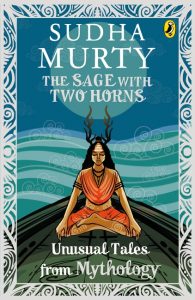 From quarrels among gods and the follies of great sages to the benevolence of kings and the virtues of ordinary mortals, Sudha Murty spins fresh accounts of lesser-known stories in Indian mythology. Accompanied by fantastical illustrations and narrated in an unassuming fashion, The Sage with Two Horns is sure to delight fans of the beloved storyteller.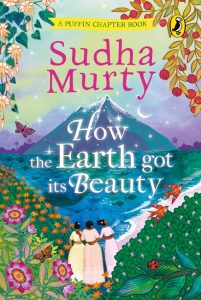 Have you ever stopped to marvel at the earth's beauty: at snow-capped mountains and oceans so deep; at colourful flowers and extraordinary animals? The tale of how such beauty came into existence is a curious one indeed.
India's favourite storyteller brings alive this timeless tale with her inimitable wit and simplicity. Tricked out with enchanting illustrations, this gorgeous chapter book is the ideal introduction for beginners to the world of Sudha Murty.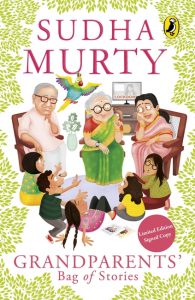 Following the trail of the best-selling Grandma's Bag of Stories, India's favourite author Sudha Murty brings to you this collection of immortal tales that she fondly created during the lockdown period for readers to seek comfort and find the magic in sharing and caring for others. Wonderfully woven in her inimitable style, this book is unputdownable and perfect for every child's bookshelf!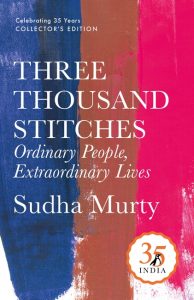 So often, it's the simplest acts of courage that touch the lives of others. Sudha Murty-through the exceptional work of the Infosys Foundation as well as through her own youth, family life and travels-encounters many such stories . . . and she tells them here in her characteristically clear-eyed, warm-hearted way. She talks candidly about the meaningful impact of her work in the devadasi community, her trials and tribulations as the only female student in her engineering college and the unexpected and inspiring consequences of her father's kindness. From the quiet joy of discovering the reach of Indian cinema and the origins of Indian vegetables to the shallowness of judging others based on appearances, these are everyday struggles and victories, large and small.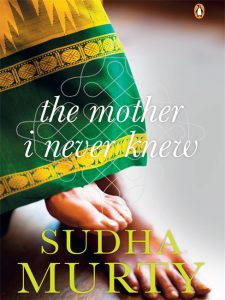 Sudha Murty's The Mother I Never Knew comprises two novellas that explore two quests by two different men—both for mothers they never knew they had.
Venkatesh, a bank manager, stumbles upon his lookalike one fine day. When he probes further, he discovers his father's hidden past, which includes an abandoned wife and child. Ventakesh is determined to make amends to his impoverished stepmother—but how can he repay his father's debt?
Mukesh, a young man, is shocked to realize after his father's death that he was actually adopted. He sets out to find his biological mother, but the deeper he delves, the more confused he is about where his loyalties should lie: with the mother who gave birth to him, or with the mother who brought him up.
The Mother I Never Knew is a poignant, dramatic book that reaches deep into the human heart to reveal what we really feel about those closest to us.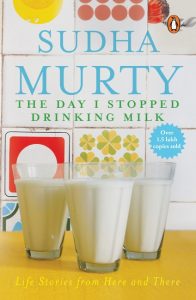 Over the years, Sudha Murty has come across some fascinating people whose lives make for interesting stories and have astonishing lessons to reveal. Take Vishnu, who achieves every material success but never knows happiness; or Venkat, who talks so much that he has no time to listen. In other stories, a young girl goes on a train journey that changes her life forever; an impoverished village woman provides bathing water to hundreds of people in a drought-stricken area; a do-gooder ghost decides to teach a disconsolate young man Sanskrit; and in the title story, a woman in a flooded village in Odisha teaches the author a life lesson she will never forget.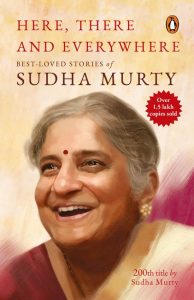 Wearer of many hats-philanthropist, entrepreneur, computer scientist, engineer, teacher-Sudha Murty has above all always been a storyteller extraordinaire. Winner of the R.K. Narayan Award for Literature, the Padma Shri, the Attimabbe Award from the government of Karnataka for excellence in Kannada literature, and the Raymond Crossword Lifetime Achievement Award, her repertoire includes adult non-fiction, adult fiction, children's books, travelogues and technical books. Here, There and Everywhere is a celebration of her literary journey and is her 200th title across genres and languages. Bringing together her best-loved stories from various collections alongside some new ones and a thoughtful introduction, here is a book that is, in every sense, as multifaceted as its author.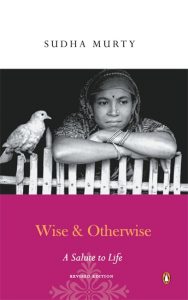 First published in 2002, Wise and Otherwise has sold over 30,000 copies in English and has been translated into all the major Indian languages. This revised new edition is sure to charm many more readers and encourage them to explore their inner selves and the PBI – World around us with new eyes.
COMING SOON!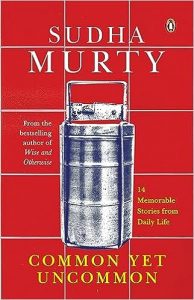 Written in Sudha Murty's inimitable style, Common Yet Uncommon is a heartwarming picture of everyday life and the foibles and quirks of ordinary people. In the fourteen tales that make up the collection, Sudha Murty delves into memories of childhood, life in her hometown and the people she's crossed paths with. These and the other characters who populate the pages of this book do not possess wealth or fame. They are unpolished and outspoken, transparent and magnanimous.
Their stories are tales of unvarnished humans, with faults and big hearts.
Testament to the unique parlance of a small town, Common Yet Uncommon speaks a universal language of what it means to be human.