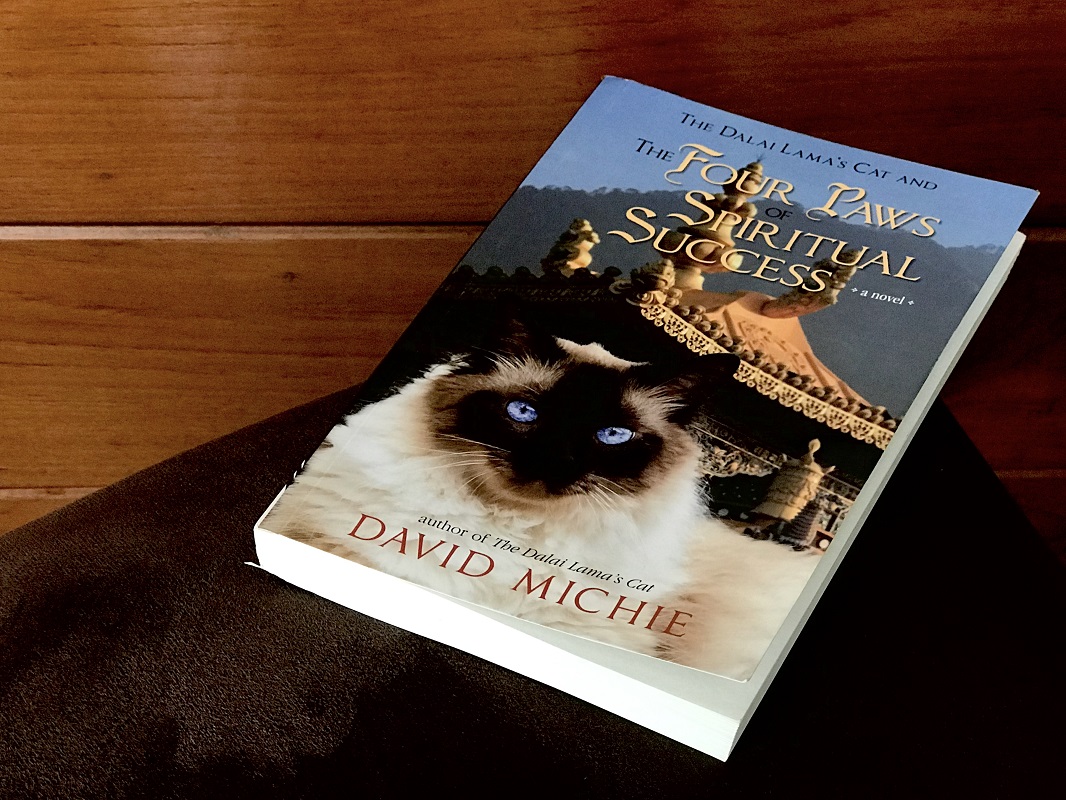 When the Dalai Lama's inner circle is set the task of providing His Holiness with a book that he can give his visitors, an unexpected volunteer stretches out her paws. The Dalai Lama's Cat and The Four Paws of Spiritual Success summarises the four key elements of Tibetan Buddhism and, more importantly, communicates how it feels to be in the profoundly reassuring presence of His Holiness. And who better to do this than his much-loved feline?
Read on to know about what these four paws:
First Paw:
Without suffering there was no motivation to seek transcendence.
Our thoughts are like claws. They can be helpful when we turn our mind to things. Develop ideas. Set goals. Express emotions. But if we aren't careful, these same thoughts can turn on us and become the sources of our greatest pain. They no longer help us take purposeful action, but instead become the cause of self- inflicted misery.
Second Paw:
Compassion has a calming effect on all those that it touched.
'I am pleased she is offering love and compassion,' the Dalai Lama continued. 'Motivated by bodhicitta, this is one of the most important elements of our practice, is it not?'
Third Paw:
Wisdom eliminated the darkness of ignorance.
'Wisdom is different. It involves the transmission of insights that have the capacity to change us.Only when we understand an insight deeply enough can it create change.At that point, knowledge becomes wisdom.'
Fourth Paw:
Everyone has the capacity for enlightenment.
 'Just to be born human is exceptional.'
---
If you have ever sought a summary of Tibetan Buddhist wisdom, albeit, from an unusual and whiskery source, The Dalai Lama's Cat and the Four Paws of Spiritual Success is just the book to get you purring!