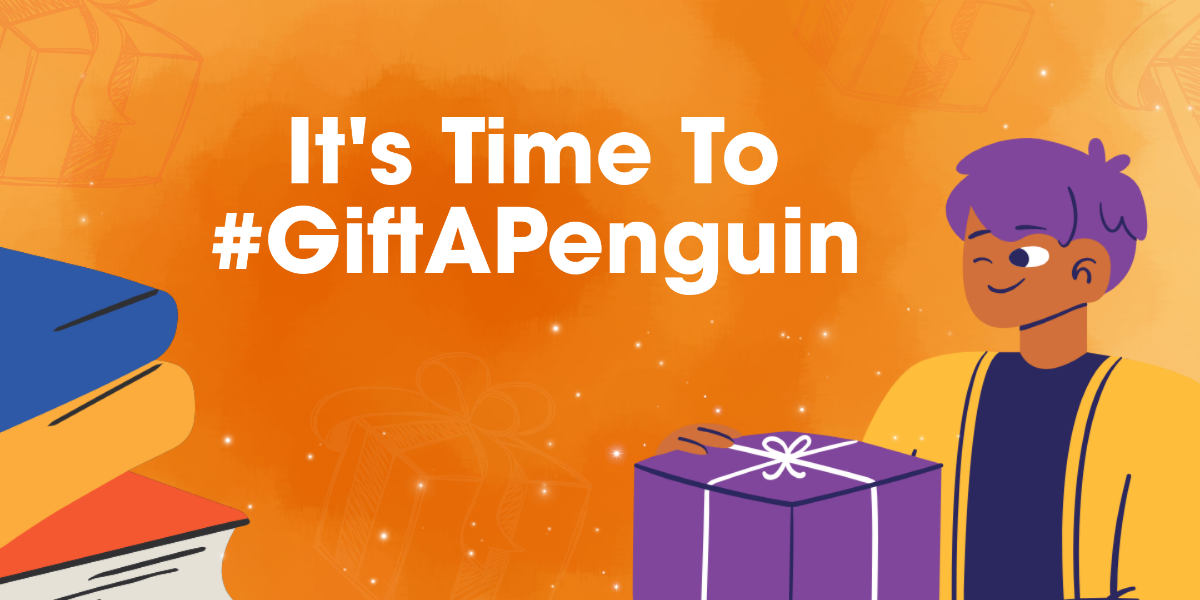 This November, dive into a treasure trove of stories, from leadership sagas to thrilling investigations. Unearth the secrets of self-discovery and delve into exciting adventures. The perfect gift for any bookworm? #GiftAPenguin book from these November releases that are bound to delight!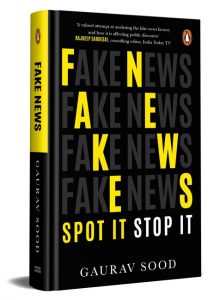 Fake News analyses the impact of fake news both on products and personalities. Foregrounded in rigorous research, it examines how fake news is used by companies, political parties, and leaders to create, amplify, and even tarnish a brand's image and equity. It emphasizes how the customers' perception of a brand impacts and influences its reputation, and acts as a decisive force in them gaining or losing competitive advantages. Elucidating how brands can interact both directly and indirectly with fake news, it brings to the readers' notice how sometimes brands are the victims of fake news and other times, the purveyors.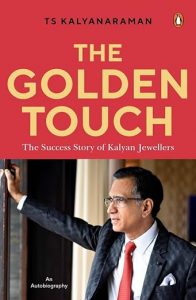 The Golden Touch lays out the extraordinary story of Kalyan Jewellers and the life of its founder, T.S. Kalyanaraman. It is the very personal account of a visionary with humble beginnings from Thrissur who set up one of the largest jewellery stores in the country—a Rs 17,000 crore behemoth employing over 8000 people.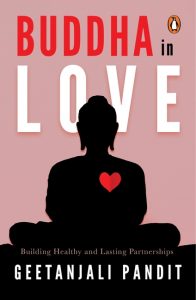 An abusive marriage, a divorce and the subsequent emotional, mental and social fallout forced Geetanjali Pandit to question all her assumptions about romance and relationships.
Buddha in Love distils all she learnt. We are not born relationship-ready; they take work—and contrary to what you might expect, on yourself. What does it take to be in a loving relationship? Do all relationships look the same? Does a relationship equate to happiness? Why and when should you marry?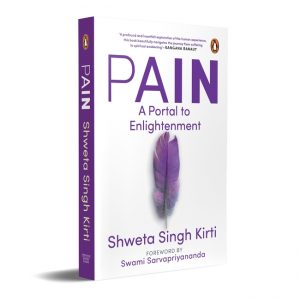 No human is unacquainted with the concept of pain. It is an inescapable universal experience. Shweta Kirti's pain has been, unfortunately, very public because of the death of her thirty-four-year-old brother, the Bollywood actor Sushant Singh Rajput.
What she learnt, however, is that while pain is inevitable, suffering is optional. It is pain that can teach us how to rise above suffering and the limits we create for ourselves with our attachment to material goals like money, fame, success and relationships. In Pain A Portal to Enlightenment, Shweta shares her learnings so that no one is alone on this hard but necessary odyssey.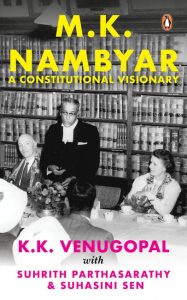 M.K Nambyar A Constitutional Visionary is an attempt to preserve in perpetuity the life of one of India's greatest constitutional lawyers, M.K. Nambiar. Written by his son and a legal luminary himself, K.K. Venugopal, this biography provides a fascinating account of Mr Nambiar's life. It not only describes the man but also recapitulates Indian legal history dating to before Independence. The book includes some of the landmark cases Mr Nambiar fought in his legal career. Some of these cases have significantly contributed to the development of constitutional law in India. For example, A.K. Gopalan v. State of Madras resulted in the basic structure doctrine, which continues to guide and inspire lawyers and judges.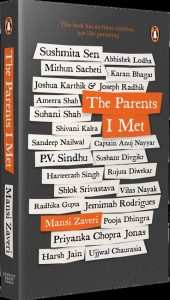 Featuring interviews conducted by Mansi Zaveri, the founder of the award-winning parenting platform Kidsstoppress.com, The Parents I Met is an anthology of her authentic conversations with parents of successful individuals who made it big against all odds. What was it that they did right while raising their kids to create the person their child is today? This is what she set out to find.
The challenges faced by each new generation may be unique, but the fundamental principles to overcome them remain the same. We hope that in these stories, you will find answers, advice or simply validation.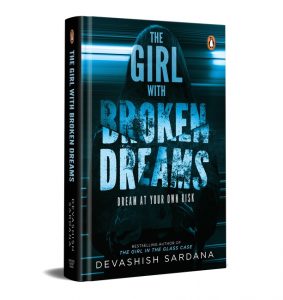 Simone Singh, a feisty CBI investigator struggling with her own mental health, is charged with solving the crimes. But time is running out as more teens start committing 'suicide' all over India. As Simone inches closer to the web of deception woven by the cunning killer, little does she know that the hunter is becoming the hunted. Can Simone take down the crafty puppeteer before her own mental demons bring her crashing down?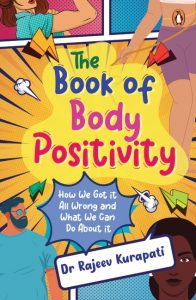 We assume doctors and medical professionals know it all, and that policymakers in public health have the best interests of society in mind—unfortunately, many of these assumptions are incorrect. The Book of Body Positivity explains why the measures to control the so-called obesity epidemic have failed and offers solutions towards a healthier planetary future. With a penetrating critique of the current practice of medicine, this book is an astute guide to contemporary fragmented science centred around weight and health.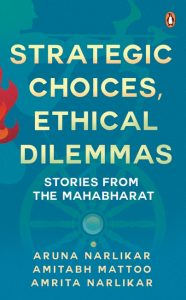 Drawing on the timeless stories of the Mahabharat, Strategic Choices, Ethical Dilemmas applies its practical wisdom to questions of our personal lives. It explores winning strategies that are suited to the modern day and work together with ethical choices.
Written for a broader audience of scholars, practitioners and other avid readers, Strategic Choices, Ethical Dilemmas will be useful for all those seeking to put the world to rights and provide some tasty food for thought for those who enjoy paradoxes and squared circles.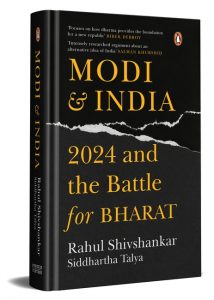 In 2014, the BJP, under the leadership of Modi, won a clear majority in the Lok Sabha elections. The National Democratic Alliance's triumph ended a nearly two-and-a-half-decade run of mostly messy coalition governments. In 2019, the BJP further improved its tally, cementing its parliamentary majority and its ability to ring in transformational laws and policies. Most of the initiatives taken by the Modi-led NDA have been aimed at positioning Bharat as a 'Vishwa Guru'—an exemplar of moral righteousness, a pluralistic democracy led by dharma and drawing sustenance from the wellspring of an eternal Hindu universalism.
But this shift towards India's Hindu ethos has prompted the Opposition and many allied commentators to fear the rise of a second republic—a 'Hindu Rashtra'—moored to an implacable ultra-nationalist and majoritarian dogma. The INDIA bloc has declared the 2024 election as the last opportunity to stop the rise of Modi and his idea of India.
Evocative, anecdotal, argumentative and deeply researched, Modi and India: 2024 and the Battle for Bharat chronicles the emergence of, and the battle for, a new republic in the making.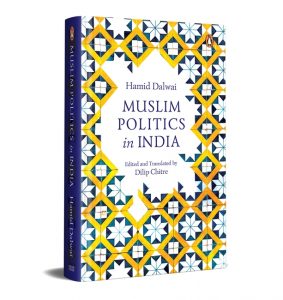 Dalwai's Muslim Politics in India is arguably the most perceptive analysis of Muslim politics to appear in post-Independence India. It retains the same freshness-and relevance-which it had when it was first published some three decades back. First published in 1968, an enlarged edition was later published under the title Muslim Politics in Secular India by Hind Pocket Books, Delhi, in 1972.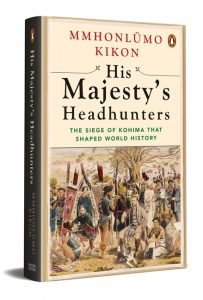 Surprisingly little is known about the siege of Kohima, considered a game-changing event that altered the course of world history during the Second World War. His Majesty's Headhunters adds to our understanding of this battle and shows how it redefined a whole era.
Providing a unique perspective of Nagaland and its warriors, His Majesty's Headhunters uncovers the untold story of the siege, regarded as one of the more celebrated battles of D-Day and often referred to as the 'Stalingrad of the East' by Western scholars. Historians even believe that this was the last battle of the British Empire
and the first battle of the 'New India'.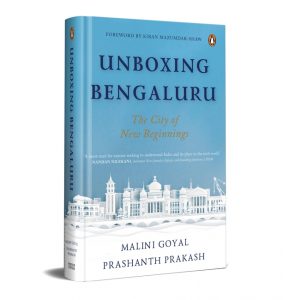 In Unboxing Bengaluru—the first ever deep-dive into the city—Malini Goyal and Prashanth Prakash ably unravel the city's journey and the ensuing social, behavioural, technological and consumptive changes. They look at why people are drawn to the city; how the cosmopolitan culture and multi-linguistic society gives it a distinct flavour; the parallel economies that have cropped up; how the influx of young workers have changed the city; and the fault-lines of unplanned and poorly managed growth over the decades.
Richly researched and vividly written, Unboxing Bengaluru is filled with absorbing vignettes, extensive reportage and solid data. A fascinating book and a must-read for anyone interested in understanding the city, and indeed, India.
Churchill strove to sabotage any moves towards Independence, crippling the Government of India Act over five years of dogged opposition to its passage in the 1930s. As prime minister during the Second World War, Churchill frustrated the freedom struggle from behind the scenes, delaying Independence by a decade. To this day for Indians, he is the imperialist villain, held personally responsible for the Bengal Famine of 1943.
Fighting Retreat reveals Churchill at his worst: cruel, obstructive and selfish. However, the same man was outstandingly liberal at the Colonial Office, risking his career with his generosity to the Boers, the Irish and the Middle East. Why was he so strangely hostile towards India?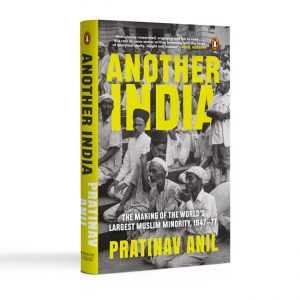 Another India tells the story of the world's biggest religious minority through vivid biographical portraits that weave together the stories of both elite and subaltern Muslims.
By challenging traditional histories and highlighting the neglect of minority rights since Independence, Pratinav Anil argues that Muslims, since 1947, have had to contend with discrimination, disadvantage, deindustrialization, dispossession and disenfranchisement, as well as an unresponsive leadership. He explores the rise and fall of the Indian Muslim elite and the birth of the nationalist Muslim, and emphasizes the importance of class in understanding the dynamics of Indian politics.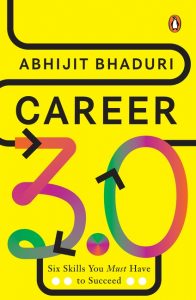 We need to master the rules of Career 3.0.
In Career 3.0, Abhijit Bhaduri, a renowned expert on talent and leadership, shows you how to develop the six key skills that will make you future-ready and successful in Career 3.0. Whether you work for an organization, run your own business or do both, you will discover how to adapt to change, learn new skills, and lead with impact.
Career 3.0 is a guide that will help you stay relevant. The book is filled with inspiring stories that will challenge you to rethink your career vision, strategy and action. It will give you the tools and techniques to thrive in the new world of work.
You may be surprised to find out that you already have a Career 3.0 mindset. Now you know what it is called.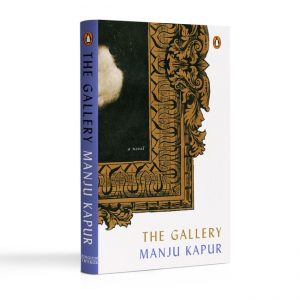 THE GALLERY pursues the question of what it takes for a woman to stand up for herself, through the intertwined lives of Minal and Ellora Sahni, wife and daughter of a successful New Delhi lawyer, and Maitrye and Tashi, wife
and daughter of the office peon at the Sahni law practice. In her new novel, Manju Kapur brings together themes of independence, identity and womanhood by focusing on a set of principal characters who are connected through work and physical proximity, yet separated by class and power.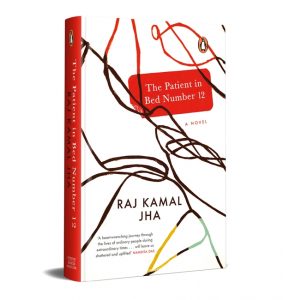 The Patient in Bed Number 12 is a remarkable novel framed as a confession from parent to child, from child to parent. In this profoundly moving exchange, secrets long buried tumble out, mysterious and dreamlike: a grieving mother finds solace in a newspaper photograph; a ghost comes to life in an abandoned fridge; children fill empty jars with the night's darkness; a young couple plan how to seek permission for their love; and three men with a phone camera turn a family's world upside down.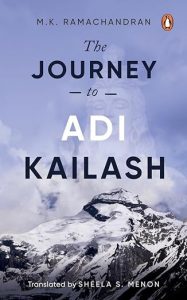 The Journey to Adi Kailash is no different. While detailing his trek to one of the most revered mountains of India, Ramachandran includes interpretations of our history, culture, traditions, the Puranas and the Upanishads, as well as contributions by great sadhus, sages and rishis. He weaves in interesting stories—of how the Asuras came to India, the ancient technology of turning metal to gold, the ninety-five-year-old woman who is well-versed in the 144 courses of Kriya Yoga, the yogi who acquires the power to fly into the sky . .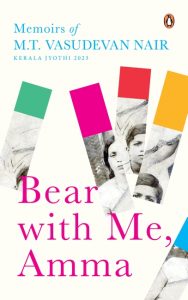 MT, as he is popularly known, is one of the most illustrious writers and film-makers from modern Kerala. His life's work has won him the Jnanpith Award, the Sahitya Akademi Award, the National Film Award and the Padma Bhushan, among others.
MT grew up in the village of Kudallur in Kerala and his writings constantly evoke the landscape of the years he spent there. Many of the characters in his stories are based on people who lived in this region and the stories themselves often retell incidents that happened there.
The memoirs as well as the stories in this volume were chosen by MT himself. They pay homage to his childhood, his craft and most importantly, his Amma, whose restful presence they beautifully and poignantly capture.
India is rapidly becoming the world's largest flailing democracy. India's institutional framework has been systematically undermined, from within and without. In the tenth volume of the Rethinking India series, some of India's most eminent persons write of how we can think of re-engineering India's hardware (redressing structural flaws in India's existing institutions, creating new institutions equipped to address fresh challenges and re-engaging all of India's systems), as well as ensuring progressive forces radically re-invent their political strategies and operational methodologies to socialize Indians to constitutional values.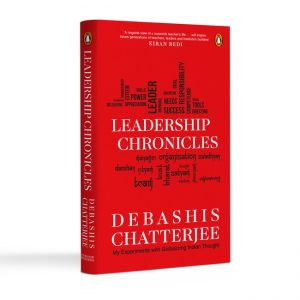 Leadership Chronicles decodes some of the deep secrets of leadership. It tells the story of a lifetime of teaching, learning and institution-building like never before. This book is a voyage of discovery of those unseen facets and mysteries of a maverick teacher's life.
Debashis Chatterjee shares authentic insights from his personal and professional journey of nearly three decades. The perspectives, stories and anecdotes reframe and shed light on the global application of classical Indian thought. This work presents transformative wisdom in a way that would stimulate your mind.
Told with candour, sensitivity and humour, the chronicles present a rich harvest of insights and ideas on the making of a leader.