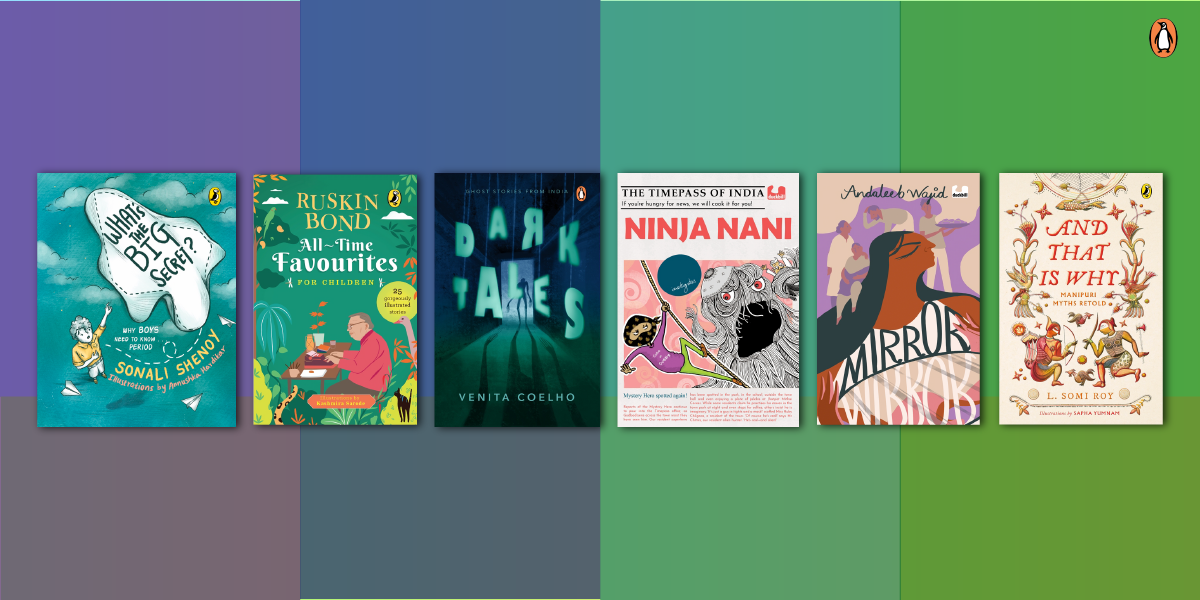 We know that our current times are not the most optimistic. But now more than ever, we believe that books can act as a source of hope and joy, howsoever small, and keep us going.
We have an assorted selection of books for you this May! These will keep your young ones occupied as they spend the summers indoors, inside the safety of their cozy homes.
**
All-Time Favourites for Children
Ruskin Bond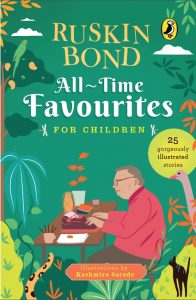 Ages:  9+  years
All Time Favourites for Children celebrates Ruskin Bond's writing with stories that are perennially loved and can now be enjoyed in a single collectible volume. Curated and selected by India's most loved writer, this collection brings some of the evocative episodes from Ruskin's life, iconic Rusty, eccentric Uncle Ken, ubiquitous grandmother, and many other charming, endearing characters in a single volume while also introducing us to a smattering of new ones that are sure to be firm favourites with young readers.
Ninja Nani and the Freaky Food Festival
Lavanya Karthik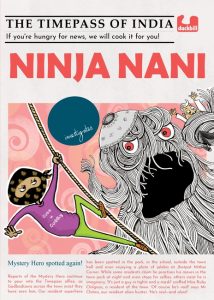 Ages: 10 to 14 years
It's time for the annual festival and a special guest is expected to arrive in Gadbadnagar, but has a certain President gone too far? Has Nani finally met her match in the meanest, scariest and awfullest demon ever to crawl out of the Dark Forest? Will the Mayor's mustache ever run for office?
Wait, there's more!
Fake Mystery Heroes! Haunted falooda! Giant dogs–
And what's that again about goats? You're going to have to read it for yourself. 
Mirror, Mirror
Andaleeb Wajid
Ages: 10 to 14 years
Five years earlier, a friend's nasty comment makes Ananya start hating her body. She decides to change into a new person-one who effortlessly fits into all kinds of clothes, who shuns food unless it's salad, and who can never be called 'Miss Piggy'-and to cut everything from her 'old' life, including her best friend, Raghu, for being the witness to her humiliation.
Ananya is on her way to becoming the Ananya of her dreams, but she's still a work in progress.
One day, her parents announce that they're expecting a baby (at their age!). To make matters worse, Raghu reappears in her life …
Andaleeb Wajid's latest novel for young adults is a touching and funny story about a young girl's journey to acceptance and self-love.
What's the Big Secret?
Sonali Shenoy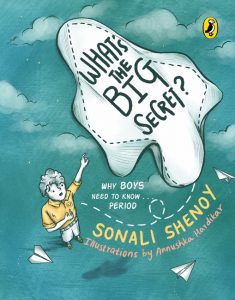 Ages: 9+ years
Eleven-year-old Aditya really wants to know about periods.
Ever since Rhea Didi began getting brown paper packages, there's been something that no one is telling him. Mama turns red, Pa chokes on his coffee and Dadi has steam coming out of her ears! Thank goodness for his friends Naveen and Vinay-whom he can talk to.
But when Vinay brings an odd-looking napkin to school that soaks ink, Aditya is even more confused. Doesn't his sister use a microtip pen?
All of this is only making little Aditya more determined to find out What is going on!
Dark Tales
Venita Coehlo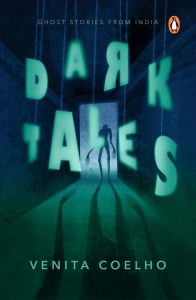 Ages: 9+ years
In this collection of eleven very dark and twisted tales, Venita Coelho lays bare the underbelly of contemporary India. Get ready to gasp and cringe in horror as you have the rug pulled out from under you! This is a book you won't want to read after dark.
And That is Why
L. Somi Roy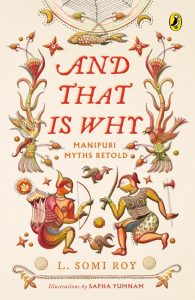 Ages: 8+ years
Dear Reader, do you know
· why the deer does not eat rice?
· why man gets wrinkles and a stoop?
· why the cat buries its poop?
· why a doll is worshipped in a village called Kakching?
Discover twelve magical tales from Manipur, the mountain land in the north-east of India on the border with Myanmar. Passed down by learned scholars, balladeers and grandmothers over hundreds of years, these unknown myths and fables are enriched with beautifully rich paintings that will transport you to Manipur!
 **