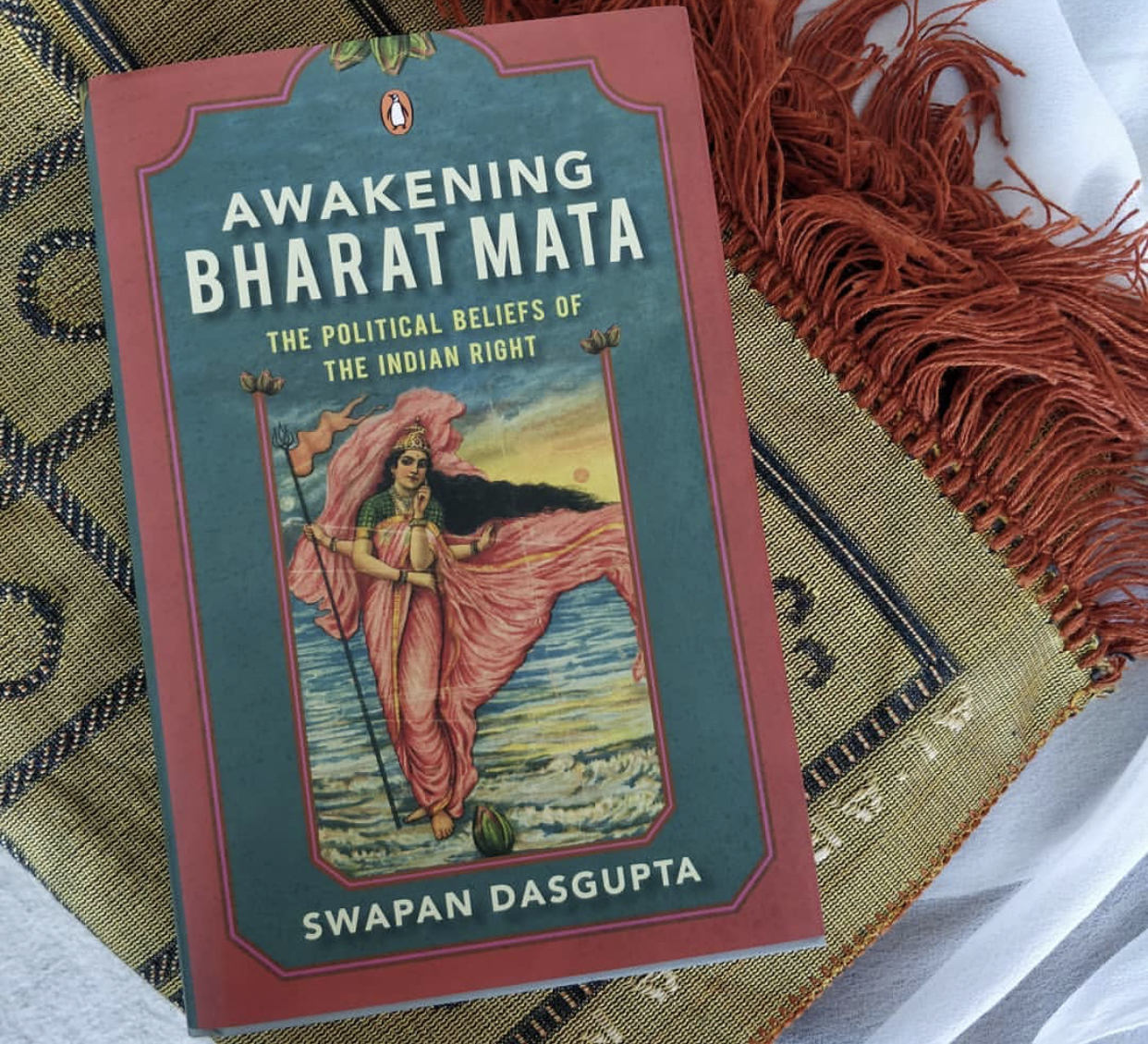 Through Awakening Bharat Mata, author Swapan Dasgupta does not aim to define Hindu nationalism in power, but as a social and political movement. He hopes it will encourage a more informed understanding of a phenomenon that will remain relevant in Indian life far beyond victories and defeats in elections.
The dismissive distaste of all politics that encapsulated the Hindu ethos became more and more marked as the stranglehold of the Congress began to weaken after 1967.

The cosmopolitan elite's incomprehension of the impulses that motivated the social conservatives……became even more marked after the Ayodhya movement for a temple to be built at the birthplace of the Hindu god Ram acquired a mass dimension.

During the Jayaprakash Narayan–led movement (1973–75) against Indira Gandhi's government and the patchy struggle against the Emergency (1975–77), a host of non-Congress parties, including Lohia-ite socialists, Gandhians, free-market liberals, and even a section of the communist movement, were willing to rub shoulders with the 'Hindu right'.

After the collapse of the Janata Party government over the dual membership issue—the right of Janata Party members to be simultaneously associated with the RSS—the tendency to treat the Hindu right as political untouchables became quite pronounced.

When the BJP was formed in 1980, it saw itself as a wholesome version of the Janata Party whose members also had the right to maintain their associations with the socio-cultural programmes of the RSS.

In political terms, the Ayodhya movement and particularly L.K. Advani's rath yatra in 1990 from the Somnath temple in Gujarat was a watershed. From being a relatively small and well-knit political party with a disproportionate urban presence, the BJP was catapulted into the status of a mass party.

The 1991 general election, preceded by a spectacular mobilization in northern and western India, was Hindu nationalism—hitherto considered a relatively marginal phenomenon in Indian politics—coming of age.

After 1991,. While the BJP invoked nationalism, its opponents called for the unity of 'secular forces'. This binary became a defining feature of Indian politics after the BJP overtook the Congress in the Lok Sabha in the general election of 1996.

It is astonishing that the sheer scale of the 'Modi wave' remained undetected till the morning of 16 May 2014.
Swapan Dasgupta's Awakening Bharat Mata is a collection that attempts to showcase the phenomenon of Hindu nationalism in terms of how it perceives itself. AVAILABLE NOW