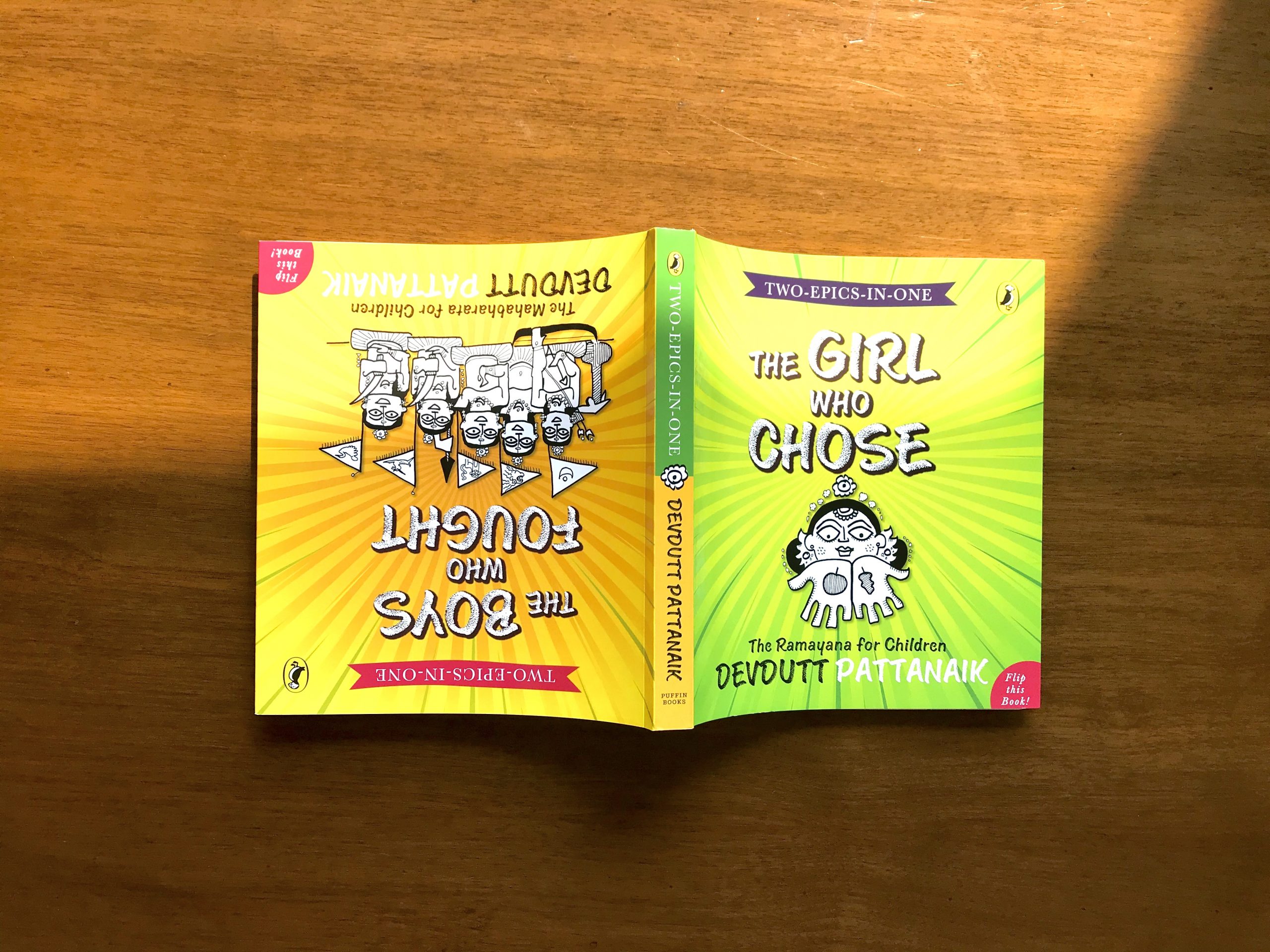 India's favourite mythologist Devdutt Pattanaik's 'The Girl Who Chose' brings a fresh perspective to what we have commonly known of the Ramayana — the story of Ram.
However, it has largely gone unnoticed that it was the choices that Sita had made which becomes the pivot for the Ramayana.
Here's an excerpt from Devdutt Pattanaik's book telling us why the story of Sita is at the heart of all that happens in the epic.
---
"Once upon a time, there was a man called Ravana, also known as Paulatsya—being the descendent of Rishi Pulatsya from his mother's side. He was king of Lanka and ruler of the rakshasas, who tricked a princess called Sita, dragged her out of her house in the forest and made her prisoner in his palace. He was killed by Sita's husband, Ram, the sun-prince. This story is called the Pulatsya Vadham, or the killing of the descendent of Pulatsya.
The story of Ravana's killing is part of a longer tale called the Ramayana, which tells the story of Ram from his birth to his death. However, in the din of Ravana's cruelty and Ram's valour, something is often overlooked—the story of Sita, the girl who chose.
Valmiki, author of the Ramayana, written over 2000 years ago, tells us how Sita is different from Ram and Ravana. Ravana does not care for other people's choices, while Ram never makes a choice as, being the eldest son of a royal family, he is always expected to follow the rules. But Sita—she makes five choices. And had Sita not made these choices, the story of Ram would have been very different indeed. That is why Valmiki sometimes refers to the Ramayana as the Sita Charitam, the story of Sita.
---

Do you know what were the choices that Sita had made? Grab a copy and find out now!