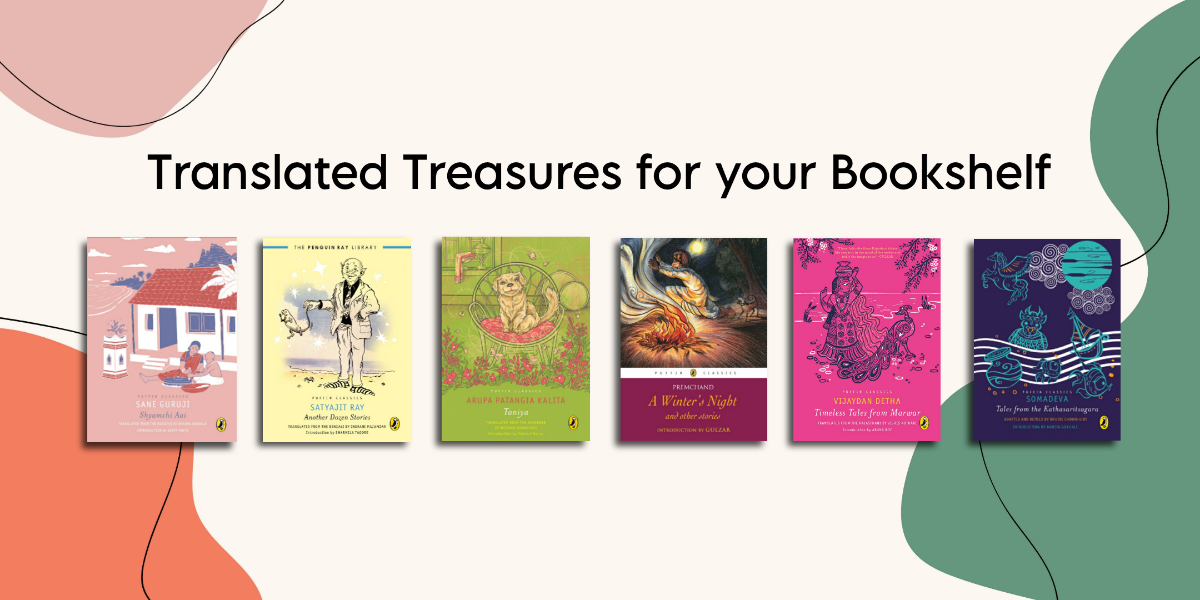 India has twenty-two official languages and many dialects spoken across the country. As we gear up to commemorate International Translation Day on 30 September, we bring a selection of classics translated from Indian languages to English which promise to introduce readers to great writers who would be lost without their translators.
Celebrate the beauty of translation as we open the doors to diverse stories from Marathi, Sanskrit, Assamese, Bengali, and Hindi. While the books represented are a tiny representation of the classic works in these languages, we hope it gives you a flavour of the region and helps you appreciate our diversity.
Translated from Marathi by Shanta Gokhale
In the words of author Sathya Saran, 'Shanta Gokhale's translation carries within it what I believe is the spirit of the original. The prose runs softly like a smooth flowing river that, even as it meanders its way through tricky terrain, manages to avoid any hurdles.'
Narrated over the course of forty-two nights, Shyamchi Aai is a poignant story of Shyam and his Aai—a mother with an unbreakable spirit. This evergreen children's classic is an account of a life of poverty, hard work, sacrifice and love.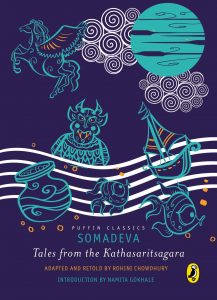 Adapted from Sanskrit by Rohini Chowdhury
Do you know the story of Phalabhuti, who narrowly escaped a grisly fate?
Or of the kind-hearted Jimutavahana, who was willing to give his life to save a snake from death?
Or of young Shringabhuja, who married a rakshasa's daughter?
These are just some of the many tales that make up Somadeva's Kathasaritsagara, a classic work of Sanskrit literature that is full of memorable characters. Within the pages of this book, you will encounter demons and demi-gods, faithful guards and foolish villagers, golden swans, magic pots and even automatons made of wood!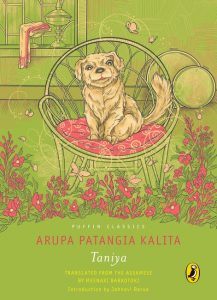 Translated from the Assamese by Meenaxi Barkotoki
From the pen of Sahitya Akademi-winning Arupa Patangia Kalita's comes her only children's novel to date — Tainya. A timeless classic in Assam, the book has been masterfully translated in English by veteran Assamese translator Meenaxi Borkotoki. 
Told in a non-linear format, the book traces Taniya's journey from the foothills of Bhutan to her final resting place. The antics of this Bhutanese cocker spaniel captured in Kalita's unmatched storytelling style tugs at all the right heart strings making it quite impossible for you not to react as you read long. An endearing story, the novel is a must-read for pet lovers and readers of Indian literature in translation, alike.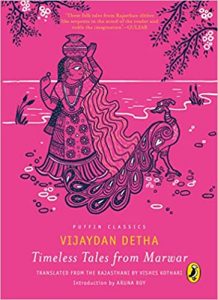 Translated from Marwari by Vishes Kothari
Giving a new lease of life to Vijaydan Detha's 'Batan ri Phulwari', Vishes's is a hand-picked compilation of the much-loved Rajasthani folktales—a fourteen-volume collection written over a span of nearly fifty years.
Retold in Detha's magical narrative style complete with imagery, this selection offers some of the oldest and most popular fables from the Thar Desert region. Discover tales of handsome rajkanwars, evil witches, exploitative thakars, miserly seths, clever insects, benevolent snakes and more.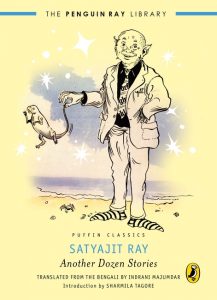 Translated from Bengali by Indrani Majumdar
A tribute to Ray's immaculate literary genius, this collection of short stories brings alive the magical, bizarre, spooky and sometimes astonishing worlds created by Satyajit Ray.
Featuring an extraordinary bunch of characters, the book contains Ray's original artworks that will leave you and the little ones asking for more!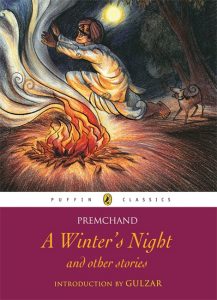 Translated from Hindi by Rakshanda Jalil
The ten stories in this book are an ideal introduction to Premchand and his concerns and ideas that remain relevant to this day.
The world in the book is inhabited by people like Halku, forced to spend the bitterly cold winter night in the open, without a blanket; Kaki, the old invalid aunt, ill-treated by her own relatives; and Shankar, reduced to being a bonded labour for the sake of a handful of wheat. Premchand describes their plights with unflinching honesty. Yet all is not hopeless in this world. There is also little Hamid, who buys tongs for his old grandmother rather than toys for himself; Ladli, who saves her share of puris for her blind aunt; and Big Brother, trying in vain to remember the strange names of English kings and queens.