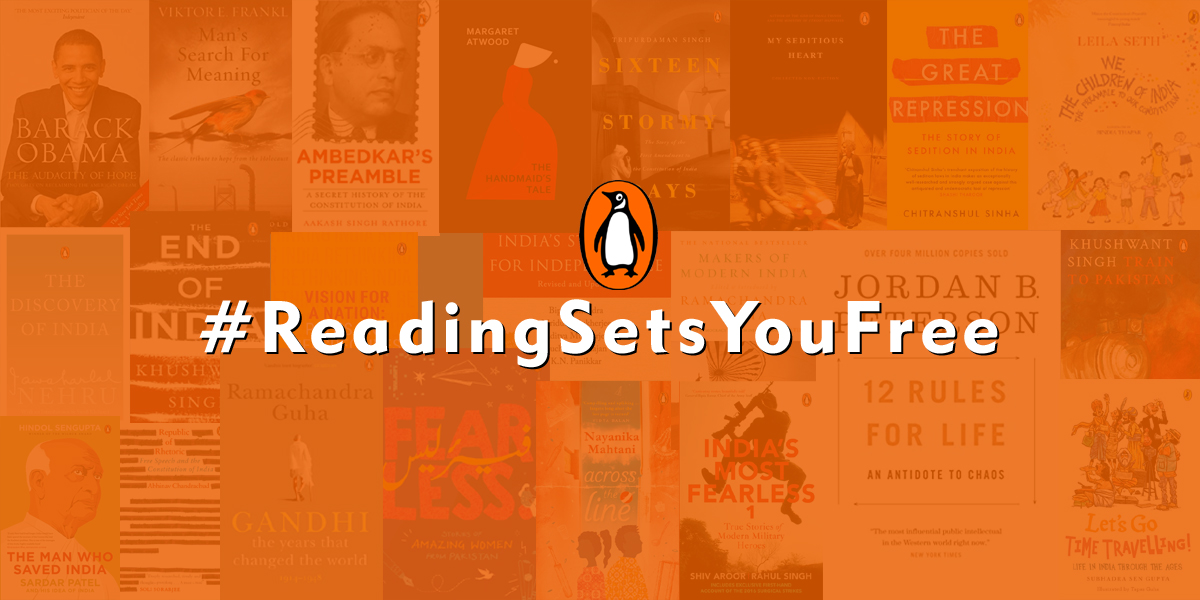 Some read to escape the burden of their lives, while others read because it is the only way they can face their realities. Whatever be your reason, we can all agree that reading affords us the freedom to be our authentic selves. This August, come celebrate with us as we make our way through twelve books that will help liberate your spirit and mind.
India's Struggle for Independence by Bipin Chandra, Mridula Mukherjee
This is the first major study to examine every one of the varied strands of the epic struggle for individually and collectively and present it in a new and coherent narrative and analytical framework. Basing themselves on oral and other primary sources and years of research, the authors take the reader through every step of the independence struggle from the abortive Revolt of 1857 to the final victory of 1947. More important while incorporating existing historiographical advances, the book evolves a new and lucid view of the history of the period which will endure.
My Seditious Heart: Collected Non-Fiction by Arundhati Roy
My Seditious Heart collects the work of a two-decade period when Arundhati Roy devoted herself to the political essay as a way of opening up space for justice, rights and freedoms in an increasingly hostile environment. Taken together, these essays trace her twenty year journey from the Booker Prize-winning The God of Small Things to the extraordinary The Ministry of Utmost Happiness. Radical and readable, they speak always in defence of the collective, of the individual and of the land, in the face of the destructive logic of financial, social, religious, military and governmental elites.
Train to Pakistan by Khushwant Singh
Khushwant Singh, one of India's most widely read and celebrated authors, makes his readers share the individual problems of loyalty and responsibility faced by the principal figures in a little village on the frontier between India and Pakistan where the action takes place. In the summer of 1947, a train full of dead Sikhs stirs up a battlefield in the peaceful atmosphere of love and loyalty between the Muslims and the Sikhs. It is then left to Juggat Singh-the village gangster who is in love with a Muslim girl- to redeem himself by saving many Muslim lives in a stirring climax.
Republic of Rhetoric : Free Speech and the Constitution of India by Abhinav Chandrachud
Exploring socio-political as well as legal history of India, from the British period to the present, this book brings to light the idea of 'free speech' or what is popularly known as the freedom expression in the country. Analysing the present law relating to obscenity and free speech, this book will evaluate whether the enactment of the Constitution made a significant difference to the right to free speech in India.Deeply researched, authoritative and anecdotal, Republic of Rhetoric offers arguments that have not been substantially advanced before.
Sixteen Stormy Days by Tripurdaman Singh
Sixteen Stormy Days narrates the riveting story of the First Amendment to the Constitution of India-one of the pivotal events in Indian political and constitutional history, and its first great battle of ideas. Drawing on parliamentary debates, press reports, judicial pronouncements, official correspondence and existing scholarship, the bookchallenges conventional wisdom on iconic figures such as Jawaharlal Nehru, B.R. Ambedkar, Rajendra Prasad, Sardar Patel and Shyama Prasad Mookerji, and lays bare the vast gulf between the liberal promise of India's Constitution and the authoritarian impulses of her first government.
Ambedkar's Preamble by Aakash Singh Rathore
On 26 January 1950, the Constitution of India was adopted formally and came into effect. Its preamble set out in brief the enlightened values it enshrined and hoped to engender. In a radical shift from mainstream constitutional history, this book establishes Dr B.R. Ambedkar's irrefutable authorship of the preamble by uncovering the intellectual origins of its six most central concepts-justice, liberty, equality, fraternity, dignity, and nation.
The Man Who Saved India by Hindol Sengupta
The Man Who Saved India is a sweeping, magisterial retelling of Sardar Patel's story. With fiercely detailed and pugnacious anecdotes, Hindol Sengupta brings alive Patel's determined life of struggle and his furious commitment to keep India safe. Through ravages of a failing body broken by decades of abuse in and outside prison, Patel stands out in this book as the man who, even on his deathbed, worked to save India.
India's Most Fearless by Shiv Aroor, Rahul Singh
The book covers fourteen true stories of extraordinary courage and fearlessness, providing a glimpse into the kind of heroism our soldiers display in unthinkably hostile conditions and under grave provocation. The Army major who led the legendary September 2016 surgical strikes on terror launch pads across the LoC; a soldier who killed 11 terrorists in 10 days; a Navy officer who sailed into a treacherous port to rescue hundreds from an exploding war; a bleeding Air Force pilot who found himself flying a jet that had become a screaming fireball, the book narrates their own accounts or of those who were with them in their final moments.
We, the Children of India by Leila Seth
Former Chief Justice Leila Seth makes the words of the Preamble to the Constitution understandable to even the youngest reader. What is a democratic republic, why are we secular, what is sovereignty? Believing that it is never too early for young people to learn about the Constitution, she tackles these concepts and explains them in a manner everyone can grasp and enjoy. Accompanied by numerous photographs, captivating and inspiring illustrations by acclaimed illustrator Bindia Thapar, and delightful bits of trivia, We, the Children of India is essential reading for every young citizen.
Fearless by Amneh Sheikh Farooqui, Aziza Ahmad
Through the ages, strong, inspirational women and girls have risen in response to uncertainty and injustice. A timeless call to arms that many like Fatima Jinnah, Asma Jehangir, Sheema Kirmani, Nighat Dad and Malala Yousafzai have always been answering.Demonstrating that one girl can change everything.
Fearless: Stories of Amazing Women from Pakistan chronicles the lives of fifty such incredible women-scientists, lawyers, politicians, activists and artists-who incite hope, inspire action and initiate dialogue. Fiercely bold, this beautifully illustrated book holds up a mirror to South Asians across the world and highlights that their voices are crucial.
Let's Go Time Travelling by Subhadra Sen Gupta
Go time travelling through the alleys of history and take a tour through the various ages, from Harappa to the Maurayan, Mughal to the British. Through short snapshots and wacky trivia, this book gives you a glimpse into the vibrant culture of India, as you learn about the life and times of kings, queens, viceroys and even ordinary children!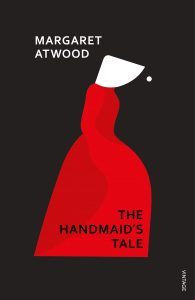 The Handmaid's Tale by Margaret Atwood
The Republic of Gilead offers Offred only one function: to breed. If she deviates, she will, like dissenters, be hanged at the wall or sent out to die slowly of radiation sickness. But even a repressive state cannot obliterate desire – neither Offred's nor that of the two men on which her future hangs.
Brilliantly conceived and executed, this powerful evocation of twenty-first century America gives full rein to Margaret Atwood's devastating irony, wit and astute perception.