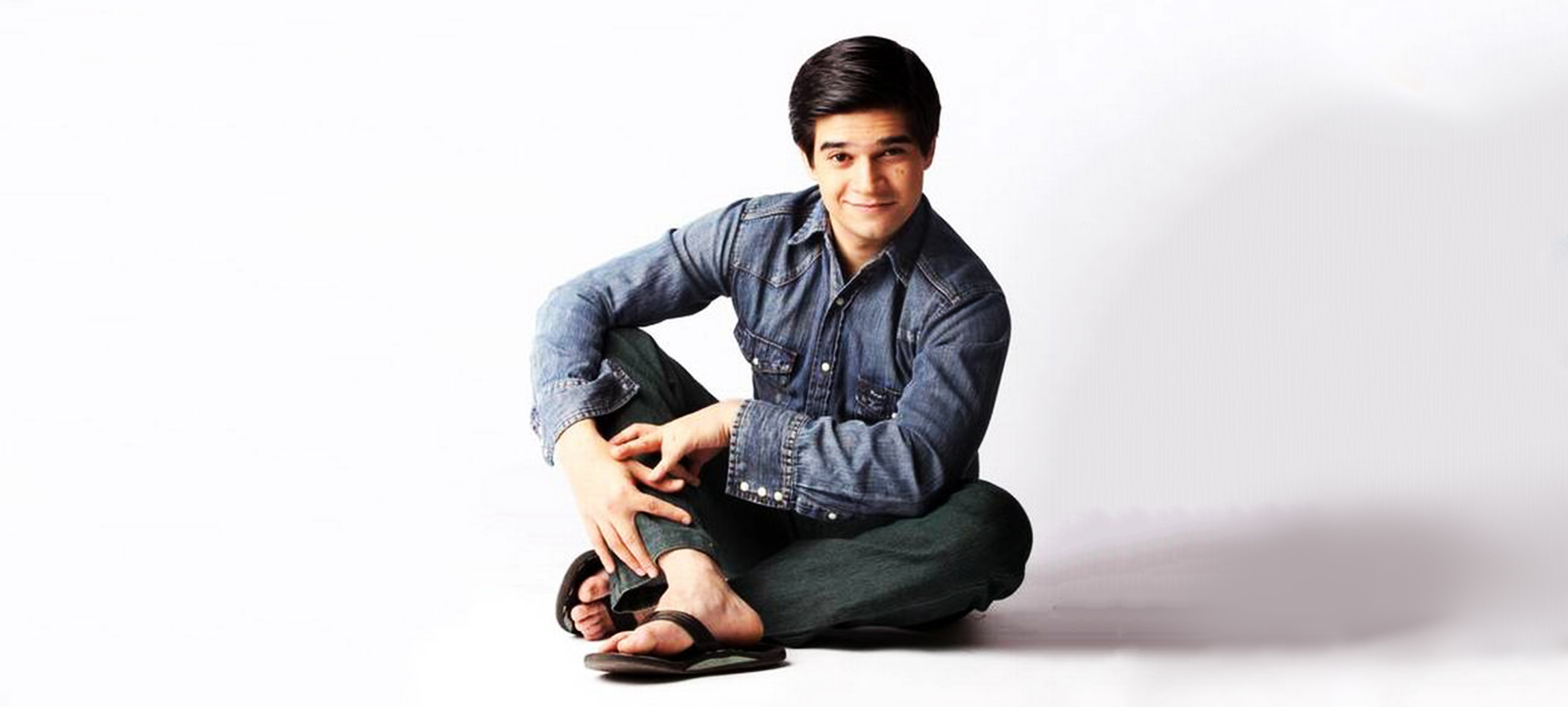 Vivaan Shah is the effervescent author of murder mystery Living Hell. Did you know that writer-actor Vivaan became a director at the tender age of seventeen? In the book, he introduces us to the colourful protagonist with a twist; Nadeem Sayed Khatib, aka Nadeem Chipkali.  All Nadeem Chipkali, wants to do is stay in his apartment all day, watch some TV and ignore his mounting worries. As he races against time, a particularly unhelpful police force, the dead man's bereaved and unusually attractive ex-wife, and the Bombay underworld, he relies on his wits and an unexpected motley crew of people who, sometimes, want him dead too.
Get to know more about the man behind Nadeem's story, Vivaan Shah!
---
Vivaan Shah graduated from The Doon School in the year 2009. He went on to study Arts from St. Stephen's College, New Delhi.
∼
As a child, Vivaan used to draw and write comic books.
∼
Vivaan has participated in the plays of his parents' theatre group Motley since childhood. At the young age of seventeen, Vivaan single-handedly adapted Guy Ritchie's Lock, Stock and Two Smoking Barrels" into a 30-minute skit for his school's inter-house competition and for this feat, he was awarded the Best Director and the skit fetched him the Best Play Award.
∼
Starting out young, Vivaan has acted in plays by writers as diverse as Shakespeare, Premchand, Bertolt Brecht, George Bernard Shaw, Stephen Leacock, and Ismat Chughtai.
∼
Vivaan Shah started acting in movies at the age of twenty with 7 Khoon Maaf, then acted in Happy New Year, Bombay Velvet and Laali ki Shaadi Mein Laddoo Deewana.  His two upcoming movies are Coat and Abhi Na Jao Chhod Kar.
∼
Being an experimental writer, Vivaan has written a series of Horror and science fiction short stories, one of which titled 'Entombed' was published in the Hindu Business Line: BLInk fiction magazine. Vivaan has also written academic essays about film history on filmmakers like Fritz Lang, Raoul Walsh, Sam Peckinpah, Ken Russell, and Roger Corman, about actors like James Cagney and Jim Carrey. The essays are available online on the blogs Cafe Dissensus and A Potpourri of Vestiges.
∼
Vivaan's literary influences are multi-faceted, just like him and include Edgar Allan Poe, Raymond Chandler, Jim Thompson, Damon Runyon, Joseph Conrad, Premchand and Kader Khan.
∼
Vivaan is the younger son of the veteran actors Ratna Pathak and Naseeruddin Shah.
---
Don't miss out on his debut novel, as Vivaan has put all his creative energies in this endeavour and this one promises to be a nailbiting read! Set against the backdrop of a low-life Mumbai that comes alive at night, Living Hell is a fast-paced noir murder mystery with dark humour and an accidental hero.