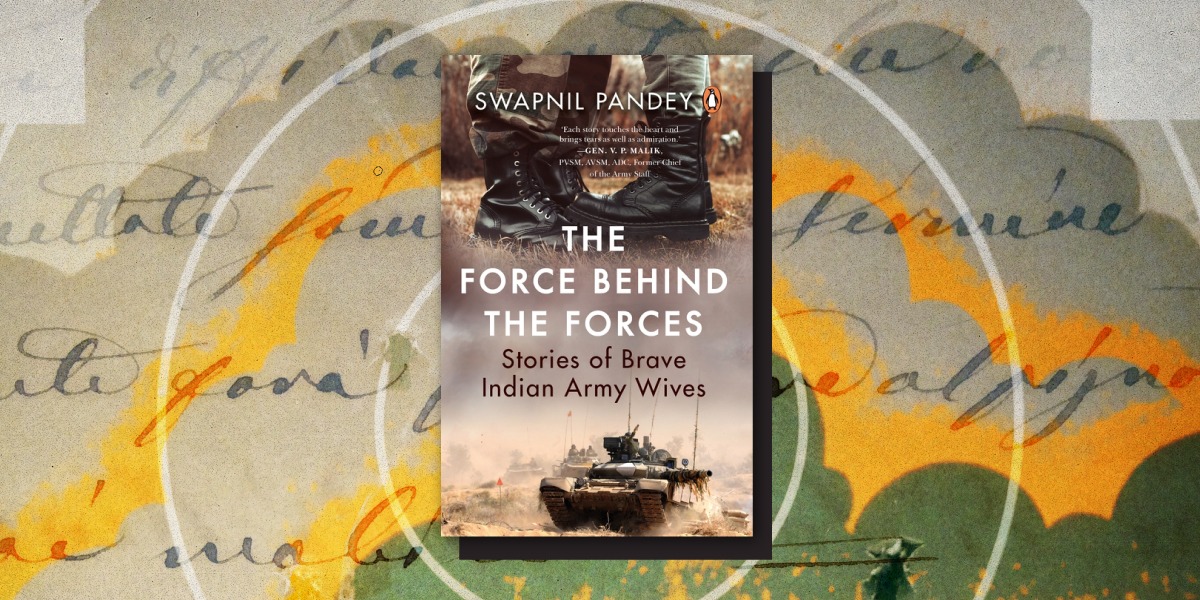 The term 'widow' is said to have its roots in the Sanskrit word vidhuh meaning lonely, bereft and solitary. Widowhood marks a drastic shift, characterised by an air of despondency and melancholia. The weight this word carries pulls down the spirits and hopes of a living body until it burns down into ashes, literally and figuratively. The ripples of widowhood reverberate through the rest of the women's life.
However, many women find their way back to life. They don't give up, even when they're shattered.
Here's an excerpt from Swapnil Pandey's The Force Behind the Forces about Priya, whose world, as she had known, had collapsed.
*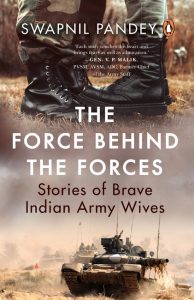 A crushed and grieving Priya sat at an awkward angle, jammed into a small corner of the room. She was forcing herself to face the people around. There was an ocean of them. It was the funeral of a soldier killed in action after all. And many of his companions regarded him with feeling, almost religious devotion. Naik Amit Sharma, the lad who had been killed in action, was the pride of the family. A few children ran around, but Priya could not see her five-year-old daughter—Khwaish. She did not bother to locate her either. Her world, as she had known it, had just collapsed. The atmosphere was mournful. Female relatives were howling and tearing their hair. There was also deep silence during mealtime in the house of mourning. Nothing mattered now, not even her existence. It was confusing.
She wanted to lie down and mourn in silence, away from all the people, but it was not possible. She had to sit there and be tagged as a 'bechari'. Her mother reached out to embrace her. She didn't know whether to console her or to cry on her shoulder herself. Priya looked at her wrinkled face. Her mother had begun to look several years older within a span of a few days.
The voices grew in intensity; the incessant whispers swung between viciousness and apathy:
'Ma-beti dono widhwa hai. Kya naseeb leke aayi hai bechari. [Mother and daughter both are widows. What horrible destiny.]'
'Paise kisko milne hain? Biwi ko ya ladke ki ma ko? [Who will get the money? The wife or the boy's mother?]'
'Widhwa ho gayi bechari, ab kya karegi paison ka?
[The poor woman is a widow now. What will she do with the money?]'
'Bhari jawani me widhwa, baap bhi nahi hai. Beti bhi hai. Bhagwan na dikhaye aise din kisi jo. Bechari. [She's been widowed so young. She has no father to turn to either. An she has a little daughter besides. Nobody should have such a fate. Poor woman.]'
'Iski ma ko dekh, kya karegi aab? Natini bhi itni choti hai. [Look at her mother. What will she do now? Her granddaughter too is so young.]'
She swallowed every remark and rubbed her hands in her lap—desperately. Her eyes were bloodshot; she looked as tired as she felt—dishevelled hair and dark circles beneath her blazing black eyes. She had not just lost her husband—the one she loved with all her heart—but her existence as well. It was a brutal realization that left her devastated, and pushed her from hope to despair within thirteen days.
The 'Terahvin' marks the end of the mourning period which lasts thirteen days from the day of the cremation of the deceased. Those thirteen days are meant for the rituals performed for the sake of salvation of the departed soul. These thirteen days provided a lot of time to Priya to mourn. She felt alone and depressed, and even howled at nights remembering Amit—who had promised to walk beside her for the next seven lives.
Priya knew this was not salvation. Shattered, she would lie down on the bed and stare at the flame in the lantern. Sometimes she looked in the mirror, scrubbed her face vigorously, panicked, and wondered in utter dismay—why her? Sometimes she would wake up panting in her damp sari, from the nightmares of her dead husband. But what troubled her the most was the consistent taunts from the people that shrunk her dignity. People forgot she was not just a widow, but a flesh-and-blood person. Suddenly, not only her own identity but the identities of her mother and her daughter were also forgotten. They were not persons any more, but rather a bunch of weak, meaningless women, not eligible for a respectable social status.
The women did not see a grieving young woman, rather a widow, a 'bechari' who had almost lost the right to live as a free citizen. Priya lived in a society surrounded by endless myths and stigmas. She certainly did not belong to the progressive class, but came from a conservative background where women lived in shackles and under limitations. Her resources were also limited, and so was her financial condition.
Cruel remarks thrown casually at her made her life miserable, and the mourning almost intolerable. There was also a point when she felt she was losing the will to live, but her beautiful five-year-old daughter, Khwaish, whom the couple had named with hope and happiness when she was born three years after their marriage, on 16 July 2007, helped her cope. It was as if all their wishes had been fulfilled with her arrival, and their life was complete.
**
Read The Force Behind the Forces to find out if Priya succumbed to her destiny and grief or she decided not to give up.