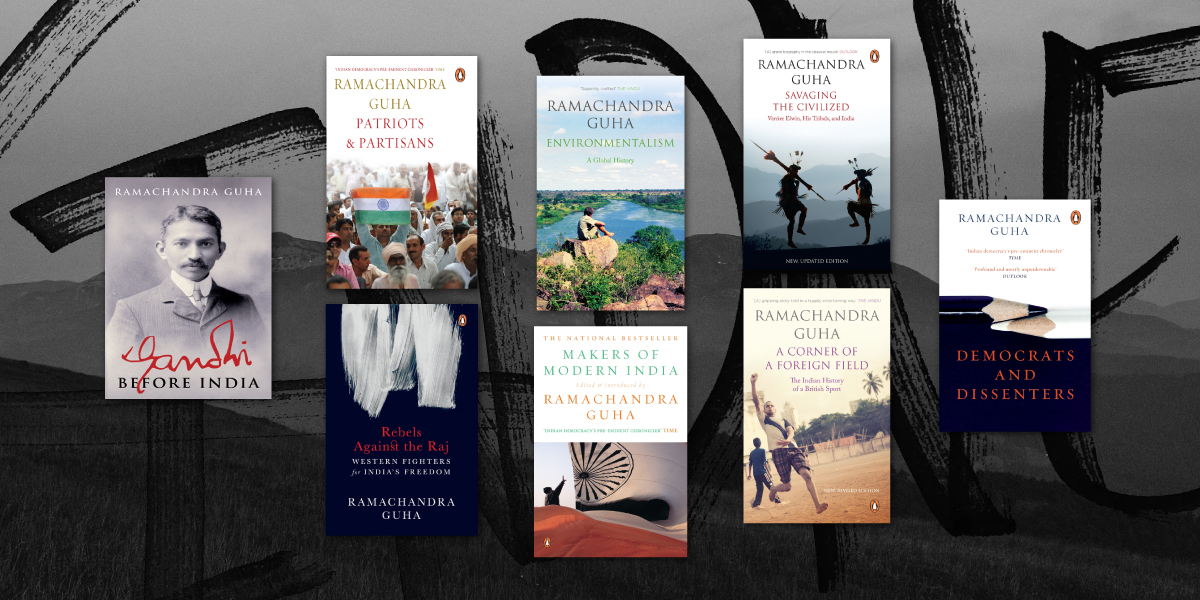 An Indian historian whose research interests include the vast realms of social, political, contemporary, environmental and cricket history, Ramachandra Guha is one of the most important writers of the history of modern India.
Since you're here, you are either a reader of his texts, an admirer of his work or know him for his political beliefs and love for Mahatma Gandhi.
His latest book, Rebels Against the Raj, stands as an iconoclast in the line of usual history books, telling the stories of 7 foreigners who fought for India's independence. It's an interesting, thrilling, and informative read and opens your eyes to the plethora of history that remains hidden from us till date and is brought to our eyes through the efforts of incredible historians like Guha.
We're aware that it can be quite a daunting task to decide how to step into the majestic world of Ramachandra Guha. This is exactly why we thought we'd bring you a list on how to start reading the legendary writer's works.
Rebels Against the Raj
Rebels Against the Raj tells the story of seven people who chose to struggle for a country other than their own: foreigners to India who across the late 19th to late 20th century arrived to join the freedom movement fighting for independence from British colonial rule. This book tells their stories, each renegade motivated by idealism and genuine sacrifice; each connected to Gandhi, though some as acolytes where others found endless infuriation in his views; each understanding they would likely face prison sentences for their resistance, and likely live and die in India; each one leaving a profound impact on the region in which they worked, their legacies continuing through the institutions they founded and the generations and individuals they inspired.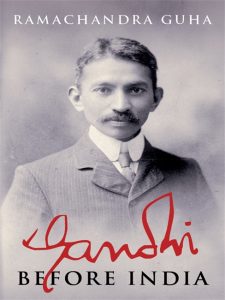 Gandhi Before India
In 1893, when Mohandas Gandhi set sail for South Africa, he was a briefless lawyer who had failed to establish himself in India. In this remarkable biography, Ramachandra Guha argues that the two decades that Gandhi spent in the diaspora were the making of the Mahatma. It was here that he forged the philosophy and techniques that would ultimately destroy the British Empire.
Based on archival research in four continents, this book explores Gandhi's experiments with dissident cults, his friendships and enmities, and his failures as a husband and father.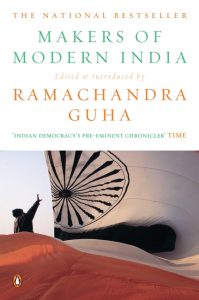 Makers of Modern History
Here, Guha profiles nineteen Indians whose ideas had a defining impact on the formation and evolution of our republic and presents rare and compelling excerpts from their writings and speeches. These men and women were not only influential political activists-they also wrote with eloquence, authority and deliberation as they reflected on what Guha describes in his illuminating prologue as 'the most contentious times in the most interesting country in the world'. Their writings take us from the subcontinent's first engagement with modernity in the nineteenth century, through the successive phases of the freedom movement, on through the decades after Independence. This book highlights little-known aspects of major figures in Indian history like Tagore and Nehru; it also rehabilitates thinkers who have been unjustly forgotten, such as Tarabai Shinde and Hamid Dalwai.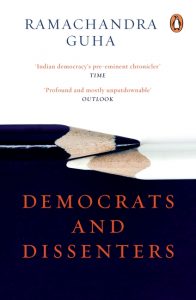 Democrats and Dissenters
A collection of essays, this book is a work of rigorous scholarship on topics of compelling contemporary interest, written with elegance and wit.
It covers a wide range of themes: from the varying national projects of India's neighbours to political debates within India itself, from the responsibilities of writers to the complex relationship between democracy and violence. It has essays critically assessing the work of Amartya Sen and Eric Hobsbawm, commentaries on the tragic predicament of tribals in India–who are, as Guha demonstrates, far worse off than Dalits or Muslims, yet get a fraction of the attention–and on the peculiar absence of a tradition of conservative intellectuals in India.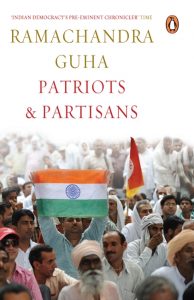 Patriots and Partisans
In this wide-ranging and wonderfully readable collection of essays, Guha defends the liberal centre against the dogmas of left and right, and does so with style, depth, and polemical verve. The book begins with a brilliant overview of the major threats to the Indian Republic. Other essays turn a critical eye on Hindutva, the Communist left, and the dynasty-obsessed Congress party.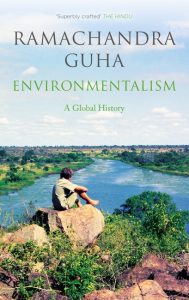 Environmentalism: A Global History 
In this book, Ramachandra Guha, draws on many years of research in three continents. He details the major trends, ideas, campaigns and thinkers within the environmental movement worldwide. Among the thinkers he profiles are John Muir, Mahatma Gandhi, Rachel Carson, and Octavia Hill; among the movements, the Chipko Andolan and the German Greens.
Environmentalism: A Global History documents the flow of ideas across cultures, the ways in which the environmental movement in one country has been invigorated or transformed by infusions from outside. It interprets the different directions taken by different national traditions, and also explains why in certain contexts (such as the former Socialist Bloc) the green movement is marked only by its absence. Massive in scope but pointed in analysis, written with passion and verve, this book presents a comprehensive account of a significant social movement of our times, and will be of wide interest both within and outside the academy.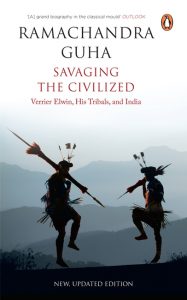 Savaging the Civilized
Verrier Elwin, His Tribals, And India
This evocative and beautifully written book brings to life one of the most remarkable figures of twentieth-century India. Verrier Elwin (1902-64) was an anthropologist, poet, Gandhian, hedonist, Englishman, and Indian.
Savaging the Civilized reveals a many-sided man, a friend of the elite who was at home with the impoverished and the destitute; a charismatic charmer of women who was comfortable with intellectuals such as Arthur Koestler and Jawaharlal Nehru; an anthropologist who lived and loved with the tribes yet who wrote literary essays and monographs for the learned.
Savaging the Civilized is both biography and history, an exploration through Elwin's life of some of the great debates of our times, such as the impact of economic development, and cultural pluralism versus cultural homogeneity.
A Corner of a Foreign Field
The Indian History of a British Sport
A Corner of a Foreign Field seamlessly interweaves biography with history, the lives of famous or forgotten cricketers with wider processes of social change. C. K. Nayudu and Sachin Tendulkar naturally figure in this book, but so, too, in unexpected ways, do B. R. Ambedkar, Mahatma Gandhi, and M. A. Jinnah. The Indian careers of those great British cricketers, Lord Harris and D. R. Jardine, provide a window into the operations of Empire. The remarkable life of India's first great slow bowler, Palwankar Baloo, provides an arresting new perspective on the struggle against caste discrimination. Later chapters explore the competition between Hindu and Muslim cricketers in colonial India and the destructive passions now provoked when India plays Pakistan.
Out of these phenomenal and varied choices, which is going to be your next read?