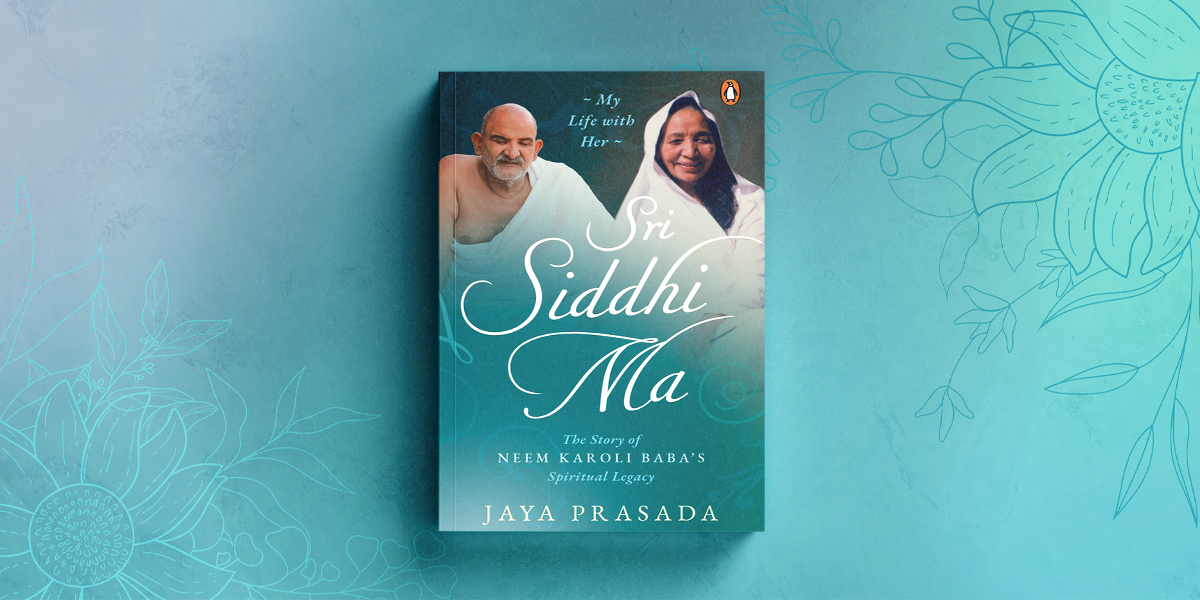 Whether or not one believes in miracles, some legacies are nothing short of magic on earth. One such life is that of Neem Karoli Baba and his teachings which were carried on by Sri Siddhi Ma.
The following excerpt from Sri Siddhi Ma entails the stories and anecdotes which make up the folkloric profile of Neem Karoli Baba.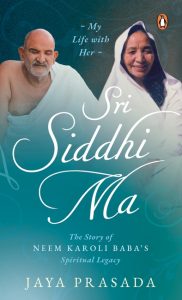 *
Dressed in a simple white dhoti, with a blanket or a cotton sheet for a wrap-around, Maharaj ji shunned any insignia which would set him apart as a saint or a sadhu. Many a time, as he reclined on his takhat, visitors would walk up to him and ask where they could meet Neem Karoli Baba. His simple reply used to be, "Main koi Baba ko nahi janta. Hanuman ji ke mandir me unse prarthna karo." I do not know any Baba! Go to the Hanuman temple and pray to him. On other occasions, he would loudly proclaim, "Main kuch nahi janta. Main toh prasad vala Baba hoon." I do not know anything. I am the Baba who gives prasad!

Baba Neem Karoli, also known as Baba Neeb Karauri, was perhaps the most elusive embodiment of divinity in human form. Accepted and revered as the incarnation of Sri Hanuman, the son of "Pawan" – the god of wind – Maharaj ji too had the attributes of the wind. Sometimes he could be a gentle soothing whiff; at other moments, a hurricane, a whirlwind. But always the bestower of life-giving breath. Nothing could bind him, no one could define him. As we devotees believe, he had no beginning, he has no end. "There can be no biography of him," wrote his renowned disciple Dr Richard Alpert, later known as the devotee Ram Dass, in his book Miracle of Love. "Facts are few, stories many. He seems to have been known by different names in many parts of India, appearing and disappearing through the years."

Named Lakshmi Narayan at birth, in the early 1900s, Maharaj ji left his native village of Akbarpur in Uttar Pradesh as a wandering sadhu, when he was only eleven years old. As he travelled to various parts of India, he came to be known by different names. For instance, he was known as Tallaia-wale Baba in Gujarat. This was because in Babania he was seen performing spiritual sadhana under the waters of a small lake, where his temple now stands. The women of the village, with brass pitchers on their heads and veils drawn over their faces, would go to the lake to draw water and would often spot a young mendicant on the shore. On seeing them, Baba would dive into the water and remain submerged for prolonged periods.

Also known as Tikonia-wale Baba and Handi-wale Baba over the years, Maharaj ji then returned home to lead a householder's life for a few years, after which he left home again. Later, he was known as Baba Lachman Dass in the remote areas of western Uttar Pradesh. Eventually, after his stay in the village of Neem Karoli, he came to be known as Neem Karoli Baba. No one can tell which way the wind blew – but it appears that in the 1940s, from the plains of Uttar Pradesh, Maharaj ji proceeded to the mountains of Kumaon. And with his arrival, the hills began to soon be dotted with Hanuman temples.

An oft-asked question is: who was Neem Karoli Baba? Was he a mystic, an ascetic who aspired for and achieved the highest powers, the siddhis? Was he one of those miracle-sadhus so abundant in India?  Or just a grandfather-figure in the homes he visited, fondly called "Hanuman buju" by the children? These varied questions perhaps have varied answers, for Maharaj ji excelled in the art of deluding aspirants the moment they got a glimpse of even a tiny ray of his infinite spiritual depth. 

If put to me, this question would have a simple answer: Maharaj ji was divine love incarnate.
*
Get your copy of Sri Siddhi Ma from the nearest bookstore or head to Amazon to order.