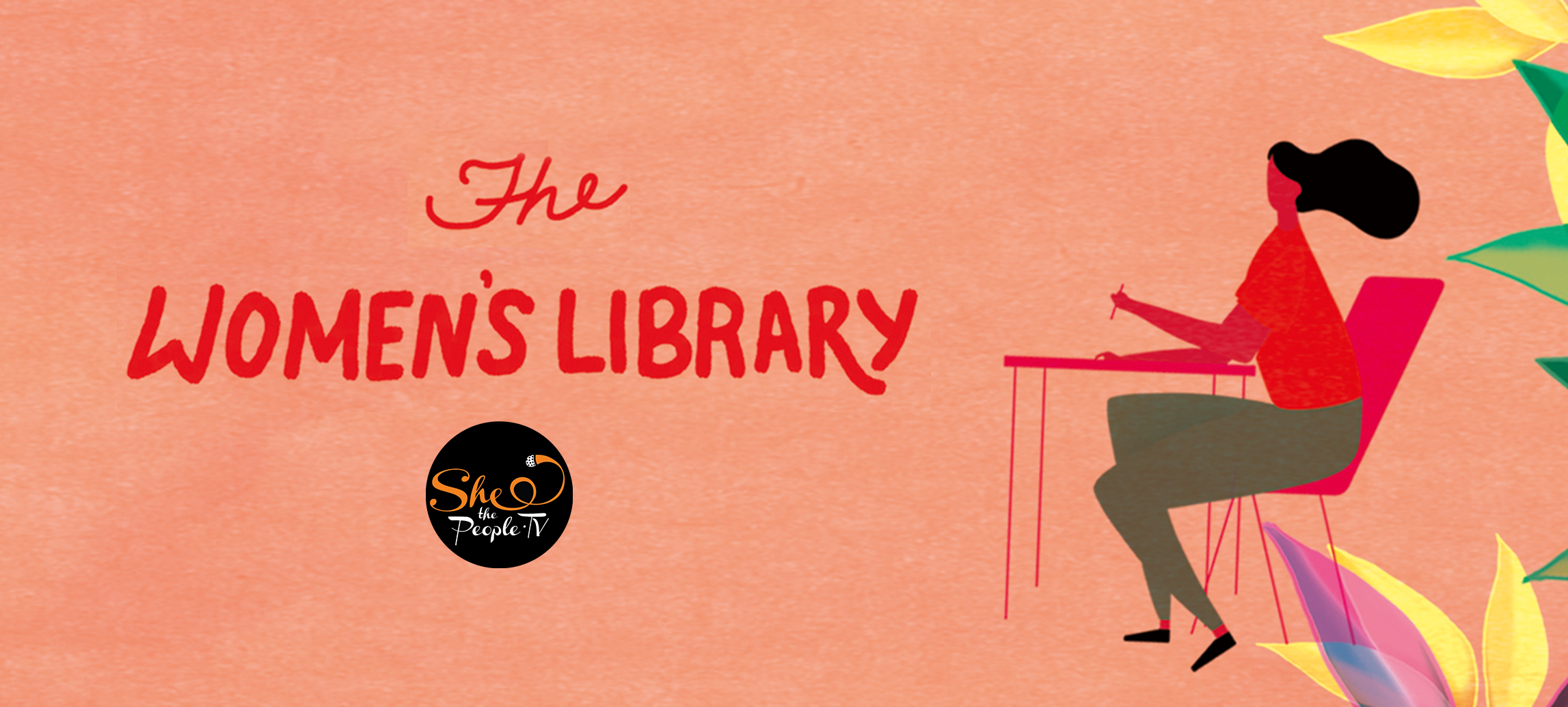 "If you want something said, ask a man; if you want something done, ask a woman."

Margaret Thatcher
This Women's Day, get inspired by the women who make it happen. Penguin presents a list of books by women, about women who inspire for men, women and children of all ages. Take a look!
---
The Women's Courtyard by Khadija Mastoor
Set in the 1940s, with Partition looming on the horizon, The Women's Courtyard cleverly brings into focus the claustrophobic lives of women whose entire existence was circumscribed by the four walls of their homes, and for whom the outside world remained an inaccessible dream. Daisy Rockwell's elegant and nuanced translation captures the poignance and power of Khadija Mastur's inimitable voice.
Priya by Namita Gokhale
In this wickedly funny, occasionally tender, book, Namita Gokhale resurrects some unforgettable characters from her 1984 cult bestseller Paro, and plunges them neck-deep into Delhi's toxic waste of power, money and greed.
A Girl like That by Tanaz Bhathena
This beautifully written debut novel from Tanaz Bhathena reveals a rich and wonderful new world to readers; tackles complicated issues of race, identity, class and religion; and paints a portrait of teenage ambition, angst and alienation that feels both inventive and universal.
That Long Silence by Shashi Deshpande
Shashi Deshpande gives us an exceptionally accomplished portrayal of a woman trying to erase a 'long silence' begun in childhood and rooted in herself and in the constraints of her life.
This Wide Night by Sarvat Hasin
In the quietly seething world of This Wide Night, Virgin Suicides meets Little Women in Pakistan. Moving from Karachi to London and finally to the rain-drenched island of Manora, here is a compelling new novel from the subcontinent—and a powerful debut to watch.
Empress: The Astonishing Reign of Nur Jahan by Ruby Lal
Acclaimed historian Ruby Lal uncovers the rich life and world of Nur Jahan, rescuing this dazzling figure from patriarchal and orientalist cliches of romance and intrigue, while giving a new insight into the lives of the women and the girls during the Mughal Empire, even where scholars claim there are no sources. Nur's confident assertion of authority and talent is revelatory. In Empress, she finally receives her due in a deeply researched and evocative biography that awakens us to a fascinating history.
A Gujarat Here, A Gujarat There by Krishna Sobti
Part novel, part memoir, part feminist anthem, A Gujarat Here, A Gujarat There is not only a powerful tale of Partition loss and dislocation but also charts the odyssey of a spirited young woman determined to build a new identity for herself on her own terms.
A Murder on Malabar Hill by Sujata Massey
Bombay, 1921. Intrepid and intelligent, young Perveen Mistry joins her father's prestigious law firm to become one of India's first female lawyers. Her tumultuous past also makes her especially devoted to championing and protecting women's rights.
Aftertaste by Namita Devidayal
Diwali, 1984. Mummyji, the matriarch of a mithai business family, lies comatose in a hospital in Bombay. Surrounding her are her four children: the weak, ineffectual Rajan Papa who is desperately in need of cash; Samir, the dynamic head of the business with an ugly marriage and a demanding mistress; Suman, the spoilt beauty of the family who is determined to get her hands on her mother's best jewels; and Saroj, the unlucky sister, who has always lived in her shadow. Each of them wants Mummyji to die . . .
Requiem in Raga Janki by Neelam Saran Gour
Based on the real-life story of Hindustani singer Janki Bai Ilahabadi (1880-1934), Requiem in Raga Janki is the beautifully rendered tale of one of India's unknown gems. Moving from Hindustani classical music's earliest times to the age of the gramophone, from Tansen's mysticism to Hassu Khan's stringent opposition of recordings, this is a novel that brings to life a golden era of music through the eyes of a gifted performer.
The Runaways by Fatima Bhutto
Anita Rose lives in a concrete block in one of Karachi's biggest slums, languishing in poverty with her mother and older brother. On the other side of Karachi lives Monty, whose father owns half the city. And far away in Portsmouth, Sunny fits in nowhere. These three disparate lives will cross paths in the middle of a desert, a place where life and death walk hand-in-hand, and where their closely guarded secrets will force them to make a terrible choice.
The Pakistani Bride by Bapsi Sidhwa
Zaitoon, an orphan, is adopted by Qasim, who has left the isolated hill town where he was born and made a home for the two of them in the glittering, decadent city of Lahore. This is a The Pakistani Bride novel on women, tribals and contemporary politics.
Seeing like a Feminist by Nivedita Menon
For Nivedita Menon, feminism is not about a moment of final triumph over patriarchy but about the gradual transformation of the social field so decisively that old markers shift forever. From sexual harassment charges against international figures to the challenge that caste politics poses to feminism, from feminist dilemmas regarding commercial surrogacy to the Shah Bano case, from queer politics to domestic servant's unions to the Pink Chaddi campaign, from the ban on the veil in France to the attempt to impose skirts on international women badminton players, Menon insists that feminism complicates the field irrevocably.
What We Talk About When We Talk About Rape By Sohaila Abdulali
Writing from the viewpoint of a survivor, writer, counsellor and activist, and drawing on three decades of grappling with the issue personally and professionally and her work with hundreds of survivors, Sohaila Abdulali looks at what we-women, men, politicians, teachers, writers, sex workers, feminists, sages, mansplainers, victims and families-think about rape and what we say.
The Shooting Star by Shivya Nath
Shivya Nath quit her corporate job at age twenty-three to travel the world. With its vivid descriptions, cinematic landscapes, moving encounters and uplifting adventures, The Shooting Star is a travel memoir that maps not just the world but the human spirit.
Red Lipstick by Laxmi
The world keeps taunting him as girlish but the fact is that, biologically, he is a boy. And, he is always attracted to guys. Is Laxmi both a man and a woman? Or, perhaps, neither a man nor a woman? In this fascinating narrative Laxmi unravels her heart to tell the stories of the men-creators, preservers, lovers, benefactors, and abusers-in her life. Racy, unapologetic, dark and exceptionally honest, these stories open a window to a brave new world.
Small Acts of Freedom by Gurmehar Kaur
This is the story of three generations of strong, passionate single women in one family, women who have faced the world on their own terms. With an unusual narrative structure that crisscrosses elegantly between the past and the present, spanning seventy years from 1947 to 2017, Small Acts of Freedom is about courage. It's about resilience, strength and love.
Cyber Sexy by Richa Kaul Padte
In this intrepid, empathetic and nuanced account of the sexual shopping cart that is the internet today, Richa Kaul Padte takes readers on an intimate tour of online sex cultures. From camgirls to fanfiction writers, homemade videos to consent violations, Cyber Sexy investigates what it means to seek out pleasure online.
Three Thousand Stitches by Sudha Murthy
So often, it's the simplest acts of courage that touch the lives of others. Sudha Murty-through the exceptional work of the Infosys Foundation as well as through her own youth, family life and travels-encounters many such stories . . . and she tells them here in her characteristically clear-eyed, warm-hearted way.
Mrs Funnybones by Twinkle Khanna
Full of wit and delicious observations, Mrs Funnybones captures the life of the modern Indian woman—a woman who organizes dinner each evening, even as she goes to work all day, who runs her own life but has to listen to her Mummyji, who worries about her weight and the state of the country.
Twenty Nine Going on Thirty by Andaleeb Wajid
Free-spirited Farida, shy Namrata, feisty Mini and Priya are brought together by family drama, boy trouble, and the fast-approaching birthdays. As they navigate love and friendships, they realize there's a difference between growing up and growing old . . .
The Perils of Being Moderately Famous by Soha Ali Khan
The Perils of Being Moderately Famous takes us through some of the most poignant moments of Soha's life-from growing up as a modern-day princess and her days at Balliol College to life as a celebrity in the times of social media culture and finding love in the most unlikely of places-all with refreshing candour and wit.
Feminist Rani by Shaili Chopra and Meghna Pant
Feminist Rani is a collection of interviews with path-breaking and fascinating opinion leaders. These are women and men who have advocated gender equality and women's rights through their work. These compelling conversations provide a perspective on the evolving concept of feminism in an age when women are taking charge and leading the way.
Don't Lose Your Mind, Lose Your Weight by Rujuta Diwekar
Don't Lose Your Mind, Lose Your Weight has revolutionized the way Indians think about food and their eating habits. Funny, easy to read and full of great advice, it argues that we should return to our traditional eating roots (yes, ghee is good for you), nutrients are more important than calories (cheese over biscuits) and, most importantly, the only way to lose weight is to keep eating.
Changemakers by Gayatri Rangachari Shah and Mallika Kapur
This book tells the story of twenty incredible women, many with no prior connections in the industry, who have carved successful careers despite significant challenges. They often work away from the public gaze-as studio heads, producers, directors, make-up artists, stylists, script writers, lyricists,editors, choreographers, stunt artists, set designers, and in the many other jobs that support the making of a movie. These women deserve to be applauded and their journeys acknowledged, as they transform Bollywood and in the process, create a new India.
Daughters of Legacy by Rinku Paul and Puja Singhal
Chosen from a wide cross section in terms of scale of business, roles and hierarchy these women have not only kept the legacies alive but have also gone on to carve a niche for themselves as individuals beyond their famous last names. Clearly for all of them legacy is far more than mere inheritance.
The Two Minute Revolution by Sangeeta Talwar
Insightful and packed with fascinating examples-from creating and launching Maggi Noodles to spearheading the highly effective Jaago Re campaign for Tata Tea-this book suggests tried and trusted strategies for building extraordinary brands.
Healed by Manisha Koirala
Healed is the powerful, moving and deeply personal story of actor Manisha Koirala's battle against ovarian cancer. From her treatment in the US and the wonderful care provided by the oncologists there to how she rebuilt her life once she returned home, the book takes us on an emotional roller-coaster ride through her many fears and struggles and shows how she eventually came out triumphant.
I Owe You One by Sophie Kinsella
Fixie, the protagonist in Sophie Kinsella's new standalone, I Owe You One, can't help herself from fixing things…she just has to put things right. It's how she got her nickname, after all.
After saving a stranger's laptop from certain disaster, he scribbles her an IOU, as a thank you. Fixie never intends to call in the favour. That is, until her teenage crush comes back into her life and needs her help. She turns to the stranger, Sebastian, and soon the pair are caught up in a series of IOUs.
Becoming by Michelle Obama
In a life filled with meaning and accomplishment, Michelle Obama has emerged as one of the most iconic and compelling women of our era. With unerring honesty and lively wit, she describes her triumphs and her disappointments, both public and private, telling her full story as she has lived it – in her own words and on her own terms. Warm, wise, and revelatory, Becoming is the deeply personal reckoning of a woman of soul and substance who has steadily defied expectations – and whose story inspires us to do the same.
The Handmaid's Tale by Margaret Atwood
Offred is a Handmaid in The Republic of Gilead, a religious totalitarian state in what was formerly known as the United States. She is placed in the household of The Commander, Fred Waterford – her assigned name, Offred, means 'of Fred'. She has only one function: to breed. If Offred refuses to enter into sexual servitude to repopulate a devastated world, she will be hanged. Yet even a repressive state cannot eradicate hope and desire.
Lean In by Sheryl Sandberg
Many intelligent women tend to leave their professional careers and become homemakers for various reasons. One of the vital reasons is that women find it impossible to balance the growing career pressure and meeting increasing family demands. Sheryl Sandberg, in this book 'Lean In: Women, Work and the Will to Lead' provides solution to this issue and guides women on how to find the perfect balance in life.
Normal People by Sally Rooney
This is an exquisite love story about how a person can change another person's life – a simple yet profound realisation that unfolds beautifully over the course of the novel. It tells us how difficult it is to talk about how we feel and it tells us – blazingly – about cycles of domination, legitimacy and privilege. Alternating menace with overwhelming tenderness, Sally Rooney's second novel breathes fiction with new life.
Good Night Stories For Rebel Girls
Illustrated by sixty female artists from every corner of the globe, Good Night Stories for Rebel Girls introduces us to one hundred remarkable women and their extraordinary lives, from Ada Lovelace to Malala, Amelia Earhart to Michelle Obama. Empowering, moving and inspirational, these are true fairy tales for heroines who definitely don't need rescuing.
Milkman by Anna Burns
In this unnamed city, to be interesting is dangerous. Middle sister, our protagonist, is busy attempting to keep her mother from discovering her maybe-boyfriend and to keep everyone in the dark about her encounter with Milkman. Milkman is a tale of gossip and hearsay, silence and deliberate deafness. It is the story of inaction with enormous consequences.
The Girl Who Went to the Stars by Ishita Jain and Naomi Kundu
The Girl Who Went to the Stars and Other Extraordinary Lives is a collection of incredible stories that teach passion and courage. These Indian women followed their dreams, however difficult they seemed, and showed us that we can be anything we want to be.
---