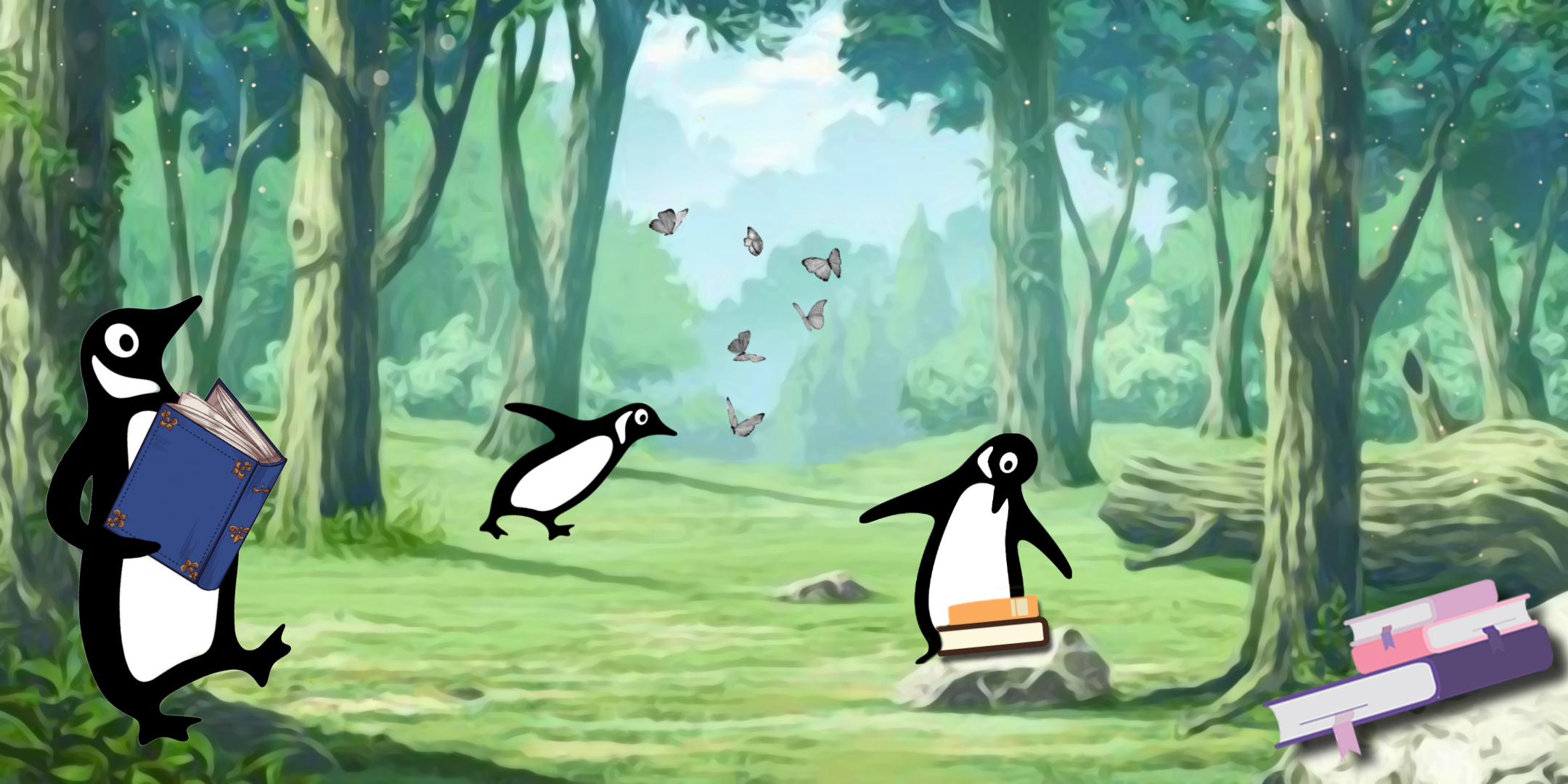 On this World Environment Day, explore our carefully curated list of eco-friendly recommendations to create a greener future and preserve our beautiful planet Earth. Grab a copy and join the global movement. Happy World Environment Day!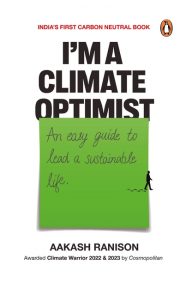 Whenever climate change as a topic pops up in a conversation, someone ends the conversation with 'What can I do about it?' I'm A Climate Optimist is the answer to those all, what can I dos. Covering all the aspects of day-to-day life like food, textile, transportation, tourism, beauty, home, education, business, etc along with Industry specific expert comments. Get hold of this June release to learn the art of making our planet more liveable and sustainable.
Get hold of this book to learn the art of making our planet more liveable and sustainable.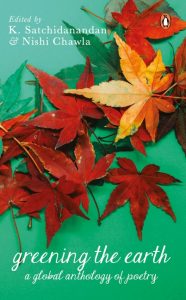 Greening the Earth is a rare anthology that brings together global poetic responses to one of the major crises faced by humanity in our time: environmental degradation and the threat it poses to the very survival of the human species. Poets from across the world respond here in their diverse voices-of anger, despair, and empathy to the present ecological damage prompted by human greed, pray for the re-greening of our little planet and celebrate a possible future where we live in harmony with every form of creation.
In a world where carbon emissions and climate financing are rightly rising up the agenda, there exists another catastrophe that is often overlooked but just as dire-the global collapse of our ecosystems. Siddarth Shrikanth's The Case for Nature presents a compelling vision for tackling this other crisis by rethinking our relationship with nature in economic, social, and even personal terms.
The Case for Nature is a must-read for anyone seeking to understand how nature can help us forge a more sustainable future and what they can do to contribute to this vision.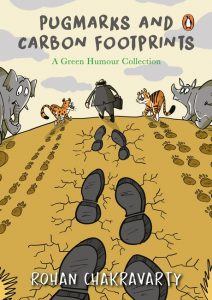 Pugmarks and Carbon Footprints is a collection of gag cartoons and comic strips based exclusively on wildlife and nature. Staying true to their theme, the cartoons and comics in the book will speak about wildlife, ecology, interesting trivia about the lives of wild animals, and how the lives of these creatures are entwined with ours. Other than providing some much needed comic relief during environmental doomsday, the book will equip the reader with snippet-sized information about environmental issues in an easily palatable manner.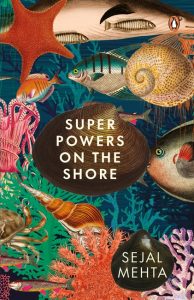 The Indian coastline hosts some magnificent intertidal species: solar-powered slugs, escape artist octopuses, venomous jellies, harpooning conus sea snails, to name just a few. It is as biodiverse as a forest wildlife safari, and twice as secretive. From bioluminescence and advanced sonic capabilities to camouflage and shape-shifting, these cloaked assassins are capable of otherworldly skill. Superpowers on the Shore by Sejal Mehta is a dazzling, assured look at some of the creatures with whom we share our world, our water, our monsoons, our beaches, and the sandcastles therein.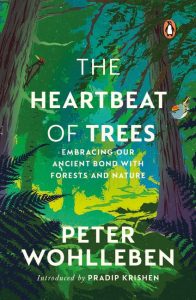 In The Heartbeat of Trees, renowned forester Peter Wohlleben draws on new scientific discoveries to show how humans are deeply connected to the natural world. In an era of cell-phone addiction, climate change and urban life, many of us fear that we've lost our connection to nature. But Wohlleben is convinced that the age-old ties linking humans to the forest remain alive and intact. Drawing on science and cutting-edge research, The Heartbeat of Trees reveals the profound interactions humans can have with nature, exploring the language of the forest, the consciousness of plants and the eroding boundary between flora and fauna.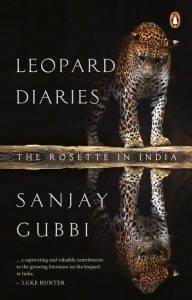 In Leopard Diaries: The Rosette in India, Sanjay Gubbi, who has studied and documented the leopard for nearly a decade, gives us a close look at this fascinating creature. From detailing its food habits to throwing new light on how the young are reared, from offering suggestions on tackling leopard-human conflict to imagining the future of this arresting animal, this book is a 360-degree view of the leopard, its ecological context, its fraught relationship with the human world, and how wildlife and human beings can find a way to co-exist.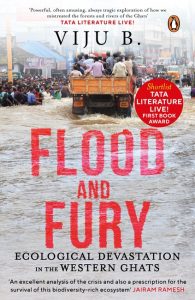 The floods that devastated large parts of Kerala in 2018 were not an isolated, freak phenomenon; rather, they signalled something graver-the ecological devastation of the Western Ghats. Travelling in this region, documenting the devastating large-scale mining, quarrying, deforestation and mismanagement of water resources, at the same time mapping its culture, history and ecology, Viju B. investigates the crisis in the Western Ghats and suggests policy measures urgently required to mitigate it.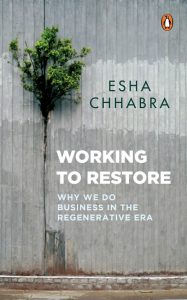 Journalist Esha Chhabra draws on her decades of reporting to explore the nuanced realities and promise of regenerative business operations.
Working to Restore examines revolutionary approaches in nine areas: agriculture, waste, supply chain, inclusivity for the collective good, women in the workforce, travel, health, energy, and finance. The companies profiled are solving global issues: promoting responsible production and consumption, creating equitable opportunities for all, encouraging climate action, and more. Chhabra highlights how their work moves beyond the greenwashed idea of 'sustainability' into a new era of regeneration and restoration.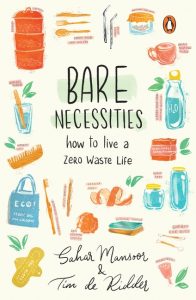 Bare Necessities is your one-stop guide on how to move towards a more sustainable lifestyle in India. Filled with activities, insights, recipes, tips and how-to guides, it is a must-read for anyone wanting to make a positive change in their life and in the environment.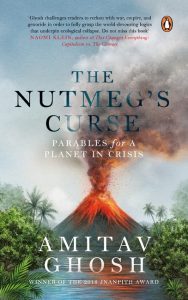 Written against the backdrop of the pandemic and the Black Lives Matter protests, and interweaving discussions on everything from climate change, the migrant crisis, and the animist spirituality of indigenous communities around the world, The Nutmeg's Curse offers a sharp critique of Western society, and reveals the profoundly remarkable ways in which human history is shaped by non-human forces.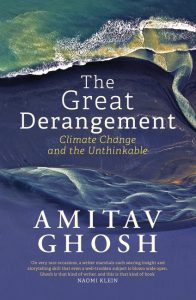 In The Great Derangement, a groundbreaking return to non-fiction, Ghosh examines our inability-at the level of literature, history and politics-to grasp the scale and violence of climate change. The climate crisis asks us to imagine other forms of human existence-a task to which fiction, Ghosh argues, is the best suited of all forms. The Great Derangement serves as a brilliant writer's summons to confront the most urgent task of our time.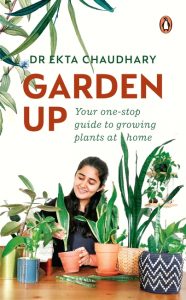 YouTube sensation Ekta Chaudhary has been teaching gardening to her millions of followers, and for the first time, she is putting it all down in an easy-to-use, fun and simple beginner's guide to growing plants at home. Rich in information on the amount of light plants need, the kind of soil to use and plants that can thrive indoors and outdoors, with answers to all 'silly' questions, Garden Up will gift anyone a green thumb.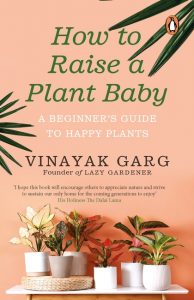 Written for all plant parents trying to raise their plant babies in an urban setting, How To Raise A Plant Baby is built on basic principles that keep plants healthy and covers all topics that any plant parent need to know-how to prepare their space, how to choose the right plants for their home, how to care for the plants and keep them happy and how to get family and friends started with plants of their own.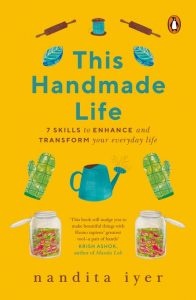 This Handmade Life is all about finding a passion and becoming really good at it. Divided into seven sections-baking, fermenting, self-care, kitchen gardening, soap-making, spices and stitching-this book tells us it is all right to slow down and take up simple projects that bring us unadulterated joy.