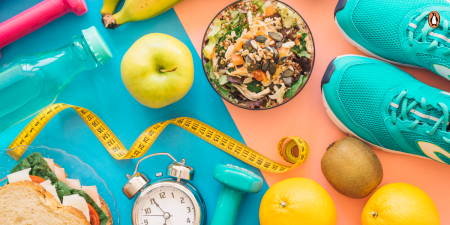 It's an important time to stay healthy ― mentally and physically. Let's encourage each other to look after our health and support the health of others with the help of some bookish friends!
I've Never Been (Un)Happier
Shaheen was diagnosed with depression at eighteen, after five years of already living with it. In this emotionally arresting memoir, she reveals both the daily experiences and big picture of one of the most debilitating and critically misinterpreted mental illnesses in the twenty-first century. Equal parts conundrum and enlightenment, Shaheen takes us through the personal pendulum of understanding and living with depression in her privileged circumstances. With honesty and a profound self-awareness, Shaheen lays claim to her sadness, while locating it in the universal fabric of the human condition.
Everyday Ayurveda
Time is scarce and precious in today's world and we seek solutions that are quick. While allopathic medicine tends to focus on the management of disease, the ancient study of Ayurveda provides us with holistic knowledge for preventing disease and eliminating its root cause.
Dr Bhaswati Bhattacharya takes you through a day in the life of Ayurvedic living.
Made In India
How does Milind Soman do it? What makes him tick? On the twenty-fifth anniversary of 'Made in India', the breakout pop music video of the 1990s that captured the apna-time-aagaya zeitgeist of post-liberalization India and made him the nation's darling across genders and generations, Milind talks about his fascinating life-controversies, relationships, the breaking of vicious habits like smoking, alcohol, rage, and more-in a freewheeling, bare-all (easy, ladies-we're talking soul-wise!) memoir.
The Essence of Yoga
In this book Osho explains how, through yoga, one can attain the grace of the body and of God. He talks about crucial concerns of love, marriage, faith and contentment. It is a perfect blend of ancient wisdom and contemporary knowledge.
Also contains a series of questions and answers through which Osho addresses key issues like hope, worry and the relationship between the Master and his disciples.
Skin Rules
What if you could achieve glowing skin in just six weeks? Sounds unbelievable, but it's true!
In Skin Rules, Dr Jaishree Sharad, one of India's top cosmetic dermatologists, gives you a revolutionary six-week plan to healthy, blemish-free skin. From the basics-identifying your skin type, acquainting yourself with the fine print on labels-to home remedies, choosing the right make-up and the latest advancements in skincare treatments, this book has the answers to all your skin woes.
You'd be amazed at what a short, six-week routine can do for your skin. So what are you waiting for?
Glow
Did you know that saffron can make you calmer? Or that tulsi protects you against pollution? Or that turnips and radishes clarify your complexion?
Whoever said that great skin is purely genetic has obviously never harnessed the power of beauty foods. While it is possible to fake great skin with make-up, you can only be truly radiant when you nourish your body from within. From basic garden-variety fruit and vegetables to potent Ayurvedic herbs, this book tells you what to eat to ensure beauty inside and out.
Happy For No Reason
Mandira Bedi is a fitness icon. But behind the six-pack is also a snotty, complaining, can't-get-out-of-bed-today girl who, in her own way, is still searching for true happiness.
Not conditional, materialistic, transactional happiness, but just happiness. So has she cracked it yet? Mandira says 'No'. But she genuinely believes that she's headed in the right direction. In her own chaotic way, she seems to have discovered some kind of non-scientific, non-spiritual and as-yet-non-existent formula for finding peace in everything. Just being happy-for no reason. This book is about that.
The Laughter Yoga
BBC and Google have used it in their offices.
Oprah Winfrey promoted it on her show.
Aamir Khan loved it on Satyamev Jayate.
Today, laughter yoga has become popular worldwide as a complete workout. It is practised in more than 100 countries, with as many as 2.5 lakh people laughing out loud in India alone.This comprehensive book by the founder of the laughter yoga club movement, Dr Madan Kataria, tells you what laughter yoga is, how it works, what its benefits are and how you can apply it to everyday life.
Roots to Radiance
Do you wish you looked perfect, but don't have the time or money for expensive treatments? Look no further than Roots to Radiance-your self-care bible to good skin, hair, teeth, nails, etc., and, most importantly, good health.
From refreshing life lessons to inevitable struggles and motivational inspiration, this book will help you sail through every beauty or life concern you've ever had.
The Athlete in You
A diet plan may help you lose weight; a gym routine may help you with a great-looking physique—but that does not necessarily translate into a stronger, healthier you. In fact, you may not even need the gym; you can pick a sport you enjoy, even something as simple as running. Take charge of your health and achieve your fitness goals in a way that improves not just the way you look, but also your performance and quality of life—just like an athlete!
This book will help you eat, exercise, think, look and most importantly, perform like an athlete. There is an athlete in all of us and it is time to bring that athlete out.
I'm Not Stressed

Are you stressed?
The workplace has become increasingly competitive, family life has its never-ending complications, and when you step outside, you have to deal with heavy traffic, aggression, and massive pollution. No wonder that you're tense and agitated, have hyper reflexes and blood pressure that's higher than the midday sun. But you're not alone. Fifty percent of Indian professionals suffer from stress with stress-related diseases from depression to lack of fertility drastically on the rise. In I'm Not Stressed, Deanne Panday, one of the country's leading health and fitness experts, shares with you her secrets to tackle this looming lifestyle problem.
The Beauty Diet
Can eating make you look good? Yes, it's true.
Diet provides nutrition but also makes you look beautiful by helping you lose weight, getting a proportionate body, making your skin glow and your hair and eyes shine. In The Beauty Diet, celebrity dietician Shonali Sabherwal, whose clients include Katrina Kaif, Neha Dhupia, Esha Deol, Hema Malini, Jacqueline Fernandez, Chitrangada Singh, Shekhar Kapur, and Kabir Bedi, among others, offers easy-to-follow and tried-and-tested diet advice for women of all ages to look younger and more stunning.
So get ready to welcome the fab new you!
N for Nourish
Do you know why eating right is so important? Because it's food that makes you zip through classes, tear across the football field or win that game of chess.
With the aid of innovative models and striking visuals, this book will help you understand the components of a healthy diet, what makes the five fingers of nutrition (and how they turn into a power-packed punch) and the importance of sleep, water and exercise in your day-to-day life. Not only does this contain the ABCs of nutrition but also a series of amazing facts about how food can change your life.
N for Nourish will make you look at yourself and what you eat in an absolutely new light!
Inside a Dark Box
When you get trapped in darkness, finding your way out can be a long and lonely battle, especially when the war is within your own head. Here's a peep inside a mind struggling with itself.
Inside a Dark Box is a simple book about what depression can feel like.
---
With these books you can be armed and ready to begin your health journey!