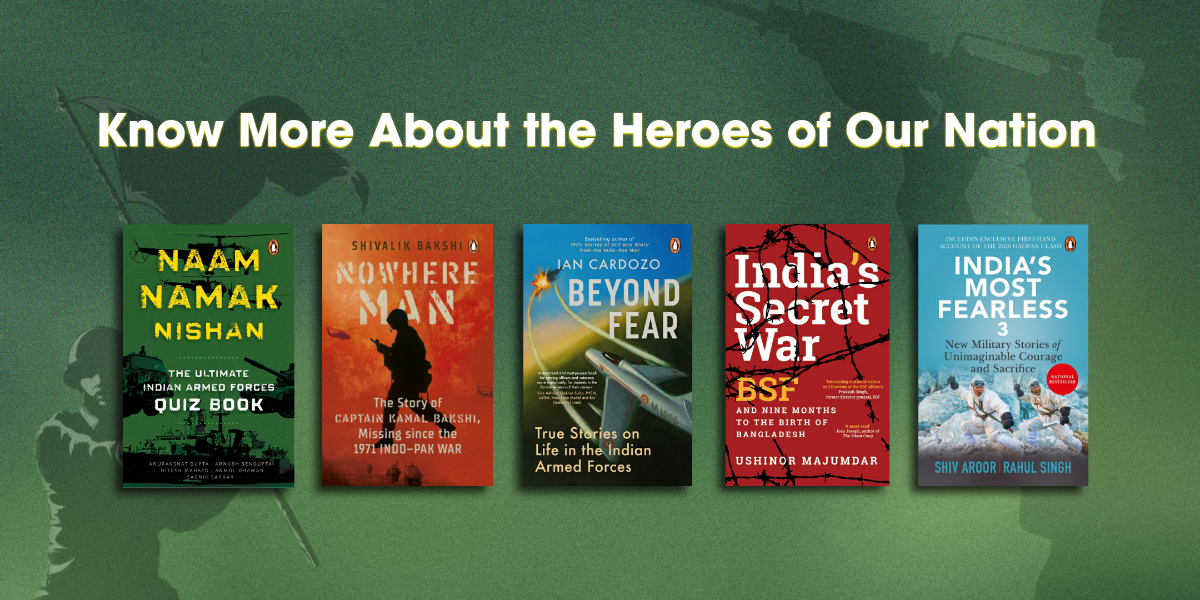 Explore the incredible stories of valor, sacrifice, and heroism with this curated collection of books celebrating the Indian Armed Forces. From 1971's historic clashes to modern-day acts of bravery, get ready to be inspired and awestruck by the true accounts of the heroes who went above and beyond to defend our great nation.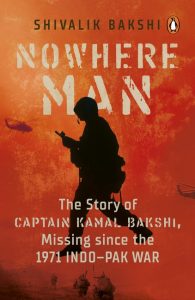 Capt. Kamal Bakshi fought in the 1971 Indo-Pak War and went missing after the Battle of Chhamb–the bloodiest battle of 1971. Although no one from his battalion had seen him get killed, no one had been able to locate his body. And so, the military declared him 'Missing, Believed Killed'–the ambiguous status assigned to soldiers when their death cannot be confirmed.
However, six years after the war, the Indian government changed its mind. The Ministry of External Affairs announced in Parliament that Indian intelligence agencies have reason to believe that Pakistan had not been truthful when it handed over the list of Indian POWs in its custody. It went on to state the names of at least forty Indian soldiers still believed to be in Pakistani custody and one of the names was Kamal Bakshi's.
This book has been written by his nephew Shivalik Bakshi. It is his story, recreated from his letters, diaries, recollections of those who crossed paths with him and published accounts of the Battle of Chhamb.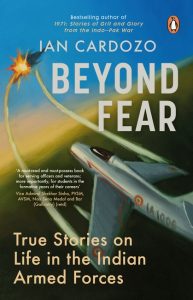 The stories featured in Major General Ian Cardozo's book Beyond Fear, inform the reader that fear is not exceptional. It is common to all human beings. The question is: Do we face fear or run away from it? Through these thirteen stories, he reveals to the reader how military personnel conquer fear. He calls it 'biting the bullet'.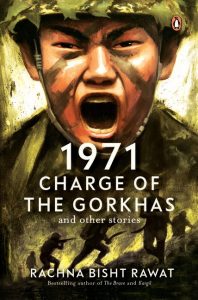 On the fiftieth anniversary of the 1971 Indo-Pak war, revisit its battlefields through stories of bravehearts from the army, navy and air force who fought for a cause that meant more to them than their own lives
1971 is a deeply researched collection of true stories of extraordinary human grit and courage that shows you a side to war that few military histories do.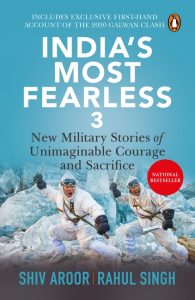 India's Most Fearless 3 features ten true stories of extraordinary courage and fearlessness, providing glimpses of the heroism Indian soldiers have displayed in unthinkably hostile conditions and under grave provocation.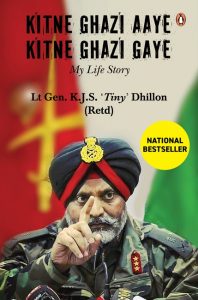 Anecdotal, candid and evocative, Kitne Ghazi Aaye, Kitne Ghazi Gaye brings to light the true stories from Lt Gen. K.J.S 'Tiny' Dhillon (Retd)'s life. It focuses on the personal, professional and, most importantly, family life of a soldier in the Army, and will not only provide an insight into the trials and tribulations he faced but will also inspire a wide spectrum of readers, especially young defence aspirants.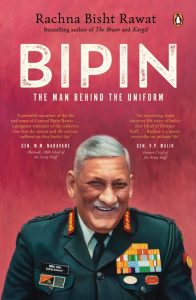 Bipin: The Man behind the Uniform is the story of the NDA cadet who was relegated in the third term for not being able to do a mandatory jump into the swimming pool; of the young Second Lieutenant who was tricked into losing his ID card at the Amritsar railway station by a 5/11 Gorkha Rifles officer posing as his sahayak; of the Major with a leg in plaster who was carried up to his company post on the Pakistan border because he insisted on joining his men for Dusshera celebrations under direct enemy observation; of the Army Chief who decided India would retaliate immediately and openly to every act of cross-border terrorism; of the Chief of Defence Staff who was happiest dancing the jhamre with his Gorkha troops.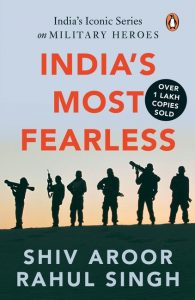 The men who hunted down terrorists in a magical
Kashmir forest where day turned to night. The Army major who led the legendary September 2016 surgical strikes on terror launch pads across the LoC. A Navy officer who sailed into a treacherous port to rescue hundreds from an exploding war. A bleeding Air Force pilot who found himself flying a jet that had become a screaming fireball. An e xclusive first-hand account of the 2020 Galwan clash.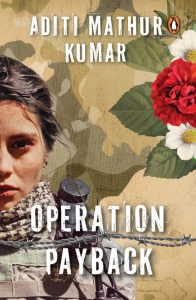 Operation Payback is a thrilling novel about a Veer Nari who proves that she indeed is a yoddah and a hero. This is a story about bravery, about the true meaning of heroism and about making the most of this life even when you thought it has been unfair to you.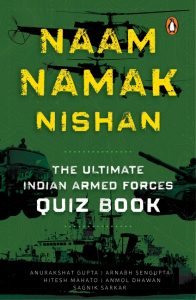 Do you know why the Indian Navy counts 'One, Two, Six' instead of 'One, Two, Three' while doing group tasks?
Or that the Intelligence Bureau was set up in response to an assassination?
Or that a Frenchman who had served three nations before turning thirty eventually rose to become the most powerful general of the Marathas?
Or that an army man gave his name to the highest mountain without ever having set foot on it?
Find out the answers to these and more as a team of quizzer-doctors from the Armed Forces Medical College (AFMC) Pune takes you on a journey across 250 questions, exploring trivia that connects the Indian Armed Forces to topics ranging from mythology, history and art to geography, fashion and sport.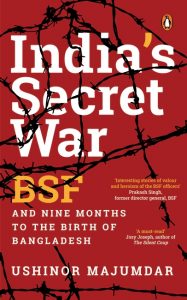 With access to classified records and through exhaustive interviews with surviving veterans, award-winning investigative reporter Ushinor Majumdar has crafted this first comprehensive historical account of the BSF's role in the Bangladesh liberation war, which changed the course of South Asian history.