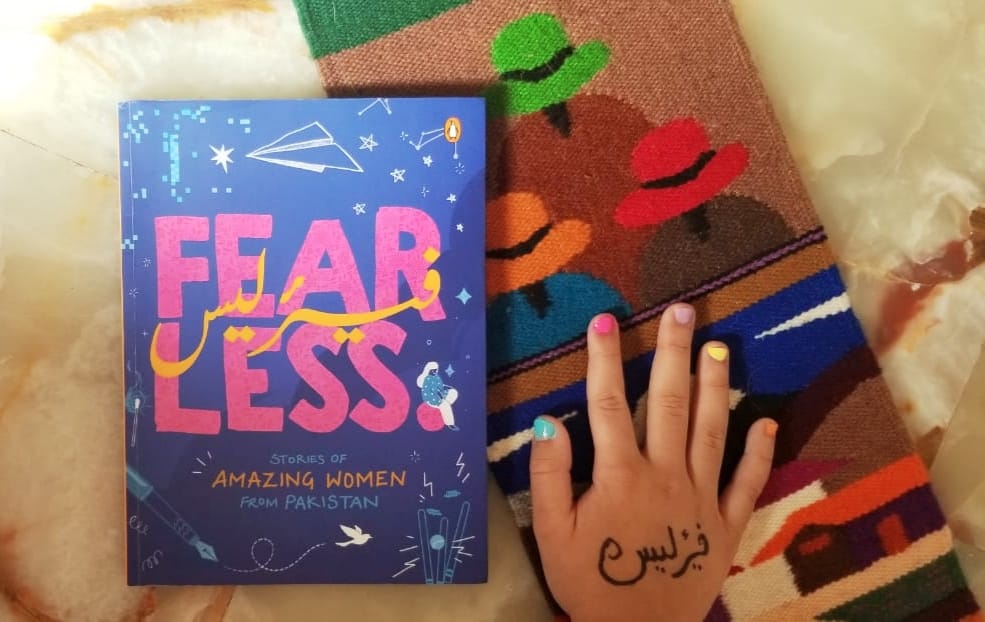 Through the ages strong, inspirational women and girls have risen in response to uncertainty and injustice. Fearless chronicles the journeys and stories of such amazing and strong women – demonstrating that one girl can change everything.
If you were looking to be inspired today, read about these 7 asian women who fearlessly pursued their dreams:
Shukria Khanum


Shukria Khanum was a female aviator – one of the first of her kind in Pakistan. She obtained a commercial pilot's license despite women not being allowed to fly commercial planes at the time. She subsequently became a flight instructor  because she never gave up on her dream!.
Majida Rizvi
She was the first ever female judge of a Pakistani High Court and had a reputation for integrity and impartiality. Even after retirement Majida has continued to fight for gender equality and human rights in Pakistan.
Shamim Ara

Shamim began her career as an actress and subsequently became one of Pakistan's leading ladies. But her true talent was producing and directing. She mastered what was at the time the male dominated area of cinema and she changed how women were portrayed in Pakistani cinema.
Zubeida Mustafa
Zubeida was an influential journalist at a time where there were very few women involved in the profession. She worked for Pakistan's most influential and circulated daily, Dawn. Her stellar writing quality and persistence led her to a long and successful career in journalism.
Ameena Saiyid Obe
Ameena pursued her love of books by starting her own publishing company, Saiyid Books as well as working as Managing Director of Oxford University Press in Pakistan where she grew the company exponentially. She also cofounded the Karachi Literature Festival and is lauded for promoting the love of reading in Pakistan.
Shahida Malik
Shahida was the first high-ranking two-star female general in the Pakistani Army. Although she faced challenges and opposition from her male colleagues, she did not let it stop her and she went on to serve as the Deputy Commander and Inspector General of the Pakistan Army Medical Corps.
Quratulain Bakhtiari
Quratulain is a community activist, educationist and Nobel Peace Prize Nominee. She has worked extensively with refugees and her efforts have led to the establishment of thousands of schools.
---
These are but a few examples of the tenacity and strength displayed by women in overcoming challenges and pursuing their dreams. You can read further about these women and many more in Fearless