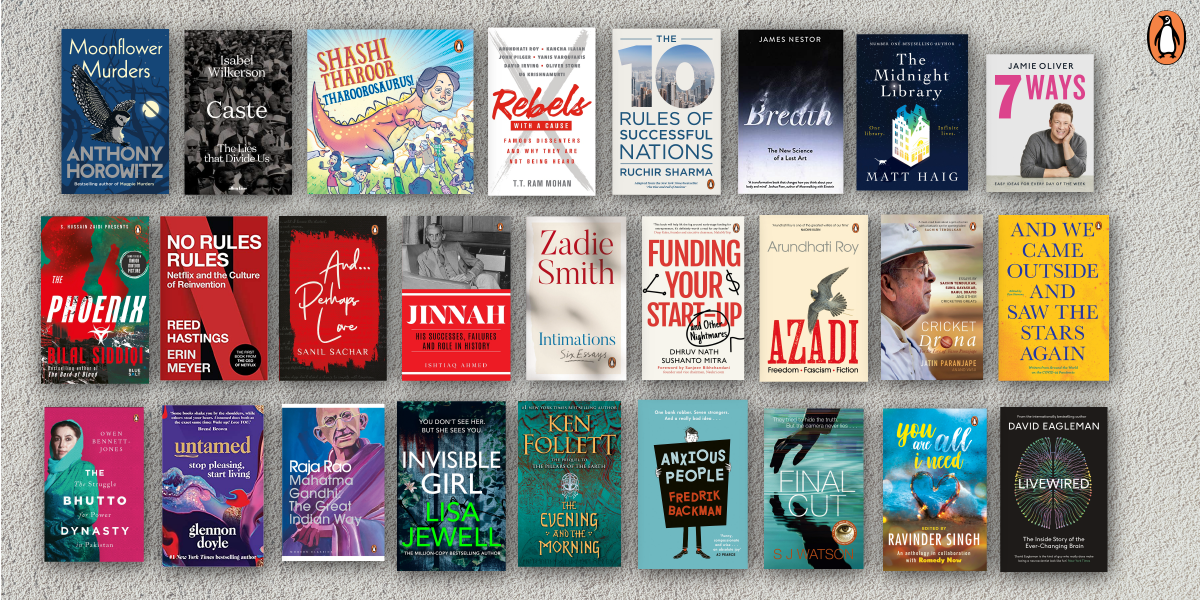 Readers, can you believe it's September already? Well, we still can't wrap our heads around how or where this year went. Oh, right! We were all quarantining within the safety of our homes. As always, books came to our rescue and proved to be our most steady companion through this turbulent period. 
To keep this camaraderie going, we have prepared a massive list of twenty-six new books for you. So without further ado, let's jump right in!
**
Tharoorosaurus
Shashi Tharoor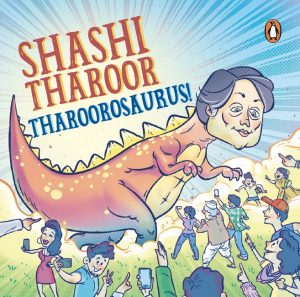 Shashi Tharoor is the wizard of words. In Tharoorosaurus, he shares fifty-three examples from his vocabulary: unusual words from every letter of the alphabet. You don't have to be a linguaphile to enjoy the fun facts and interesting anecdotes behind the words! Be ready to impress-and say goodbye to your hippopotomonstrosesquipedaliophobia!
Cricket Drona
Jatin Paranjape and Anand Vasu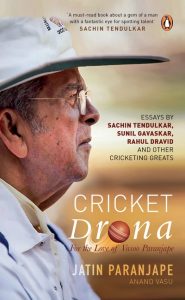 Cricket Drona takes us through the life of cricketing genius Vasoo Paranjape, who left a defining impact on the game, shaping the careers of some of Indian cricket's greatest figures, from Sunil Gavaskar to Sachin Tendulkar, from Rahul Dravid to Rohit Sharma. This book is a first-hand chronicle of stories, life lessons and game-changing experiences, written in the words of those who were lucky enough to have crossed paths with Paranjape at just the right time in their careers.
The Phoenix
Bilal Siddiqui
The Phoenix tells a dystopian tale of espionage and global terror, of sleeper cells and double agents, of biological warfare and suicide attacks. But at its heart there's a message of hope and one man's love for his family and country.
You are All I Need 
Ravinder Singh (Ed.)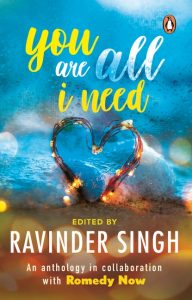 Whether it is a distant lover or someone you see every day but can't confess to; whether it is a love that grows silently or a love that's not acceptable by society; whether it is a love that will never be yours or a love that is pure and untainted by jealousy-love will always finds a way to survive, to make life more beautiful, more liveable. That's why we say, 'Love makes the world go round!'
You Are All I Need is a collection of touching stories selected by Ravinder Singh to bring to the readers the myriad facets of love. This book will make you laugh, cry, think and feel, all at the same time. It is an eclectic collection of love stories that will warm the cockles of your heart.
Funding You Startup: And Other Nightmares
Dhruv Nath and Sushanto Mitra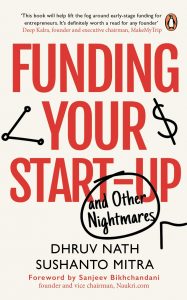 Are you finding it tough to fund your start-up? Especially in the post-COVID-19 world, where money is scarce? Well, then, this book is for you. It takes you through stories of early-stage start-ups and how they successfully managed to raise funding. Even better, it takes you through stories of failures-start-ups that couldn't raise funding, and why. After all, you can learn as much from failures as you can from successes.
Rebels with a Cause
TT Ram Mohan
In his new book, Prof. T.T. Ram Mohan profiles well-known dissenters Arundhati Roy, Oliver Stone, Kancha Ilaiah, David Irving, Yanis Varoufakis, U.G. Krishnamurti and John Pilger to illustrate how, in practice, dissent tends to be severely circumscribed. In the book he underscores that the dissenters are marginalized and even ostracized because as a society we find change of any sort threatening.The book asks hard questions to challenge the way we view, and live in, the world-an important read for anyone who refuses to accept the status quo.
                            And We Came Outside and Saw the Stars Again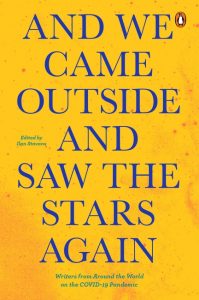 In this rich, eye-opening and uplifting anthology, dozens of esteemed writers, poets, artists and translators from more than thirty countries offer a profound, kaleidoscopic portrait of lives transformed by the coronavirus pandemic. As COVID-19 has become the defining global experience of our time, writers offer a powerful antidote to the fearful confines of isolation: a window onto corners of the world beyond our own.
And We Came Outside and Saw the Stars Again takes its title from the last line of Dante's Inferno, when the poet and his guide emerge from hell to once again behold the beauty of the heavens. In that spirit, the stories, essays, poems, and artwork in this collection detail the harrowing realities of the pandemic, while pointing toward a more connected future.
Azadi
Arundhati Roy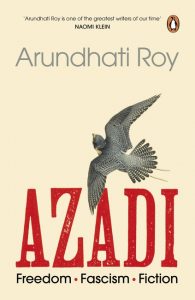 In this series of electrifying essays, Arundhati Roy challenges us to reflect on the meaning of freedom in a world of growing authoritarianism. The essays include meditations on language, public as well as private, and on the role of fiction and alternative imaginations in these disturbing times. The pandemic, Roy says, is a portal between one world and another. For all the illness and devastation it has left in its wake, it is an invitation to the human race, an opportunity, to imagine another world.
Jinnah
Ishtiaq Ahmed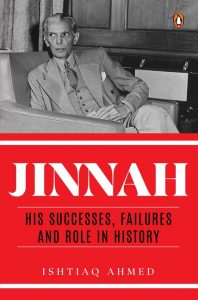 Using a wealth of contemporary records and archival material, Dr Ahmed traces Jinnah's journey from Indian nationalist to Muslim communitarian, and from a Muslim nationalist to, finally, Pakistan's all-powerful head of state. How did the ambassador of Hindu-Muslim unity become the inflexible votary of the two-nation theory? Did Jinnah envision Pakistan as a theocratic state? What was his position on Gandhi and federalism? Asking these crucial questions against the backdrop of the turbulent struggle against colonialism, this book is a path-breaking examination of one of the most controversial figures of the twentieth century.
And…Perhaps Love
Sanil Sachar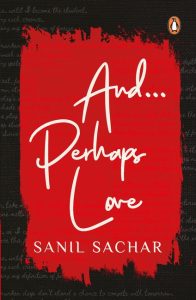 A new normal has replaced the established order. Distant relationships, virtual work, blurred futures and measuring our way back to this reality occupy us every day. Negotiating these changes, Sanil Sachar's And… Perhaps Love will work as your companion. It is a silent observer for when you want to read it, and a patient listener when you wish to communicate with it. Capturing the ideas of love, darkness and the attempt to find balance in life, this is a book for now and forever.
The Bhutto Dynasty
Jones Owen Bennett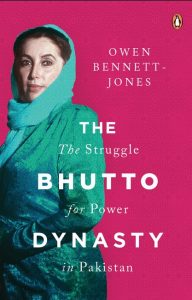 The Bhutto family has long been one of the most ambitious and powerful in Pakistan. But politics has cost the Bhuttos dear. Drawing on original research and unpublished documents gathered over twenty years, Owen Bennett-Jones explores the turbulent existence of this extraordinary family, including their volatile relationship with British colonialists, the Pakistani armed forces and the United States.
Anxious People
Fredrik Backman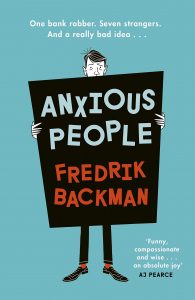 In a small town in Sweden it appears to be an ordinary day. But look more closely, and you'll see a mysterious masked figure approaching a Bank… Two hours later, chaos has descended. A bungled attempted robbery has developed into a hostage situation – and the offender is refusing to communicate their demands to the police. Within the building, fear quickly turns to irritation for the seven strangers trapped inside. If this is to be their last day on Earth, shouldn't it be a bit more dramatic? But as the minutes tick by, they begin to suspect that the criminal mastermind holding them hostage might be more in need of rescuing than they are…
Caste 
Isabel Wilkerson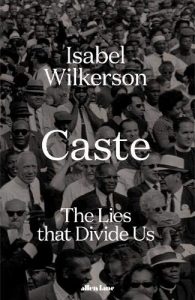 The hierarchy of caste is not about feelings or morality. It is about power – which groups have it and which do not' Beyond race or class, our lives are defined by a powerful, unspoken system of divisions. In Caste, Pulitzer Prize-winning author Isabel Wilkerson gives an astounding portrait of this hidden phenomenon. Linking America, India and Nazi Germany, Wilkerson reveals how our world has been shaped by caste – and how its rigid, arbitrary hierarchies still divide us today. With clear-sighted rigour, Wilkerson unearths the eight pillars that connect caste systems across civilizations, and demonstrates how our own era of intensifying conflict and upheaval has arisen as a consequence of caste.
The 10 Rules of Successful Nations
Ruchir Sharma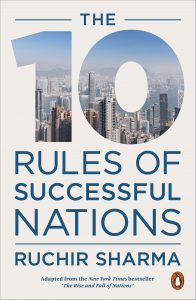 This short primer distils Ruchir Sharma's decades of global analytic experience into ten rules for identifying nations that are poised to take off or crash. A wake-up call to economists who failed to foresee every recent crisis, including the cataclysm of 2008, 10 rules is full of insights on signs of political, economic, and social change. Rethinking economics as a practical art, 10 rules is a must-read for business, political and academic leaders who want to understand the most important forces that shape a nation's future.
Mahatma Gandhi: The Great Indian Way
Raja Rao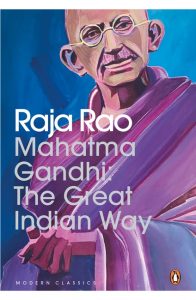 The life of Mahatma Gandhi is the story of a legend. In Mahatma Gandhi: The Great Indian Way, Raja Rao upends the genre of the literary biography with inventive non-linear chronology, through dialogue and anecdote, situating the physical within the metaphysical, and with a text that is both retrospective and contemporary at the same time. By mapping genealogies and distilling them, Rao focuses on Gandhi's years in South Africa, the birth of non-violent resistance, and then moves into the epic freedom struggle in India, which brought Gandhi to worldwide renown in his own lifetime.
7 Ways
Jamie Oliver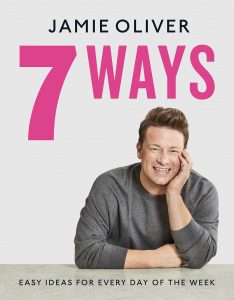 Jamie Oliver is back with new, achievable, exciting and tasty recipes. Jamie's done his homework and looked at the top ingredients we buy week in, week out. We're all busy, but that shouldn't stop us from having a tasty, nutritious meal after a long day at work or looking after the kids. So, rather than trying to change what we buy, Jamie wants to give everyone brand new inspiration for their favourite ingredients, the kind of things you can pick up in any supermarket. Jamie will share 7 achievable, exciting and tasty ways to cook 19 hero ingredients, and each recipe will have no more than 8 ingredients within it. At least 5 recipes from each 7 way will be everyday options from both an ease and nutritional point of view, meaning you're covered for every day of the week.
Untamed
Glennon Doyle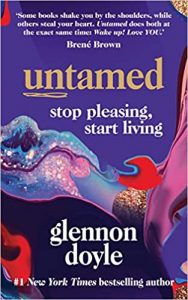 Soulful and uproarious, forceful and tender, Untamed is both an intimate memoir and a galvanizing wake-up call. It is the story of how one woman learned that a responsible mother is not one who slowly dies for her children, but one who shows them how to fully live. It is the story of navigating divorce, forming a new blended family, and discovering that the brokenness or wholeness of a family depends not on its structure but on each member's ability to bring her full self to the table. And it is the story of how each of us can begin to trust ourselves enough to set boundaries, make peace with our bodies, honor our anger and heartbreak, and unleash our truest, wildest instincts so that we become women who can finally look at ourselves and say: There She Is.
No Rules Rules
Reed Hastings and Erin Meyer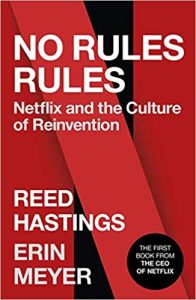 It's time to do things differently. Trust your team. Be radically honest. And never, ever try to please your boss. These are some of the ground rules if you work at Netflix. They are part of a unique cultural experiment that explains how the company has transformed itself at lightning speed from a DVD mail order service into a streaming superpower – with 190 million fervent subscribers and a market capitalisation that rivals the likes of Disney. Finally Reed Hastings, Netflix Chairman and CEO, is sharing the secrets that have revolutionised the entertainment and tech industries. With INSEAD business school professor Erin Meyer, he will explore his leadership philosophy and how it plays out in practice at Netflix. For anyone interested in creativity, productivity and innovation, the Netflix culture is something close to a holy grail.
The Midnight Library
Matt Haig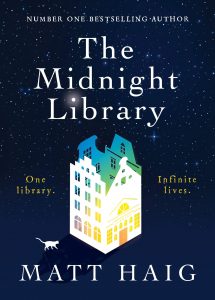 Between life and death there is a library. When Nora seed finds herself in the midnight library, she has a chance to make things right. Up until now, her life has been full of misery and regret. She feels she has let everyone down, including herself. But things are about to change. The books in the midnight library enable Nora to live as if she had done things differently. With the help of an old friend, she can now undo every one of her regrets as she tries to work out her perfect life. But things aren't always what she imagined they'd be, and soon her choices place the library and herself in extreme danger. Before time runs out, she must answer the ultimate question: What is the best way to live?
The Evening and the Morning
Ken Follett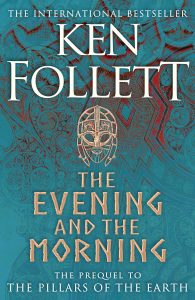 It is 997 CE, the end of the Dark Ages, and England faces attacks from the Welsh in the west and the Vikings in the east. Life is hard, and those with power wield it harshly, bending justice according to their will – often in conflict with the king. In these turbulent times, three characters find their lives intertwined. And each in turn comes into dangerous conflict with a clever and ruthless bishop who will do anything to increase his wealth and power.
Thirty years ago we were introduced to Kingsbridge in The Pillars of the Earth, and now in this masterful prequel international bestseller Ken Follett will take us on a journey into a rich past, which will end where his masterpiece begins.
Intimations
Zadie Smith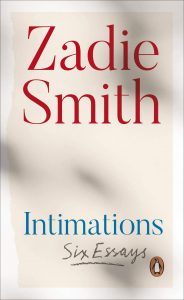 Written in the first months of the coronavirus pandemic, as the global situation changed almost hourly, Intimations is a series of six deeply personal essays responding to the ever-evolving experience of lockdown. Crafted with Zadie's trademark intelligence, wit and style but also suffused with a striking intimacy and tenderness, these essays attempt to organize the feelings and thoughts that the events of 2020 so far have provoked. A vital work of art, a gesture of connection and an act of love, Intimations is an essential book in extraordinary times.
Livewired
David Eagleman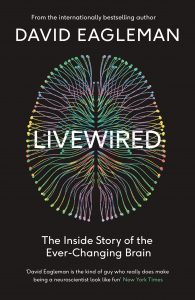 The greatest technology we have ever discovered on this planet is the three-pound organ carried around in the vault of the skull. This book is not simply about what the brain is, but what it does. The magic of the brain is not found in the parts it's made of, but in the way those parts unceasingly re-weave themselves in an electric, living fabric. Surf the leading edge of neuroscience atop the anecdotes and metaphors that have made Eagleman one of the best scientific translators of our generation. Covering decades of research to the present day, Livewired also presents new discoveries from Eagleman's own laboratory, from synaesthesia to dreaming to wearable neurotech devices that revolutionize how we think about the senses.
Moonflower Murders
Anthony Horowitz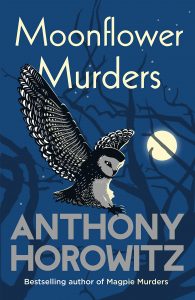 So when an English couple come to visit with tales of a murder that took place in a hotel the same day their daughter Cecily was married there, retired publisher Susan Ryeland can't help but find herself fascinated.
And when they tell her that Cecily has gone missing a few short hours after reading Atticus Pund Takes The Case, a crime novel Susan edited some years previously, Susan knows she must return to London to find out what has happened.
The clues to the murder and to Cecily's disappearance must lie within the pages of this novel. But to save Cecily, Susan must place her own life in mortal danger…
Final Cut
SJ Watson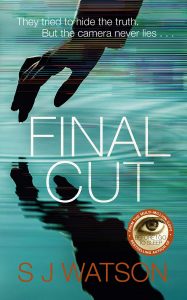 Blackwood Bay. An ordinary place, home to ordinary people. It used to be a buzzing seaside destination. But now, ravaged by the effects of dwindling tourism and economic downturn, it's a ghost town – and the perfect place for film-maker Alex to shoot her new documentary. But the community is deeply suspicious of her intentions. After all, nothing exciting ever happens in Blackwood Bay – or does it?
Breath
James Nestor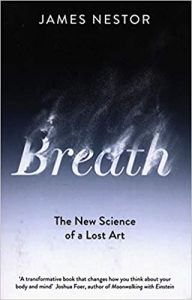 There is nothing more essential to our health and wellbeing than breathing: take air in, let it out, repeat 25,000 times a day. Yet, as a species, humans have lost the ability to breathe correctly, with grave consequences. Journalist James Nestor travels the world to figure out what went wrong and how to fix it. The answers aren't found in pulmonology labs, as we might expect, but in the muddy digs of ancient burial sites, secret Soviet facilities, New Jersey choir schools, and the smoggy streets of São Paulo, Brazil. Drawing on thousands of years of medical texts and recent cutting-edge studies in pulmonology, psychology, biochemistry and human physiology, Breath turns the conventional wisdom of what we thought we knew about our most basic biological function on its head.
Invisible Girl
Lisa Jewell
When Saffyre Maddox was ten, something terrible happened, and she's carried the pain of it ever since. The man who she thought was going to heal her didn't, and now she hides, learning his secrets, invisible in the shadows.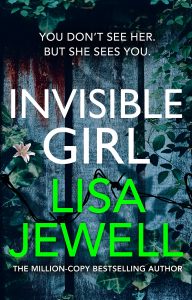 Owen Pick is invisible too. He's never had a girlfriend; he's never even had a friend.
Nobody sees him. Nobody cares.
But when Saffyre goes missing from opposite his house on Valentine's night, suddenly the whole world is looking at Owen.
Accusing him. Holding him responsible for Saffyre's disappearance…
Invisible Girl is an engrossing, twisty story of how we look in the wrong places for bad people while the real predators walk among us in plain sight.