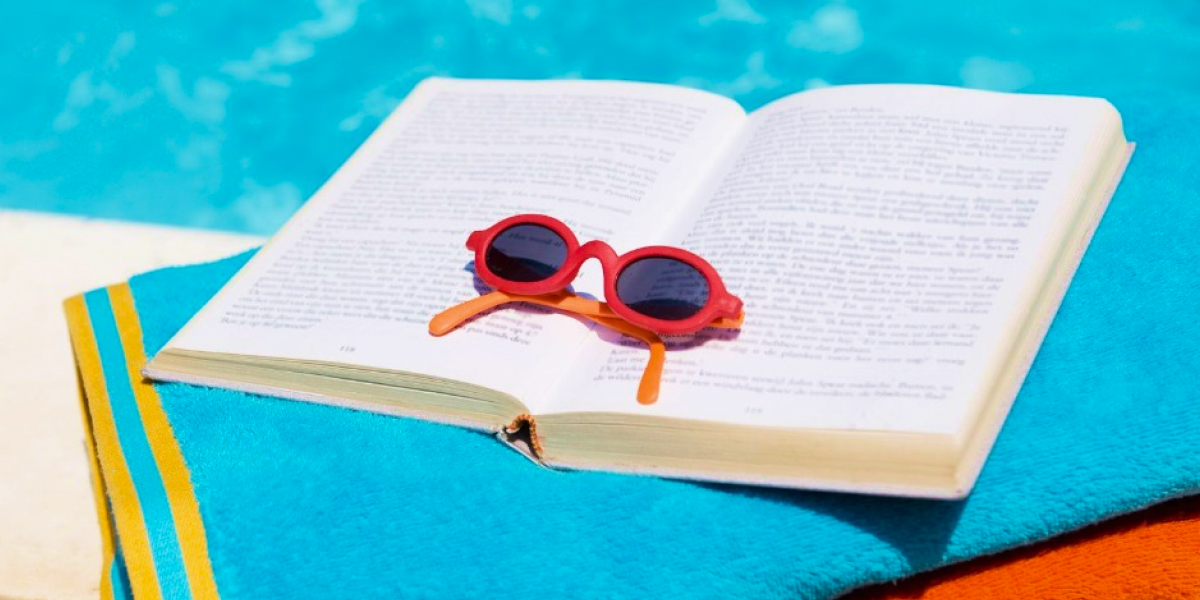 As the temperature outside rises, chill out with this curated collection of new releases, which includes a plethora of genres to satiate every bibliophile's unique taste!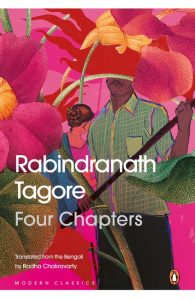 Char Adhyay (1934) was Rabindranath Tagore's last novel, and perhaps the most controversial. Passion and politics intertwine in this narrative, set in the context of nationalist politics in pre-Independent India. Ela, a young working woman, comes under the spell of Indranath, a charismatic political activist who advocates the use of terror for the nationalist cause. She takes a vow never to marry, and to devote her life to the nationalist struggle. But she falls in love with Atindra, a poet and romantic from a decadent aristocratic family. Through their relationship, she becomes aware of the hollowness of Indranath's politics. Afraid that she might expose them to the police, the political group gives Atin the task of eliminating Ela. In the dramatic final sequence of the novel, Ela offers herself to Atin, with tragic consequences.
This new translation, intended for twenty-first-century readers, will bring Tagore's text to life in a contemporary idiom, while evoking the flavour of the story's historical setting.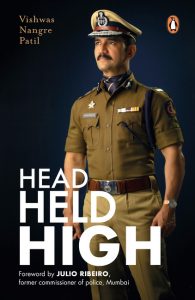 Whenever decorated officer Vishwas Nangre Patil recalls the memories of Diwali from his childhood days, the sounds of firecrackers often transform into the deafening grenade blasts from the night of 26/11. It was his grit, cultivated over the years from the neck-breaking labour of studying for the UPSC exams, that had enabled him to power on and gun down the terrorists inside the Taj Mahal Palace hotel during the 2008 Mumbai attacks.
Head Held High, translated from the Marathi book Mann Mein Hai Vishwas, is an account of IPS officer Vishwas Nangre Patil's life-from his humble background, through school, college, long hours of studying for the UPSC examinations to the final selection to the IPS cadre and, eventually, his role in the counterterrorism operations during the Mumbai attacks. This moving and authentic account of the most formative and challenging years of his life is sure to strike a chord with those who aspire to join the Indian civil services.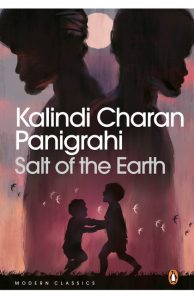 Kalindi Charan Panigrahi was a notable poet and writer in Odia. He is credited for the short but influential movement in Odia literature called the Sabuja Yug which was the age of Romanticism, inspired by Tagore's writings. He was awarded the Padma Bhushan in 1971. Matira Manisha is his most well-known work. It has been translated into English twice before. Mrinal Sen made a film on this book and it received the National Film Award for Best Odia film in 1967.
The novel is, quite simply, the tale of two brothers, who have very different attitudes towards the land they inherit from their father. It talks about the breaking apart of the joint family and celebrates a Marxist and Gandhian approach to living.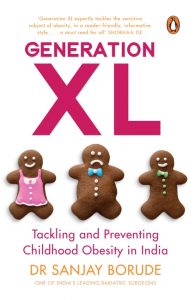 India has a paradox of malnourishment as well as morbid obesity. While children have fewer weight-related health and medical problems than adults, overweight children are at high risk of becoming overweight adolescents and adults, placing them at risk of developing chronic diseases such as heart disease and diabetes later in life. They are also more prone to develop stress, sadness, and low self-esteem.
The contributing factors could be many, besides genetic makeup and medical factors like hypothyroidism and Cushing's Syndrome. Children today spend far more time on screens than playing games outdoors, more so in the wake of the Covid-19 pandemic. Energy-dense foods and drinks are more readily available now than before. Psychological factors like stress also lead to overeating and increase the risk for obesity in childhood.
The book is a comprehensive roadmap for prevention and management of childhood obesity by one of India's top bariatric surgeons. With real life case studies and examples, the book helps parents and children chart a roadmap to recovery and a fitter, healthier life. Without corrective action, there could be serious implications for future generations.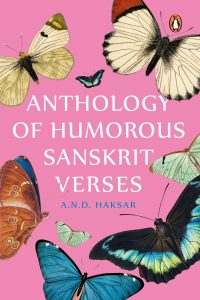 In recent times, whenever ancient Sanskrit works are discussed or translated into English, the focus is usually on the lofty, religious and dramatic works. Due to the interest created by Western audiences, the Kama Sutra and love poetry has also been in the limelight. But, even though the Hasya Rasa or the humorous sentiment has always been an integral part of our ancient Sanskrit literature, it is little known today.
Anthology of Humorous Sanskrit Verses is a collection of about 200 verse translations drawn from various Sanskrit works or anthologies compiled more than 500 years ago. Several such anthologies are well-known although none of them focus exclusively on humor. A.N.D. Haksar's translation of these verses is full of wit, earthy humor and cynical satire, and an excellent addition of the canon of Sanskrit literature.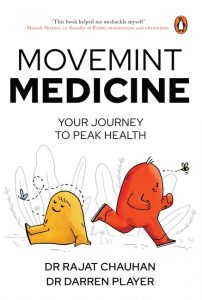 Dr Rajat Chauhan and Dr Darren Player have seen it all. They know what it is like to break real and imaginary obstacles when it comes to exercising, whether it's for peak performance or getting back from a disease or achieving optimal health. Drawing from a range of experiences, MoveMint Medicine empowers readers to become CEOs of their own bodies and mind-not by pushing one to the limit but by building on small victories.
Dr Chauhan and Dr Player focus on a widely ignored element of exercising: the mind. This book goes against the grain by drawing readers attention to mental health and its importance for one's physical self. Never preachy and always funny,
MoveMint Medicine is the only book one needs to read to become a better version of oneself.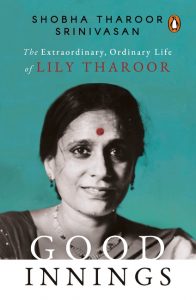 Lily Tharoor was born in a small village in Kerala in the mid-1930s. From this humble beginning, she would live around the world, raise three global citizens, and inspire multiple generations with her drive to learn and achieve. Fiercely independent and ambitious, she pushed her children, including her son Shashi, to always think outside the box. The only ground firm enough to stand on, she told them, is the one written into existence by your own hand.
In Good Innings, Shobha Tharoor Srinivasan tells her mother Lily's 'extraordinary, ordinary' story through a combination of personal reflections, life lessons, and philosophical insights. The result is a collection of teachable vignettes aimed to galvanize a new generation into growth and action. Every chapter starts with an anecdote which will encourage conversations and transformations in the reader's life. Good Innings is an intimate account of the life of a beloved matriarch with a modest background and an iron will-a woman who learned from the school of life and now has lessons to share of her own.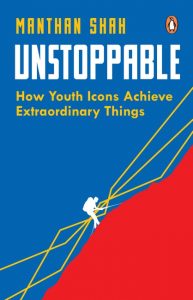 Unstoppable will take you on a journey with the best and the brightest of young Indians who overcame obstacles to achieve extraordinary success and shaped the community around them.
This new-age story of success is made interesting due to the author's narrative, stories of young overachievers in business, sports, music, academia and entertainment, research by renowned experts in the fields of neuroscience, psychology, genealogy, social sciences and leadership, and action plans that will help you define and achieve your full potential.
If you have the drive to achieve something, this book will help you become unstoppable.
Our coasts are large, vast wildernesses that witness the mystical pageantry of life. They have given us monsters and myths, they are fathoms deep and full of whispers, home to unknown creatures and sprawling ecosystems. They are chasms of beauty and frontiers of possibility. From the space between land and sea, revealed only at low tide, comes a coruscating kaleidoscope of colours and brilliance: the intertidal zone. And the marine lifeforms of these zones are capable of superpowers. Yes, superpowers! Of the kind that comic book characters can only dream of.
The Indian coastline hosts some magnificent intertidal species: solar-powered slugs, escape artist octopuses, venomous jellies, harpooning conus sea snails, to name just a few. It is as biodiverse as a forest wildlife safari, and twice as secretive. From bioluminescence and advanced sonic capabilities to camouflage and shapeshifting, these cloaked assassins are capable of otherworldly skill. Superpowers on the Shore by Sejal Mehta is a dazzling, assured look at some of the creatures with whom we share our world, our water, our monsoons, our beaches and the sandcastles therein.
Come witness the magic of our intertidal superheroes, their fragile beauty and their iridescent drama. Put on your waterproof shoes, pack a bottle of whimsy, bring your sense of wonder. And prepare to be mesmerized.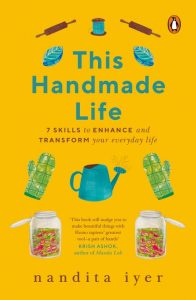 This Handmade Life is all about finding a passion and becoming really good at it. Divided into seven sections-baking, fermenting, self-care, kitchen gardening, soap-making, spices and stitching-this book tells us it is all right to slow down and take up simple projects that bring us unadulterated joy.
Written in Iyer's signature lyrical and friendly style, the book is about hands-on activities that can be meditative and healing for the body, mind and soul. Taking the reader through myriad personal and transformative hobbies, Iyer has managed to serve up a book that is motivational and inspirational at a time when both are in short order.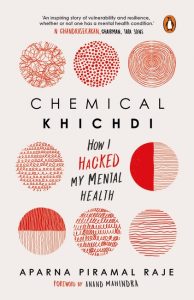 Some said children were out of the question, but she is a mother of two boys.
Some said she couldn't handle business life, but she has interviewed over a hundred CEOs, and counting.
Some said she wouldn't be able to write a book on mental health, but here it is. Aparna Piramal Raje is happy, thriving and bipolar. And this is her story.
Part memoir and part self-help guide, Chemical Khichdi provides a pathway for anyone with a mental health condition and the family, friends, colleagues, and medical professionals that love and care for them.
Empathetic, candid and accessible, it outlines 'seven therapies' that have enabled Aparna to 'hack' her mental health and find equilibrium over the years, and shows how you or someone you know can also do the same.
In Charbagh, Khyber-Pakhtunkhwa, a short detour from the Grand Trunk Road that leads towards Afghanistan, stands a chinar tree in the garden of Khan Mohammad Usman Khan. Legend has it that it was planted by a saint known to the grandfather of the Khan, who had told him that the family would prosper till this tree survived. The tree has stood for generations, a silent witness to the many stories of Charbagh, its grounds held sacred until the day a bullet fired by the oldest son of the Khan hit one of its branches.
In this debut collection of interlinked stories, the banker author recounts the stories as seen by the chinar tree. In Charbagh, a village where modernity slowly creeps in, there are tales of unrequited love, of family honour and religious persecution, of patriarchy and breaking its shackles, and of what it means to belong to Charbagh in tumultuous times.
Here, Fahad Khan falls in love with Saad Bibi, but it is a dangerous affair that threatens to uproot social norms. An imam competes with another for devotees, and an air-crash survivor-turned-teacher is charged with the crime of blasphemy. In Charbagh, Nazo learns why she has been sent away from her family, and Ali finds out how far friendship and trust can go. A banker struggles to make sense of his misfortunes, while Farid Khan must acquaint himself with a woman's rejection.
Beginning from the 1970s, when the Indus was dammed near Charbagh, these stories chronicle a time and a place of belonging, of nostalgia, and of relationships and friendships. The Whispering Chinar is an extraordinary debut collection that tells stories from an unknown part of our world.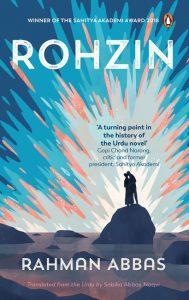 Mumbai was almost submerged on the fatal noon of 26 July 2005, when the merciless downpour and cloudburst had spread utter darkness and horror in the heart of the city. River Mithi was inundated, and the sea was furious. At this hour of torturous gloom, Rohzin begins declaring in the first line that it was the last day in the life of two lovers, Asrar and Hina.
The novel's protagonist, Asrar, comes to Mumbai, and through his eyes the author describes the hitherto-unknown aspects of Mumbai, unseen colours and unseen secrets of the city's underbelly.
The love story of Asar and Hina begins abruptly and ends tragically. It is love at first sight which takes place in the premises of Haji Ali Dargah.
The arc of the novel studies various aspects of human emotions, especially love, longing and sexuality as sublime expressions. The emotions are examined, so is love as well as the absence of it, through a gamut of characters and their interrelated lives: Asrar's relationship with his teacher, Ms Jamila, a prostitute named Shanti and, later, with Hina; Hina's classmate Vidhi's relations with her lover and others; Hina's father Yusuf's love for Aymal; Vanu's indulgence in prostitutes.
Rohzin dwells on the plane of an imagination that takes readers on a unique journey across the city of Mumbai, a highly intriguing character in its own right.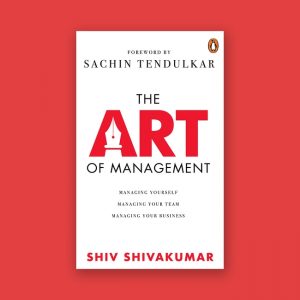 Careers are changing, and the capabilities required to stay relevant are changing even more rapidly. We seem to have endless choices, at least at the beginning of a career, but these start narrowing after middle management. How does one think about one's own life and career in this changing decade?
In this book, Shiv Shivakumar points out that today, unlike in the past, all the three elements are your responsibility. With in-depth interviews with top leaders across the spectrum and an insightful foreword by Sachin Tendulkar, The Art of Management is a must-read.
Over the last two decades, the disruption brought about by data and technology has created a wide chasm between marketing strategy and what really works in the marketplace.
Made in Future is a groundbreaking new book that seeks to recast marketing from a white sheet, with an incisive view of how vast changes in media, content, influences and people's expectations have come together to write a new story of marketing.
The book challenges a lot of the accepted wisdom of the past, yet is brutal where the hype is ahead of substance. In the process, it offers an alternative journey that is conceptually whole, makes you think and helps you follow it all up with pragmatic decisions.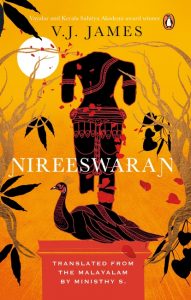 Is it possible for society to exist without religion? Nireeswaran, the most celebrated of Malayalam novelist V.J. James' works, uses incisive humour and satire to question blind faith and give an insight into what true spirituality is.
Three atheists, Antony, Sahir, and Bhaskaran, embark on an elaborate prank to establish that God is nothing but a superstition. They instal a mutilated idol of Nireeswaran, literally anti-god, to show people how hollow their religion is. Their plan starts turning awry when miracles start being attributed to Nireeswaran-a man waking up from coma after twenty-four years, a jobless man ineligible for government employment getting a contract, a prostitute turning into a saint-leading hordes to turn up to worship the fake deity.
The trio is put in a quandary. Will they fight their own creation? Is their intractable minds an indication that atheism is a religion in itself? Belief and disbelief, it is possible, are two sides of the same coin.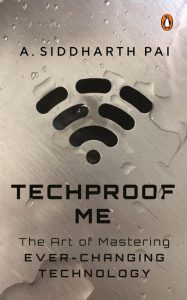 Today, we depend on technology for fulfilling almost all our needs. One thing that can be easily predicted about technology is that it is dynamic and the speed of change is intense. This book is about the new roles we need to play in our technology-oriented world. Discussing themes such as AI, machine learning and the Internet
of Things, among others, the book prepares readers for massive technology-led disruption. It provides
them with information and observations on a variety of technology-related subjects so that they can pivot
on a space as small as a coin when they need to. This book is the ultimate guide that can help readers remain relevant in the fast-changing world of technology.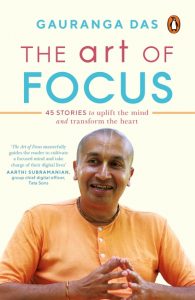 The COVID-19 pandemic has transformed the world we live in, more so than all the recent events put together. The pandemic has made humans question certain assumptions, relook at priorities and adjust life according to the new normal in the twenty-first century. As we take stock of life ahead, beyond this cusp of change, focus emerges as the fulcrum to help ease this transformation.
The Art of Focus, the second book in this three-part series, presents forty-five simple stories filled with revelations to enthral readers with learnings from the experiences of the protagonists and the dynamics of the situations that manifested in their lives.
The first book in the series, The Art of Resilience, presented ingredients to the readers to help them develop resilience in challenging situations that manifested at the start of the COVID-19 pandemic. The Art of Focus builds on the first book and inspires the resilient heart to develop a focused mind. This collective presentation will better equip the readers to take charge of their lives and adapt to the new normal effectively.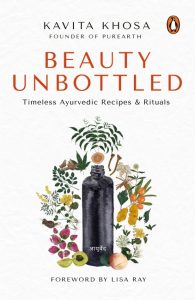 Can one make sunscreen from saffron? Can hemp oil help heal acne? How does madder root help cure hyperpigmentation? Beauty Unbottled is a unique DIY guide on how to use herbs and plants to turn your kitchen into a beauty lab. Learn how to treat hair loss, frizz, dandruff and premature greying with powerful Ayurvedic kitchen herbs. Create your own masks, moisturizers, serums and shampoos with superfoods like neem, tulsi, jasmine and sandalwood-herbs that are revered in Ayurveda. Explore the alchemy of Ayurveda and its long-lost, forgotten beauty
secrets with simple step-by-step skin and hair recipes (with vegan options) in this definitive guide and self-help book. This book will also guide you to read and understand labels, have a balanced diet for a healthy body and choose ingredients that are super effective yet gentle on you and mother earth.
Kavita Khosa, the founder of the award-winning skincare brand Purearth, brings to this book her years of experience in Ayurveda and expertise as an organic cosmetic science formulator. Beauty Unbottled debunks urban
beauty myths, drawing upon scientific research and time-honoured classic Ayurvedic texts. Rooted in Ayurveda, this book invites you to celebrate the skin you are in!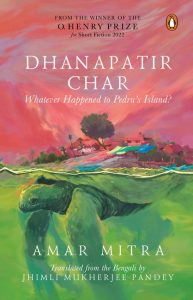 The island came out of the golden pot of Ma Kamala, which she gave to the pirate Pedru to rule. However, there are mythical and mystical elements to the story about how Dhanapati is not only the village headman but also the giant tortoise of lore that swam in from depths of the oceans and fell asleep here to be seen when the waters recede in the winter months.
Dhanapati was the last Pedru, but he was now old and blind, unable to rule his island for long. He then gifted it to his seventeen-year-old wife, Kunti. Will Dhaneshwari, the new ruler, be able to save the island and its women from the lustful eyes of the administration? Or will the government acquire the island? Or will Kunti be able to cast her spell and get the old tortoise to float away with the island on his back?
The Island of Dhanapatir combines the elements of myth, allegory and magic realism with a folklore of rare beauty.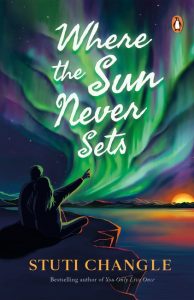 If you find someone's diary, would you dare open it?
Well, if you chance upon your old diary, would you dare read through your past?
Iti is forced to move back to her hometown of Mussoorie amid worldwide lockdown to work on her first movie script. Iti's chance encounter with her first love, Nishit, reunion with her estranged best friend, Shelly, and nights spent reading her well-kept diary, make her best memories and worst nightmares come to life. She has always run away from her past, but now has no choice.
Will reading her diary prove to be an adventure worth taking for completing the script? Will life be the same? Ever?
Set in the COVID-19 lockdown, from the national bestselling author of On the Open Road and You Only Live Once, Where the Sun Never Sets is a riveting personal account of unforgettable childhood dreams, turbulent teenage years, complicated close relationships, human resilience, and the never-ending journey of growing up.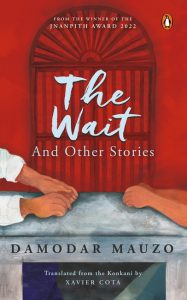 A cab driver, who assumes the identity of whoever his clients want him to be, finds himself in a tricky situation with a passenger. A late-night call leads a doctor down a path of lust and desire, but with unexpected results. A writer acquaints himself with a thief who had broken into his house. A migrant worker falls in love but wonders how he can present himself as a suitor. A young man, having lost the love of his life, takes it upon himself to resolve another couple's dilemmas.
Konkani writer Damodar Mauzo's sometimes bizarre, sometimes tender stories, set largely in Goa, create a world far removed from the sun and sand and the holiday resorts. Here you find villagers facing moral choices, children waking up to the realities of adult lives, men who dwell on remorse, women who live a life of regret and communities whose bonds are growing tenuous in an age of religious polarization. Probing the deepest corners of the human psyche with tongue-in-cheek humour, Mauzo's stories reveal the many threads that connect us to others and the ease with which they can be broken. Written in simple prose and yet layered in nuances, The Wait is a collection that brings to the anglophone world one of the doyens of Konkani literature.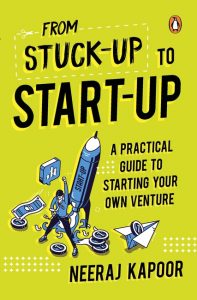 Stuck-up to Start-up is a step-by-step guide to launching your start-up without quitting your job and exploring new opportunities in a post-covid-19 world. It is suitable for those millions of professionals who are stuck in their job traps and who have dreams of starting someday but don't know 'how'. The book answers the 'how to' questions that most people have but don't know whom to ask.
The book has been carefully crafted to become an essential handbook for students at business schools, and for every professional worth his dreams. Neeraj brings the flavour of sharing from his life that's vivid and real to the reader, which connects with the reader and has high retention value. This enables readers to enhance their clarity, decision-making and effectiveness at work and in life to launch their start-up and rapidly scale up with ease, grace, power and freedom.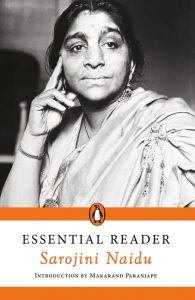 Sarojini Naidu was a prolific writer and speaker, publishing three collections of poetry during her life and delivered many rousing speeches throughout the freedom struggle and after India gained Independence. This book compiles her best-known work, as well as letters she wrote throughout her life to Mahatma Gandhi, Jawaharlal Nehru, Rabindranath Tagore and others, to provide a glimpse into the kind of person she was and the ideas she believed in.
Through these pages, we can witness her innermost thoughts and feelings, and the important role she played in shaping the country's freedom struggle and its ideas as a young nation, particularly through rousing speeches on the Education of Indian Women and the Battle of Freedom is Over, which were broadcast over the All India Radio on 15 August 1947.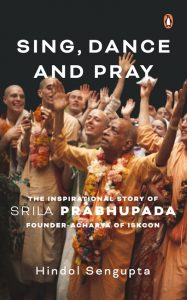 When A.C. Bhaktivedanta Swami Srila Prabhupada entered the port of New York City on 17 September 1965, few Americans took notice–but he was not merely another immigrant. He was on a mission to introduce ancient teachings of Vedic India to mainstream America. Before Srila Prabhupada passed away at the age of eighty-one on 14 November 1977, his mission was successful. He had founded the International Society for Krishna Consciousness (ISKCON), colloquially known as the 'Hare Krishna Movement', and saw it grow into a worldwide confederation of more than 100 temples, ashrams and cultural centers.
This is the inspirational story of Srila Prabhupada. As the founder of ISKCON, he 'emerged as a major figure of Western counterculture, initiating thousands of young Americans'.
He has been described as a charismatic leader who was successful in acquiring followers in many countries, including the United States, Europe and India. Srila Prabhupada's story is bound to put you on a path of self-realization.
This summer, add these refreshing reads to your TBR pile and read the heat away!