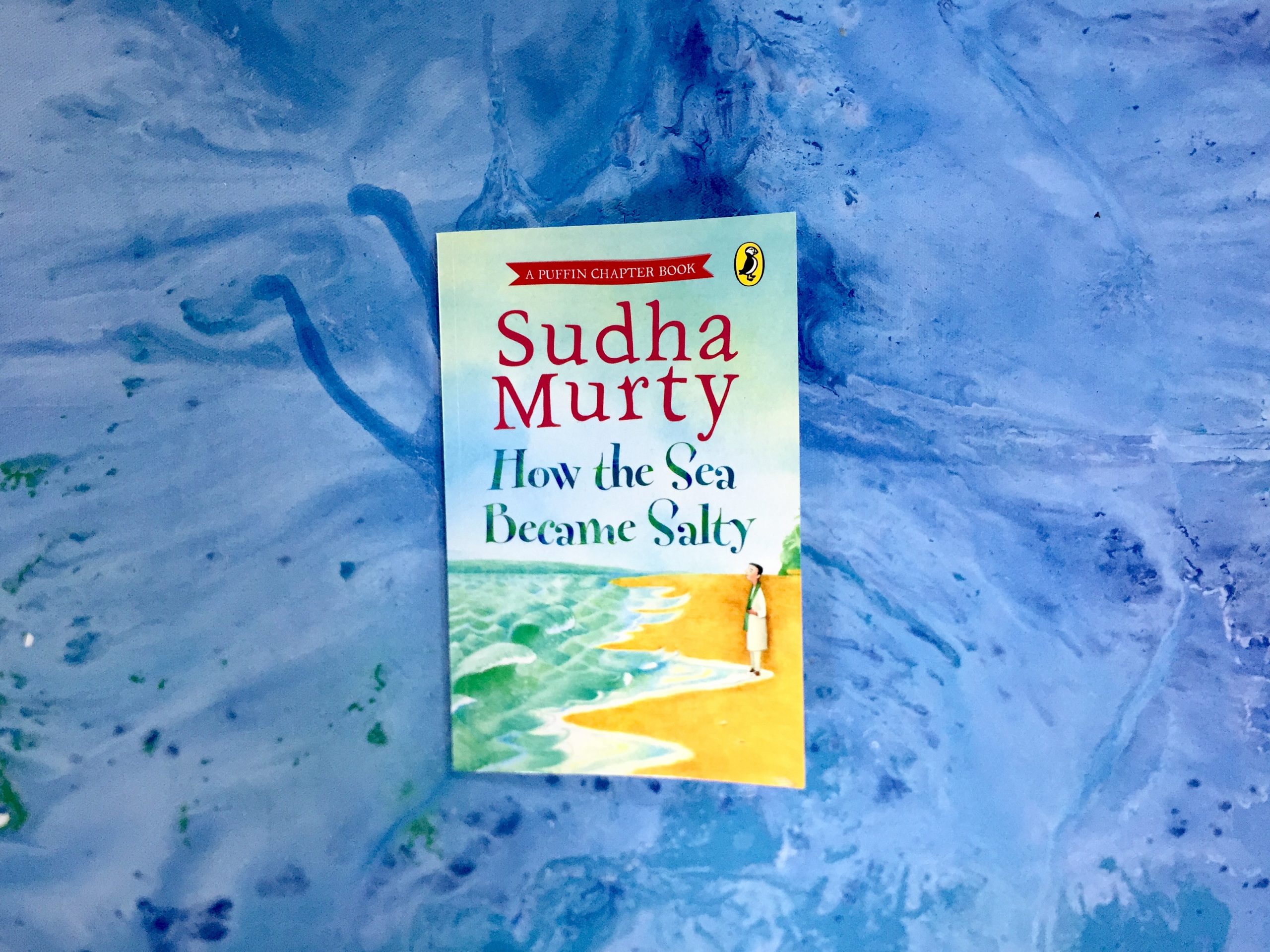 "A long, long time ago, seawater was sweet and drinkable. How it became salty is a remarkable story."
India's favourite storyteller brings alive this timeless tale with her inimitable wit and simplicity. Dotted with charming illustrations, this gorgeous chapter book is the ideal introduction to the world of Sudha Murty.
Here are some quotes from the book:
---
'But by then the sea was full of salt, which had all dissolved into water. And the sea remained salty for ever after that.'
*
'The night passed – with the dwarves dancing and Sridhar feeding the fire with fresh wood when it looked like it was dying.'
*
'He decided not to go to his brother's house. Instead, he went to the beautiful town near the sea, and there, he built a house made money and never wanted for anything, thanks to the magic fan.'
*
'Suddenly, storm clouds gathered and rain started pouring down. Sridhar spotted a flicker light in the distance and ran towards it.'
*
'The salt spilled into the sea. It rained salt sacks for many, many days, till the dwarves heard about it and used their magic to make the fan stop.'
*
'That night, when everyone was asleep, she made Keshav creep into the room where the fan was kept and steal it.'
---
How the Sea Became Salty  is the ideal introduction for beginners to the world of Sudha Murty.