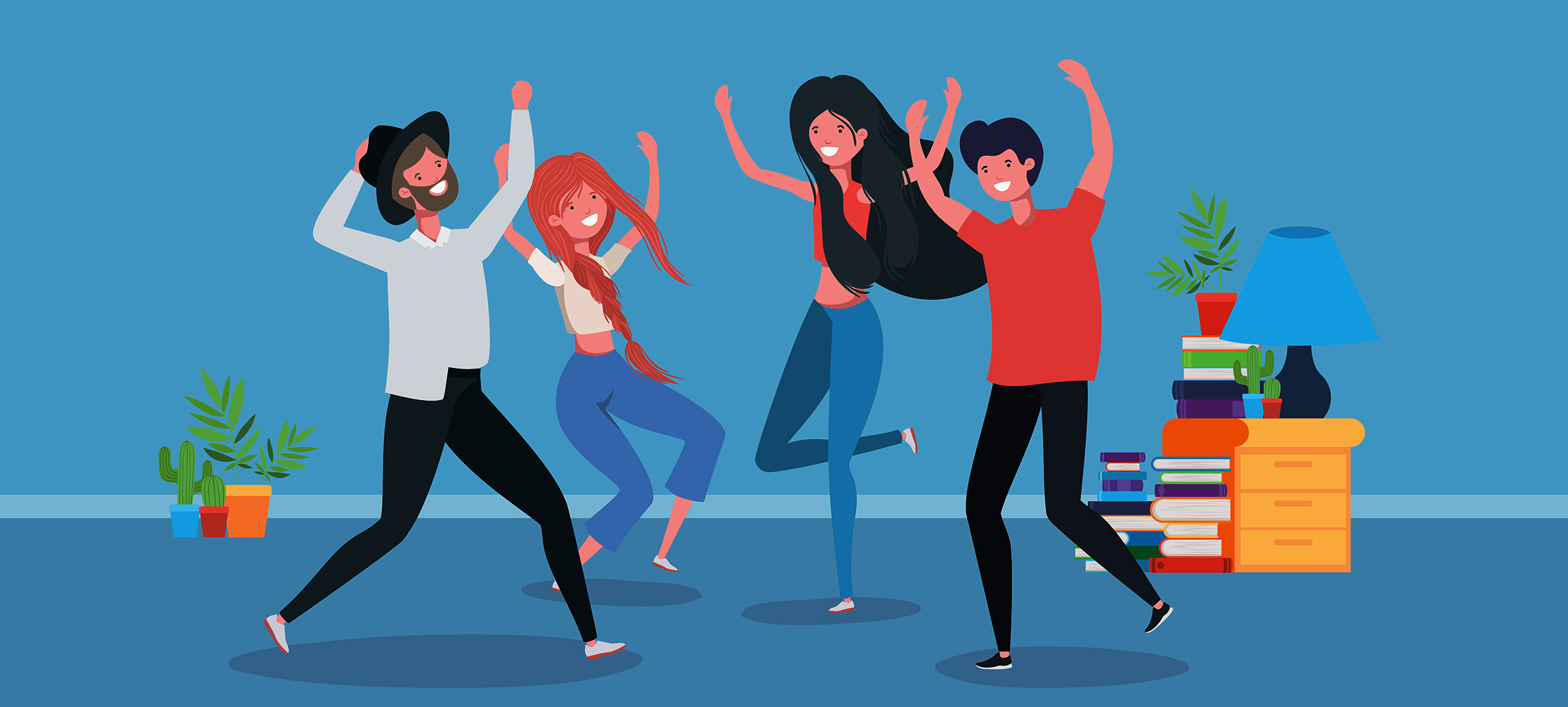 Did you know? In the year 1997 when the United Nations named Winnie the Pooh as World's Ambassador of Friendship. And did you know, that the Beatles released their popular song "With a Little Help from My Friends" in 1967 to mark the 10th-anniversary celebrations of International Friendship Day?
We celebrate this day with books! Would you like to gift your BFF a book from this curated list of must-reads?
Coming Round the Mountain: In the Year of Independence
 
Thirteen-year-old Ruskin is back at school, doing what he loves-reading, goal-keeping, spending time with his friends and eating lots of jalebis. But things seem to be rapidly changing all around him. Whispers of a partition haunt the corridors of his school. Does the formation of a new, independent India mean saying goodbye to old friends-and, with it, the shenanigans they got up to?
On the heels of Looking for the Rainbow and Till the Clouds Roll By, Coming Round the Mountain is yet another look at the past, in particular, one memorable year, 1947, during which a lot happened to Ruskin and those around him. It is a fitting finale to a journey down memory lane, one about accepting change and finding hope in the unknown days to come.
Diary of an Awesome Friendly Kid 
In Diary of an Awesome Friendly Kid, Rowley Jefferson writes about his experiences and agrees to play the role of biographer for Greg along the way. (After all, one day Greg will be rich and famous, and everyone will want to know his life's story.) But Rowley is a poor choice for the job, and his "biography" of Greg is a hilarious mess. Diary of an Awesome Friendly Kid: Rowley Jefferson's Journal offers readers a new way to look at the Wimpy world—one fans won't want to miss!
The Rabbit and the Squirrel 
A heartbreaking modern fable from a writer acutely alert to the dark surprises of the human heart. The Squirrel's greatest joy is dancing in the forest with the Rabbit–her beloved friend and equal of heart. While the duo is inseparable, fate has other ideas: the feisty Squirrel is forcibly married to a wealthy boar and the solitary Rabbit enlists in a monastery. Years later, a brief, tragic reunion finds them both transformed by personal defeats. And yet, to each other, they are unchanged, and their private world—where sorrow registered as rapture and wit concealed loss—is just how they had left it. A story of thwarted love, and an ode to the enduring pleasures of friendship, The Rabbit and the Squirrel is a charmed fable for grown-ups, in which one life, against all odds, is fated for the other.
The Body Myth 
Mira is a teacher living in the heart of Suryam, the only place in the world the fickle Rasagura fruit grows. Mira lives alone, and with only the French existentialists as companions, until the day she witnesses a beautiful woman having a seizure in the park. Mira runs to help her but is cautious, for she could have sworn the woman looked around to see if anyone was watching right before the seizure began.
Mira is quickly drawn into the lives of this mysterious woman Sara, who suffers a myriad of unexplained illnesses, and her kind, intensely supportive husband Rahil, striking up intimate, volatile and fragile friendships with each of them that quickly become something more.
The Beauty of the Moment 
Susan is the new girl-she's sharp and driven, and strives to meet her parents' expectations of excellence. Malcolm is the bad boy-he started raising hell at age fifteen, after his mom died of cancer, and has had a reputation ever since.
Susan's parents are on the verge of divorce. Malcolm's dad is a known adulterer.
Susan hasn't told anyone, but she wants to be an artist. Malcolm doesn't know what he wants-until he meets her.
Love is messy and families are messier, but in spite of their burdens, Susan and Malcolm fall for each other. The ways they drift apart and come back together are the picture of being true to oneself.
Dawood's Mentor by Hussain S. Zaidi
Tired of being bullied, a scrawny, impoverished Dawood Ibrahim is looking for a saviour, Khalid Khan Bachcha, who would teach him the ropes of handling a bunch of hooligans. Instead, what he gets is a mentor who eventually transforms him into a cunning mafia boss.
In Dawood's Mentor, Dawood meets Khalid and they eventually forge an unlikely friendship. Together they defeat, crush and neutralize every mafia gang in Mumbai. Khalid lays the foundation for the D-Gang as Dawood goes on to establish a crime syndicate like no other and becomes India's most wanted criminal.