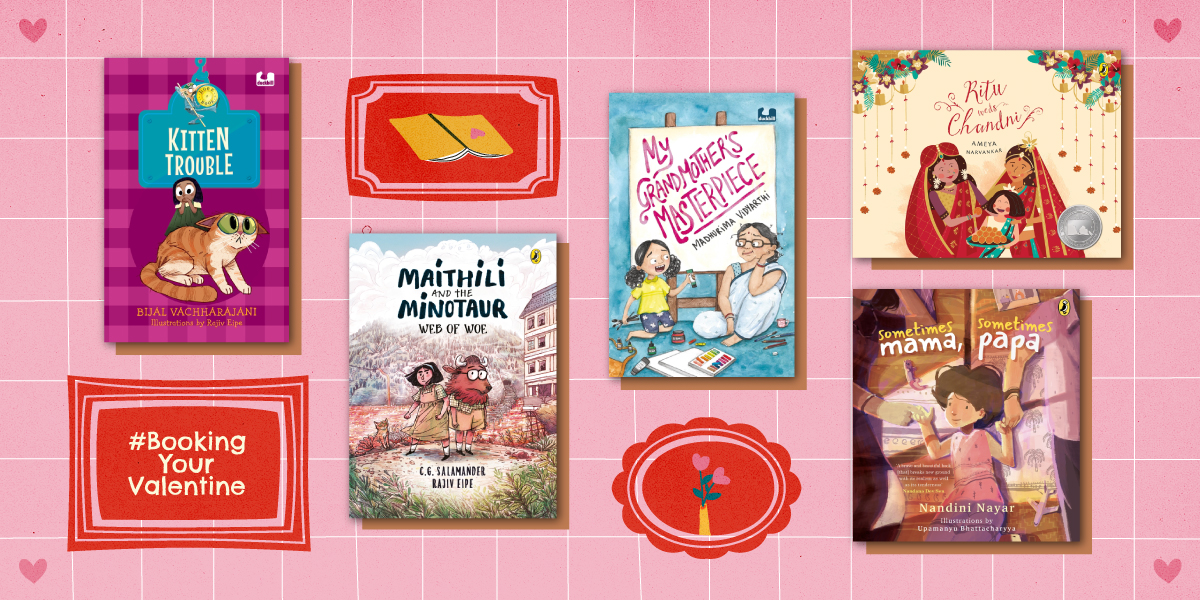 Everything seems rosy for the little and young ones, for they experience happiness and love in infinite ways. So why limit their imagination and definition of love?
Let them celebrate this month of love with their pets, friends, parents, grandparents, objects, plants, books, or even their toys. While they do so, introduce them to our personally-curated list of fascinating titles that tell some amazing and fun stories. Exploring different forms of love—our stories will bring your kids, little cousins, nieces and nephews happiness and knowledge.
So, choose some of their next-favourites from this list!
Ritu Weds Chandni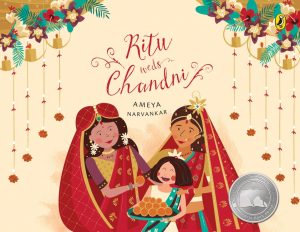 Ayesha is excited to attend her cousin Ritu's wedding. She can barely wait to dance at the baraat! But not everyone is happy that Ritu is marrying her girlfriend, Chandni.
Some have even vowed to stop the celebrations. Will Ayesha be able to save her cousin's big day?
Centering Ayesha's love for her cousin as much as it showcases Ritu and Chandni's love for each other, this warm-hearted story celebrates the power of young voices to stand up against prejudice and bigotry.
Sometimes Mama, Sometimes Papa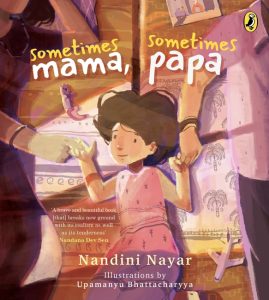 For children and changing families who have two unique homes. Peek into the simplest solutions for understanding one of life's most difficult moments–separation.
When Keya's parents stopped living together, unusual things happened.
Keya became the only girl in her class with two homes.
'Where will you live?'
'Who will you live with?'
'Sometimes Mama,' Keya said, 'sometimes Papa!'
This heart-warming story with comforting pictures reassures young readers that parents, whether alone or together, are always there for them.
Mama and Papa are always wonderful together.
Perhaps, they will be wonderful separately too?
Maithili and the Minotaur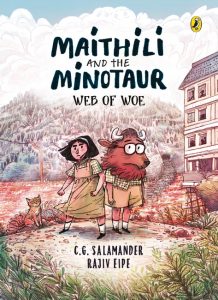 What if our world was a lot more? Filled with unknown creatures-some friendly, some scary.
An outcast to the world of humans, Maithili lives in the outskirts of a magical wilderness. But as she makes new friends in the realm of monsters, she must learn to be careful. Because some monsters are just like humans: mean, nasty and out for blood.
Perfect for fans of Hilda and Arthur and the Golden Rope, join Maithili and the Minotaur on their very first adventure in an outlandish world where nothing is as it seems.
Kitten Trouble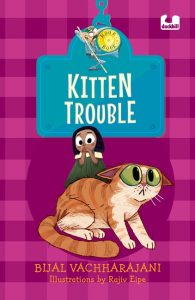 Sani is terrified of animals-dogs, cats, cows. But her mother has just brought home an orange-white furball.
What is Sani to do?
Kitten Trouble is a part of the Hook Books series. These books are for very young readers, aged five and above. The books work well for reading out loud to kids or for young readers just starting to read by themselves. Written by some of the best-known writers for children, and illustrated in exuberant colour by some of India's most-loved illustrators, these stories are set largely in non-urban settings. Hawaldar Hook is the endearing mascot of the Hook Books. Each book includes short and fun language exercises at the end.
My Grandmother's Masterpiece
'This is the story of how my grandmother became a famous artist. It happened somewhere between my seventh and eighth birthdays, so she was really old and also a grandmother, and I didn't know she was an artist. And, of course, she was not famous. And then she was both, all at once.'
For Nini, Minima is just her normal everyday grandmother. So when Minima suddenly shows an interest in doing something new, Nini is not sure that she likes it. After all, a grandmother's first job is being a grandmother, isn't it?