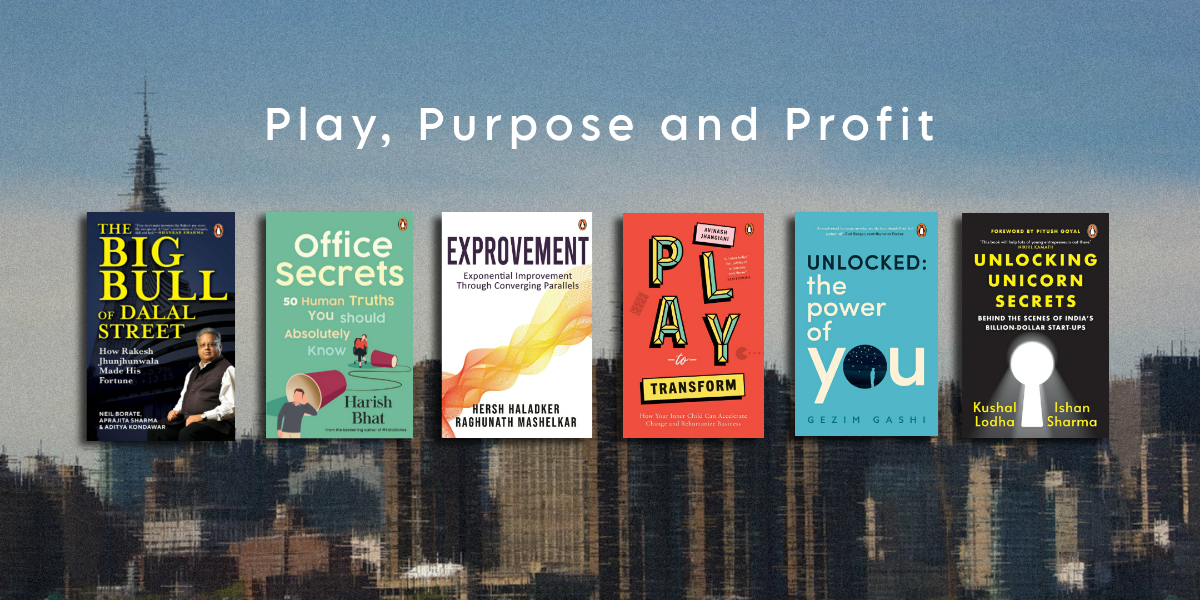 Dive into a handpicked collection of books that unlock the secrets to success, challenge traditional thinking, and inspire personal growth. From workplace wisdom to extraordinary journeys, entrepreneurial endeavors, and captivating corporate tales, these books offer insights that are both enlightening and entertaining. Whether you're a business enthusiast or an aspiring leader, these books are your gateway to a world of knowledge and inspiration.
Play to Transform is a book that challenges the traditional mindset of business leaders and encourages them to tap into their inner child to accelerate transformation with purpose. The book argues that we are all born creative geniuses with an innate ability to empathize deeply with others, but somewhere along the way, we have lost touch with these qualities. In the post-pandemic world, leaders need to be more empathetic and agile than ever before, and a conscious shift in mindset is required to achieve this.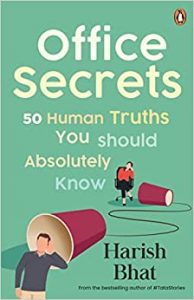 Office Secrets offers a selection of fascinating and useful secrets that can help you be far more successful at your workplace. As a bonus, they can make you happier as well. You will find within a range of subjects-whether the best methods of fighting exhaustion, organizing your work desk, the power of listening, why kindness is so important, workplace lessons from Hercule Poirot and what you can learn from the cookies that your colleagues eat.
Harish Bhat wields his pen with his signature insight to delight, inspire, provoke and change the way you see offices forever.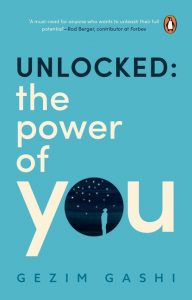 Gezim Gashi recounts his extraordinary journey-from escaping the Kosovo genocide to becoming the first Albanian-Swede to launch a high school institute in the United States – Gezim lays out a path to personal success and fulfillment that is accessible to all, regardless of their background. With his mentorship, readers will be inspired to overcome obstacles and achieve their biggest goals.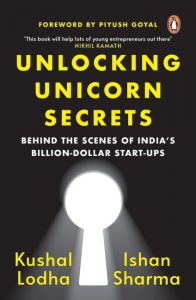 Unlocking Unicorn Secrets captures the entrepreneurial journeys of some of India's new-age founders and looks at the challenges they faced and how they overcame them. It covers themes such as developing an idea, building out the minimum viable product (MVP), finding a co-founder, setting up the founding team, raising funds and scaling the business, among others. Through primary research and a series of interviews conducted with the founders of these billion-dollar companies, the authors weave a narrative that is both accessible and informative.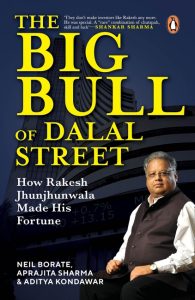 The Big Bull of Dalal Street looks at the life of India's big bull, as Rakesh was famously known, both as a person and as a professional. Providing a fascinating account of his journey, it analyses the records of Jhunjhunwala's investments and interviews he has given over the years. More than just a biography, a large section of the book is devoted to understanding the stocks that made him rich and the mistakes he made. Looking at the journey of the legendary investor, the book offers retail investors some useful insights—-benefits of long-term investing, mistakes one should avoid in the stock market, risk associated with leveraged trades, among others.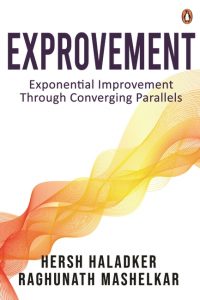 Through the various examples highlighted in this book, Hersh Haladker and Raghunath Mashelkar emphasize that searching for growth opportunities within an offering's existing industry usually results in incremental improvement, whereas exponential improvement can be achieved by drawing parallels from outside of the current context.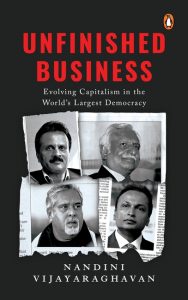 Unfinished Business is a chronicle of contemporary Indian corporate history, narrated through the professional trajectories of four high-profile businessmen: Anil Ambani, Naresh Goyal, V.G. Siddhartha and Vijay Mallya. Following these four entrepreneurs' careers and professional decisions, Unfinished Business throws light on the evolution of Indian capitalism during the first two decades of the twenty-first century, set against the backdrop of a dynamic political, regulatory and business climate in India. And, with great insight, clarity and analysis, Nandini Vijayaraghavan explores the takeaways for entrepreneurs, regulators, lenders and investors in this compelling, illuminating read.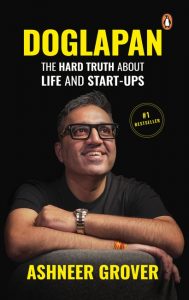 A young boy with a 'refugee' tag growing up in Delhi's Malviya Nagar outpaces his circumstances by becoming a rank-holder at the pinnacle of academic excellence in India-IIT Delhi. He goes on to do an MBA from the hallowed halls of IIM Ahmedabad, builds a career as an investment banker at Kotak Investment Banking and AmEx, and is pivotal in the making of two unicorns-Grofers, as CFO, and BharatPe, as co-founder.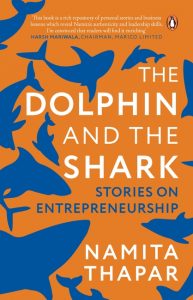 The Dolphin and the Shark is born out of Namita Thapar's experiences of being a judge on Shark Tank India and running the India business of the pharma company Emcure as well as her own entrepreneurship academy. The book emphasizes how leaders of today need to strike a balance between being a shark (aggressive leader) and a dolphin (empathetic leader).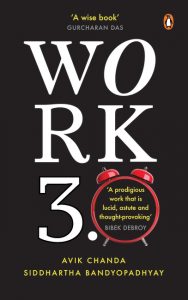 Work 3.0 tackles this and some of the other most pressing and complex questions of the present age, head-on. Avik Chanda and Siddhartha Bandyopadhyay employ rigorous research supplemented with industry reports, business case studies, expert interviews, anecdotes, their personal expertise and insights, to present a rich multi-disciplinary brew that spans economics, statistics, public policy, history, sociology, psychology, law, political science, literature and philosophy. Highly ambitious in scope, astonishingly rich in analytical detail and far-reaching in its conclusions, the book will change the way you think about the future and how the past and present still shape it.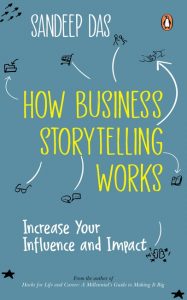 Whether you are a corporate professional, an entrepreneur, a tech guru, a marketer, a strategy consultant, a social media influencer or a student, the book tells you how to succeed in the REAL world. Sandeep brings in nuggets from his numerous storytelling workshops at leading corporates and business schools, and intersperses it with illustrations and hordes of popular culture references, making the book
as engaging as a good story. So, what are you waiting for? Head to the checkout counter.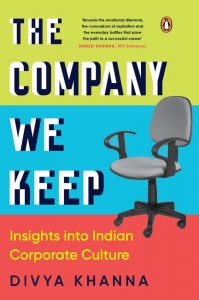 The Company We Keep is a market research-based exploration of Indian corporate culture. It looks beyond the glamour and jargon of the business world to individual stories that share real personal insights into the aspirations, vulnerabilities, pressures and possibilities of corporate careers and lives. These are urgent conversations we need to keep having as we reflect, review and decide where we can go from here.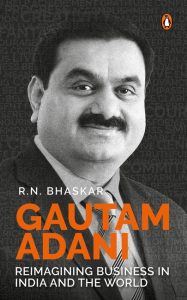 Gautam Adani needs no introduction. One of the richest men in the world, he also helms a business empire that is now India's largest player in ports and renewable energy. He is also the country's largest private sector player in sectors like airports, city gas distribution, power transmission, thermal power, edible oil, and railway lines. Yet, look beyond these facts, and startlingly little is known about Gautam Adani, the maverick businessman; about his motivations and vision; about his life, and the episodes, minor and major, that propelled him to make the choices he did.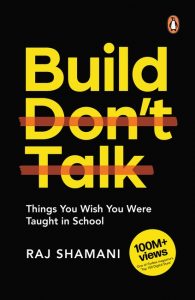 Your school taught you how to run in the race; it didn't teach you how to win. And that's what this book is for. To help you win the race. Packed with useful advice gleaned from his own journey as an entrepreneur and content creator, this book by Raj Shamani is a must-read.
Rahul Bajaj is a billionaire businessman, the chairman emeritus of the Bajaj Group and a former member of Parliament. This book is not just the story of Rahul Bajaj but the story of India. The author takes us through the country's transformation from the time Rahul Bajaj's mother was imprisoned during the freedom struggle to the prism of his eventful life.
Based on unrestricted interviews, the book is full of anecdotes, business learnings and political asides. It is, at its core, a moving human story.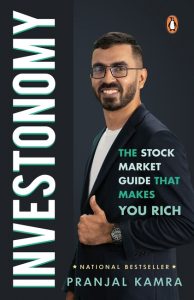 Investonomy not only explains modern value investing principles but also unveils certain secrets of the stock market. It busts popular myths and misconceptions as well. A thorough reading of this book will enable you to chart your own investment plans, and soon, you'll be all set for your personal wealth-creation journey through equity investment. Investonomy is an initiative to empower existing, as well as potential, investors like you.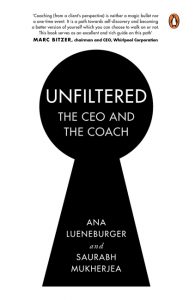 A pioneering book, Unfiltered: The CEO and the Coach, for the first time, opens the doors that normally shield the confidential world of coaching conversations. The book, through its candour, helps readers fully grasp the life-changing impact that coaching can have. Conceived as a leadership development book, the authors share the narratives (both individual and mutual) of their partnership over the course of five years. The resultant narrative provides not just unique insights that executives and entrepreneurs will find useful for their own development but also deep insights into how, by understanding ourselves, we move towards mastery over the world at large.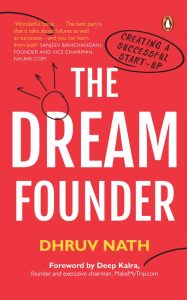 The DREAM Founder is an essential entrepreneurship guide for early-stage Indian start-ups. It also has interviews with some of the most successful entrepreneurs in the world of start-ups, such as Sanjeev Bikhchandani of Naukri.com, Deepinder Goyal of Zomato, Meena Ganesh of Portea Medical and Dr Annurag Batra of Businessworld.