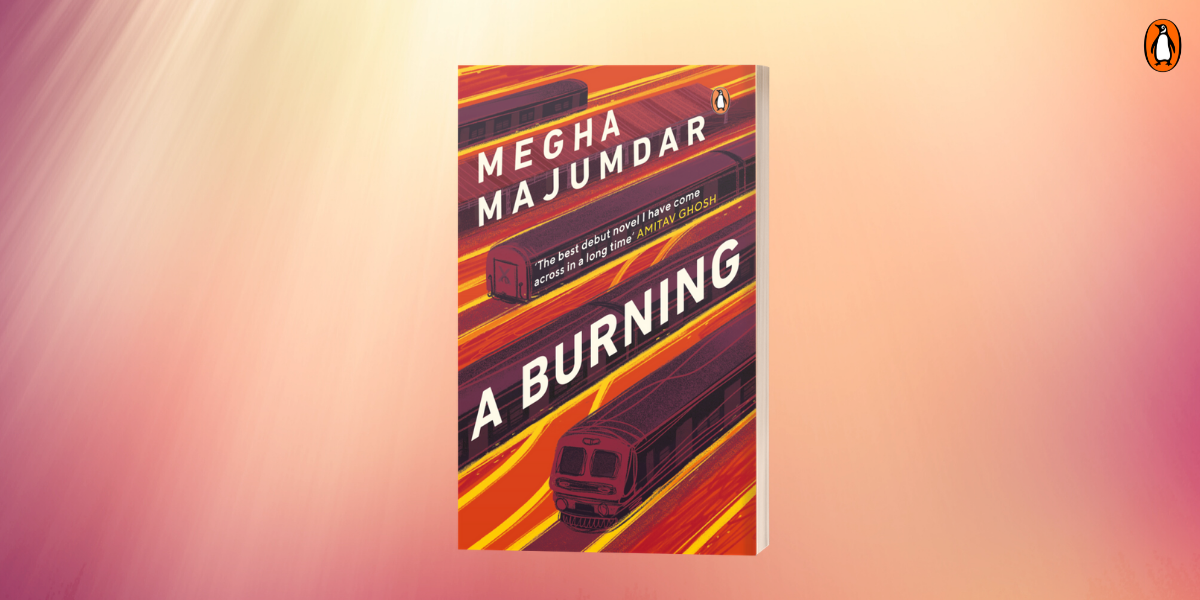 Megha Majumdar's electrifying debut novel, A Burning, is about the cost and freedom of dreams in a world burdened with class and socio-political power-structures.
She traces the lives of three protagonists Jivan, Lovely and PT Sir – which get entangled after a terrorist attack on a train in Kolkata. The responsibilities for both Jivan's false charges and her freedom lie in the hands of PT Sir and Lovely – who too are battling with the daily indignities of their life.
With entrenched injustices, fascism, politics of religion, and betrayals coming into play – these characters become reflective of daily human struggles in a country spinning towards extremism.
*
Jivan
'If the police didn't help ordinary people like you and me, if the police watched them die, doesn't that mean that the government is also a terrorist?'
Jivan is a Muslim girl living in a slum in Kolkata. She witnesses the aftermath and carnage of a terrorist attack on a train and reshares a video on Facebook with the caption given above. Days later she is arrested for the attack and thrown into prison undoing tears of work she has spent clawing her way out of poverty.
PT Sir
'PT Sir knows who she is. Isn't she the ghost who begs him for mercy? Isn't she the ghost who searches the gaze of her teacher, hoping that he might offer rescue? Maybe that is why they had the white curtain up at the court— not so that Jivan could not influence his testimony, but so that he would not have to face her.'
A gym coach, PT Sir is Jivan's former physical education teacher who turns against out of his thirst for recognition. He embraces a political career, getting entangled in extremist politics, inextricably connecting his political rise with Jivan's fall.
Lovely
'Uff! Don't make me say it, Lovely. I can't do this marriage scene with a half man.'
Lovely is a transgender woman from the same slum as Jivan – who dreams of making it big in Bollywood and attends a local acting class. She faces day-to-day ignominies because of her gender-identity. She has a husband named Azad. Lovely has an alibi that can prove Jivan's innocence – but it would cost Lovely everything she holds dear.
*
Jivan, Lovely and PT Sir present to us an unforgettable character-arc that explores the complexities of possessing morals in today's world. As each of them face profound obstacles and inequalities, Majumdar gives us one searing question to explore through them: Who is allowed to dream?