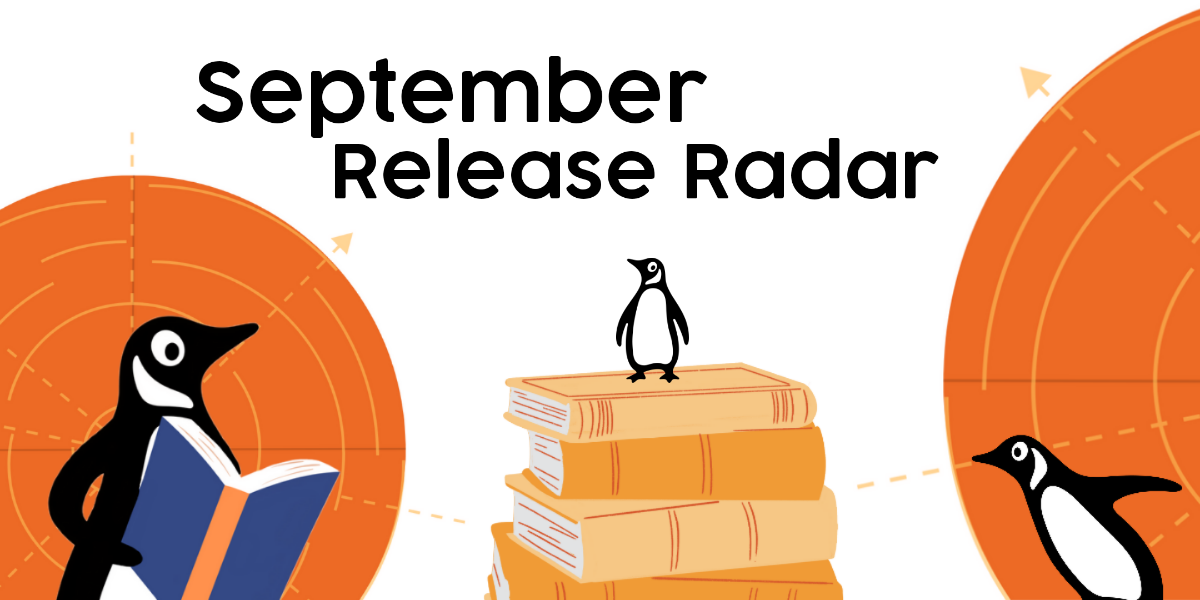 Step into a world of literary wonders this September with our spectacular lineup of newest releases! From insightful explorations of India's ed-tech revolution to poignant tales of love and self-discovery, these books are your passport to out-of-this-world narratives. Learn about achieving financial success, discover innovative leadership strategies, and embark on adventures in various fields. This collection guarantees an enriching escape that informs, inspires, and utterly captivates.
Get ready to be amazed!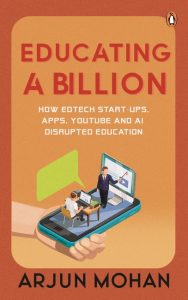 Educating a Billion is an insider's take on how edtech companies in India are trying to solve the issues plaguing our education system and trying to deliver quality at scale. It covers the formative days of India's well-known edtech start-ups-BYJU'S, Unacademy, upGrad and Whitehat Jr, among others, and how these companies created products with a promise that made a difference. The growth of these start-ups is synonymous with the growth of venture capitalist led capital deployment in privately held Indian companies (private markets). The book covers Covid-19-induced changes in our educational system which led to the hypergrowth of the edtech ecosystem, a watershed event for digital start-ups globally.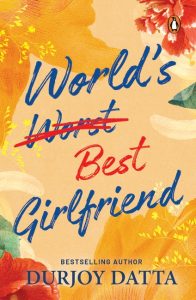 D and A meet under improbable circumstances in the most unlikely of places-a posh resort in the Andamans. While A is fighting hard to escape the shackles of a lower middle-class existence, D is aimless and unsure of what his future holds. Strangely, they are drawn to each other.
'My gaze drifts to her exposed back, and the tiny knot that secures her shimmering choli in place. Emotions of anger mix with a strange desire in me.'
Four years later, when they meet again, D's world has crumbled around him. The burden of caring for his sick father and six-year-old sister has left him with little time for anything else. Yet, despite their diverging paths, D and A find themselves reconnecting in unexpected ways. Their mutual attraction deepens.
Till now, fate has been pushing them together, but what will happen when they decide to take matters into their own hands? Will life be as they've imagined, or will destiny take even that away from them?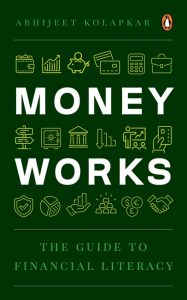 If you are clueless at the end of every month about where your hard-earned money has gone and if you are ready to achieve financial success-this book is for you!
Instead of focusing on 'How big should your income be?', Money Works gives excellent tips on how to save intelligently, how you can achieve your life goals with careful financial planning, how to manage your debts and insurance, how to make your hard-earned money grow through investments and finally, how to live a happy and contented life!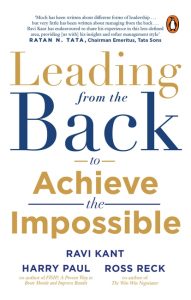 Through an engaging parable about the travails of an upcoming young manager, Shiv Kundra, whose leadership style hampers both his ability to lead and his ability to deliver, the authors outline the fascinating concept of 'leading from the back'.
Leading from the Back is a distillation of the collective experience and wisdom of Ravi Kant (former CEO, vice chairman, Tata Motors), Harry Paul (co-author of the bestseller FISH! A Proven Way to Boost Morale and Improve Results) and Ross Reck (co-author of The Win-Win Negotiator).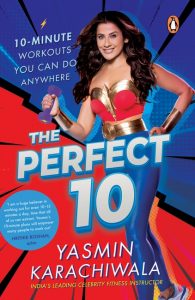 The Perfect 10 will show you that all it takes is ten minutes a day to start that journey and will be packed with exercise plans, movement ideas and lifestyle changes punctuated by stories of real journeys of real people. Get up. Move with Yasmin Karachiwala. And see how your body and your life changes.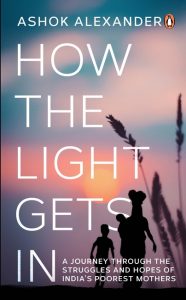 There is an adventure inside every person, waiting to be had . . . the discovery of a self, long buried within.
This personal belief reverberates through Ashok Alexander's How the Light Gets In. In his memoir of an improbable start-up in public health, he writes about an organization with the audacious goal of ending needless deaths and sickness at scale, amongst India's poorest mothers and children. It is a great leap emboldened by an unshakable faith in the 'idea that cannot be denied'. It is a tale of adventure filled with twists and turns, told with a disarming honesty.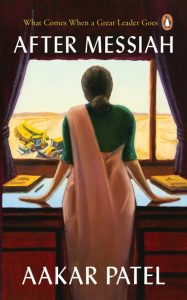 Now the Big Man is gone, with nobody named as his successor. Into this void is pushed Mira, who is reluctant at first but increasingly interested in the position she finds herself in. Will she use her authority to further her agenda, or will she hold on to her principles? Watched by her political rivals, Jayeshbhai and Swamiji, and guided by well-wishers Ayesha, Prabhu and Du Bois, she marches on and discovers something about power-and about herself.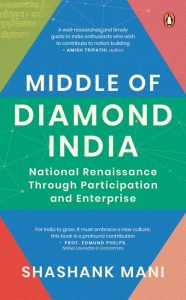 Middle of Diamond India proposes a revolutionary idea – that India has long ignored its largest and most talented segment, citizens in the Tier 2 and Tier 3 districts, its Middle.
The book reveals the hidden stories of those in its Middle who have been ignored owing to their location and language. By examining India's revolutionary past, its culture, its citizens, its innovators, and its spirit, the book illuminates this Diamond shaped India.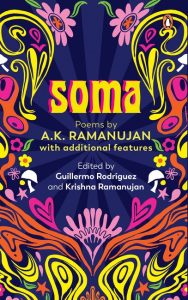 For A.K. Ramanujan, who infused his diverse knowledge of Indian literatures and traditions into his poetry, the idea of Soma, the mysterious plant used by Vedic priests to extract ambrosia, fed his creativity.
Sifting through Ramanujan's archives, the editors discovered a series of unpublished 'Soma poems' whose style and theme set them apart from his earlier work. This volume includes these poems beside essays and an interview that contextualizes them.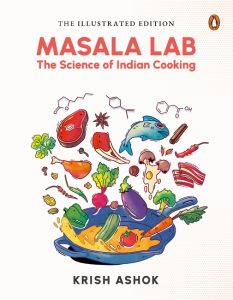 Masala Lab by Krish Ashok is a scientific exploration of Indian cooking aimed at inquisitive chefs who want to turn their kitchens into joyful, creative playgrounds for gastronomic experimentation. In this special edition, Meghna Menon's vibrant illustrations effortlessly complement Krish Ashok's lighthearted approach to the demystification of culinary science, making it the perfect vehicle to absorb the exhaustive testing, groundbreaking research and scientific rigour that went into the making of this revolutionary book.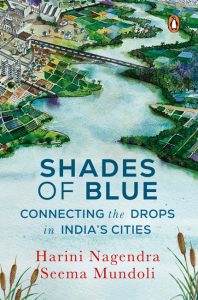 In this passionate and extensively researched tribute to the elixir that sustains us all, authors Harini Nagendra and Seema Mundoli take us on a panoramic view of the water bodies of India and the urgent need to address their emergent ecological threats. From the Yamuna in Delhi to the Cauvery in Karnataka and the Pichola Lake in Udaipur to the Brahmaputra in Assam, Shades of Blue is epic in its sweep and yet deeply moving in its intimate concerns.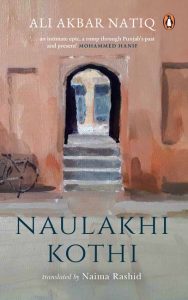 Ali Akbar Natiq's epic saga, Naulakhi Kothi, is an insightful portrayal of the zeitgeist of the times. The sweeping narrative begins in the years leading up to Partition and goes on till the eighties.
Translated by Naima Rashid, it is one of the most important novels of the twenty-first century.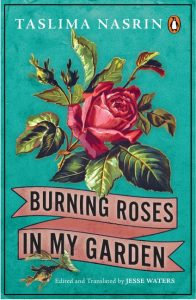 'Have I not, having kept a man for years, learnt that it's/ like raising a snake?/ So many animals on this earth, why keep a man of all things?' writes one of the world's most celebrated writers, Taslima Nasrin, in her first-ever comprehensive collection of poetry translated from the original Bangla into English. The poems get to the heart of being the other in exile, justifying one's place in a terrifying world. They praise the comfort and critique the cruelty of a loved one. In these are loneliness, sorrow, and at times, exaltation. Relying almost entirely upon the free verse form, these poems carry a diction which is at once both gentle and fierce, revealing the experiences of one woman while defining the existence of so many generations of women throughout time, and around the world.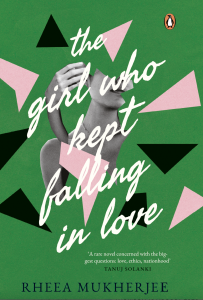 Told through the lens of urban myths, accounts of past lovers, bared confessions and half-truths that make up Kaya's world, The Girl Who Kept Falling in Love dives deep into the futilities of being attached to global aspiration and fighting institutionalized hate while chasing a universal need for love and acceptance.
As the terror outfit intensifies its network in Jammu and Kashmir and carries out the most devastating attacks, Rajveer must think on his feet, juggling different aspects of a counterterrorism operation, leading from the front, all the time handling his family life as best he can. It's a constant game of chess and hide-and-seek between him and the terrorists. This is the riveting story of an officer who will do everything he can to serve the nation.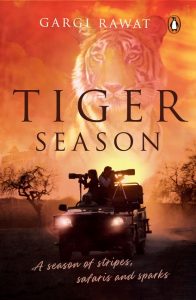 Sunaina Joshi is a reporter with a leading news channel.
Her day-to-day work involves reporting on urban-centric, health-related issues; myriad subjects that bore her, leaving her jaded. Her real passion is a life in the great outdoors, and reporting on wildlife and the environment, something she is unable to do as often as she would like. Unexpectedly, a fabulous opportunity falls into her lap when her channel is commissioned to run a campaign on tiger conservation, featuring a Bollywood star who is trying to resurrect his image and career following a drug scandal.
The shoot takes a dramatic turn when the television team finds itself in the middle of a local conflict and a heated incident involving a tiger attacking a forest guard. Controversy follows, with the decision to relocate the tiger to a zoo, leading to protests and fresh outrage over the action. To Sunaina's dismay, she finds herself becoming the epicentre of the converging controversies. Also complicating matters are the run-ins she has with the arrogant owner of the resort. But is her aggravation with him turning to attraction?
Can she keep her wits about her while remaining professional about the things she loves?
To meditate lifelong at the feet of our lord-Kalki's choice of Thirunavukkarasar's words to end his magnum opus, Sivakami's Vow, is indicative of the shift from romance to reflection, from the mundane to the spiritual.
As Kalki expertly weaves together various strands of honour, love and friendship in this fourth and final volume of Sivakami's Vow, he takes the reader through a gamut of emotions. It is no surprise that this novel is considered a classic.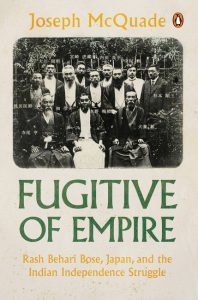 A complex, controversial, and often contradictory figure, Bose has been described as a committed democrat, an authoritarian, an advocate of religious harmony, a Hindu chauvinist, an anti-communist, a political pragmatist, an idealist, a Japanese collaborator, an anti-racist, a cultural conservative, a Pan-Asianist, an Indian nationalist, and much more. Drawing on extensive archival research
from India, Japan, and the UK, this refreshing new biography brings to life the largely forgotten story of one of twentieth-century Asia's most daring revolutionaries.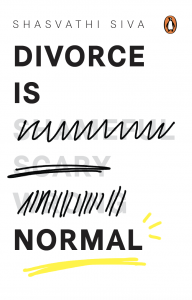 A divorce rate of around 1 per cent is often boasted about with pride in this country, without much critical thought spared for what it actually means. When Shasvathi Siva decided to end her marriage, she realized exactly how difficult getting a divorce was in our society and legal system. Since then, she has been working towards ensuring that others have it easier, and this book is an endeavour to share her learnings with great empathy and sagacity. Divorce Is Normal is an invaluable companion for anyone contemplating separation and divorce, and a necessary reminder for everyone else that divorce is normal.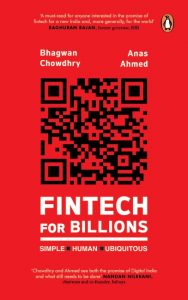 The biggest problem with fintech in India is that the full potential of financial technology and policy is not really reaching the poorest of the poor. Thoroughly researched and expertly written, FinTech for Billions reveals why many of the existing solutions have faltered and fumbled along their path to inclusion. But things are not without hope. Through meticulous research across India – from towns in Rajasthan to villages in Goa, from hamlets in Odisha to districts in Telangana and Himachal Pradesh — Fintech for Billions offers simple, human and ubiquitous solutions that can transform the lives of people at the bottom of the pyramid.