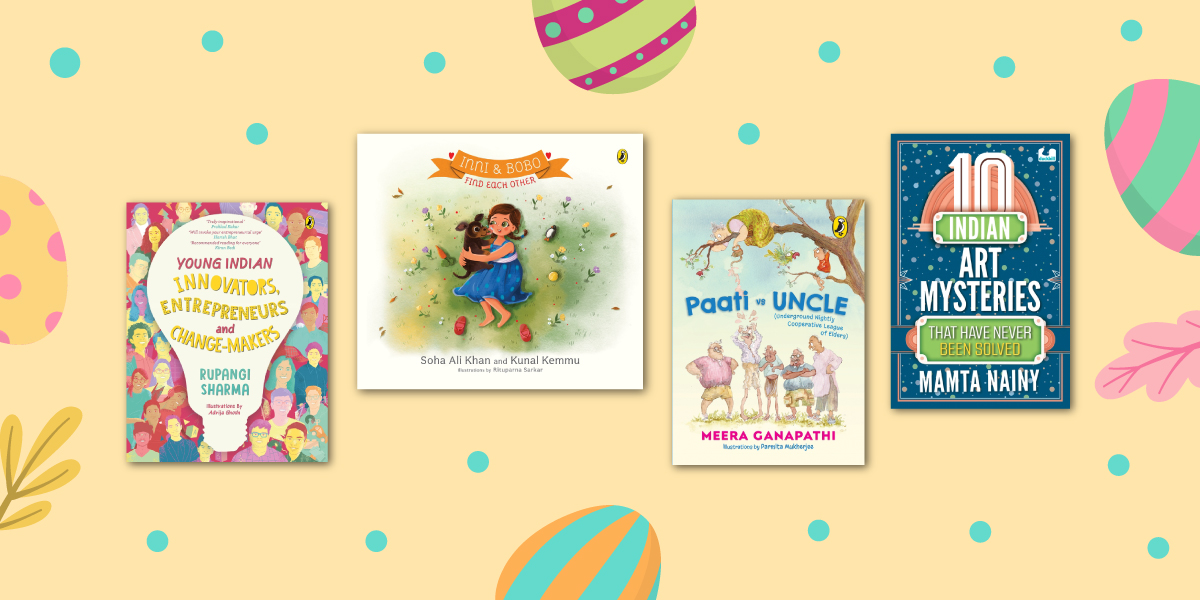 April is here! This means that very much like the vibrant colours of the Easter eggs you're hunting for this season, our rich array of books are ready to bring immense joy into your little ones' world. This eggs-tra special month calls for reading eggs-tra special books that will brighten your kids day. Taking care of their TBR is our prerogative and we're ready for the little easter bunnies and penguins to dive into our captivating stories about art mysteries, pets, science experiments, and detectives. Let the easter games (and stories) begin!
Scroll through this curated list to find just the perfect books for kids of all ages.
*
Inni and Bobo Find Each Other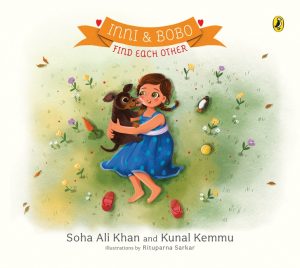 Ages: 4+ years
Little Inni loves all animals, especially cute little puppies-and now she wants to get one! That's when Mama and Papa take her to an animal adoption centre. Once there, Inni wants to take all the puppies home-after all, they're so cute and adorable! But then she sees the scruffy-looking, floppy-eared Bobo. And her heart is set! She has found her new best friend!
Endearing and narrated with a lot of heart, the Inni and Bobo Series, is not only about a little child finding friendship but also about the beauty of adopting dogs. It's about learning empathy and imperative life lessons, and most importantly about opening one's heart and homes-which is what life is all about.
Young Indian Innovators, Entrepreneurs and Change-makers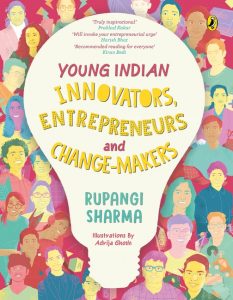 Ages: 9+ years
LET'S MEET:
the teen whose tech company got a $75 million funding
the boy who created the world's smallest satellite
the nine-year-old who set up her own software firm
the girl who started a social initiative to impart life skills through sports
And many more!
These are the inspiring stories of India's future generations-innovative thinkers, dreamers and tinkerers-who have created amazing solutions to real-life problems. Aged seven to twenty-one, these youngsters are effecting change from far-flung rural villages, small towns, and urban cities. There's no stopping these kids!
Motivated by their passions and the everyday problems they witnessed around them, these wunderkinds have succeeded in making a social impact. Their stories promise a young India, full of pioneers wowing the world with their prowess in technology, innovation, and social change.
10 Indian Art Mysteries That Have Never Been Solved
Ages: 10+ years
This book tells the stories of ten mysterious people, styles and objects in Indian art from the prehistoric period to the present day-and in the process, it captures some of the diversity and range of the very large canvas we call Indian art. The stories told here include those of:
The Bhimbetka paintings
The evolution of the Buddha
The Ajanta caves
The Kailashanatha temple
The Pithora paintings
Women artists of the Mughal era
Bani Thani
Indian yellow
Manaku of Guler
The Sripuranthan Shiva Nataraja
Mamta Nainy explores diverse artistic periods, explains different art forms, and gives insights into the lives of artists working in different times and spaces, one curious case at a time.
Paati vs UNCLE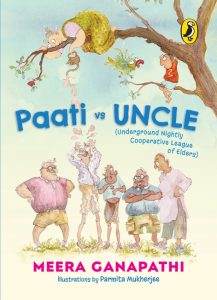 Ages: 7+ years
Inju wants is a quiet, boring holiday at the most boring house in Mumbai, but life at Parijat Retirement Colony is not the same anymore.
A thief is on the loose, and Paati has decided to become an UNCLE! But when the uncles of UNCLE (The Underground Nightly Cooperative League of Elders) act not so cooperative, Inju takes charge.
Joining forces with a lady whose papads were stolen, the skinny building watchman and Paati, Inju forms PAATI (The People's Association against Thieves International).
Can this motley crew of detectives crack the code?
**
So, this April, get ready to read some super fun stories with us!