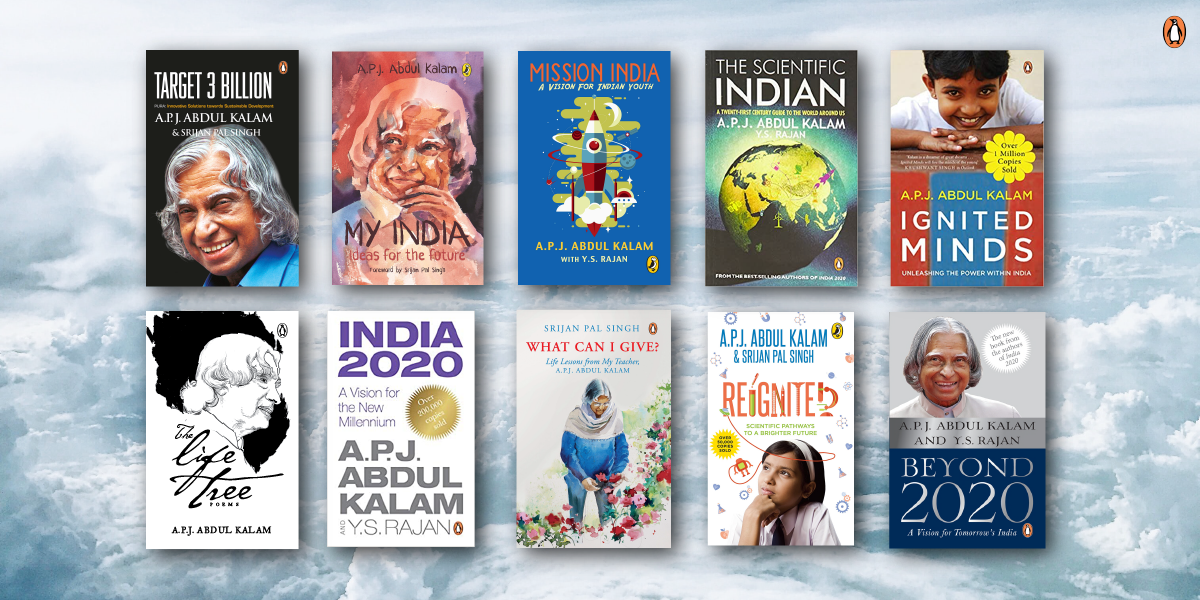 If there is truly an uncontested, unparalleled hero, transcending generations and opinions in these divisive times, it is indeed Dr. A.P.J Abdul Kalam-Missile man, former President of India, scientist, teacher, author-poet, and above all a human of uncompromising integrity and humility.
To celebrate his birth anniversary on the 15th of October we bring to you some of his greatest works, filled with his guidance, wisdom and vision that continue to inspire children and adults alike to grow, think and evolve to fulfill his dream of a better India.
India 2020: A Vision for the New Millennium
Dr A.P.J. Abdul Kalam, Dr. Y.S. Rajan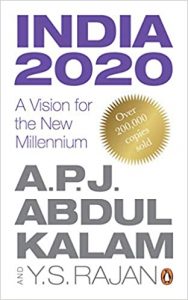 The original, iconic visionary blueprint that set the imagination of the nation afire was published in Dr A.P.J. Abdul Kalam and Y.S. Rajan offer a blueprint for India to be counted among the world's top five economic powers by the year 2020, sketching a strong sense of purpose that can yet be ignited to make us a prosperous, strong nation in a matter of years.
Beyond 2020: A Vision for Tomorrow's India
Dr A.P.J. Abdul Kalam, Dr. Y.S. Rajan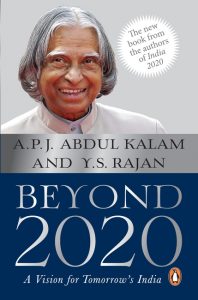 A successor to India 2020, Beyond 2020 takes stock of how much we have achieved and what lies ahead. Amidst a year marked by global crisis, this book is more relevant than ever, offering a renewed policy focus on agriculture, manufacturing, education, health care and infrastructure— vital areas that we need to build on as we look beyond 2020. A blueprint for our future development, Beyond 2020 is a book every Indian must-read.
Target 3 Billion
Dr A.P.J. Abdul Kalam, Srijan Pal Singh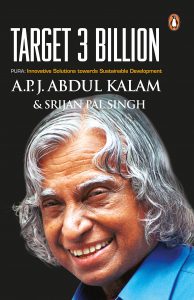 Another extraordinarily relevant and impactful book for India. With 750 million people residing in villages, India is home to the largest rural population in the world. Dr Kalam recommends a sustainable and inclusive development system called PURA—Providing Urban Amenities in Rural Areas—to uplift rural areas through entrepreneurship with community participation, and shows us how individuals armed with only entrepreneurial spirit and a burning desire to make a difference, have successfully generated and tapped into the potential of the rural population!
The Scientific Indian
Dr A.P.J Abdul Kalam, Dr. Y.S. Rajan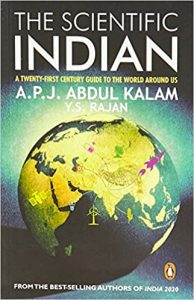 Nuclear capability; self-sufficiency in food production; an array of indigenous satellites and missiles; an unmanned Moon mission—India's achievements in the scientific domain in recent years have been spectacular. The country's best-known scientist Dr. Kalam and his close associate Y.S. Rajan; celebrate these, while sketching out a lucid, scientific explanation of the innovations that will propel us to success on the world stage!
Ignited Minds
Dr A.P.J. Abdul Kalam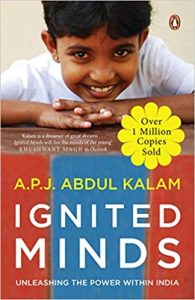 In this wonderful, inspirational book Dr Kalam spoke straight to the hearts of the youth—offering an extraordinary, irresistible premise: that people do have the power, through s hard work, to realize their dream of a truly good life. This vision document of aspiration and hope continues to motivate us to unleash the dormant energy within India and guide the country to greatness.
The Life Tree: Poems
Dr A.P.J. Abdul Kalam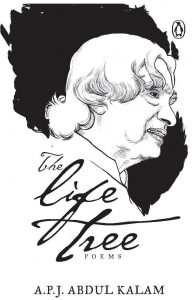 In this moving collection of poems, Dr. Kalam takes us into his world, full of simplicity and beauty, understanding and compassion.  Each word thrills with his love for the country, transcending caste, religion and language, his love for nature and gentle observation of human relationships. The Life Tree is an intimate introduction to Kalam the man, his life and his inspirational thoughts.
My India: Notes for the Future
Dr A.P.J Abdul Kalam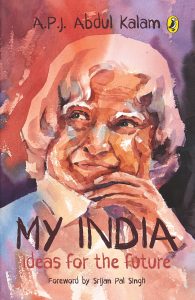 A project very close to his heart, in Dr Kalam's last book for children he sketches a road map for every child to pursue their dreams. He draws on the lives of stalwarts such as Marie Curie, Dr Vikram Sarabhai to encourage and inspire his young readers to think and evolve through valuable lessons in humility, resilience, and determination.
Reignited
Dr A.P.J. Abdul Kalam, Srijan Pal Singh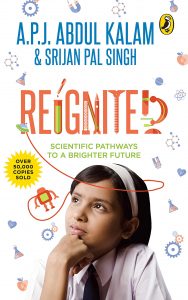 Will robots take over the world? When will we meet aliens? How are memories stored inside the brain?
Dr A.P.J. Kalam is really in his element here, as a teacher and scientist inspiring young minds to take up the careers that will shape our future! Co-written with Srijan Pal Singh, this book features exciting and cutting-edge career paths in areas such as robotics, aeronautics, neurosciences, pathology, paleontology and material sciences, and  offers a plethora of ground-breaking ideas that will make youngsters think out of the box.
Mission India: A Vision For Indian Youth
Dr A.P.J. Abdul Kalam, Dr. Y.S. Rajan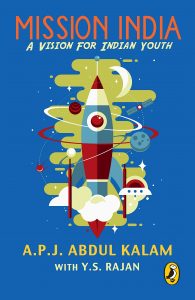 Mission India challenges the Indian youth to bring about multifaceted positive changes in the country, amidst a time where the youth truly are both the present and the future with 540 million youth and 20 million Indians across the globe. With insights into industry, infrastructure and education, Dr Kalam and Y.S. Rajan fire the spirit of every individual and organization to work upon the goal of transforming the nation.
What Can I Give? Learnings from My Teacher, Dr Kalam
Srijan Pal Singh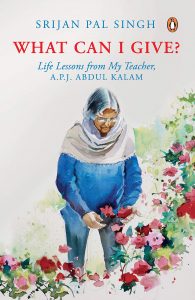 Dr Kalam is often remembered as a teacher par excellence, whose words, thoughts and very life were lessons in many ways. In this heart-warming memoir by his lifelong student, Srijan Pal Singh recollects his mentor's values, oaths and the lessons Dr Kalam taught beyond the classroom. What Can I Give? inspires and enlightens through the words and actions of the greatest Indian of contemporary times.