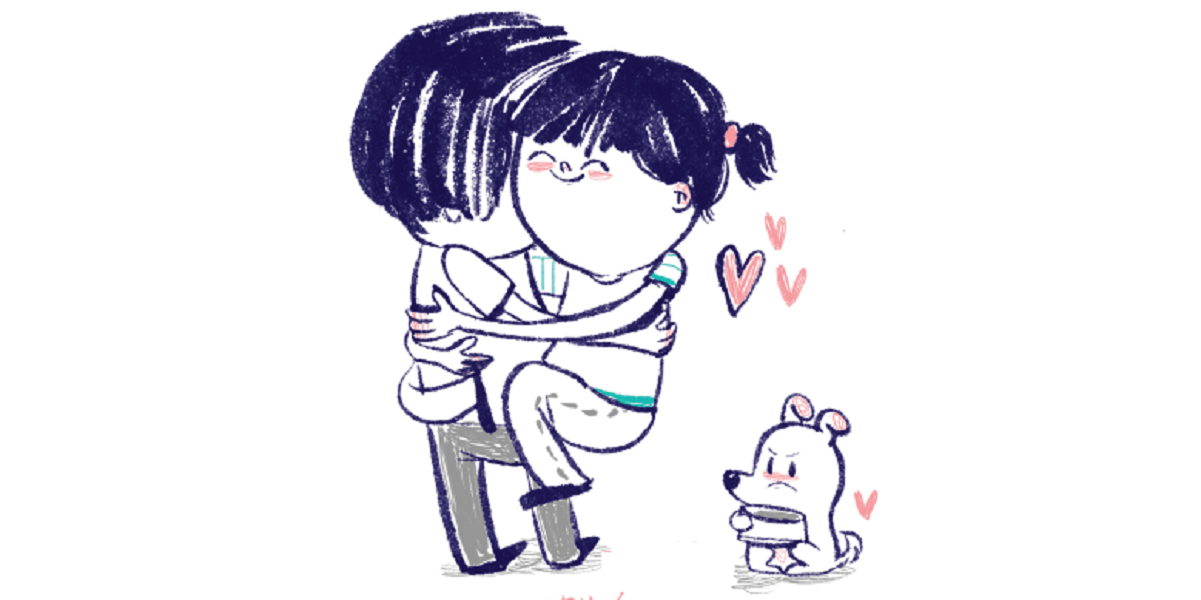 There's a reason they say February is the month of love. Thanks to Alicia Souza, and her (PDA-aversive) husband, George, we have had the corniest and loveliest and mushiest February so far (who could have thought we had it in us?).
Our favourite illustrator is admitting her love in artistic style! Amidst all the cuddles and kisses and the banter of married life, our biggest takeaway from her latest book Dearest George is how much these two lovebirds mean to each other.
Call it a post-valentine's hangover, but we decided to revisit what George means to Alicia!
He is family. Period.
We have said this before and we will say it again – this is our favourite family portrait!
*
Admit it, Alicia – You Love the (Closeted) Romantic!
We know the whole point of penning down this book was to prove to the world that George is, after all, as mushy as all of us.
*
Heart of Gold AND a Nice Beard – What's not to Love?
We totally feel the shared love for food, to be honest.
*
The Momo Cuddles.
Isn't companionship about those special lazy mornings, after all?
*
He is Versatile.
George is a complete package, we have to say. #HusbandGoals, much?
*
The Perfect Cure for Bad Days.
Nothing compares to the person that can make you smile on bad days – we know how difficult that is!
*
He Makes her HAPPY.

 
Do we need to say more?
---
George makes Alicia happy – and us too, because this book wouldn't exist without him!
February is incomplete without celebrating love, and with this post, we are also thanking George for bringing so much love into Alicia's life and ours!