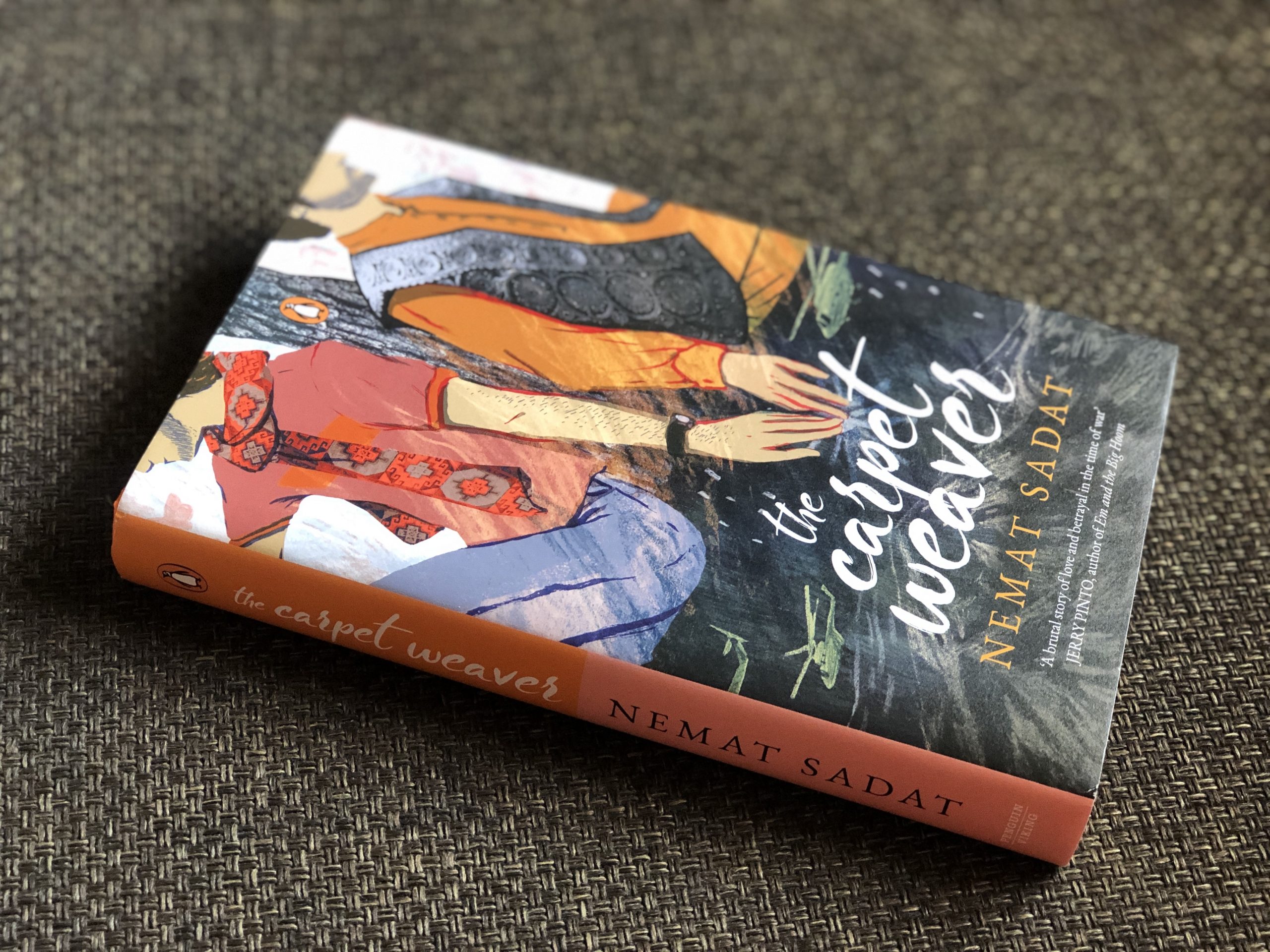 Afghanistan, 1977. Kanishka Nurzada, the son of a leading carpet seller, falls in love with his friend Maihan, with whom he shares his first kiss at the age of sixteen. Their romance must be kept secret in a nation where the death penalty is meted out to those deemed to be kuni, a derogatory term for gay men. And when war comes to Afghanistan, it brings even greater challenges-and danger-for the two lovers.
From the cultural melting pot of Kabul to the horrors of an internment camp in Pakistan, Kanishka's arduous journey finally takes him to the USA in the desperate search for a place to call home-and the fervent hope of reuniting with his beloved Maihan. But destiny seems to have different plans in store for him.
Here are some soul-stirring lines from Nemat Sadat's revolutionary new book, The Carpet Weaver!
"I took the bag from Faiz's hand and pulled out a bra, rubbing the padding across my face and chest. 'This is so nice. I love the way lace feels.' Maihan draped the cup of the bra on my head. 'Look how huge she was—like Marilyn Monroe!'"
∼
"Maihan grabbed a fur throw from the armoire, wrapped it around his neck, and swung his hips while lip-syncing precisely to the Hindi lyrics. When the song was over, he asked, 'How many stars do you give me?' 'Five stars!' Theatrically, I blew him five kisses. 'I love India,' Maihan said, putting his hands over his heart. 'When I grow up and get married, I want to celebrate my honeymoon there.'" 
∼
"Maihan used a washcloth to buff Faiz's lips and defined them with lipstick, then flecked his cheeks with rouge and rubbed it in. I opened a bottle and drizzled glitter on Faiz's hair, put a gold dot on his forehead, and rubbed ambergris oil into his hands and neck. I snapped clip-on earrings onto Faiz's ears, and when we were done, Maihan and I looked into the cheval mirror in front of us and saw Faiz transformed into a striking woman."
∼
"In the distance to the east, a flickering lazy sun climbed slowly over the arid mountains, dwarfing our existence. Like sunflowers, Maihan looked to it and so did I, our eyes flaring, as it painted our nascent love with approving warmth. Maihan had become mine, and I his."
∼
"I slipped my arms around him and hugged him tightly. Some of his drink spilled on my back. I was too intoxicated by his woodsy cologne to care. Maihan pulled away and gaped, and then smiled. I felt his warmth radiate into my soul. Since our voices capped over the unbearable decibel level, we funnelled our words directly into each other's ears."
∼
"'I've dreamt about you. Only about you.' He held his gaze then and studied my face. 'I think you have the most beautiful almond-shaped eyes in all of Asia.'"
The Carpet Weaver is a sweeping tale of a young gay man's struggle to come of age and find love in the face of brutal persecution.