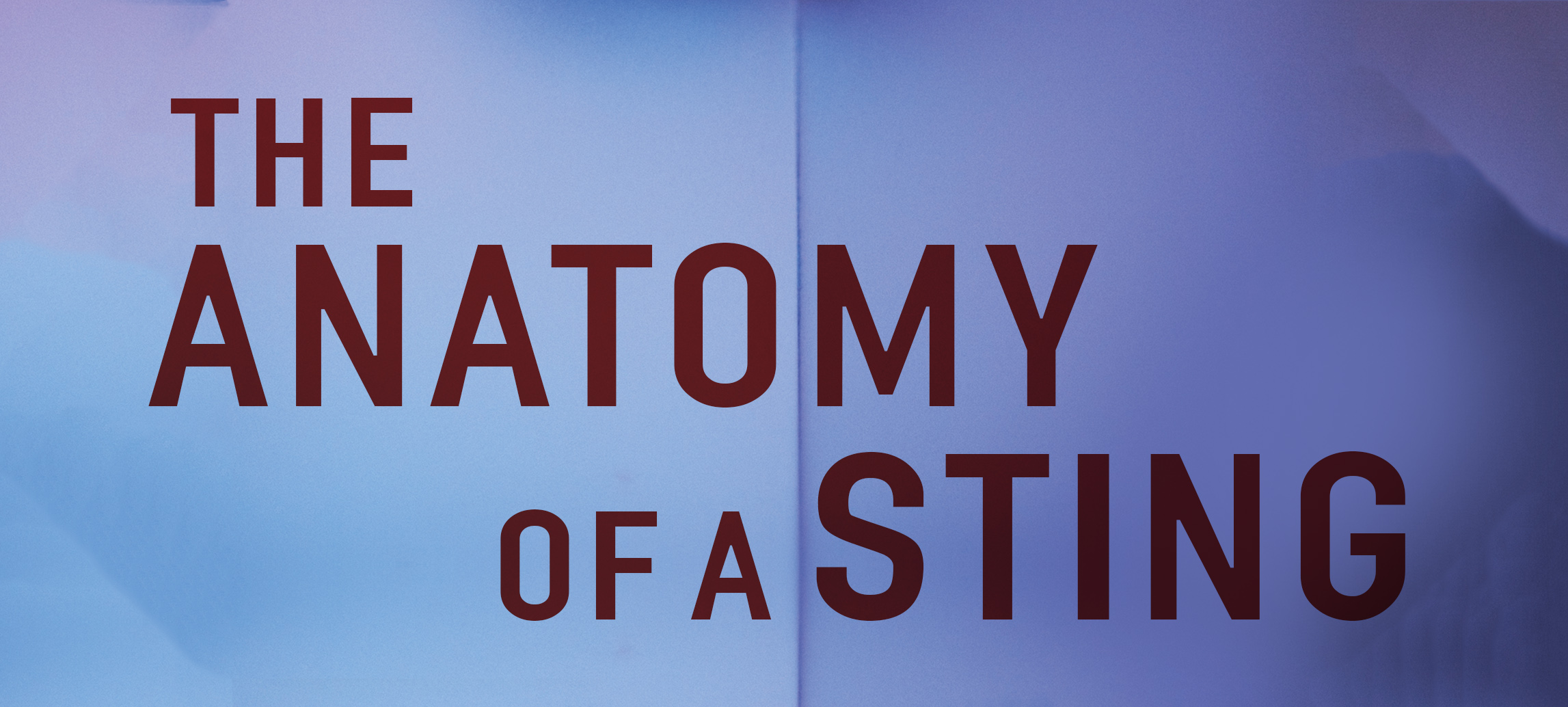 Bhupen Patel in his book, The Anatomy of a Sting allows readers a glimpse into the exciting life of an investigative journalist through these narrative accounts. He has exposed a number of unethical activities during the course of his career, including mental asylums admitting patients without paperwork and investigations as well as illegal agents who provide Arab men with "temporary" wives. In this book, he reveals the process of and the efforts behind the scenes of various discreet investigations.
Here we give you a glimpse into one of the intriguing cases cracked by Bhupen Patel –
---
"To us, a sting operation is nothing less than a police investigation. The difference is that reporters learn on the job without any specific training. Also, we rarely have backup and definitely don't have arms for self-defence. I decided to do some groundwork first and stepped out to check if the address provided in the classified ad was legitimate. Since I would be accompanied by a female colleague and it would just be the two of us, it was important to have an idea of the surroundings, the number of people there and the escape routes. I visited the office of Saathi Film International, located on the mezzanine floor of one of the industrial units of Anis Compound on the Andheri–Ghatkopar Link Road, a hub of small-scale industries in Mumbai. The ground floor had a few auto garages and spare parts shops. I was not surprised that the office did not have any nameplates or boards. From the dust on the shutters, it looked as though the premises had been shut for over a month. Apart from the door, a window was the only escape route from that small office.
I made inquiries with the staff of some of the shops in the locality but no one had a clue about the production house. A few things seemed clear to me—the company had hired the office just a few days ago and seemed highly suspect. It was unlikely that they would rent an office in this area, which didn't have the remotest ties with Bollywood. Without any assistance or support from authorities, I wasn't sure if the story was worth following up. But when I reported back to office, I realized I had to give it a shot.
The Virtual Spy
Once we decided to go ahead with the story, the next important decision was to pick our third and most important partner: the hidden camera. Back then, spy cameras were relatively new, unlike now when the city's electronic stores on Lamington Road/DB Marg have a whole range at various prices. One can buy spy cameras for Rs 1500–2000, hidden in buttons, spectacles, watches, ties, etc. The 'Made in China' cameras can easily pull off three or four assignments without any glitches. But ten years ago, there was very little choice.
The products available were of inferior quality, and the better cameras had a lot of wiring and were tough to carry on your person. I was reminded of a senior reporter friend's experience. He had been on a sting operation about bribes taken by policemen, and just when his assignment was about to end, his camera had betrayed him. He put his hand in
his pocket to remove cash but unfortunately unplugged the wires from the batteries, which popped out from his shirt. Since spy cameras were not as popular then, luckily for him, the officer bought his theory that he had unplugged the batteries of his hearing machine. I had to make sure I didn't repeat this mistake.
The Pre-Production
 As a team, it was important for Ruhi and me to be on the same page. All our research was in place but we had to be prepared for the worst. It was important that we discussed the characters we were about to play—the names, backgrounds, families, experiences, qualifications, likes and dislikes, all of it. We decided that Ruhi would pose as a newcomer who had come to Mumbai to try her luck in the film industry. I became the friend who would accompany her to various casting agencies. We fixed the camera in Ruhi's bag and I decided to wear a watch camera as a backup. We decided to meet somewhere close to the office of Saathi Film International the next morning.
Acting Begins
Location: Office of Saathi Film International
Posing as Ruhi Ahmed, who had dreamed of becoming the next Madhuri Dixit, and Bhupen Shah, her companion, we called on the office of Saathi Film International.We reached at noon, as decided. After going over the details once more, we tried to call the office number listed in the ad but it was temporarily out of service. So we decided to just knock on the door. We were welcomed by the strong stench of gutkha into a small room that had been divided into two, the walls of which were stained red with the constant spitting. I don't know how Bollywood's jhakaas man Anil Kapoor and 'Aakhri Pasta' Chunky Pandey continued to smile in the posters on the walls in that grimy room. The small space had a wooden table, four plastic chairs for visitors and a wooden shelf with the idols of Hindu gods and goddesses and lit incense sticks. We tried to sit close to the idols, not to pray for a successful sting or our safety, but for some relief from the unbearable odour in the room.
Two men were sitting on revolving chairs, with posters of many struggling actors around them. They were presented to us as big names in the industry, though both of us, as knowledgeable Bollywood buffs, had never seen them. But we played along and admired how they were transforming dreams into reality. I must credit them for their honesty of taking no credit for the career and success of the only two well-known faces on their wall, Anil Kapoor and Chunky Pandey. However, they did mention that they knew the two very well. Trying to come to the point, Ruhi asked them about the advertisement in the newspaper. Brandishing a broad smile, one of them said, 'Maiiidumb, pahile intra-ducsun to kijiye' (Madam, first introduce yourself). As per the plan we gave our fake 'intra-ducsun' to the man who identified himself as Mahesh Pancholi and his partner as Salim Sheikh. Since we were lying ourselves, we obviously doubted the credibility of their identities.They boasted about how the advertisement had got a tremendous response, which was clearly a false claim, especially with a defunct phone. Moreover, there was not a soul except for us. They went on to claim that after auditioning a series of actors, they had almost made up their minds to sign on two actors who they identified as Prashant Navle and Vaishali Patel. They were both experienced artists who had already done a couple of low-budget movies in the past. 'Woh toh dedh lakh rupaya bhi de rahe hain phillam keliye,' (they were even giving Rs 1.5 lakh for the film), boasted Pancholi. We pretended to be immensely disappointed and almost got up from our seats when he held my hand and said, 'Sad mat hoiye, kuch karte hain. Phillam mein do lead chahiye . . . doosra jodi ab bhi bacha hai'"
---
Each account in The Anatomy of a Sting will keep you on the edge of your seat and allow a glimpse into the life of an investigative journalist.