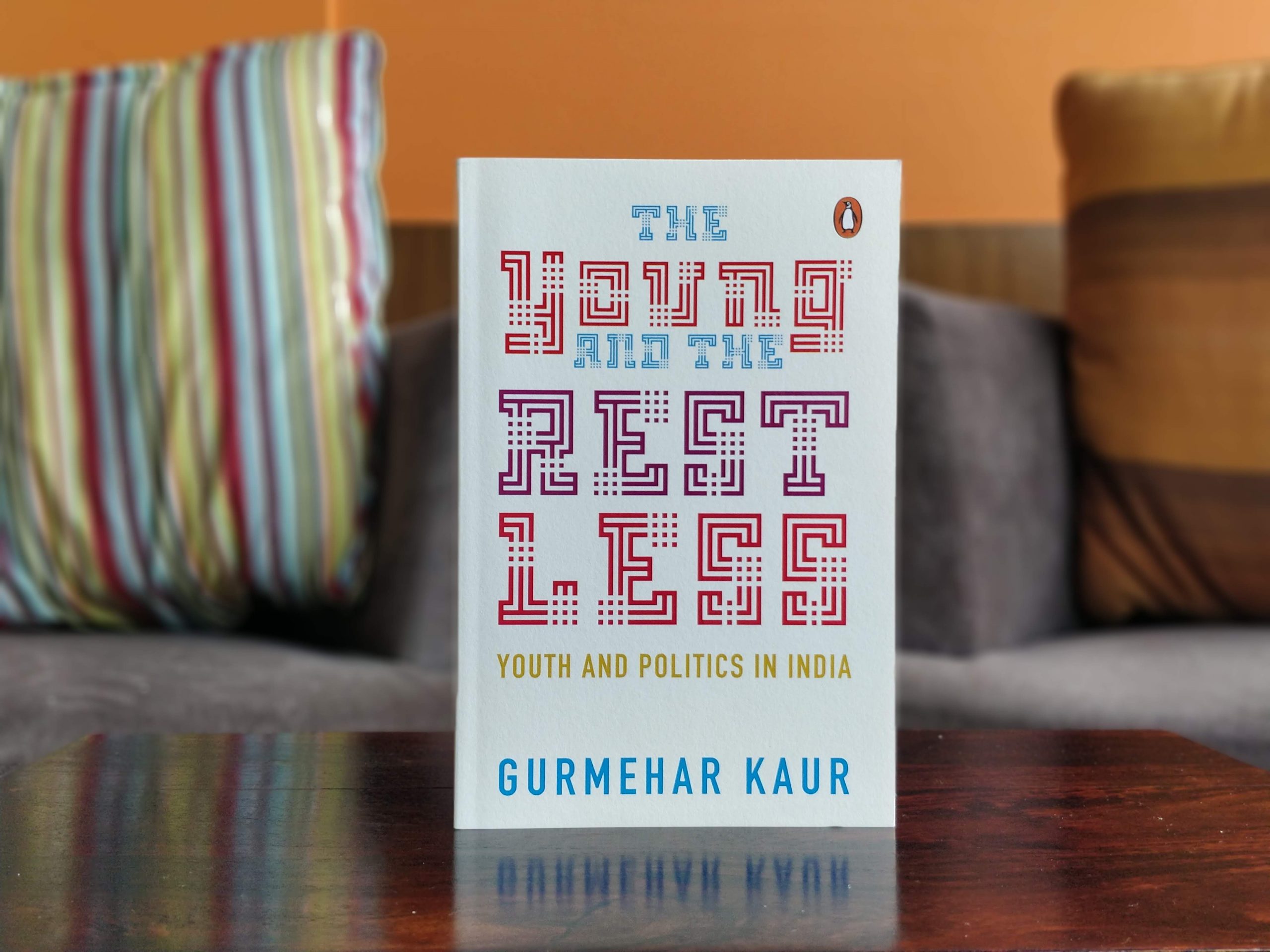 The Young and the Restless by Gurmehar Kaur, maps the journey of eight youth leaders, their aspirations for the country's youth, their goals for themselves and their ideas for the nation. While giving a comprehensive understanding of the ideas and motivations of these leaders. The book explores whether these leaders are influenced by the shadow of their older party leaders.
Giving a clear narrative of the new-age politics of the country and where it is headed, the book provides a fresh view on the political sphere of the country.
Here we list the aspirations of these inspirational youth leaders for you:
1. Omar Abdullah
The ex-Chief Minister of Jammu and Kashmir, Mr. Omar Abdullah, is a driven politician with a zest to advocate for the peace of his native state. He talks about the Kashmir of his boyhood with its pristine beauty and the changes that have come about in the past few decades. Talking about the Kashmir of yesteryears, he shares what he believes is the best course-of-action for the state.
"That's why I always say, for me, if we could restore Jammu and Kashmir in some way back to the state we grew up in, that would be the biggest service we could do to the younger generation."
2. Sachin Pilot
The young Indian politician, puts forward his views about the importance of education in the the country. He believes that an educated society would do well to ward off the many evils of today's world. With an insight into the many advantages of an educated society, Sachin Pilot explains how this nurtures people in the right direction.
"It's not just educating children on an academic level, it's about imparting ethics, values, history, our culture, not in a political way but to understand where we come from."
3. Sowmya Reddy
Being an environment and animal activist, Sowmya Reddy ,an MLA from Karnataka, has always raised her voice against injustice. When speaking about the the many issues regarding animal cruelty, climate change and social inequalities, she stressed that one can only be more perceptible to social issues when they don't limit themselves to formal education and have the freedom to learn from outside the world. She believes it is through this freedom that one can bring about a change in the society.
"With that, Sowmya confirmed to me that freedom was important to her and it showed through in all her actions, whether it was her choice to be vegan in a household that enjoyed non-vegetarian food or whether it was studying environmentalism away from home or whether it was to take the road less travelled and start an activist centre and cafe on her own."
4. Jignesh Mevani
This young political activist and an MLA of Gujarat is known to have had a long history of political struggles during his initial years. Being vocal about caste discrimination from a very young age, he believes in working towards an egalitarian society.
"And what does working for the Dalit community mean? It means to stand up for them when they are oppressed and subjected to violence. that is what I learnt about leadership growing up."
5. Shehla Rashid
An activist since her student days, Shehla Rashid has been actively supporting the cause of Kashmir and its people, gender and other social issues. She talks about the struggle of getting into the political sphere and hopes to one day be instrumental in bringing about a change for the country.
"I don't know, there is bad in everything and we need reform everywhere, especially in politics. We need reform in marriage and we need more progressive institutions than marriage; similarly, we need better politics. Otherwise everything is bad."
6. Aaditya Thackeray
The twenty-eight-year-old political leader from Maharashtra has ushered in a trend of new-age politics. Going against the grain in the political sphere, he has taken actions that represent a progressive understanding of the current world.
"I don't think it plays much into my politics because the way I see politics or the things I'm doing in politics right now, be it the plastic ban or electric buses or trying to reform education, all of these issues are not only very important for me, it affects everyone."
7. Madhukeshwar Desai
The promising young politician,  has proved to be a dynamic leader over the years. As a leader, he is aware of the responsibility he has towards the people and hopes to show people the right path.
"I think regardless of what I do, it's about doing justice to what I do and making sure I don't bring disgrace to something he did."
8. Raghav Chadha
The twenty-nine years old leader, is a confident politician who strongly believes in his ideologies. Originally a chartered accountant, he realized the important for a corruption-free India, and hence decided to join politics.
"Therefore this thing has always been inside me. how can we actually get rid of corruption?… The common life is of an ordinary person who doesn't know how to pay for his child's next meal and that is because there is an unfair distribution of wealth due to corruption. Corruption is at the root of all causes."
---
The Young and The Restless follows the journeys of eight youth leaders, their aspirations for the country's youth, their aspirations for themselves and, most importantly, their aspirations for the nation.AVAILABLE NOW!