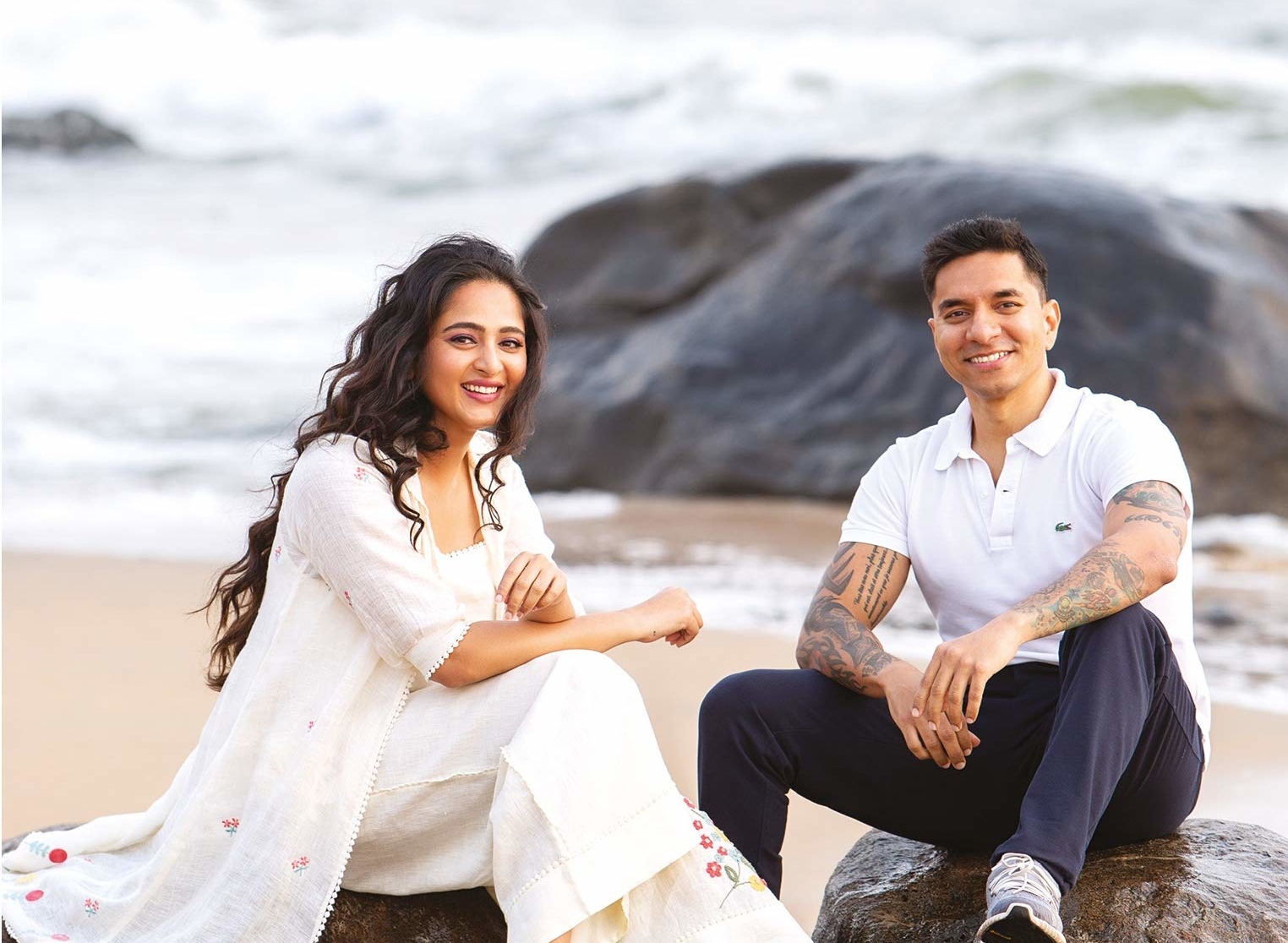 The Magic Weight-loss Pill by Luke Coutinho and Anushka Shetty, is an anthology on the benefits of sustained lifestyle changes to have a healthier life. The book gives out various ways of dealing with the problems of excess weight, chronic diseases such as diabetes, hyperthyroidism, kidney and liver stones. By explaining the very reasons of the beginning of such diseases to talking about some of the easiest habits which people can inculcate in their lives to achieve their health goals, this book is a must-have for every health freak!
Following are a few things about the successful Holistic Lifestyle Coach, Luke Countinho that you ought to know!
Luke Coutinho is a Holistic Lifestyle Coach practising in the field of Integrative Medicine.
∼
Apart from creating personalized wellness plans regarding weight and disease management and being a motivational speaker, Luke Coutinho along with his team of qualified doctors and trained nutritionists are known for providing expert care when it comes to cancer. 
∼
The Mumbai based holistic lifestyle coach, Luke Coutinho believes that lifestyle changes is the key to prevention and healing. He started off by counselling people on various subjects such as lifestyle, health and exercise. He now has a global presence with his clientele across New York, Dubai, London, Middle East and many more. He truly believes that "The New Religion is Lifestyle".  
∼
Luke Coutinho and his team work in an integrative manner where the patients continue with their doctors treatment while they work on building their immunity & making a lifestyle change so that they can possibly heal with ease.
∼
Luke Coutinho is a firm believer of the powerful intelligence of the human body and its ability to heal itself. He believes that no one – whether a nutritionist or a doctor ever heal people. They simply enable, fix, guide, etc. It's the human body that finally heals itself. If we give the human body, mind, and spirit – the foundation it needs to do what it does and knows best, we can provide a platform of recovery or healing.
∼
Luke and his team are currently involved in training and working closely with nutritionists and doctors of Tata Memorial Hospital of Cancer Research to enhance nutrition and lifestyle amongst patients and with autistic kids and adults as well.
∼
Luke Coutinho co-authored the well-known books The Great Indian Diet with Shilpa Shetty and the bestseller – The Dry Fasting Miracle – From Deprive to Thrive.
∼
Luke Coutinho is an active proponent of meditation, advocating about its benefits in combating stress. Luke Coutinho talks at global events across the world on health, lifestyle, disease, children's health and integrative and lifestyle medicine. From WPO, YPO, EO, FICCI, ICA to schools, colleges, private events and corporates, he uses this platform to inspire, share knowledge and coach people into the right lifestyle. 
∼
Luke has a strong social media presence where he uses platforms like Facebook, Instagram and Twitter to educate and impart learning to the public. His talks are holistic in nature and revolve around disease, prevention, recovery, spirituality, life coaching, remedies for skin, hair, beauty, exercise, sleep, in general, lifestyle medicine.
∼
Luke Coutinho was included in 2018's GQ 50 Most Influential Young Indians.  
∼
Luke Coutinho was awarded the Elle award for the Best Health Expert of the Year 2018 and Best in the Industry (Nutritionist) by Vogue in the year 2018. 
∼
Luke is a co-founder of GOQII & RESET – Holistic Living Concepts. Luke believes that holistic living is a drug that prevents, heals, builds a great body and mind, motivates, inspires and helps you connect with your core element. 
---
Get your copy of Luke Coutinho and Anushka Shetty's The Magic Weight Loss Pill today!