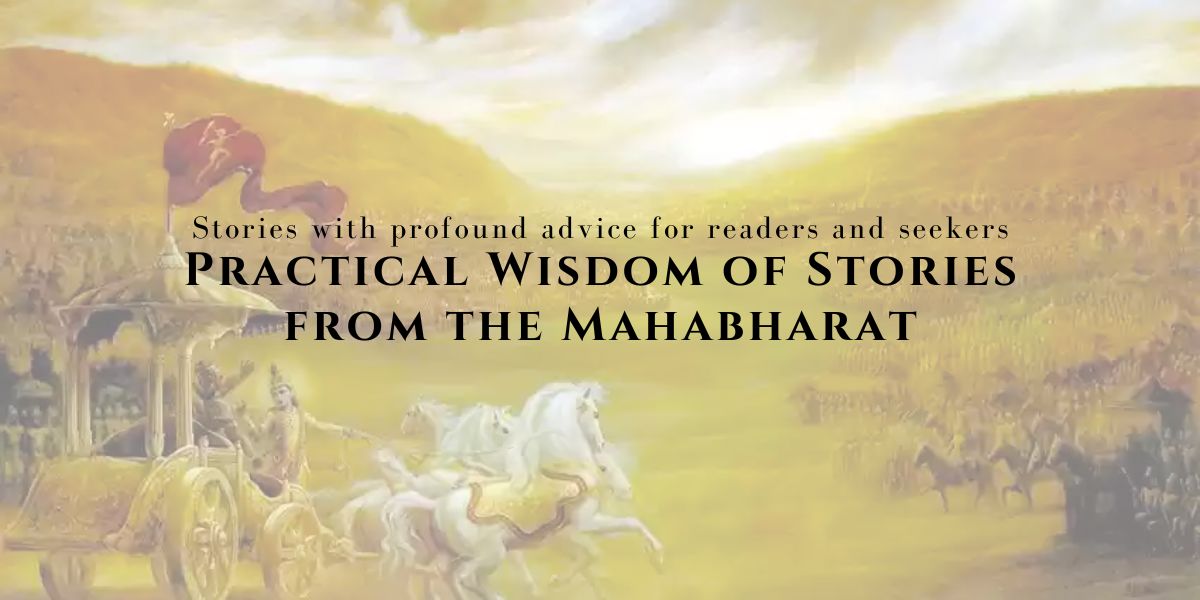 Penguin Random House India is thrilled to announce the acquisition of the highly innovative book, Strategic Choices, Ethical Dilemmas: The Stories of the Mahabharat written by a trio of esteemed academicians, Dr Aruna Narlikar, Prof. Amitabh Mattoo, and Prof. Amrita Narlikar. The book is scheduled to come out in November this year under the Vintage imprint.
Asking the crucial question, is it possible to win and still keep one's soul, the book, Strategic Choices, Ethical Dilemmas: The Stories of the Mahabharat shares with readers how they can do so. Drawing on the timeless stories of India's ancient epic, this book applies their practical wisdom to questions of international relations, public policy, and our everyday lives. Written for a broader audience of scholars, practitioners and other avid readers, Strategic Choices, Ethical Dilemmas will be useful for all those seeking to put the world to rights and provide some tasty food for thought for those who enjoy paradoxes and squared circles.
The Mahabharat, which flourishes in the hearts and minds of many even today, deals with profound normative questions of (and advice on) morality, duty, virtue, law, justice, and war. The text also does not shy away from pragmatic and strategic issues of negotiation, alliances, training and education, leadership, and more. Its unflinching look at bleak realities makes the Mahabharat a text uniquely applicable to our current times. Strategic Choices, Ethical Dilemmas draws on familiar and also lesser-known stories of the Mahabharat to explore winning strategies that are suited to the modern day and still work together with ethical choices.
Co-author Dr Aruna Narlikar says, 'The Mahabharat is a text that I grew up with and yet its novelty never fades. It has been a privilege to work on this book with my co-authors and gain a fresh perspective on its stories as well as their applicability to modern-day challenges. We hope that our readers will enjoy reading this book as much as we enjoyed writing it!'
Prof. Amitabh Mattoo, co-author, added, 'The Mahabharat is an epic full of eternal wisdom and of deep contemporary relevance.  We are grateful to Penguin and greatly looking forward to the upcoming global launch in the fall of 2023.'
Also commenting on the book, co-author Prof. Amrita Narlikar says, 'The living traditions of the Mahabharat offer unique insights into questions of both Realpolitik and ethics. We are proud to work with Penguin and share the epic's practical wisdom with our readers.'
Milee Ashwarya, Publisher, Penguin Random House India, says 'Strategic Choices, Ethical Dilemmas brings together the age-old wisdom of the Mahabharata by seeking answers to contemporary dilemmas. Fresh and timely, this book promises to provide food for thought to readers faced with different life situations.'
About the Authors
Dr Aruna Narlikar is an author, poet, and artist. Her publications include the co-authored Bargaining with a Rising India: Lessons from the Mahabharata (2014), and recent articles for The Speaking Tree column of The Times of India and The Economic Times. In addition to a doctorate in Literature, she has earned a senior diploma in Yogic Science. She has wide-ranging experience in television and print media. She writes in three languages (Hindi, Marathi, and English), and has had her work published in some of the top Indian newspapers and magazines.
Prof. Amitabh Mattoo (D.Phil., Oxon.) is professor of international relations at the School of International Studies, Jawaharlal Nehru University and honorary professor at the Faculty of Arts, University of Melbourne. His scholarship and contribution have won him numerous honours of high distinction, including the Padma Shri. He is regarded as one of the top strategic thinkers from India; his policy advice has been sought by the governments of India and Australia. He has been a member of India's National Security Council's Advisory Board and the National Knowledge Commission; he had earlier served as the vice-chancellor of the University of Jammu, chair of Miranda House and the founding director and CEO of the Australia India Institute.
Prof. Amrita Narlikar (D.Phil., Oxon.) has served as president of the German Institute for Global and Area Studies (GIGA) for almost a decade. She is professor of international relations at Hamburg University, and an honorary fellow of Darwin College at the University of Cambridge. She serves as  senior fellow at the Observer Research Foundation (ORF) and at Research in Information Systems for Developing Countries (RIS). Before being appointed to the GIGA presidency, she was "reader" ("professor" under the university's internationally aligned system) in international political economy at the University of Cambridge. Her recent publications include the co-edited centenary special issue of International Affairs, 'The How Not To Guide for International Relations' and (single-authored) Poverty Narratives and Power Paradoxes in International Trade Negotiations and Beyond.