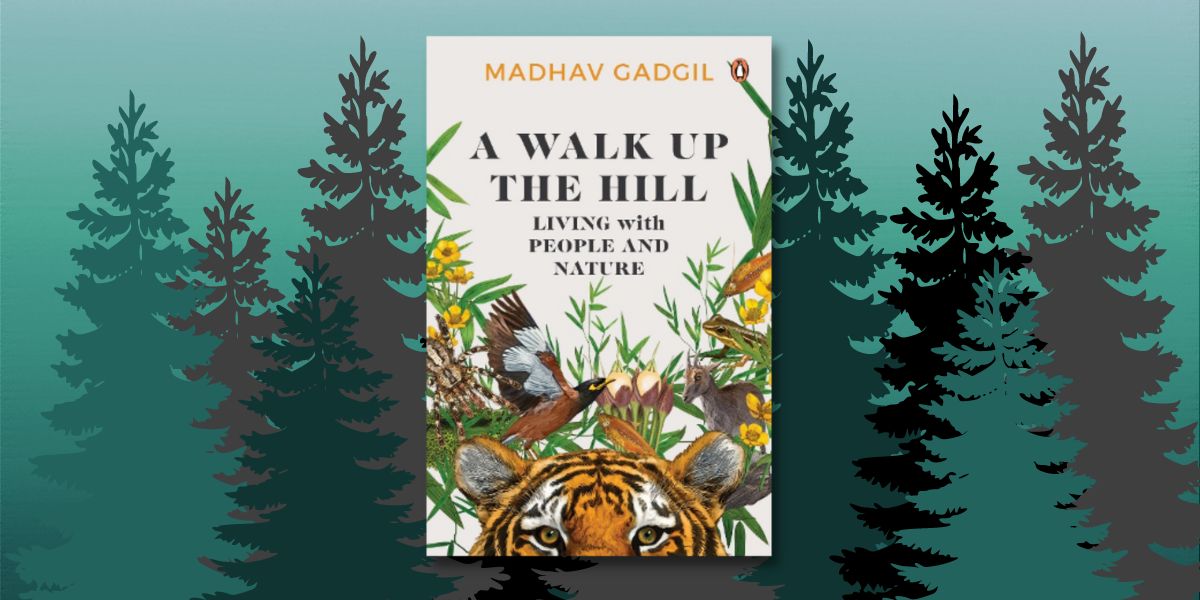 Madhav Gadgil is a renowned award-winning ecologist and founder of the Centre for Ecological Sciences
New Delhi, 5 June 2023: Penguin Random House India is thrilled to announce the acquisition and publication of a captivating memoir by eminent environmental scientist Madhav Gadgil. Aptly titled A Walk Up the Hill: Living with People and Nature, this memoir captures the remarkable experiences and expeditions that led to Gadgil becoming one of India's most celebrated environmentalists and ecology experts. It is scheduled to release in August this year from Penguin's Allen Lane imprint. The book is currently available for pre-ordering on all major e-commerce websites.
The memoir recounts his experiences living among the fisherfolk along the west coast, collaborating with horticulturists on the Western Ghats, and immersing himself in the vibrant tribal communities of Manipur and Maharashtra. Throughout his travels, Gadgil remains an integral part of a dynamic scientific community, sharing his profound insights and expertise.
Gadgil's memoir offers a rare glimpse into his deep connection with nature and his unwavering commitment to environmental conservation. His memoir is not merely a personal account but a call to action, urging readers to recognize the significance of preserving India's ecological heritage and fostering a harmonious coexistence between humans and the natural world. It promises to be a thought-provoking and enthralling read for nature enthusiasts, scientists, and anyone seeking a deeper understanding of India's natural heritage.
Born in Pune in 1942, coinciding with the release of Salim Ali's iconic work Book of Indian Birds, Madhav Gadgil's passion for nature and wildlife was kindled at an early age. Guided by his father's birdwatching, he developed a unique ability to identify birds through their illustrations even before he could read. Gadgil's interests extend beyond the natural world, encompassing the diverse landscapes, the vibrant tapestry of life they sustain, and the rich cultures and lifestyles deeply rooted in India's soil. His intellectual pursuits span mathematics, natural and social sciences, history, and public policy.
Ecologist and now author, Madhav Gadgil, says, 'I am thrilled to see that this account of my life will soon be widely available, not only in English but in 8 Indian languages. It was a gift from my parents that I not only came to enjoy the charms of nature around me but was so completely free of prejudices that I could become one with people of all castes, religions, languages and food habits from all parts of India. This helped me pioneer a series of programmes of networked decentralized monitoring of biodiversity that taught me so much and permitted me to prepare the controversial yet impactful Western Ghats Ecology Expert Panel report. I dedicate this book to my innumerable friends from every part and social stratum of India.'
Karthik Venkatesh, Executive Editor, Penguin Random House India, says, 'Madhav Gadgil's career as one of India's leading ecologists and environmental scientists has been an extremely illustrious one. This book provides an account of his life and work over the last many decades and is a unique document that demonstrates the power of research coupled with action. It is inspiring and instructive—a rare blend!'
Milee Ashwarya, Publisher, Penguin Random House India, says, 'Madhav Gadgil's contribution to ecology, environment and biodiversity has been immense, and I am delighted that he has decided to share his story and rich experiences with our readers in A Walk Up The Hill. With the rapidly depleting ecology and the need for more efforts for the preservation of nature for future generations, the book will be a guiding light for laymen and experts alike. I am proud to publish the book and recommend it to all our readers.'
Author bio
Madhav Gadgil was born in 1942 amid the hills of Western Ghats and, fascinated by its rich natural and cultural heritage, decided, while still a high school student, to become a field ecologist-cum-anthropologist. He was educated in Pune, Mumbai and Harvard University, where he did a doctoral thesis in mathematical ecology and won the IBM Computer Center Fellowship.
For thirty-one years he was on the faculty of the Indian Institute of Science, Bengaluru, where he established the Centre for Ecological Sciences and engaged in basic as well as applied research in collaboration with tribals, farmers, herders and fisherfolk. He was involved in drafting India's Biological Diversity Act and has chaired the Science and Technology Advisory Panel of the Global Environment Facility and the Western Ghats Ecology Expert Panel.