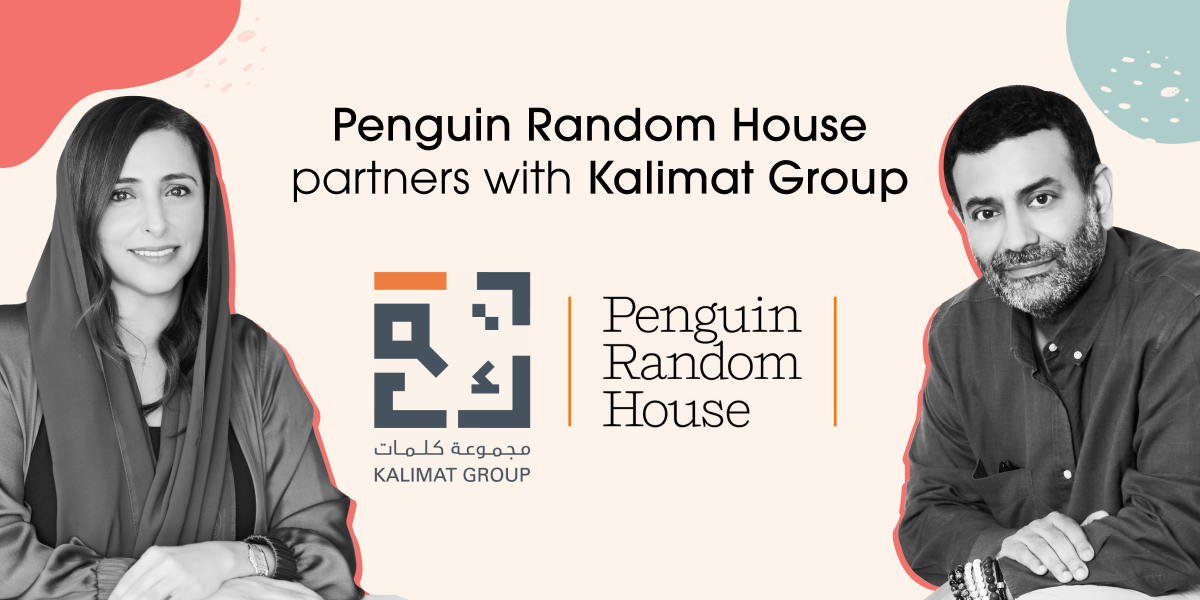 Penguin Random House and Kalimat Group, a prominent publisher of Arabic books, have announced a new strategic publishing partnership to increase the range of titles available in international markets and bring more Arabic literature to readers everywhere.
This partnership brings these publishing houses together with a shared passion for discovering voices and promoting diversity in literature. The partnership will initially focus on publishing fiction from their extensive rosters of authors, bringing readers a diverse range of books and promoting the discoverability and reach of these books and authors.
Under the agreement, Penguin Random House through its division in India will translate a range of Arabic literary works by Kalimat Group into English and bring them to worldwide markets. Additionally, Kalimat Group will translate a selection of titles from the Penguin Random House catalogues in South Asia and South East Asia into Arabic, making them available to Arabic readers everywhere.
In an ever-evolving publishing ecosystem, this partnership will leverage the strengths of these companies through resources and functions such as editorial, distribution networks, and marketing. It represents a significant development for the publishing industry, as these publishing houses share a commitment to strengthening the publishing ecosystem, promoting diversity and inclusivity, and providing readers with wider book choices.
Kalimat Group Founder and CEO, and Immediate Past President of the International Publishers Association (IPA), Sheikha Bodour Al Qasimi said, 'We're thrilled to enter a partnership with one of the biggest names in the world of publishing at a time of increasing appetite for Arabic works and translations. Working together we can find new audiences, increase the reach of our authors and enrich the international publishing landscape, which is to the benefit of readers in many markets.'
Commenting on the new partnership, Gaurav Shrinagesh, CEO, Penguin Random House India and SEA, said, 'Kalimat Group has achieved unprecedented success under the formidable vision, guidance, and leadership of Sheikha Bodour. We are delighted to partner with them as we have long admired the publishing programme they have created, one we will continue to build on together. With this collaboration, we are excited to bring new experiences to our readers and widen the scope of translated literature. Literature cannot survive in solitude, and its growth depends on transcending borders set by geography and languages.'
~~~
About Penguin Random House India & Penguin Random House SEA 
Penguin Random House India & Penguin Random House SEA publish across a range of genres and are home to some of the most revered names in storytelling from the regions. With over 3,400 books in their catalogues, the companies publish across adult fiction and nonfiction and children's in segments that include business, politics, history, religion and philosophy, literary fiction, autobiography, biography, lifestyle, health and fitness, sports and leisure, self-help, children's books and more. Together, they boast an illustrious list including Booker Prize-winning authors and winners of many major literary prizes, including the Nobel Prize, the Magsaysay Award, the Jnanpith Award, the Sahitya Akademi Award, the Commonwealth Writers' Prize, the Singapore Book Awards name a few. Several authors are also nominees and recipients of the Bharat Ratna and the Padma Vibhushan, India's highest civilian honours and the Singapore Literature Prize, one of the most significant awards for Singaporean authors.
About Kalimat Group 
Kalimat Group is one of the leading publishing houses in the UAE. Since its launch in 2007, the publishing house is known for its excellent-quality books that range from children's, and illustrative storytelling to Arabic literary works for adults. Kalimat's adult literature portfolio includes novels, poetry, self-help, biographies, memoirs, and much more. It is known to cover untraditional topics that include tales from their culture and heritage. It is an award-winning publishing house and has published the works of some of the most acclaimed writers in the Arab world and internationally too.